Heads up! We're working hard to be accurate – but these are unusual times, so please always check before heading out.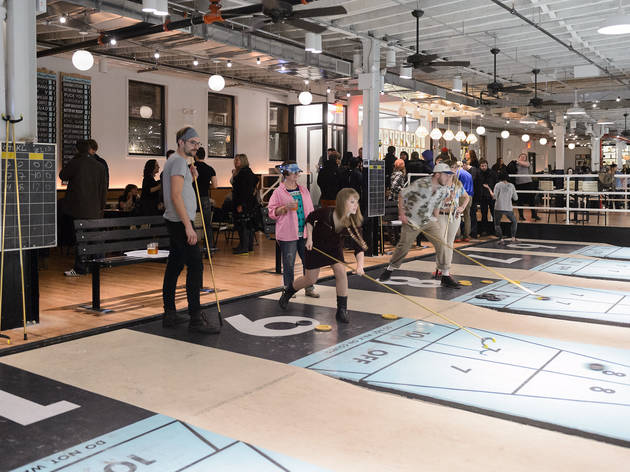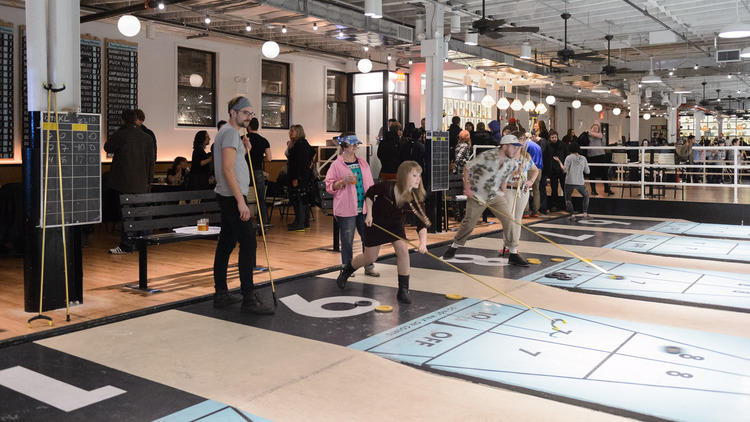 The best kid-style fun for grownups in NYC
NYC has endless kid-approved adult activities—kickball, roller-skating, you name it—so start having some good, clean fun
One of the best things about the city that never sleeps? You also never have to grow up. We've rounded up tons of cool activities most associated with kids that are oh-so-awesome to enjoy as an adult. NYC invites you to pair skee-ball, shuffleboard and ping pong with booze at its many bars with games. Or how about an adult sleepover (no, not that kind of adult sleepover) in one of our cool NYC parks? Or perhaps you'd like to embrace your inner-child on the raceway while visiting one of the best New York beaches. NYC really is a true playground for adults. Recapture some of that youthfulness with these great activities.
Best kid-style fun for grownups
You don't need to have received an owl-delivered letter by your 11th birthday to join this magical community of folks who love Harry Potter just as much as you do. The self-proclaimed "largest HP fan club in the world" meets about once a week for activities like themed bingo and trivia, field trips, cosplay and, as if that isn't nerdy enough, long, heated discussions on individual characters from the series. Grab your butterbeer and geek out with fellow Potterheads on July 14 when wizard-loving members take in the sexy splendor that is Hotsy Totsy Burlesque Presents: Harry Potter! at the Slipper Room (167 Orchard St; 212-253-7246, slipperroom.com. 8pm; $10). Various locations (meetup.com/TGTSNBN). Various dates and times; free to join.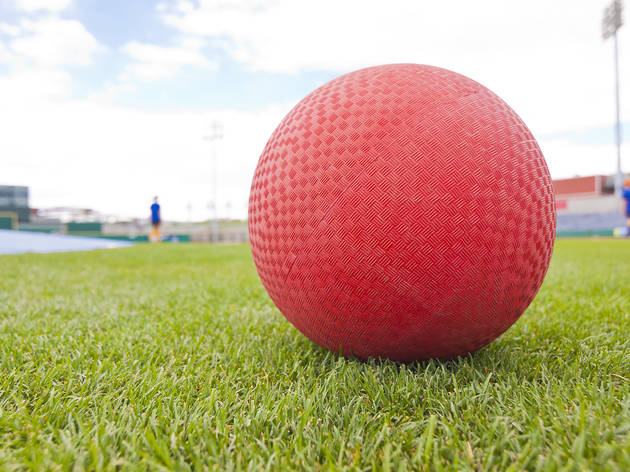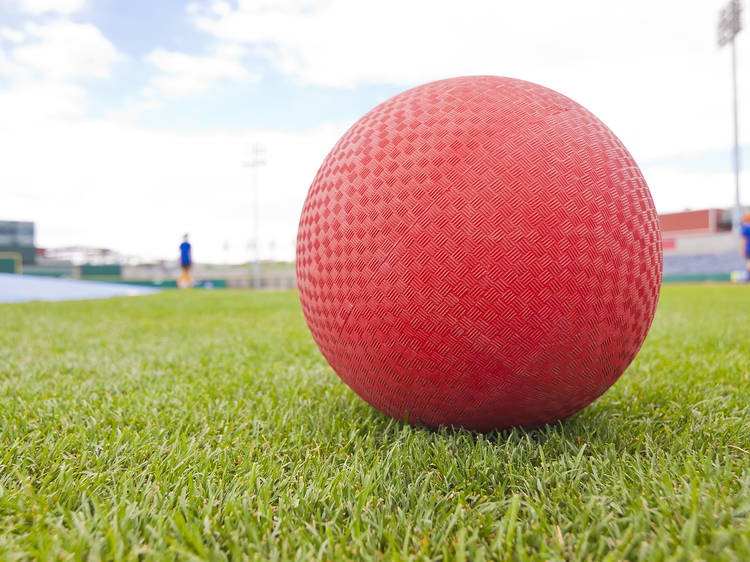 Photograph: Shutterstock
2. New York City Kickball League
Get reacquainted with those awesome bouncy red balls of your youth in parks across Queens, Manhattan and Brooklyn by joining this weekly coed kickball league. Run the bases with a team made up of 11 friends, or join as a free agent and make new pals. And don't worry if you're not athletic: Unlike those recess games of yore, the friendly competition ends after 45 minutes and is not followed by locker-room wedgies. Instead, winners and losers alike hang out at nearby bars where you can expect deals like discounted drinks or a free pitcher for the team. Other perks of league membership include flip-cup tournaments and dance parties. Total childhood upgrade. Various locations (nycsocial.com). Various dates and times; $55–$139/season (varies by league and registration date).
At the Ridgewood, Queens, seasonal, alfresco food-and-music venue Nowadays, the classic rec-room experience heads outdoors with snacks, refreshments and, of course, a concrete Ping-Pong table. On a warm summer day, play hooky from work, grab a grilled cheese sandwich or a hot dog, and challenge your buds to a rousing game of table tennis. And if you fancy yourself the Serena Williams of the game, there's a weekly tournament every Wednesday, and the victor gets a $50 bar tab—that's a whole lot of artisanal sodas that put Bug Juice to shame ($3) or slightly less sangria ($8/cup). 56-06 Wyckoff Ave, Queens (718-386-0111, nowadays.ny)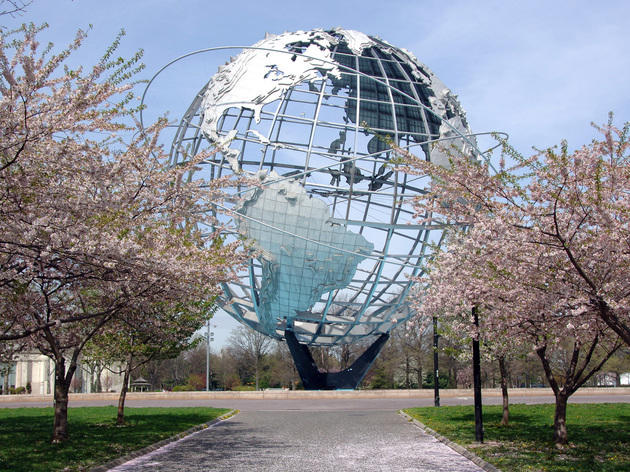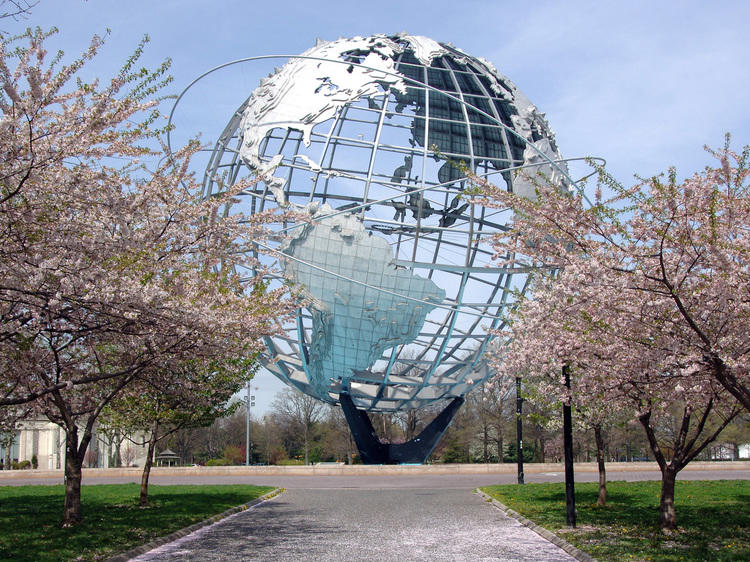 Calling all cruisers! Experience the childlike thrill of traversing the lake on a paddleboat on Queens' Flushing Meadows–Corona Park's beautiful Meadow Lake. A rental only sets you back $20 ($30 if you get a double with a friend) for a full hour, which you'll need if you want to fully experience the 95-acre lake—the largest in the city. If your boating partner wants to continue the kiddie fun and see more of the scenic, historic park—which once held the World's Fair and is now home to the U.S. Open, New York Hall of Science and the Queens Zoo—then afterward rent a bicycle built for two ($18/hour). Wheel Fun Rentals, Meadow Lake Rd at Ederle Terr, Queens (917-231-5519, wheelfunrentals.com). Daily 9am–sunset; $20. Through Labor Day.
If you, like us, tear up every time you watch the go-karting scene in Freaks and Geeks, longing for that innocence of youth, then bust your ass to Coney Island. At Luna Park's 900-foot go-kart race course, you can feel the sea breeze whipping in your hair as you maneuver a thrilling high-speed experience from behind the wheel. After you leave the competition—23 other karts—in the dust, let your adrenaline-filled heart lead you to one of the park's roller coasters. 1000 Surf Ave, Brooklyn (718-373-5862, lunaparknyc.com). Various park hours by day and weather; $12.

Photograph: Couretsy CC/Flickr/Luna Park NYC
Put all those hours you spent perfecting your Street Fighter moves to use at this Lower East Side dive. Here, vintage games, including some beloved pinball machines and Pac-Man and Tetris, cost just a few quarters to play, which means you won't have to save up too much of your allowance money (read: paycheck) to have fun. Another bonus? This place has cheap canned and 40-ounce beers, so you won't have to travel far to drown your sorrows when Inky, Blinky, Pinky and Clyde gobble you up right before you almost beat your high score. 153 Essex St (212-477-8161). Daily 5pm–2am; 50¢/game.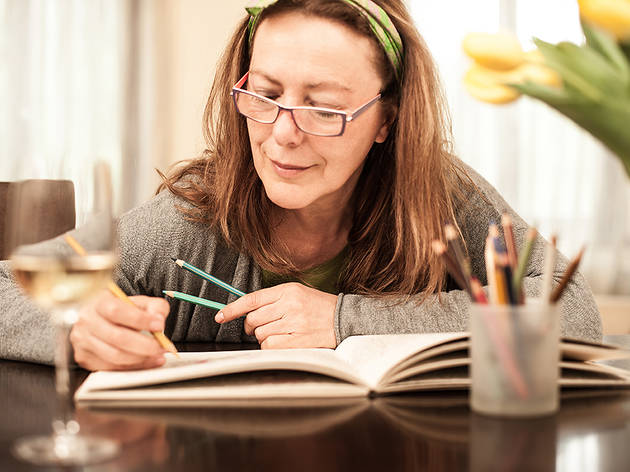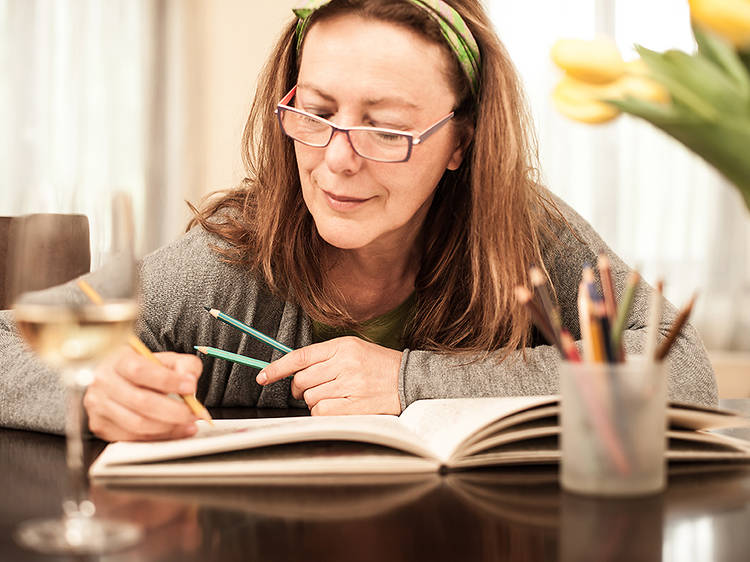 Photograph: Shutterstock
7. NYC Ladies Destressing with Coloring & Wine
If you've been eyeing all those adult coloring books that are popping up at major bookstores and craft retailers and hesitating about jumping on the trend, this group is happy to support your interest and suggests you color with a glass of rosé in hand. Started just late last May by a preschool teacher, the Meetup group gained dozens of women in just a month's time. Young professionals, moms, grad students and all other ladies are welcome to forget their stress at the door as they engage in the reportedly therapeutic process of coloring and the age-old rage reducer of chatting with other women. Various locations (meetup.com). Various dates and times; free.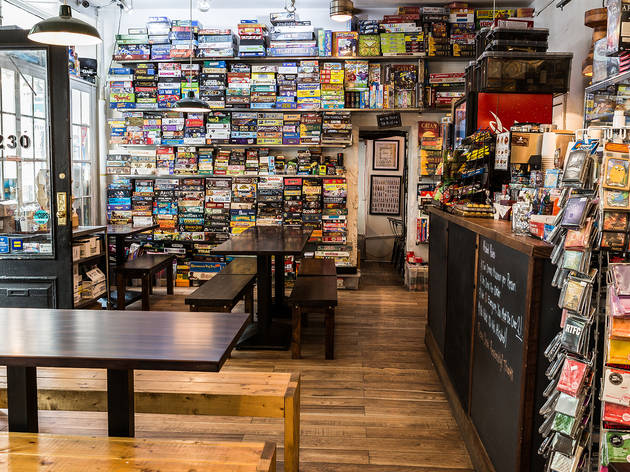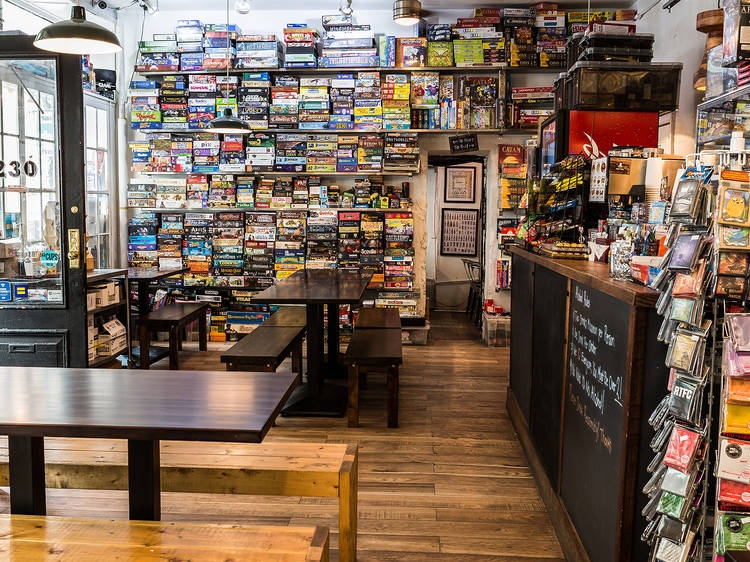 Photograph: Jeffrey Rosenberg
Channel family game night at Manhattan's only board game café, which has hundreds of childhood classics, including Battleship, Connect Four, Clue and Uno. The adjoining store carries a ton of difficult strategic board and card games that fans of the genre can geek out over (Arkham Horror, Settlers of Catan, Munchkin) plus a few deep cuts that might just blow your indoor-kid mind (game of Exploding Kittens, anyone?). The Greenwich Village shop sells beer, coffee and pastries, so you can settle in should you choose to play Game of Thrones, which can take longer to play than Monopoly and Risk back-to-back. 230 Thompson St (646-543-9215, uncommonsnyc.com). $10/player, weekends and holidays $15/player.
If you're a pinball wizard, get stoked about the collection of machines at this Ridgewood, Queens, eatery, which comes courtesy of co-owners and couple David Poh and Claudia DeMairo (formerly of Barcade). Milo's boasts games from the '80s through mid-'90s, including The Shadow, Comet, The Getaway, Jackbot and Medusa, so nab some street-food-inspired grub like samosas ($3) and pork buns ($4) or craft-brew drafts from Lagunitas, Victory and other faves, and get fueled for a day of trying for that high score. 564 Seneca Ave, Queens (347-987-4535, milosyard.nyc). Wed–Fri, Mon, Tue 4pm–4am; Sat, Sun 2pm–4am. 50¢/game.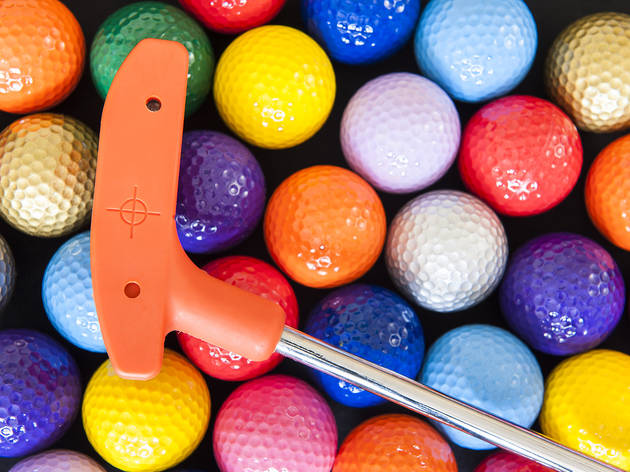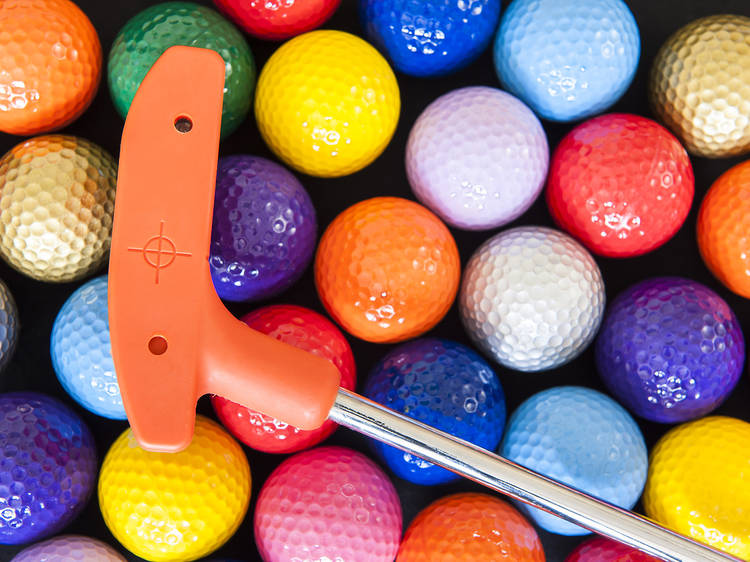 Photograph: Shutterstock
10. Shipwrecked Miniature Golf
Started by two college besties who went on to become professional theater technicians, this pirate-themed 18-hole Putt-Putt course adds a theatrical experience to New York's small but growing minigolf scene. The 11,000-square-foot Red Hook digs are decked out in ships, maps, submarines and other nautical images, and during your round you run into seafaring holograms, animatronic pirates and animated deep-sea divers, who lead you through the course. On Fridays and Saturdays, it's open until 11pm, so you can avoid crowds of actual small children as you sink your hole in one. Ahoy! Er—fore! 621 Court St, Brooklyn (shipwreckednyc.com). Wed, Thu, Sun–Tue 10am–9pm; Fri, Sat 10am–11pm. $14.
Show more
Need more friends for activities?
Find someone to pal around with our guide of how to meet new people in NYC featuring classes and meet-ups