Heads up! We're working hard to be accurate – but these are unusual times, so please always check before heading out.
The best photos of winter 2014-2015 in NYC
Our beautiful shots of winter in the city include the Polar Plunge, the No Pants Subway Ride and, of course, the never-ending snow
The winter was a cold and snowy one, no doubt about that. We had to laugh, albeit bitterly, about how New Yorkers were dealing with the cold when the temperatures plunged below frozen. But it was also among the prettiest in years, thanks to all that white stuff—as our roundup of icy rivers shows. And boy, did you have fun in the cold, from stripping down for the Polar Plunge (yes, we're wincing at the thought even now) to dressing up for Santacon (double-wince). So check out our highlights of winter in Gotham, then let's take a deep breath and head for spring!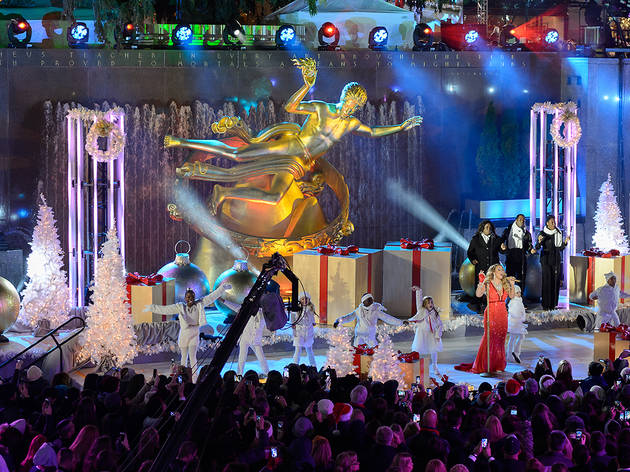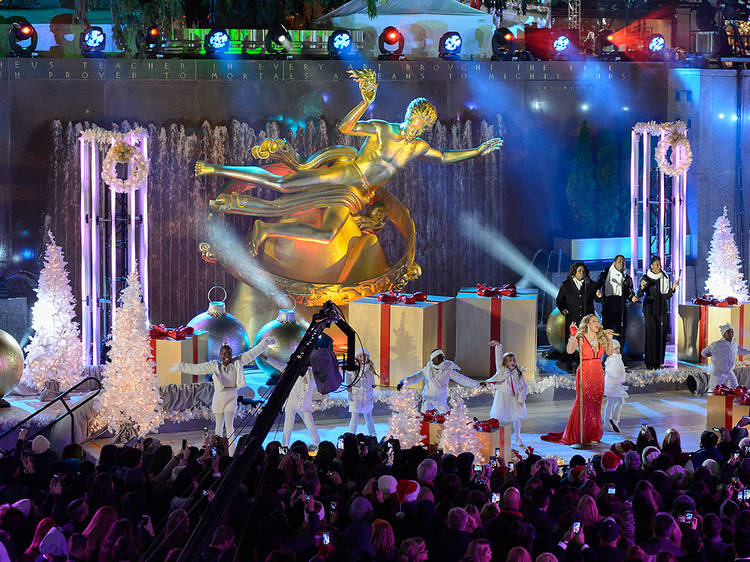 Photograph: Filip Wolak
Mariah Carey performs at the Rockefeller Center Tree Lighting Ceremony, December 3, 2014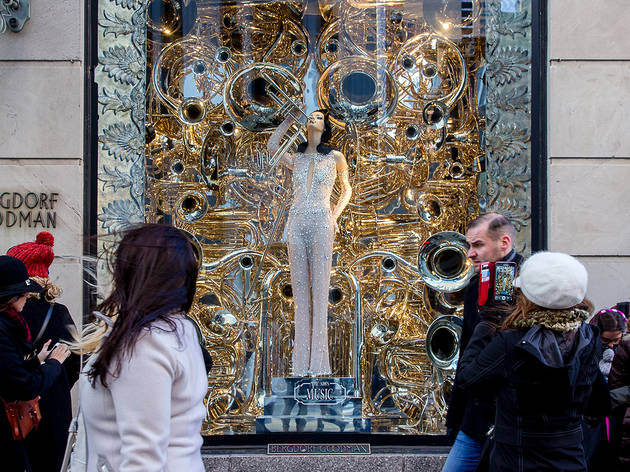 Photograph: Luciana Golcman
Shoppers observe the annual holiday windows at Bergdorf Goodman, December 7, 2014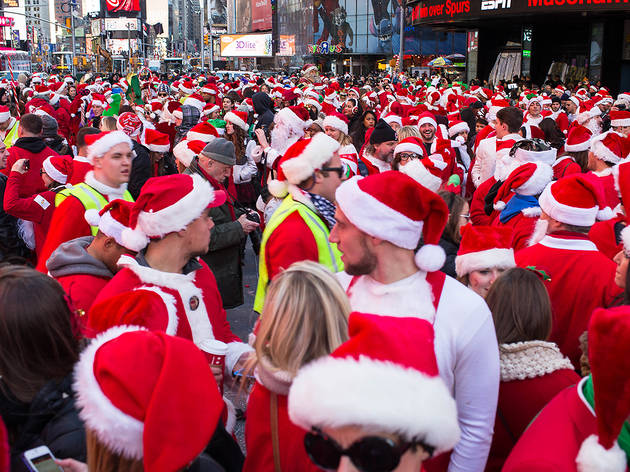 Photograph: Brett Carlsen
New Yorkers dressed as Santa parade through the streets of Manhattan for Santacon, December 13, 2014
Photograph: Brett Carlsen
Santacon, December 13, 2014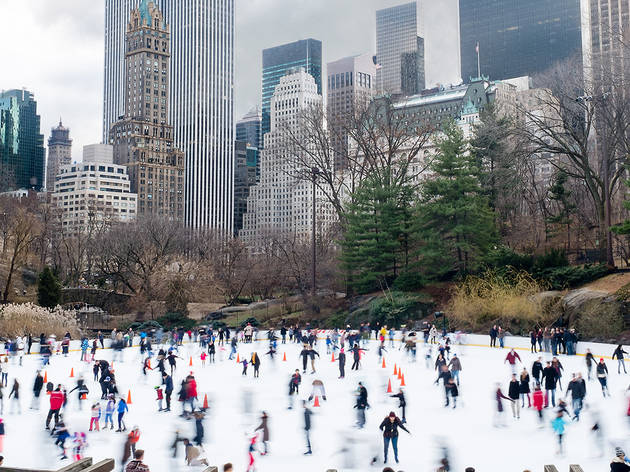 Photograph: Courtesy Creative Commons/Flickr/Illrjan Rrumbullaku
Ice skating in Central Park, December 14, 2014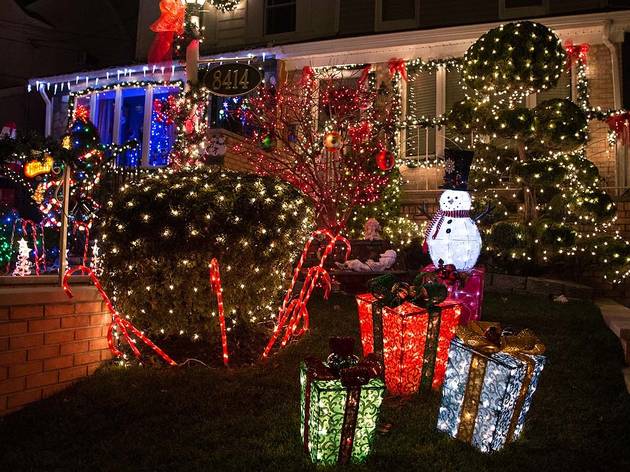 Photograph: Jena Cumbo
Residents in Dyker Heights decorate their homes for the holidays, December 19, 2014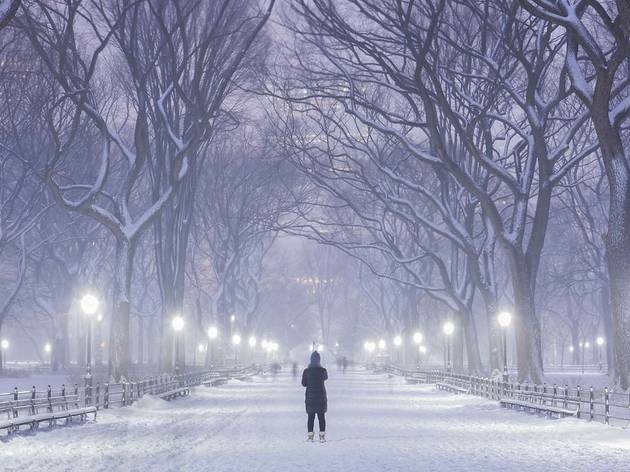 Photograph: Courtesy Creative Commons/Flickr/Anthony Quintano/Quintanomedia
Central Park, December 26, 2014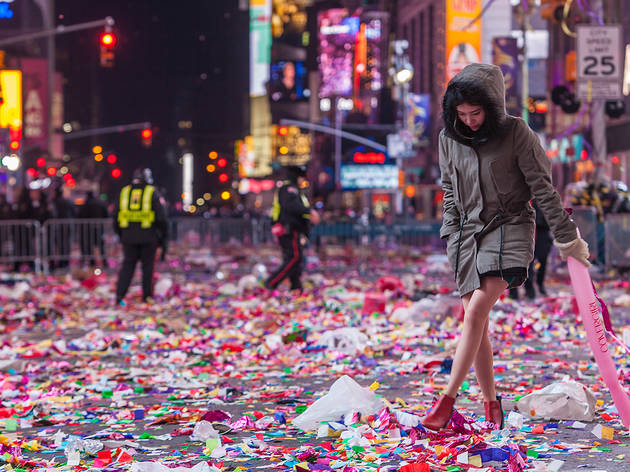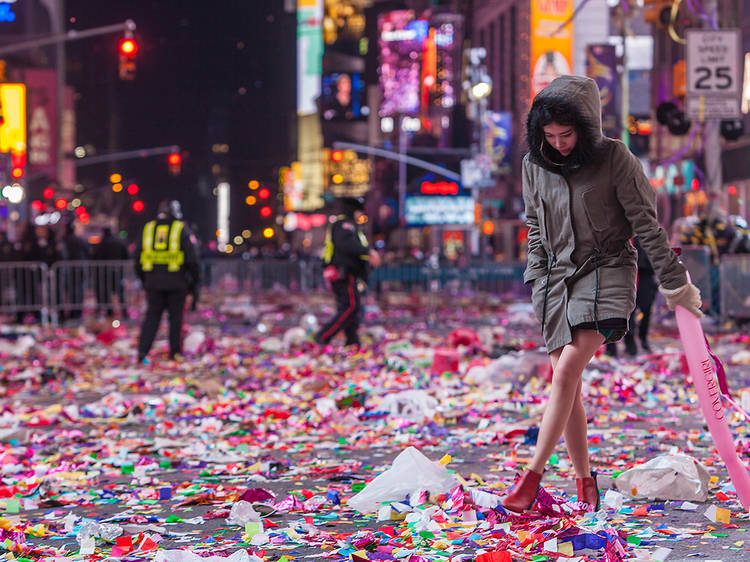 Photograph: Courtesy Creative Commons/Flickr/Anthony Quintaino/Quintanomedia
The aftermath of New Years Eve in Times Square, January 1, 2015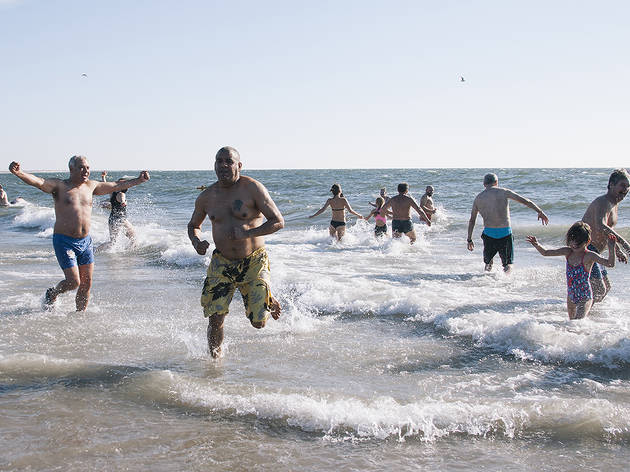 Photograph: David Williams
At the annual Polar Plunge, people race in and out of the water at Coney Island, January 1, 2015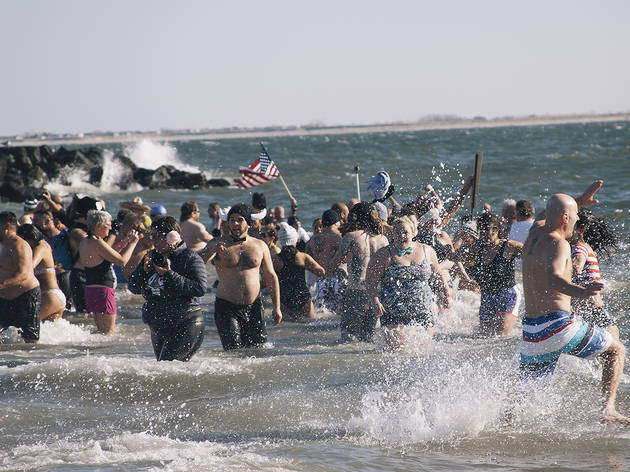 Photograph: David Williams
Polar Plunge, January 1, 2015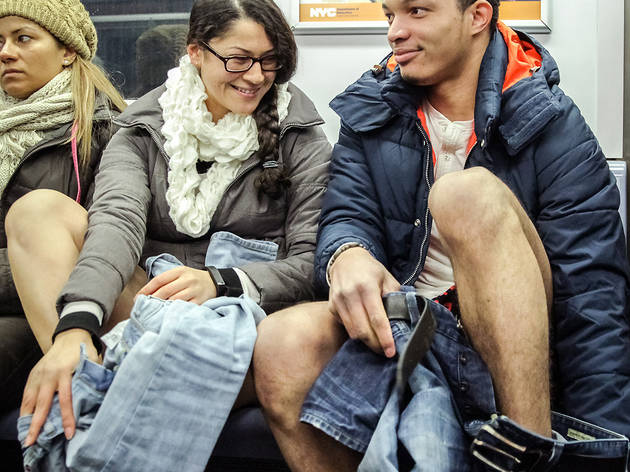 Photograph: Luciana Golcman
New Yorkers participate in the annual No Pants Subway Ride, January 11, 2015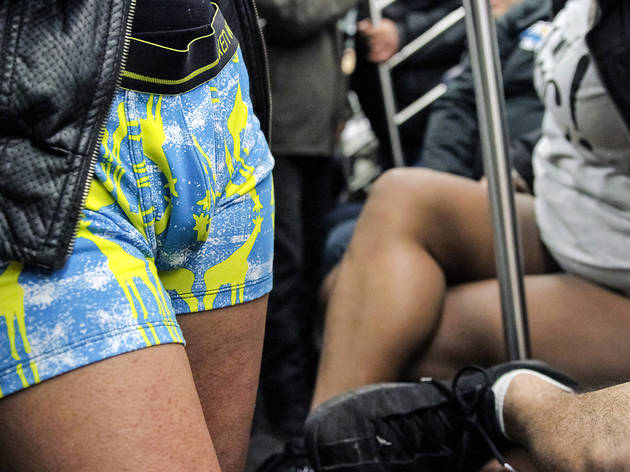 Photograph: Luciana Golcman
No Pants Subway Ride, January 11, 2015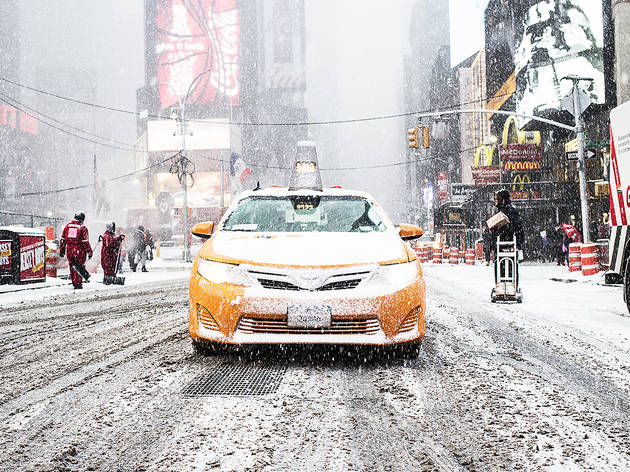 Photograph: Courtesy Instagram/@nulooks_/Drilon Dushi
A cab makes its way through the snow in Times Square, January 25, 2015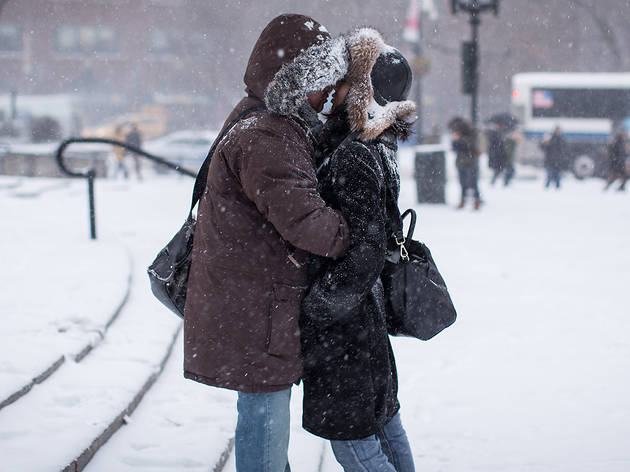 Photograph: Courtesy Creative Commons/Flickr/Adrian Cabrero
A couple embraces near Central Park, January 26, 2015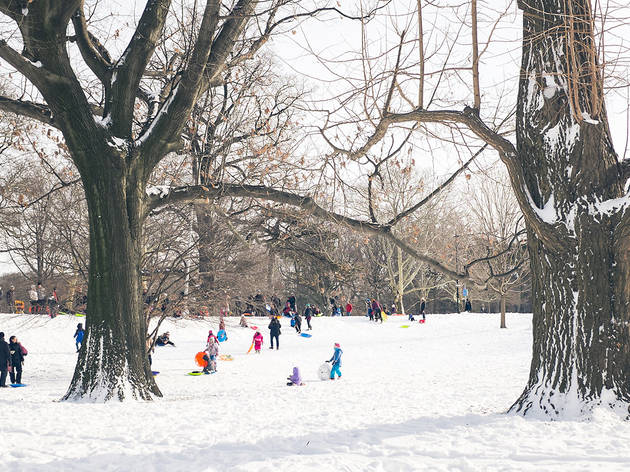 Photograph: Courtesy Creative Commons/Flickr/Ekonon
Children sled in the park after Winter Storm Juno, January 27, 2015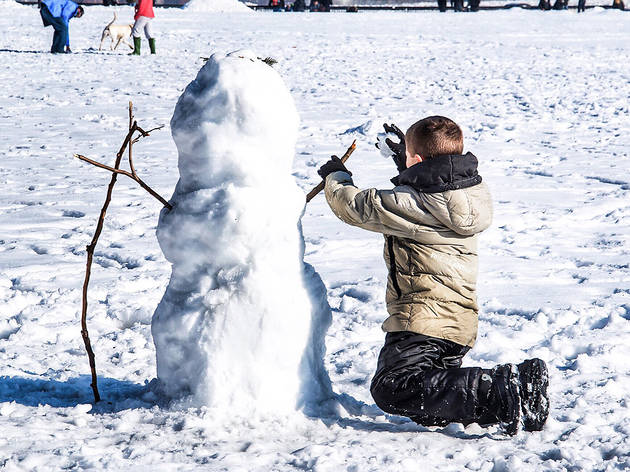 Photograph: Courtesy Instagram/@mitzgami
Building a snowman in Prospect Park, February 2, 2015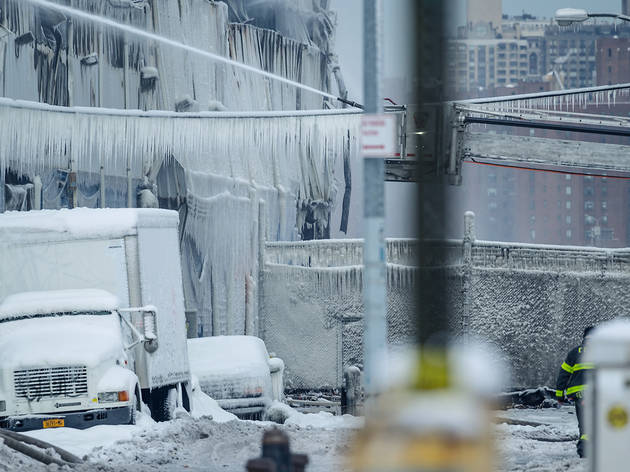 Photograph: Courtesy Creative Commons/Flickr/Several Seconds
Williamsburg freezes over after winter storm Juno, February 5, 2015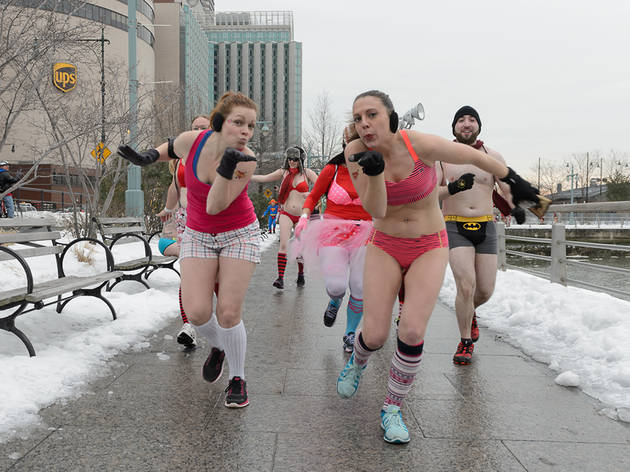 Photograph: Filip Wolak
Racers participate in NYC's first Cupid's Undie Run, February 7, 2015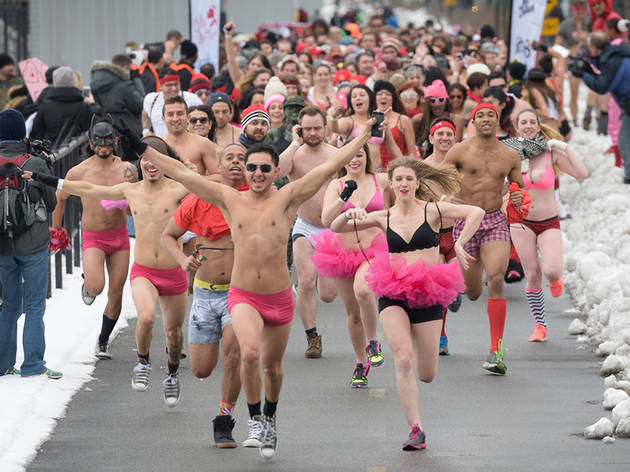 Photograph: Filip Wolak
Cupid's Undie Run, February 7, 2015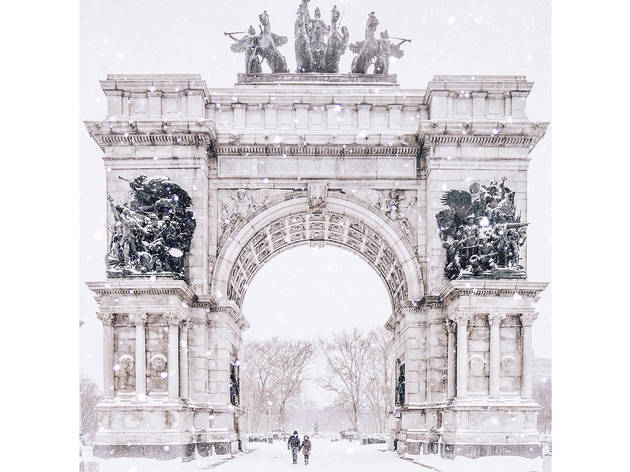 Photograph: Courtesy Instagram/@Wrongrob
Grand Army Plaza in the snow, February 12, 2015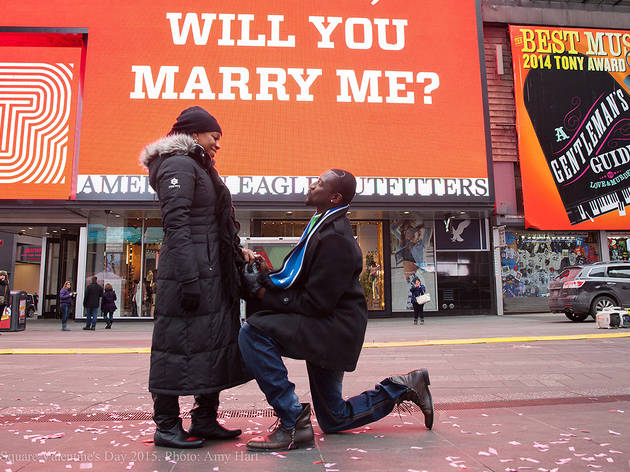 Photograph: Courtesy Amy Hart for Times Square Alliance
A marriage proposal in Times Square on Valentines Day, February 14, 2015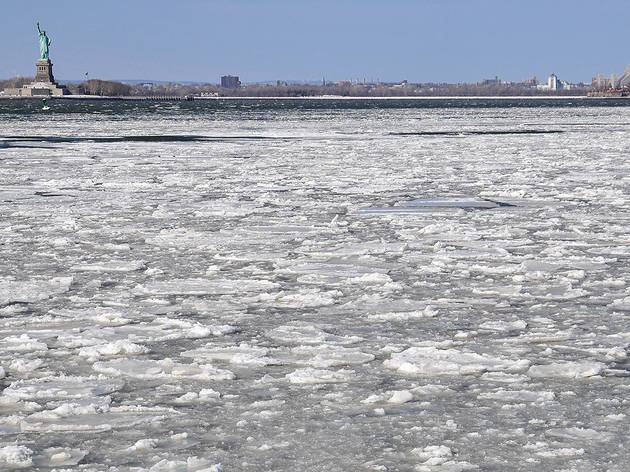 Photograph: Courtesy Creative Commons/Flickr/Brian D. Luster
New York Harbor ices over, February 15, 2015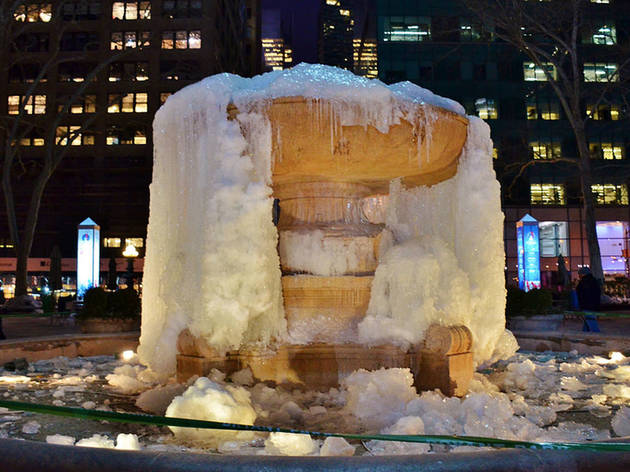 Photograph: Courtesy Creative Commons/Flickr/Gigi_NYC
The Bryant Park fountain freezes over, February 16, 2015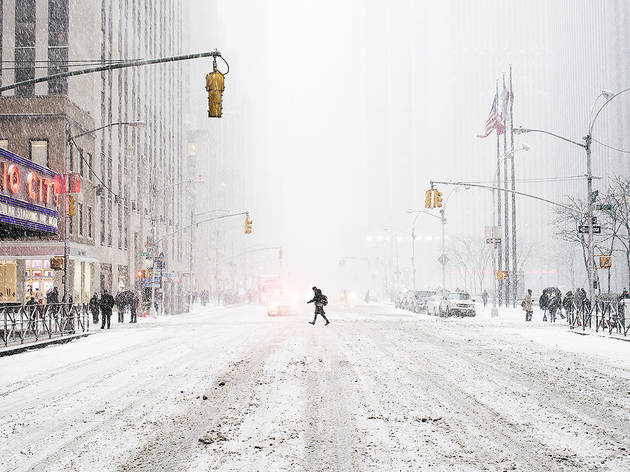 Photograph: Courtesy Instagram/@nulooks_/Drilon Dushi
A pedestrian trudges through the snow at Radio City Music Hall, February 16, 2015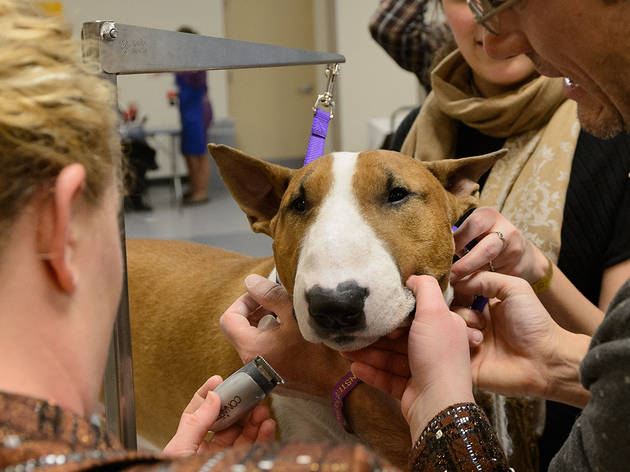 Photograph: Filip Wolak
A dog is groomed to prepare for the Westminister Dog Show, February 17, 2015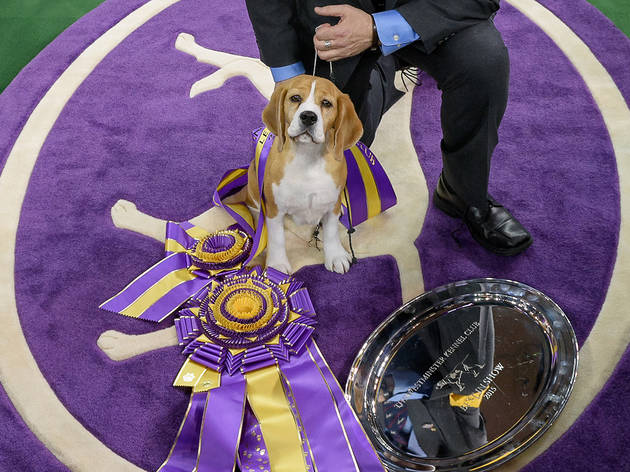 Photograph: Filip Wolak
Miss P. is crowned Best in Show at The Westminister Dog Show, February 18, 2015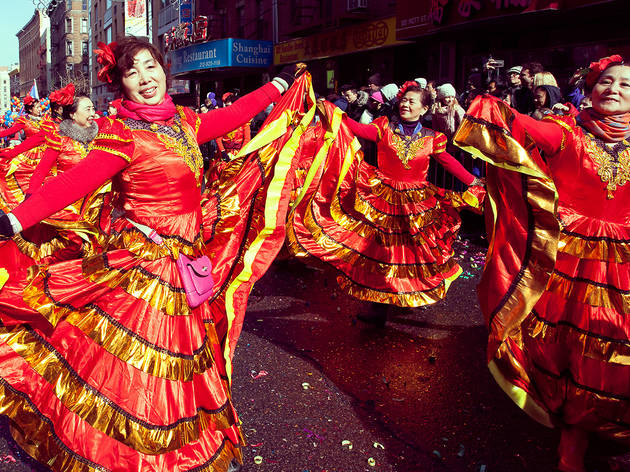 Photograph: Courtesy Creative Commons/Flickr/Brian Lin
New Yorkers celebrate Chinese New Year, February 19 2015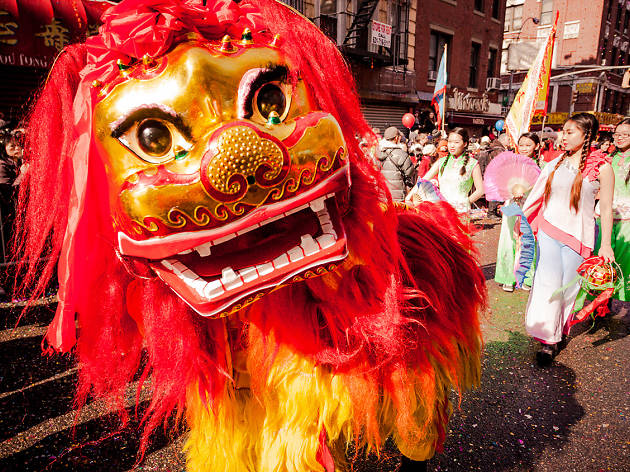 Photograph: Courtesy Creative Commons/Flickr/Brian Lin
New Yorkers celebrate Chinese New Year, February 19 2015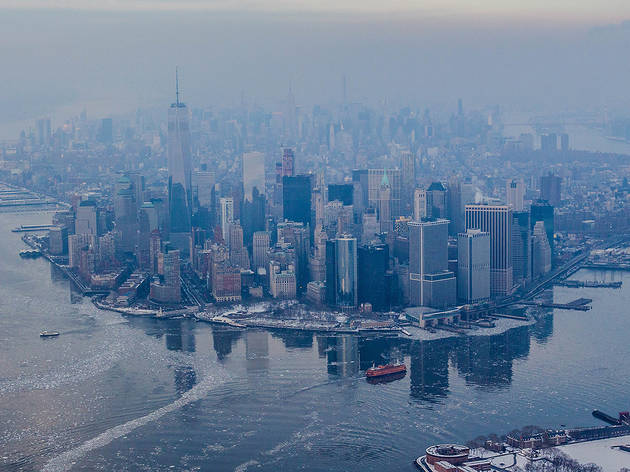 Photograph: Courtesy Creative Commons/Flickr/Anthony Quintaino/Quintanomedia
Manhattan surrounded by ice, February 22, 2015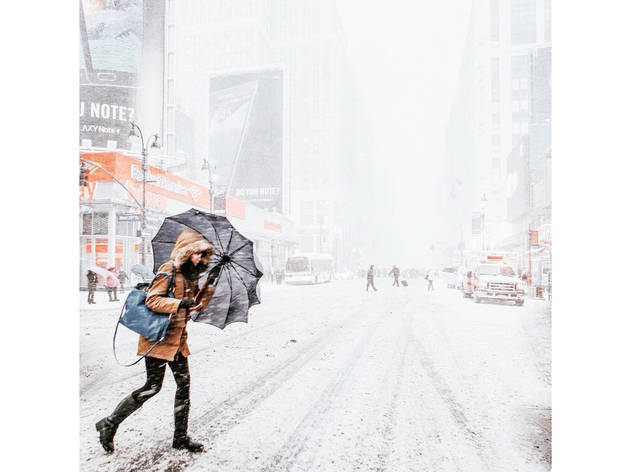 Photograph: Courtesy Instagram/@Wrongrob
Times Square in the snow, February 25, 2015