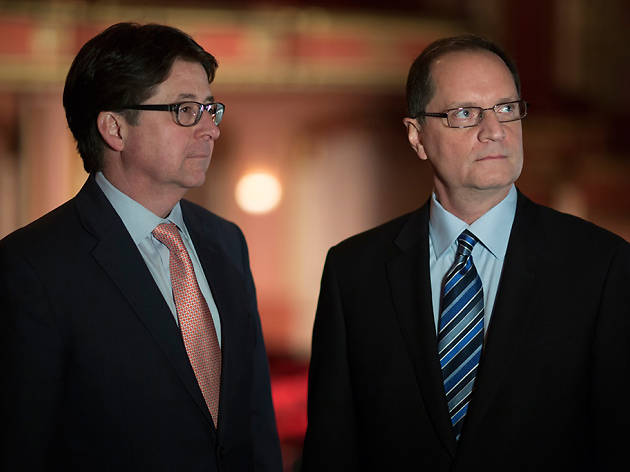 The Making a Murderer defense team on their newfound fame and national tour
The series turned Dean Strang and Jerry Buting into unlikely heroes—and dreamboats—but they're still talking about the real issues
Dean Strang and Jerry Buting, the legal team featured in the massively popular Netflix documentary series Making a Murderer, have come as close to rock-star status as any lawyers could hope. On Sunday, April 17, their 27-city speaking tour, "A Conversation on Justice," hits the Beacon Theatre, where they'll discuss the Steven Avery case and its implications for the criminal justice system. We talk to them before they take the stage.
Defense attorneys don't usually go on national tours. What spurred you to do this?
Buting: After the documentary came out, people were writing us with thoughtful questions about the broader issues brought out in the documentary, so we said, 'It would be good if we could have a forum where we could have a conversation with people about what happened in this case and more importantly, what can we do to try to improve our system of justice. There seemed to be a great deal of interest, and it just sort of grew into this national tour. Obviously it's very unusual for defense attorneys. We were surprised that there's this much interest in us and in the film, but we're glad. It's a real opportunity to talk with the general public—not just lawyers—about what goes on in our courthouses and what steps we can take to try and improve things.
I imagine you didn't realize this series would catapult you into the national spotlight. What has that been like?
Strang: It was entirely unexpected for both of us. And I'm not sure Netflix expected the reception that the film got. It's opened up a lot of opportunities for Jerry and I to talk about broader issues in the administration of criminal justice. It's also brought a transient sort of pop-culture recognition or notoriety, but we're hoping that the conversation we contribute to lasts longer than the frivolous pop culture qualities to it.
But what about on a personal level for each of you?
Strang: We've both been involved with high-profile cases before and were widely recognized, but it was largely negative recognition, like 'how could you be defending this guy?' The recognition is so completely opposite now. It's hard to walk down the street without being asked for a selfie. That can be a little intrusive—and embarrassing at first, to be honest—but we're hopefully going to take advantage of the opportunities this recognition provides us to reach a broader audience than we'd been able to before. Also, one unexpected aspect of this is that now that I've grown comfortable with articulating general problems in the criminal-justice system and talking with thoughtful people about them, it makes it even more frustrating to see those same shortcomings play out time and time again when I've been back in court in the last few months. I don't know Jerry if you've had that experience, Jerry?
Buting: I would agree. You'd think that people, particularly in the court system, should have seen [the documentary], and yet they're behaving the same way.
This tour has been described as a kind of 'director's cut.' What sort of subjects will you discuss? Has anything about these speaking events surprised you so far?
Buting: It's a balance between discussing this particular case and the filming of it as well as the broader justice issues that we want people to take away. There are some things we can't talk about that involve attorney-client privilege, and things that might still potentially affect Mr. Avery's case going forward. We're not representing him now, so we don't know exactly what his attorneys are doing. But we do take audience questions. The things audiences are responding to give me a lot of encouragement that there are Americans out there, lots of them, ready to rethink some of the longstanding assumptions of the system that just don't withstand scrutiny.
What are your opinions on the claims that the series was biased or omitted certain pieces of information?
Strang: I think that the claims of bias really are unfair. They're sour grapes in my view. The series runs 10 hours, and of that, probably three hours are devoted to Steven Avery's trial for the Halbach murder. That trial went six weeks of evidence. So of course they had to leave out most of the potential material. But these filmmakers included all the stuff the prosecution was saying at the time was most important, which included information that wasn't evidence at all but made Steven Avery look bad. And when I say it wasn't evidence, it wasn't admissible or admitted in trial. And [the series] includes most of the defense evidence that we thought at the time was most worthy of argument. The criticism of bias comes from people who think that the initial narrative laid out by the state is the only legitimate narrative of the case. But the story that the state laid out in the press conference 10 months before trial was one that it didn't even pursue at trial. Why? Because the evidence refuted it. And yet that first press conference becomes sort of cemented as the narrative by which all others in theory are supposed to be measured, which is really not just biased but offensive.
On a lighter note, I'm sure you've seen the loving memes with your faces that have gone around the internet. What's your reaction to those?
Strang: Well, I think Jerry created most of them, haven't you Jerry?
Buting: If so, I would have done more of them with just me! I think Dean is getting most of the love.
Strang: Oh no, no, no.
Buting: Initially it was embarrassing. In fact, one little vignette is that when this first happened, I was in Italy with my family and my daughter had to shut down her Facebook account because she was getting so grossed out by her friends talking about how her father was sexy. She couldn't stand it anymore. In general, it's been humorous. I'm on Twitter, Dean is not, so people send me all these memes and I laugh out loud at a lot of them. Some are really creative.
Find more on Netflix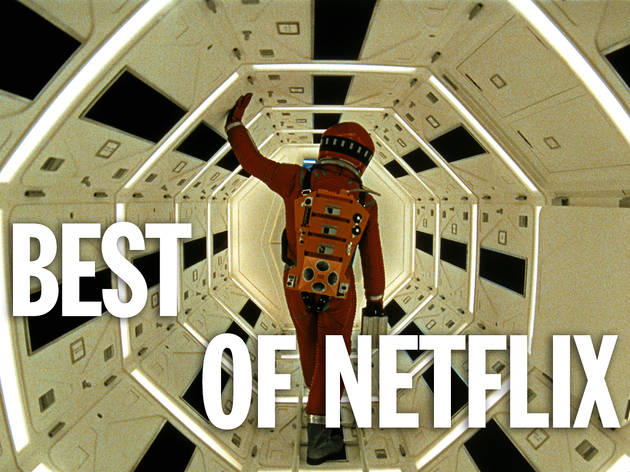 While NYC has plenty of special movie screenings and theaters to service your cinematic needs, sometimes it's just nicer to get into those comfy PJs and watch a flick at the apartment. Queue up Netflix for some of the best action movies, best documentaries and everything in-between.
Best selling Time Out Offers