The New Yorker Festival 2012: The best talks, performances and lectures
Check out our picks for the best events at the New Yorker Festival, including Patti Smith, Martin Amis and a Portlandia live show.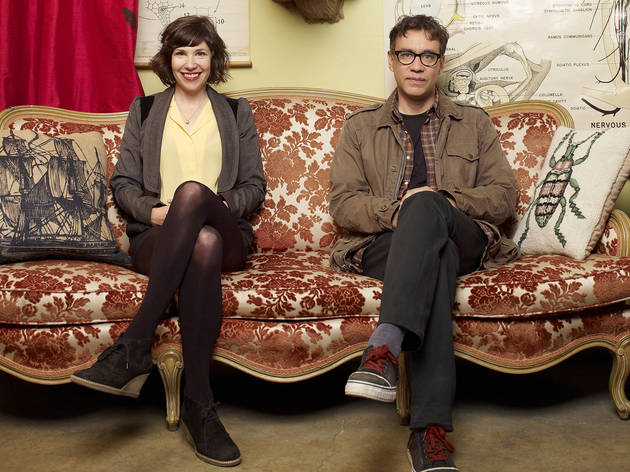 1/3
Photograph: Chris Hornbecker
Carrie Brownstein and Fred Armisen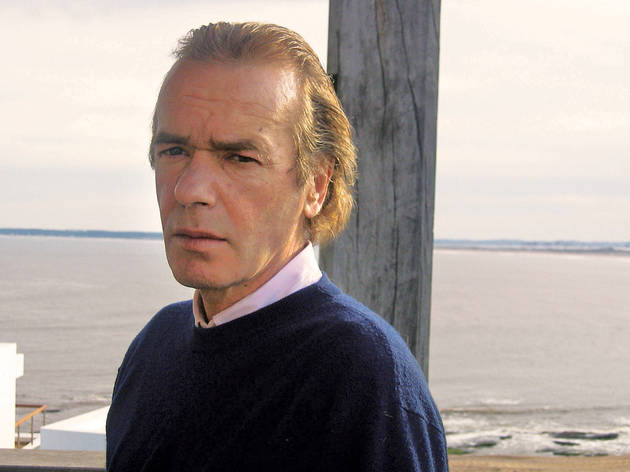 2/3
Photograph: Isabel Fonseca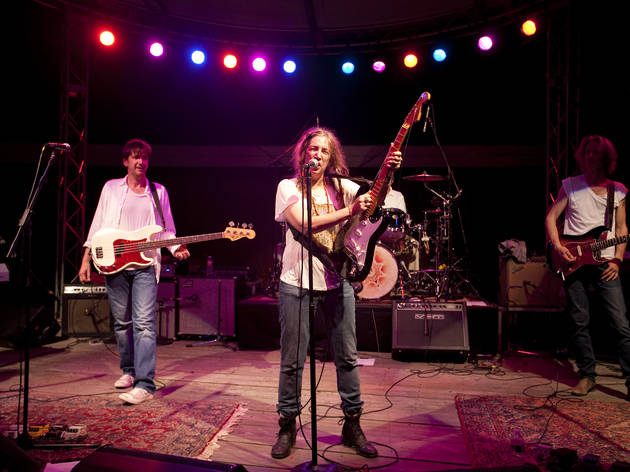 3/3
Photograph: Jolie Ruben
Each year, The New Yorkerbrings together notable cultural figures—including musicians, politicians, authors and TV stars—for the New Yorker Festival, a weekend-long series of lectures, talks and performances. Read on for the events we're most excited about, including a conversation with Martin Amis and Zadie Smith, and a Portlandia comedy show. Plus, check out our interviews with Alison Bechdel, Atul Gawande and Raphael Saadiq.
Melissa Harris-Perry, Cecile Richards and more
Four powerful ladies—including the eponymous host of Melissa Harris-Perry on MSNBC and Planned Parenthood president Cecile Richards—hash out how politicians can best attract female voters. SVA Theatre 1, 333 W 23rd St between Eighth and Ninth Aves. Sat 6 at 1pm; $30.
Or check out: Physician, author, New Yorker contributor and public-health guru Atul Gawande discusses how systems—and people—can bounce back. SVA Theatre 1. Sun 7 at 11am; $30.

---
Carrie Brownstein and Fred Armisen
If you missed the Portlandia costars the last time they brought their hipster-skewering IFC show to town, you can catch them at a live edition of the very funny program. In addition to sketches and videos, they'll talk shop with Margaret Talbot. Acura at SIR Stage37, 508 W 37th St between Tenth and Eleventh Aves. Sun 7 at 4pm; $30.
Or check out: Sarah Silverman discusses—what else?—pushing the envelope with fellow comedian and "Borowitz Report" scribe Andy Borowitz. Directors Guild Theatre. Sat 6 at 10pm; $35.

---
Jennifer Ehle, Dan Stevens and John Slattery
Does the idea of Elizabeth Bennet and Matthew Crawley sitting down to tea with Roger Sterling sound as awesome to you as it does to us? Good news: The actors who've portrayed those characters—Jennifer Ehle (Pride and Prejudice), Dan Stevens (Downton Abbey) and John Slattery (Mad Men)—explain what it's like to perform in bodices and three-piece suits. Acura at SIR Stage37. Sat 6 at 10am; $30.
Or check out: Lena Dunham, the 26-year-old actor-writer-director wunderkind (and sometime New Yorker contributor), discusses her HBO series Girls with TV writer Emily Nussbaum. Acura at SIR Stage37. Sun 7 at 1pm; $30.

---
The Wachowski siblings and Tom Tykwer
If you enjoy both science fiction and feeling feelings, you won't want to miss the U.S. premiere of Cloud Atlas, an adaptation of David Mitchell's genres- and centuries-spanning novel. The Wachowski siblings, who directed the film, will be on hand to discuss their sprawling epic along with codirector Tom Tykwer. SVA Theatre 1. Sat 6 at 7pm; $50.
Or check out: Dustin Hoffman makes his directorial debut with Quartet, about a gathering of retired opera singers (including Maggie Smith and Michael Gambon). Following a preview screening, Hoffman will discuss the film with Susan Morrison. Directors Guild Theatre. Sun 7 at 4pm; $40.

---
Martin Amis and Zadie Smith
The British authors both recently released ambitious novels about class warfare in modern England—Lionel Asbo and NW, respectively. They'll discuss the topic of money with fellow novelist John Lanchester and New Yorker fiction editor Deborah Treisman. Directors Guild Theatre, 110 W 57th St between Sixth and Seventh Aves. Fri 5 at 7pm; $30.
Or check out: Alison Bechdel, the graphic memoirist whose gorgeous Are You My Mother? hit shelves earlier this year, will discuss the pitfalls of autobiographical cartooning. SVA Theatre 2, 333 W 23rd St between Eighth and Ninth Aves. Sat 6 at 4pm; $30.

---
Patti Smith
At this point, the musician-writer-poet needs no introduction. But in addition to her many accolades, Smith is also a great talker. At this panel, she'll discuss the line between music and verse with New Yorker poetry editor Paul Muldoon, and hopefully dish on her recent album, Banga. Acura at SIR Stage37; Sat 6 at 1pm; $30.
Or check out:Time named Grammy-winning, honey-voiced soul revivalist Raphael Saadiq one of 2012's 100 Most Influential People in the World. He'll chat about his own influences with Ben Greenman. Gramercy Theatre, 127 E 23rd St between Park Ave South and Lexington Ave. Sat 6 at 10pm; $30.
Win tickets!
Enter to win a pair of tickets to one of three New Yorker Festival events by clicking here.
Go there now!
The New Yorker Festival: Locations, times and prices vary; visit newyorker.com/festival for details. Fri 5–Sun 7.
You might also like
Interviews with New Yorker Festival participants Alison Bechdel, Atul Gawande and Raphael Saadiq
Interview: Carrie Brownstein and Fred Armisen of Portlandia
Interview: The New Yorker's editor David Remnick
See more in Things to Do