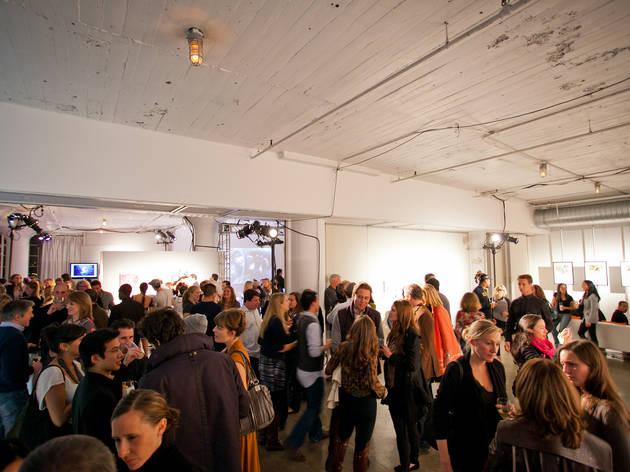 Sign in 11am–3pm at the AFA Gallery, 54 Greene St at Broome St.
Subway: N, R to Prince St; 6 to Spring St.
Pick up your "passport" and take a self-guided sojourn through 19 Chelsea and Soho galleries. At each stop you'll receive a stamp designed to look like a featured artwork; between noon and 6pm you can also rest your dogs at the McKittrick Hotel's rooftop bar (530 W 27th St between Tenth and Eleventh Aves), which will be offering entertainment and light refreshments to passport holders. Reward your cultural wanderings with a cocktail party and art auction from 6 to 8pm, with complimentary snacks from Red Hook Lobster Pound, Bark Hot Dogs and Tacombi at Fonda Nolita (Hudson Studios, 601 W 26th St between Eleventh and Twelfth Aves). Go to passport.newyorkeronthetown.com for more information.