Heads up! We're working hard to be accurate – but these are unusual times, so please always check before heading out.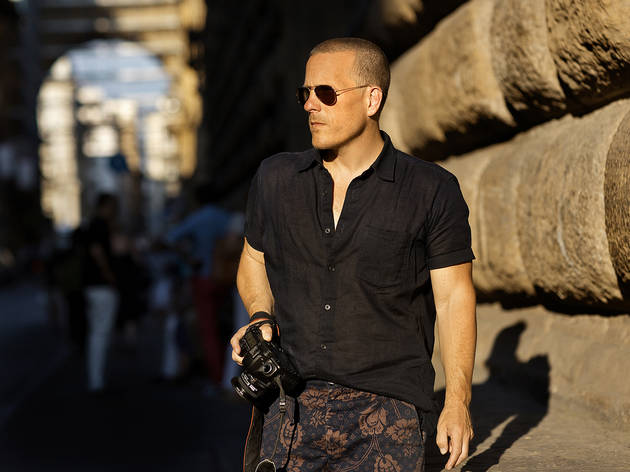 The Sartorialist tells us about his new book and seeking style around the world
Photographer and blogger Scott Schuman's third photo collection is about to be released, and we've got the details
Legions of New Yorkers (and fashionistas worldwide) hope someday to be stopped on the street by Scott Schuman, the one-man show behind the wildly popular blog the Sartorialist. Though his first two books focus on snapshots from more traditional style hubs like Milan and Tokyo, his third book, The Sartorialist: X (on sale Oct 27, $30), traces those caught by his discerning eye over the past three years from the corners of South Africa, India and beyond. Schuman will speak about his work at the Metropolitan Museum of Art on October 29, but in the meantime we caught up with him while he was in Paris, finishing up his Fashion Month travels.
The Sartorialist: X displays inspirations in patterns and colors you found in unexpected places. How deliberate were your travel choices for this book?
They were very deliberate. In my second book, Closer, I was getting closer to what I wanted to include in terms of the places and images, but when I first started the blog I had no money, so it took a while to build a bit of travel money so I could go where I wanted to go, as opposed to where people would pay me to go—like for an ad campaign. So in this book I went to India, Africa, Peru, Bali and Bhutan. I really wanted people to turn the page and not know where they were going to be each time. The core of this book has a very central theme of style, but really challenges the reader to open their eyes about what style is. There's a great section of guys that are kind of the porters in the spice markets in India with these mixed plaids. The color combos are great and the way they wear them is really interesting—not that I think that should be the next trend, but it's inspirational.
What was the country that most inspired you?
India was pretty incredible. Everyone talks about the color of India, which is true, but there's also a lot of great pattern mixing. They have beautiful fabrications and the setting and light is beautiful. And because it's an older country in the sense that there's still a lot of people cooking outside by open fires and getting their hair cut outside, it gives you a totally different backdrop when you're shooting compared to Paris or London. At the same time, anything that's great and interesting and challenging is also complicated. A lot of things I found very disturbing—the way they treated women I was surprised by. It was definitely a place I want to go back, but I find the contradictions fascinating.
Tell me about your cover girl.
We were in the process of laying out the book, and I hadn't figured out the cover yet. One day I just kept looking at her photo—it's like a needle in a haystack, you can't unsee it—and I realized that should be the cover image, there was no other question. The only problem was I didn't know who she was; we didn't even speak when I took the picture outside of the Dries van Noten show in Paris. So I had to figure out how to get ahold of her. I put the photo on Instagram hoping someone would tag her, and eventually someone did. We DMed her with a mockup on the cover, and just two days ago was the first time I met her. Her name is Elaine.
You shot some of the book's images with your iPhone 6. What is your preferred tool now?
What I write about is now I really feel like I've got two tools: My big camera, which feels like my paintbrush when I see an image where I need to capture the light perfectly, but I also have kind of a pencil with this iPhone. I have to decide quickly what kind of communication I want with a photograph. A lot of travel shots are with the phone because I wanted the audience to live vicariously in that moment. There's three sections where you'll see a collage of square images.
You live in Greenwich Village and often shoot in the area. Is there a certain street corner you haunt for your NYC images?
I most like being downtown. I like the backgrounds and it's more relaxed—all those streets down in Soho, like Lafayette, Crosby and Prince. I get a lot in Nolita or Tribeca, but I still like to up uptown or to Brooklyn—on my bike I can make it all around the city pretty quickly.
You're often posting your favorite products or restaurants, who to follow on Instagram, or even vines growing outside of buildings in Italy. Any particular reasoning behind what you share?
They're just very honest recommendations. My Instagram audience is incredibly varied and very design conscious. When I first started shooting signage in Italy, I was afraid people just wanted to see people, but the audience really went with it. You don't think of someone going to these fashion shows as being interested in old wallpaper in Florence, but it seems that I am and the audience is as well. The blog always felt more serious, where you download images onto a computer. With my phone, it feels like I'm sending a text to my friends—I just happen to have almost 700,000 friends—but the physical way of writing feels so much more intimate. You can Instagram five or six times a day if you want, so each one doesn't have to be so important.
Do young straight men come up to you and thank you for making it more acceptable for them to love fashion?
Yes, all the time. It is something that's more subtle, but I do think it's become a byproduct of my blog and some other blogs like it. I remember in the '90s, "Gay men know how to dress so much better than straight men" was heard a lot back then. Especially when Will & Grace was on. You hardly ever heard about straight guys that looked great. There weren't many role models or older men that weren't 18-year-old stick figures, so I started looking. We've really broken down a lot of barriers for men to feel they can be into fashion and be really good at it, and created a great dialogue between straight guys. A lot of the people I've shot that are older became fashion icons in the last 10 years. Some of them are young but a lot of them—like Alessandro Squarzi and Anna Dello Russo—are past their 30s. I'm proud of that. It's not something I try to do, but just by shooting naturally and not drawing distinctions of age, it has moved the meter.
What are three style staples that should be in every New Yorker's closet?
For men: Black jeans. I just bought my first pair a year ago and I'm still trying to figure out how to wear them. I would say a Yankees cap—the Mets people won't be that happy with that—and a good blue sport coat, cashmere for fall and a nice lightweight cotton for summer. For women: A light cotton print summer dress, which is very hard to find, a pretty pair of shoes—not necessarily high heels, but I'd like to see more girls slightly more refined—and a nice twin set.
What's your next project?
I just designed a pair of shoes for a special project with Sutor Mantellassi that came out this fall, and it did so well we signed a contract for a full collaboration for next fall. I have to be out walking around all day, so the challenge was creating a shoe that looked dressy on top but was still very comfortable. We put lead soles on the bottom, and I've been out walking around Paris all day in these with no socks and they're super comfortable. My background was in design in school, so it's been a great challenge, taking the time finding the right partners. Anything creative affects other work, and when I'm out walking around noticing color combos, these are more things I can use for a sneaker. I'm also getting ready to work on a fourth book and I'm playing with a couple of ideas.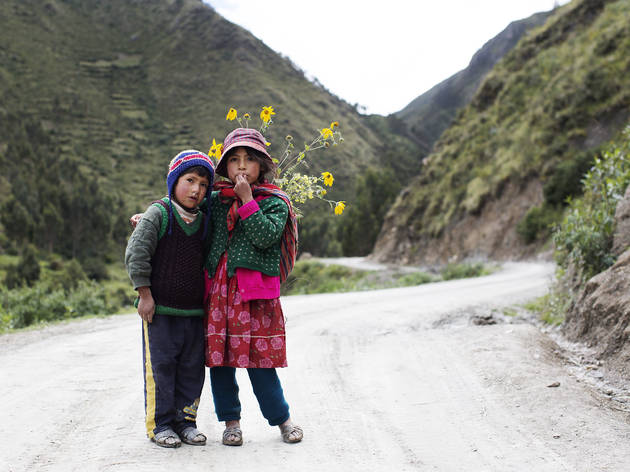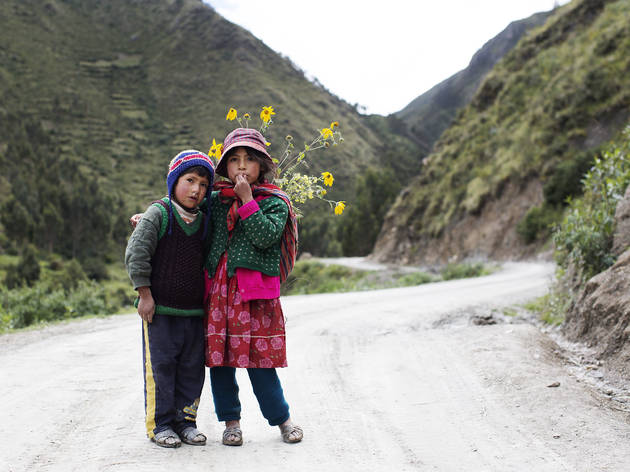 Photograph: Courtesy Scott Schuman
Photograph: Courtesy Scott Schuman