The Squibb Park Bridge winds a new path to Brooklyn Bridge Park (slide show)
This new wooden walkway over the BQE is slightly bouncy and completely awesome.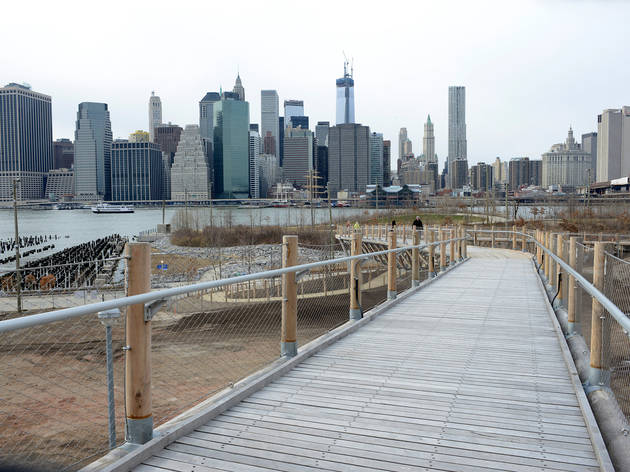 1/4
Photograph: Julienne Schaer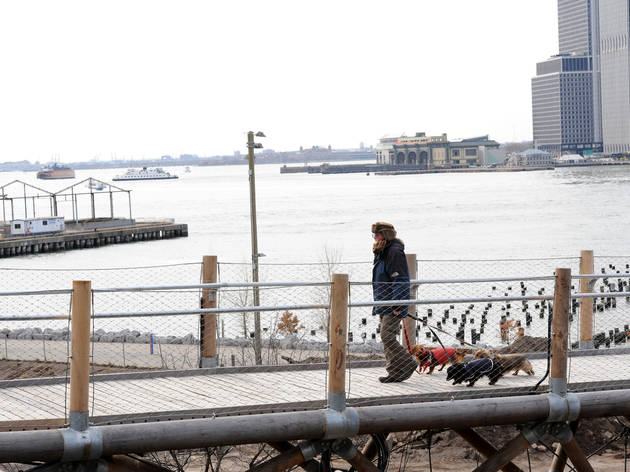 2/4
Photograph: Julienne Schaer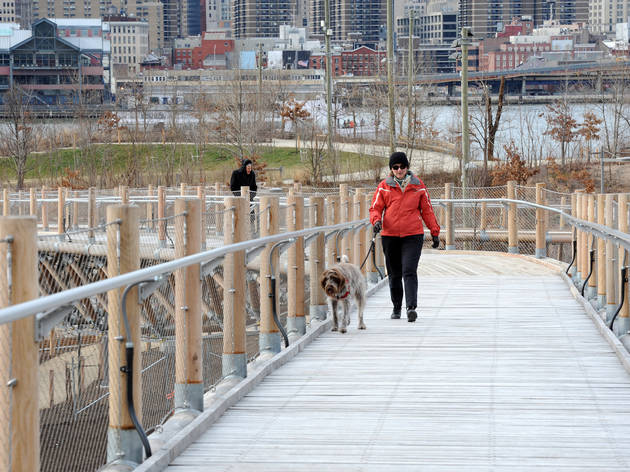 3/4
Photograph: Julienne Schaer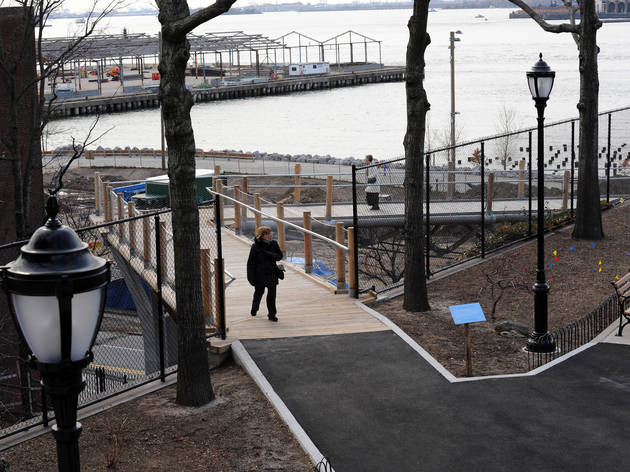 4/4
Photograph: Julienne Schaer
Brooklyn Heights residents and other Promenade walkers looking to get to Brooklyn Bridge Park now have a new option, one that offers stunning views of lower Manahttan: the Squibb Park Bridge, which opened last week.
Made from hardy black locust timber and stainless-steel cables, the structure takes an unconventional route to its destination, winding in the shape of a z. Thank structural engineer Ted Zoli's design, which takes inspiration from the wooden bridges that commonly traverse gullies and creeks on hiking trails. As such, you can expect the planks to move ever so slightly up and down as you cross; try not to envision plummeting into the traffic four-odd stories below. Look at that view of downtown, though!