The best temp agencies in NYC
Whether you're in need of extra cash or desperate for a new career, these temp agencies in NYC have you covered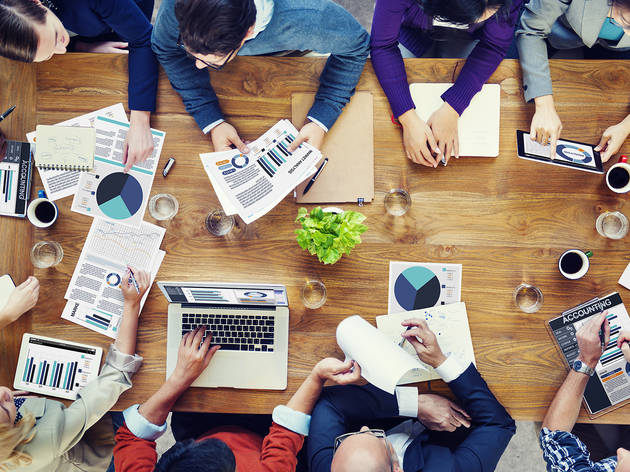 It's true: New York is one of the best places to live if you want to jumpstart your career (the city is bursting with networking opportunities and startups). But when your rent is due, and you want to go shopping in NYC, it's nice to know you have money in the bank. Before you consider turning your secret talent or hobby into a business of your own (which is not a bad idea: It worked for these New Yorkers that break the millennial stereotypes), consider sending your résumé to a temp agency. NYC has plenty of staffing resources that can place you in a job for either a week or up to a few months, if needed. And you'll feel better about spending your hard-earned dollars at one of the best restaurants or clubs in NYC when you know there's fresh moolah coming in. We've ranked some of the city's top agencies by profession, so it's easy to choose the one that's right for you, from career changers to recent graduates and folks looking for pocket change.
Best temp agencies in NYC
Take a break from the job search
We've got the best free events, shows, parties and hundreds of other things to do in town right here—no money down
Read more
Sponsored listing
Gente Ristorante Italiano
This casual Italian restaurant is located in Midtown.
Venue says: "We'll do the work, you do the enjoying. Come dine with us for an authentic Italian meal right here in NYC!"