Heads up! We're working hard to be accurate – but these are unusual times, so please always check before heading out.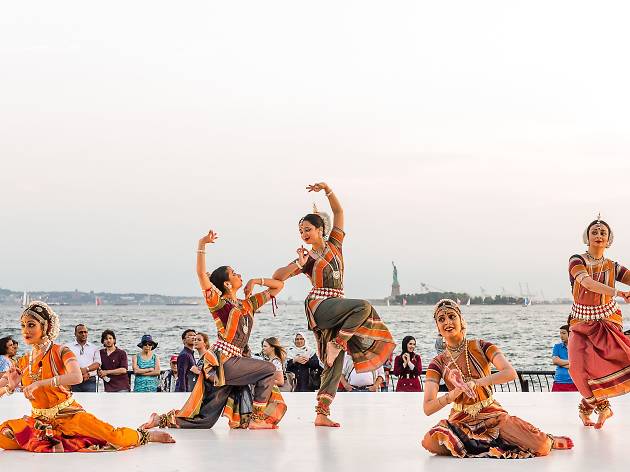 Free things to do in NYC
Live your best life without breaking the bank at NYC's best free events, parties and festivals
Free things to do in NYC
What is it? In the westernmost stretches of Chelsea, there are dozens of free-admission galleries showcasing groundbreaking paintings, prints, installations and sculptures.
Why go? It's a great way to get an introduction to the city's gallery hopping scene. Pro tip: while the shows frequently change, we recommend starting out with Gagosian Gallery, David Zwirner and Pace Gallery.
What is it? Though the venerable Brooklyn Museum of Art always operates with suggested-donation admission, during the first Saturday evening of the month, the institution offers both free admission and special programming.
Why go? You can attend movement and art workshops, gallery tours, movie screenings and live performances all for free, but bring your wallet if you plan on grabbing a drink and some snacks from the bar.
What is it? The 1.45 mile-long park, which first opened in 2009, was originally created entirely on an abandoned elevated train track, snaking above the otherwise industrial West Side neighborhoods. Today millions clamour for the dazzling views of the Hudson River and the downtown skyline.
Why go? The park hosts free star-gazing events, lively cultural happenings like latin dance nights and rotating works of sculpture and art throughout the year.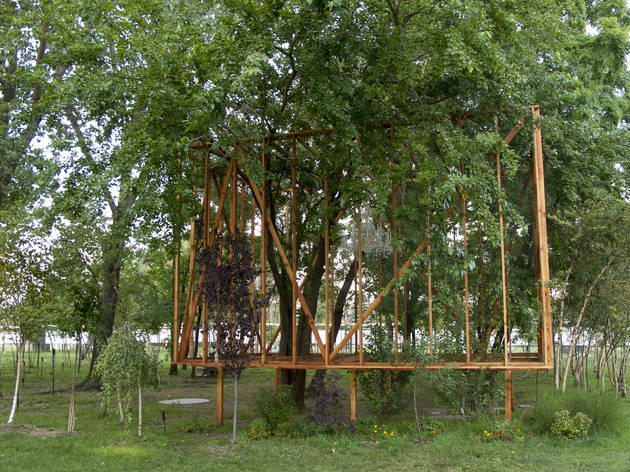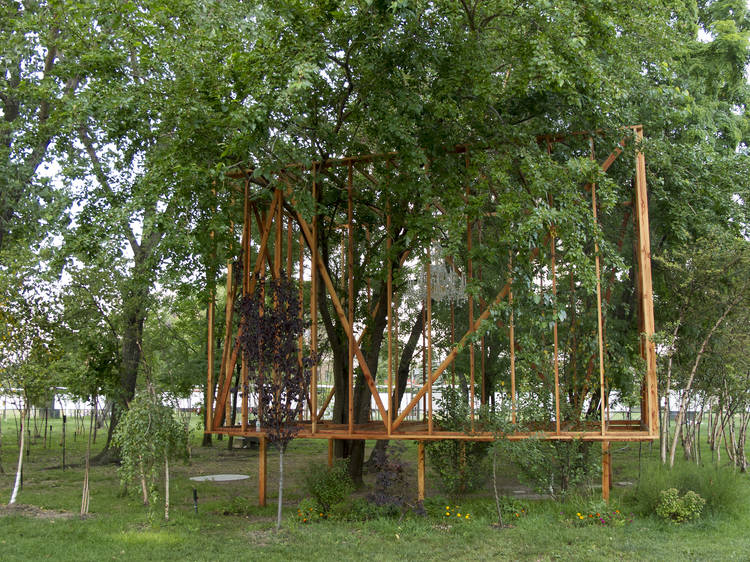 What is it? Take in the great outdoors while appreciating awe-inspiring large-scale sculptures and installations at this 4.5-acre public space.
Why go? Built over an old landfill, today the park has beautiful, lush green lawns overlooking the East River and boasts a reputation as a premiere outdoor location for artists to create site-specific wonders.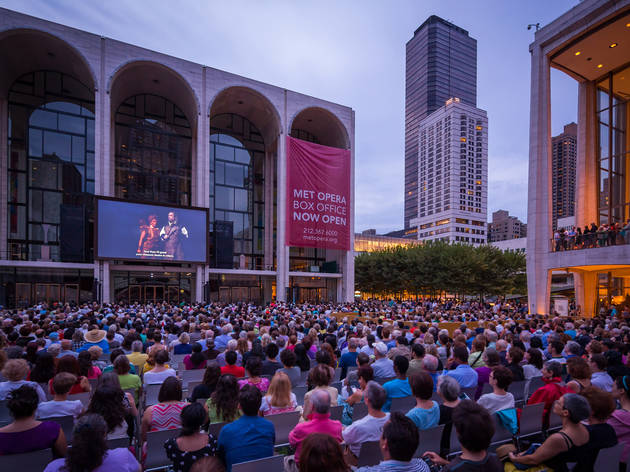 Photograph: Chris Lee/The Metropolitan Opera
What is it? Every August, Lincoln Center Plaza hosts alfresco HD screenings of past Met performances. In the past, we've experienced the passion of The Barber of Seville, L'Amour de Loin and La Traviata without ever lifting our fancy little binoculars.
Why go? If you have trouble affording even the uppermost balcony seats at Metropolitan Opera House, then enjoy the city's greatest vocalists just outside the famed opera house for free.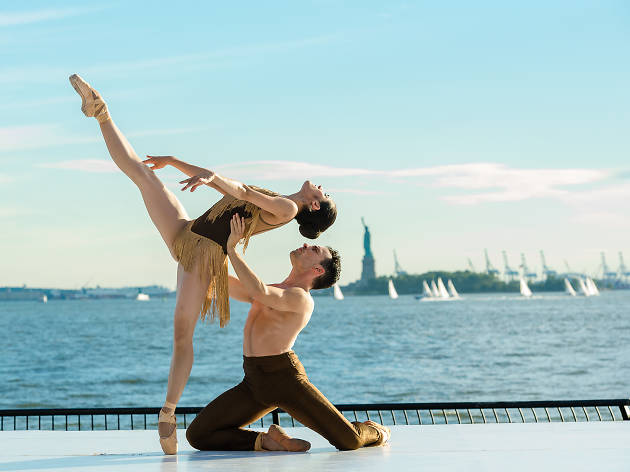 Photograph: Courtesy Darial Sneed
6. Battery Dance Festival
What is it? As the city's longest-running free public dance festival, Battery Dance has brought amazing companies from New York and around the world to downtown every August since 1982.
Why go? Choreographers specializing in international dance traditions from the Caribbean, South Asia, Africa and beyond create breathtaking performances staged in front of New York's harbor.
Photograph: Etienne Frossard
7. Movies with a View at Brooklyn Bridge Park
What is it? Bring a picnic blanket and snacks to this riverside park during the summer for screenings of an eclectic mix of Hollywood golden age classics, action blockbusters, cult-favorite comedies and family-fun animated features.
Why go? Though there's no shortage of free outdoor movie screenings in Gotham, but there are few that can boast as good a line-up—or as gorgeous a backdrop—as Movies with a View.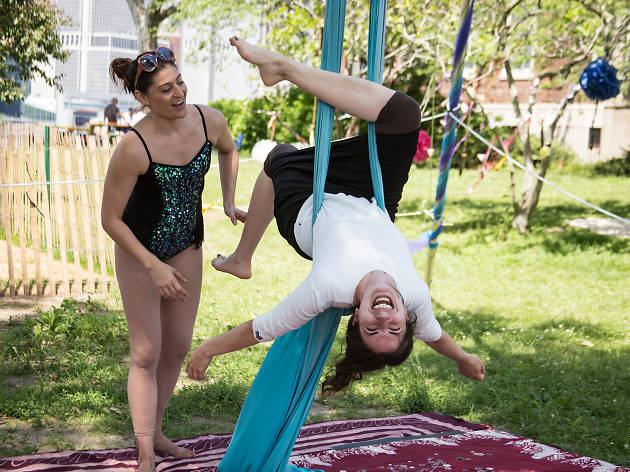 Photograph: Jena Cumbo
What is it? Head to Governors Island for a full weekend of participatory art. Visitors become part of the creations, as artists encourage the watchers to engage in the work either by contributing to a large piece or by interacting with the process.
Why go? For the annual artist-designed mini golf course and the City of Dreams Pavilion, an annual competition that requires architects to create an environmentally friendly and evocative installation.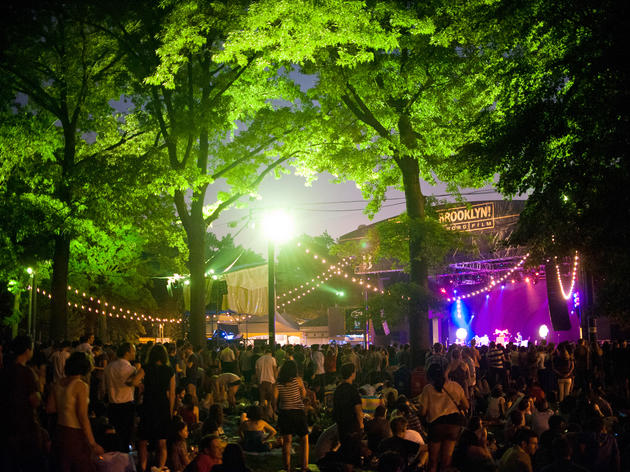 Photograph: Courtesy Ryan Muir
What is it? During the summer, Prospect Park Bandshell becomes one of the best concert venues in the city with this annual series. While there's always a few ticketed benefit concerts, nearly all the shows are open to anybody on a first-come basis.
Why go? Legendary soul groups, all-star hip-hop artists and indie bands on the cusp of major mainstream success can all be found at the large amphitheater.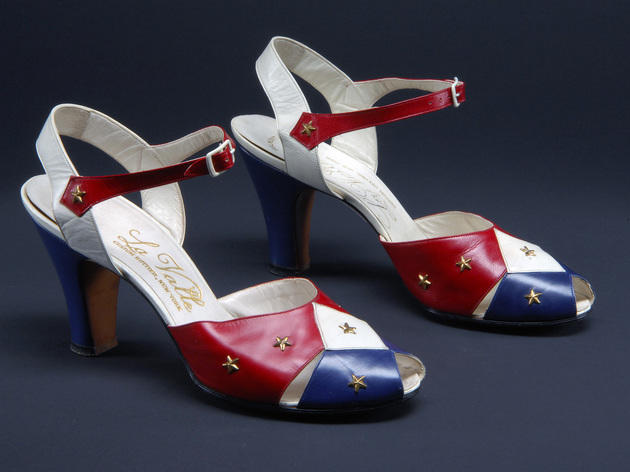 What is it? Overseen by fashion historian Valerie Steele, the Museum at FIT showcases selections from the institute's permanent collection, as well as temporary exhibitions focusing on individual designers and fashion's role in society.
Why go? FIT owns one of the largest and most impressive collections of clothing, textiles and accessories in the world, including some 50,000 costumes and fabrics dating from the 5th century to the present.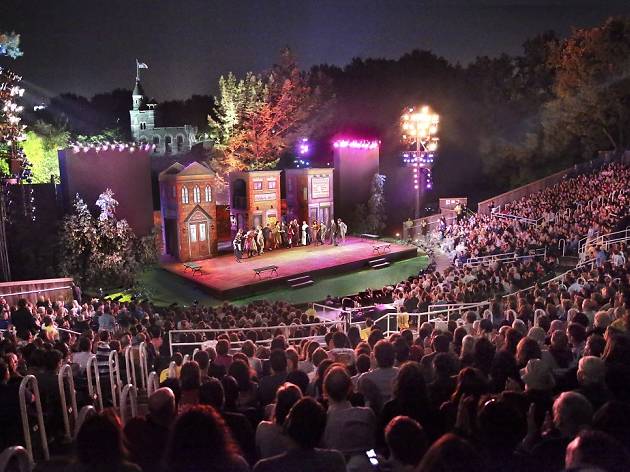 Photograph: Courtesy Tammy Shell
11. Shakespeare in the Park
What is it? This internationally acclaimed annual tradition puts on superb productions of the bard's classic plays at Central Park's alfresco Delacorte Theater. A certain amount of free tickets are offered each afternoon to those who arrive early, or are lucky enough to win the online lottery.
Why go? To see uproarious affairs and comedies like A Midsummer Night's Dream and Comedy of Errors or get emotionally wrecked by tragedies like King Lear.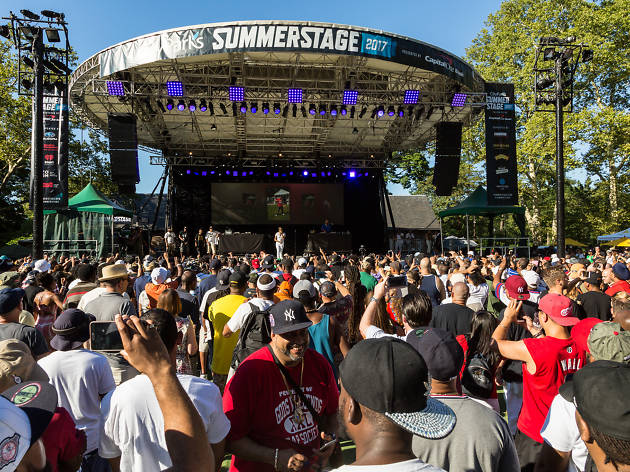 Photograph: Courtesy Nick Childers
What is it? This annual series brings big names in rock, indie, hip-hop, jazz and more to stages in parks across the five boroughs. Get there early to claim a spot close to the artists.
Why go? Warmer weather in New York means red-hot concerts featuring top musical acts. Bonus: you don't have to lay down money on high ticket prices for an amazing spot, just arrive with time to spare.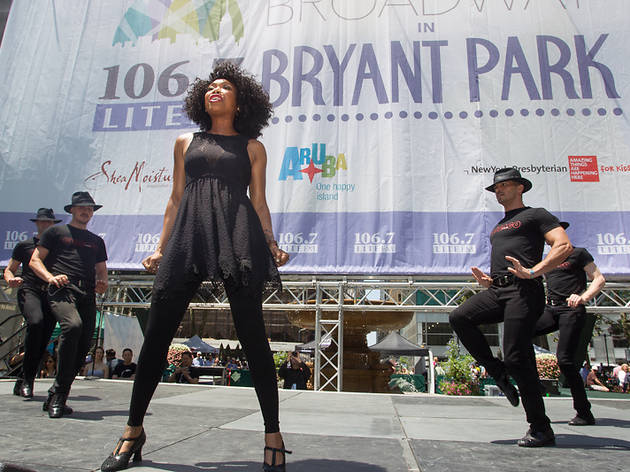 Photograph: Courtesy iHeartMedia New York/Steve Prue
13. Broadway in Bryant Park
What is it? At this annual summer tradition, actors from current Broadway and Off Broadway shows wow audiences with song-and-dance numbers.
Why go? Having trouble winning the Hamilton lottery? Come see talented triple threats from Broadway's hit shows at lunchtime for the price of nada.