Two inspired-by-true-life operas: Anna Nicole vs. Two Boys
Two of the season's biggest operas were inspired by true events. Get the scoop on Anna Nicole, opening at BAM, and Two Boys, at the Metropolitan Opera.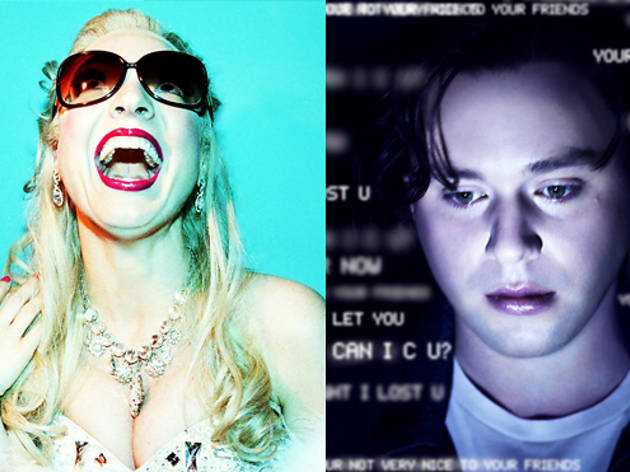 real-life scandals
.
Anna Nicole,
opening at the
Brooklyn Academy of Music
, looks at the life of Anna Nicole Smith, while
Two Boys,
a new production at the Metropolitan Opera (composed by
Nico Muhly
), is about a cybercrime.
RECOMMENDED: See all things to do in New York this fall
---

Anna Nicole
Two Boys

---

The rags-to-riches saga of Anna Nicole Smith, the Texas-born Playboy Playmate and media personality who died of a drug overdose in 2007
What's it about?
Based on true events, Two Boys deals with the police investigation of a murder resulting from an online relationship between English teens.

---

English composer Mark-Anthony Turnage, 53, with a libretto by writer and composer Richard Thomas
Who wrote it?
American composer Nico Muhly, 32, with a libretto by actor, director and playwright Craig Lucas

---

Dark, angular and punchy, with thundering choruses, jazzy horns and drum-set beats
What's it sound like?
Haunting minimalism à la Philip Glass, along with elegant nods to English choral music and modern electronica

---

"Musically rich, audacious and inexplicably poignant."—The New York Times
Press quote
"Thoroughly modern opera, both disturbing and challenging."—Daily Express

---

Librettist Thomas is best known as the co-composer of Jerry Springer: The Opera.
Fun fact
The son of a painter and a filmmaker, Muhly has worked with Philip Glass, Björk, Grizzly Bear and Glen Hansard.

---

BAM Howard Gilman Opera House, 30 Lafayette Ave between Ashland Pl and St. Felix St, Fort Greene, Brooklyn (bam.org). Sept 17–28; $25–$235.
Where and when?
Metropolitan Opera House (at Lincoln Center), Lincoln Center Plaza at 65th St (metoperafamily.org). Oct 21–Nov 14; $18–$430.

---