The ultimate New York birthday guide
Plan the best day ever (!) with our tips on where to shop, what to eat, where to party and how to say "happy birthday" just the right way. Start with the card, and it all flows from there.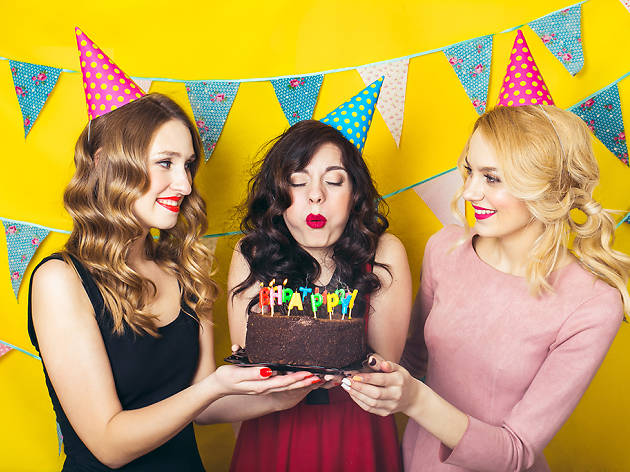 Time Out in association with Hallmark
|
We love birthdays here at Time Out. The parties. The people. The gifts. The cards. And we're here to share that love with our ultimate guide for making the most of yours or your loved one's special day in New York. Together with Hallmark, we've scoured the city to find the perfect gifts, activities and places to celebrate the big day, and we're tailoring them specifically to the people in your life. Got a laugh-loving best friend? A chic mom who demands only the very best? A creative brother with an appreciation for the quirkier side of life? We've got you covered. Start with the perfect card—the perfect sentiment, expressed the perfect way—and follow us all the way until the candles are blown out.
Get the right gift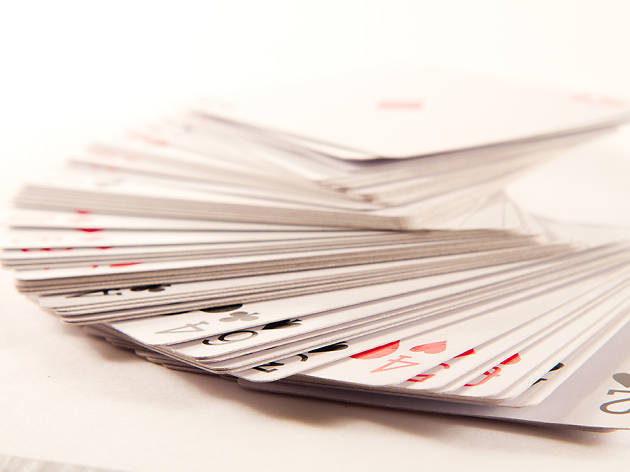 Photograph: Courtesy Shutterstock
For the BFF who likes a joke—especially one that goes too far
Looking for finger tentacles? Gnome-shaped crayons? An inflatable moose head? A presidential candidate action figure? Or a set of cards for a hilarious and spectacular magic trick? Of course you are. And Exit 9 (51 Ave A in Manhattan and 127 Smith St, Brooklyn) is here to help. It's like Spencer's for adults, so if you're looking for a gift to make 'em laugh, it's the place you want to be hitting. But it's not all novelty. The store also stocks some gorgeous barware and kitchen accessories, high-end stationery and great gift ideas for kids and babies.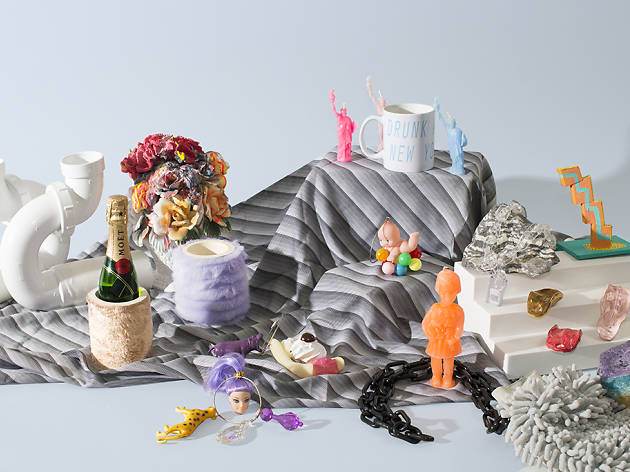 Photograph: Courtesy Oject_ify
Warning: When you visit Maria Candanoza's gleaming-white boutique Object_ify 139 (139 Essex St) on the hunt for the perfect gift, you may well end up picking up a few "gifts to myself." Here you'll find the coolest collectible books, prints and unique knickknacks in the city, and all at affordable prices. If you can get past the gorgeous prints, look out for their totes, towels and chic tees, with fun, original prints (we love the T-shirt emblazoned with a "RIP Bad Times" tombstone).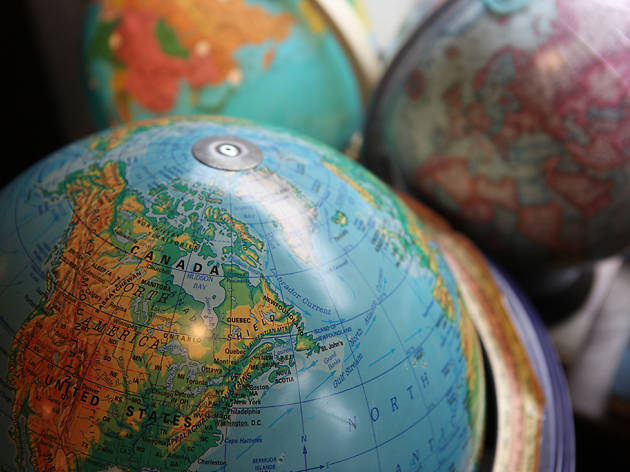 Photograph: Courtesy Brooklyn Reclamation
For the true original who likes their roads less traveled
Shopping for someone who likes their interiors unique—and infused with history? Brooklyn Reclamation (676 Driggs Ave) features entirely reclaimed vintage and repurposed furniture and items for the home, so each piece comes with its own little NYC backstory. If you're going to splurge, there are cabinets and chests aplenty; but the team here also stocks more affordable and gifty wares. Think posters, records, lamps, punchbowls and more. This is the place to head if you want to be absolutely sure no one buys the same present as you.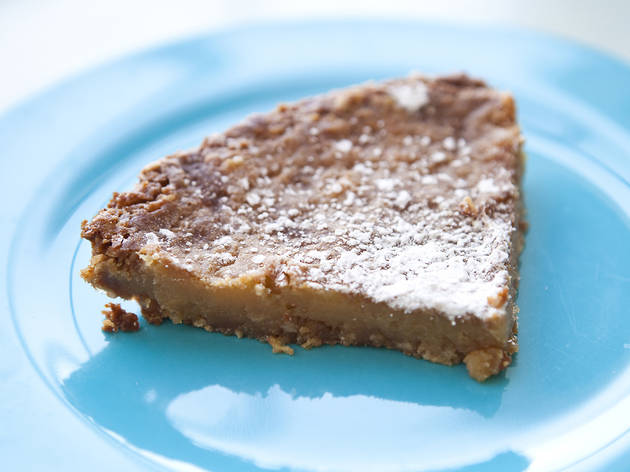 Photograph: Jessica Lin
For the family guy or girl who tells it straight from the heart
You've heard the buzzword "experiential gifts," right? While the phrase may first conjure images of hot-air balloons, skydiving or whitewater rafting, it can also cover tamer, closer-to-home activities that a family, couple or set of friends can enjoy together. Why not get them a set of tickets to a cooking class that will provide hours of fun in the making, and some serious deliciousness in the eating. If you're dealing with a sweet tooth, get them a gift class certificate for Momofuku Milk Bar, where they learn to make Milk Bar signatures like their birthday cake and famous pie. For a super-intimate and special choice, buy them a spot in an immersion workshop at League of Kitchens—they're hosted by local families in their own home kitchens.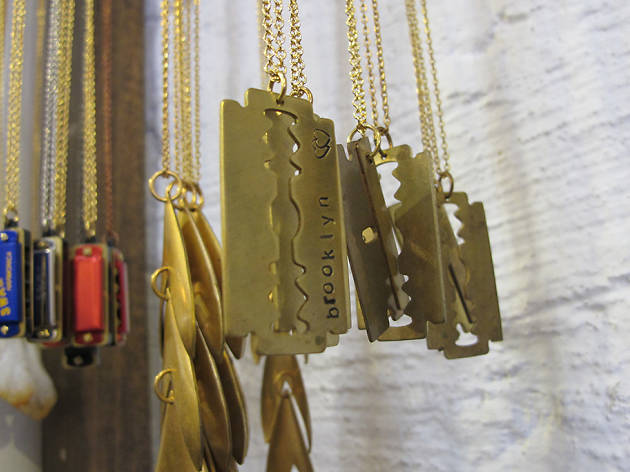 Photograph: Courtesy Brooklyn Charm
For a piece of jewelry that's one-off, stunning and ready to be cherished for life, hit Brooklyn Charm (145 Bedford Ave), which features pieces by local artists. There's always a great and surprising piece to be found. But if you're friend or family member really wants something to celebrate their own identity, why not bring them along while you shop and pick from the tons of jewelry supplies on offer at the store so that they create their own special individual piece.
Pick an activity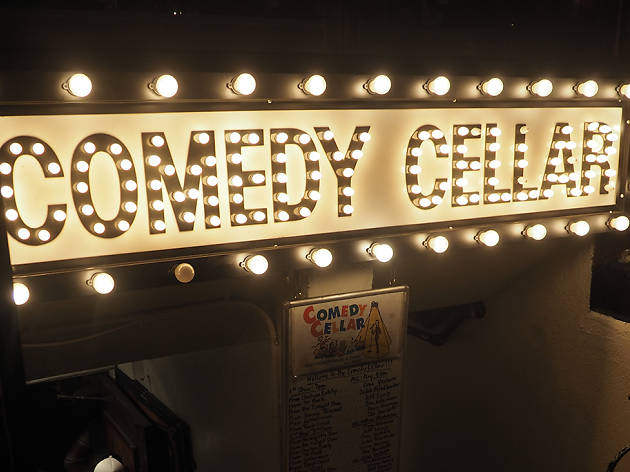 Photograph: Courtesy CC/Flickr/Scott Edmunds
For the BFF who likes a joke—especially one that goes too far
New York is spilling over with birthday options for the friend who loves to LOL—and make others do the same, from out-there museums (celebrating everything from oddities to sex) to arthouse cinemas showing classic NY funny flicks. Kick the laughs up a notch—it's their birthday after-all—by hitting the open mic night at the Comedy Cellar (117 MacDougal St). Not only do you stand a chance of seeing performers of the caliber of Louis C.K. and Aziz Ansari, but your buddy will be able to sign up and test their own rib-tickling material if they get there early enough.
Photograph: Courtesy CC/Flickr/Scott Edmunds
Photograph: Courtesy Anthology Film Archives
Here's how to impress a friend who can be typically hard to impress: Choose their favorite movie (a rivetingly original but tasteful affair, no doubt) and arrange a private screening at one of the city's favorite small movie theaters. At the Anthology Film Archives (32 2nd Ave), you can hire out the 187-seat Courthouse Theater or the newly renovated 72-seat Maya Deren Theater for your group. When the credits roll, you'll be spoiled for choice about what to do next: Located in the heart of the Lower East Side, the cinema sits among some of the city's most exciting eating and drinking options.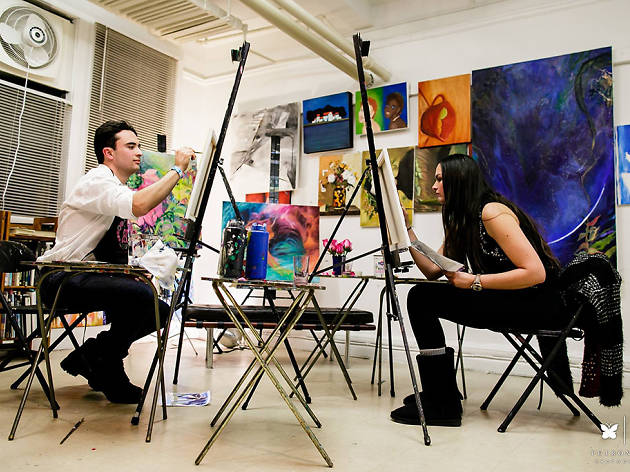 Photograph: The Art Studio/Petronella Lugemwa
For the true original who likes their roads less traveled
It begins with a blank canvas—and a bottle of wine, or whatever else you want to bring along—and it ends with a work of art only you could produce. Book into one of the Art Studio NY's BYOB Painting Class Party's and your group will learn super-important painting techniques like blending colors and brushwork—with some one-on-one instruction—and leave with a fantastic work of art you painted yourself. Class it up by bringing a bottle of bubbly; we hear that helps the creativity flow.
Photograph: The Art Studio/Petronella Lugemwa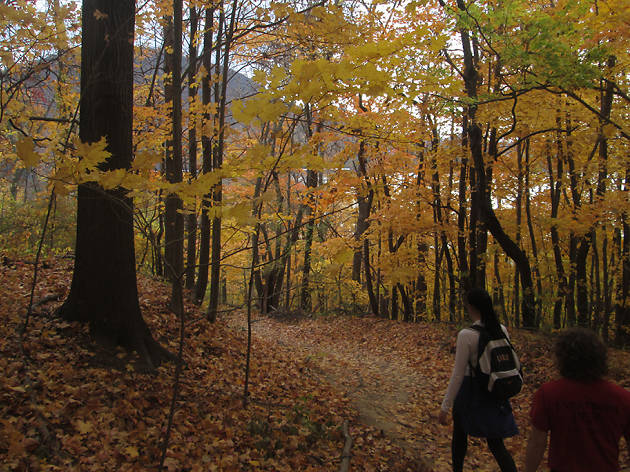 Photograph: Courtesy CC/Flickr/Adam Moss
For the family guy or girl who tells it straight from the heart
Want to get the family or a group of your closest friends together for a bit of return to nature? You can do that in New York—well, sort of. Take the Metro-North to Garrison (just an hour and 20 minutes), and hit the Arden Point trail at Hudson Highlands State Park. On this easy 3.7-mile circuit, you'll walk along a historic road that Benedict Arnold used to escape during the Revolutionary War and feast your eyes on several panoramic viewpoints over the Hudson. Pack a picnic.
Photograph: Courtesy CC/Flickr/Adam Moss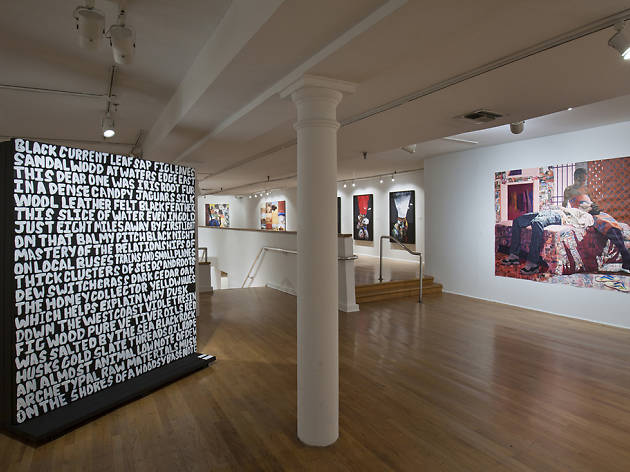 Photograph: Adam Reich
New York's big cultural institutions—hello Museum Mile!—get a lot of attention, and rightfully so. But the city's smaller museums, many of which celebrate the city's diverse communities, offer equal fascination. Surprise your birthday girl or guy with a trip to the Japan Society, the Jewish Museum or the excellent Studio Museum of Harlem (144 W 125th St), which features contemporary art from African-American artists; for current exhibition "Harlem Postcards," artists have been invited to reflect on what the Harlem area means today.
Photograph: Adam Reich
Time to eat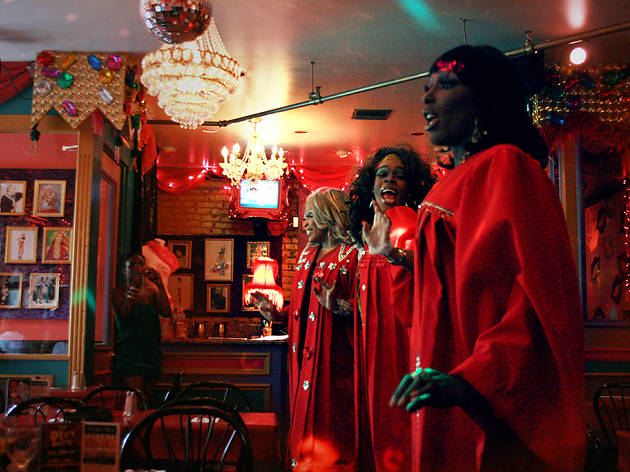 Photograph: Courtesy CC/Flickr/Caitlin Regan
For the BFF who likes a joke—especially one that goes too far
In one of the city's gaudiest rooms—you won't be able to count the chandeliers and disco balls on one hand—lies one of the city's wildest dining experiences. At Lips (227 E 56th St), you can sit down to an outrageous and outrageously hilarious drag show (check out the platform-wearing celebs at Dinner with the Divas!) with friends and enjoy a menu of solid eats named after famous drag queens; order a Ru Paul and you'll soon find yourself noshing on grilled chicken breast with garlic mashed potatoes. Order all the drinks and prepare to work it.
Photograph: Courtesy CC/Flickr/Caitlin Regan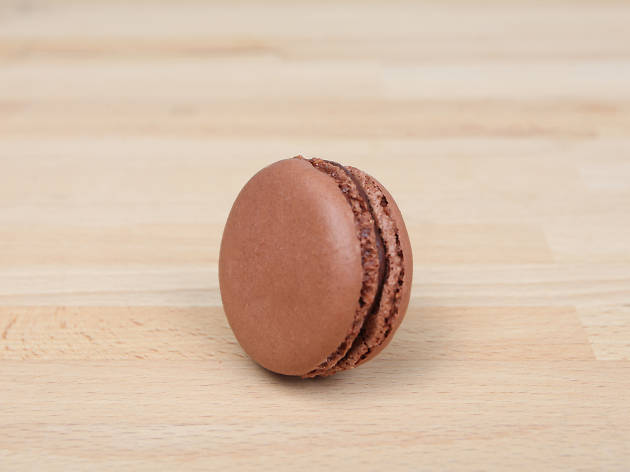 Photograph: Raydene Salinas
At Ladurée (398 W Broadway), the straight-from-Paris patisserie and restaurant responsible for what some consider the world's most jaw-droppingly beautiful and delicious macarons, you can have a brunch or dinner your group won't soon forget. Sit inside with the plush rococo stylings and baby-blue walls for an in-the-heart-of-the-first-arrondissement experience, or hit the courtyard for a leafy NYC brunch setting. The French-tinged menu is exceptional, the cocktails expertly crafted (and birthday-level boozy) and then there are those macarons. Ogle the selection at the shop counter then order a hand-selected batch for your table. So indulgent.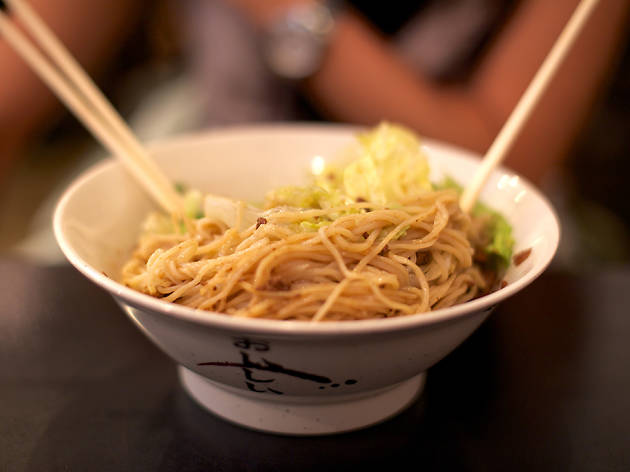 Photograph: Shutterstock
For the true original who likes their roads less traveled
Skip Manhattan and Brooklyn for your big night out and head straight to Queens, where you can make your meal a multi-course restaurant-hop through numerous world cuisines. Hit the famous Arepa Lady or go Greek in Astoria at MP Taverna (31-29 Ditmars Blvd), or hit Flushing for some of the city's most authentic Chinese. And yes, your night will probably end up at the famous Bohemian Hall and Beer Garden (2919 24th Ave).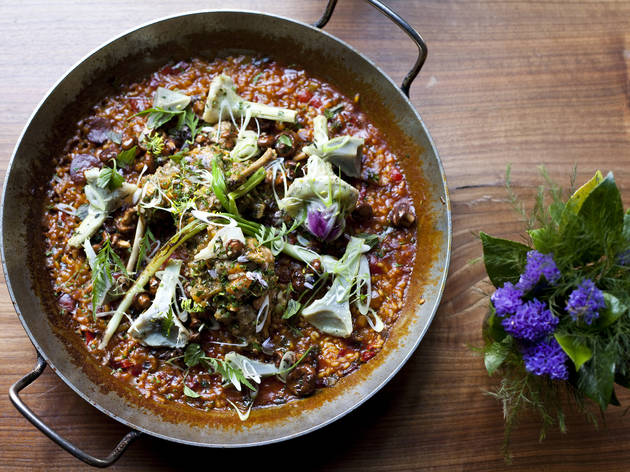 Photograph: Jessica Lin
For the family guy or girl who tells it straight from the heart
Tapas is made for sharing, making it the perfect kind of cuisine for a family (or family-style birthday dinner). Toro (85 10th Ave) is the place to do family-style birthdays with a classy edge. The Meatpacking District colossus features soaring raftered ceilings and giant windows overlooking the whir of Eleventh Avenue. A mounted bull's head and dangling
jamones
are token hat tips to Old World ruggedness, and a mercurial menu sprawls as much as the space, offering 60 traditional and border-crossing tapas. Order a bunch and let the festivities begin.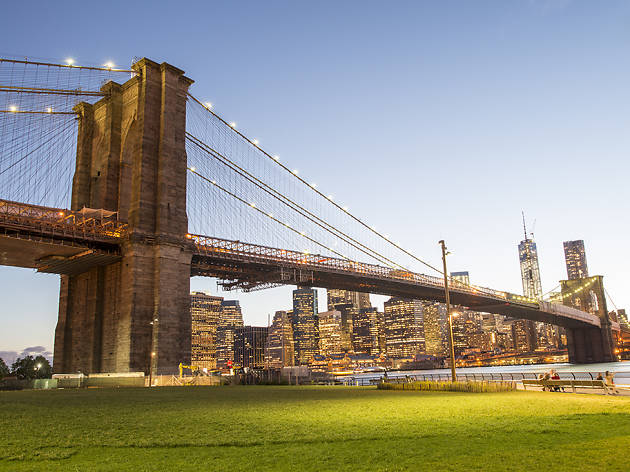 Photograph: Shutterstock
A family meal set against the backdrop of a brilliant New York sunset? Pack the blanket: you're having a picnic. But don't let you or your loved one lift a finger in the preparation. A number of great New York restaurants, including Alta Linea and American Cut, will pack you a world-class spread if you call them in advance. Simply pick it up and get your friends or family to Brooklyn Bridge Park. Friends, family, food and the sun blessing the Manhattan skyline: it's pure birthday bliss.