Heads up! We're working hard to be accurate – but these are unusual times, so please always check before heading out.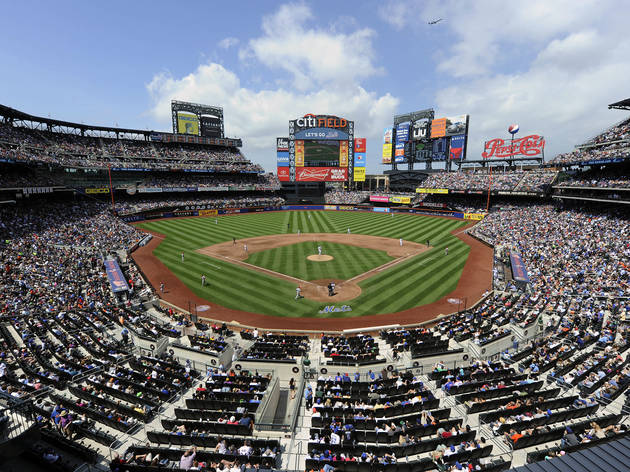 1/4
Photograph: Marc S. Levine/New York Mets
Citi Field stadium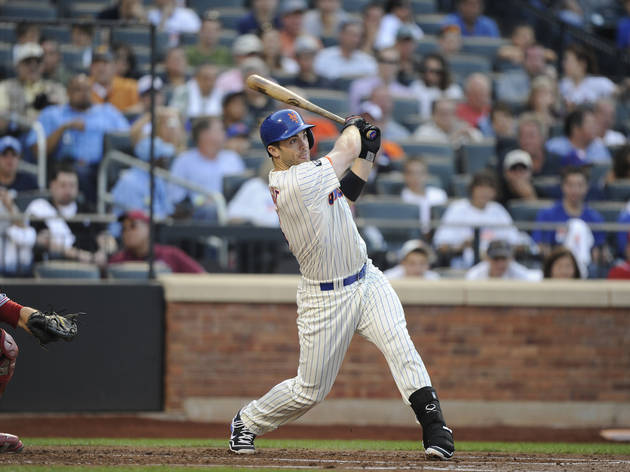 2/4
Photograph: Marc S. Levine/New York Mets
David Wright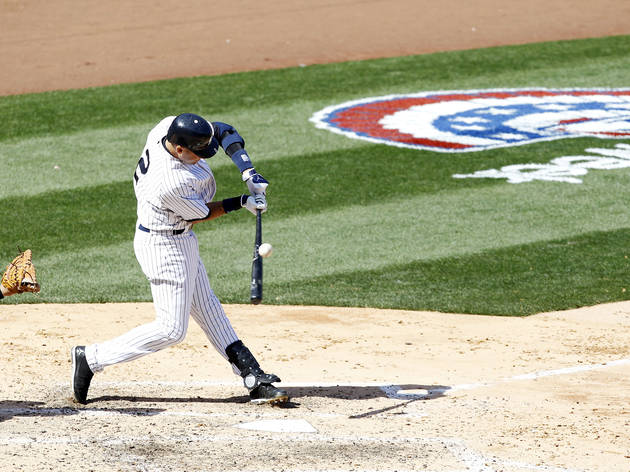 3/4
Photograph: courtesy New York Yankees. All rights reserved.
Derek Jeter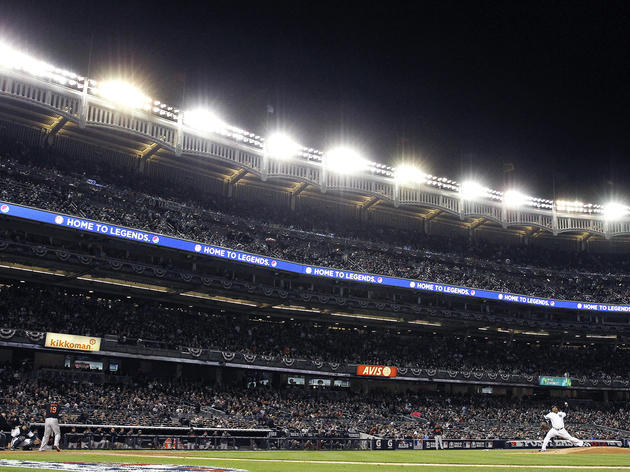 4/4
Photograph courtesy New York Yankees. All rights reserved.
Yankee Stadium
What baseball season holds for the Yankees and Mets
For Yankees and Mets fans alike, chances for an October Subway Series are bleak. Here's our take on the upcoming baseball season.
For the first time ever (according to the Elias Sports Bureau), both the Yankees and the Mets will open the season at home, on the same day (Monday 1); the Yanks will host the Boston Red Sox, and the Mets will square off against the San Diego Padres. Usually one team is away, but this year the scheduling gods have conspired to break tradition. Superstitious fans might see the shake-up as an ominous beginning for two teams with a lot of question marks. The Mets look like their usual dysfunctional selves, but the mighty Yankees are in real danger of being as bad or worse, largely due to age and injuries. Mets fans are a stoic bunch, but it will be interesting to see how many Yankees supporters are still behind the team once the going gets tough. Here's our take on the bumpy road ahead.
New York Yankees
Home field: Yankee Stadium, 1 E 161st St between Jerome and River Aves, Bronx
(718-293-4300, newyork.yankees.mlb.com)
Star players: Derek Jeter, C.C. Sabathia, the ghost of Alex Rodriguez
Biggest off-season move: GM Brian Cashman calling recent retirees Derrek Lee, Chipper Jones and Scott Rolen to try to fill in for a laundry list of injured players
Celebrity boosters: Bruce Springsteen, LeBron James, Alec Baldwin
2013 prospects: You'd think the Yankees had spent their off-season traveling back in time to the Battle of Verdun, the way their casualties are mounting. But really it just seems that age has finally caught up with the Bombers, and this might be the season that the team finally goes into the dreaded rebuilding phase that it has managed to avoid for two decades.
A fan's defense: "The thought of Granderson and Teixeira lost to injury and A-Rod lost to atrophy is depressing, as is the fact that Cashman has tried and failed to coax retirees to play first base (I bet Joe Pepitone's available). But the 2013 Yankees have speed in Gardner and Ichiro, a motivated catcher in Cervelli, three bona fide aces in Sabathia, Pettitte and Kuroda, the best second baseman in the majors in Cano, a rehabbed Jeter at short (once his ankle heals), a pitcher-grinder in Youkilis and a quality bullpen impassioned by the farewell tour of Mariano Rivera. Do I wish we had an All-Star right fielder? Sure. Do I wish we'd held on to Nick Swisher and Russell Martin? Yep. Do I wish Eduardo Núñez was a better defensive backup for Jeter? I don't call him Eduardo Scissorhands for nothing. But I never count the Yankees out. Somehow they find a way to finish at the top, and this season will be no different."—Jane Heller, author and blogger, Confessions of a She-Fan (janeheller.com/confessionsblog)
New York Mets
Home field: Citi Field, Roosevelt Ave at 126th St, Flushing, Queens (718-507-6387, mets.com)
Star players: David Wright, Shake Shack, the recently shortened right-field fence
Biggest off-season move: Letting Cy Young Award winner and all-around hero R.A. Dickey leave for the greener (so to speak) pastures of Canada
Celebrity boosters: Jon Stewart, Jerry Seinfeld, "The Situation"
2013 prospects: The high point of the season last year was Johan Santana's perfect game, after which the two-time Cy Young Award winner's velocity seemed to decline precipitously. And Dickey, the first Met to win the Cy Young since Doc Gooden in 1985, was traded to Toronto this past off-season. Coupled with David Wright's injury in the World Baseball Classic, it's shaping up to be a typically bannerless year for the Mets.
A fan's defense: "Good news, Mets fans: The 2013 Mets probably won't be as bad as everyone says they'll be. They probably won't be particularly good, either, but anyone projecting a 95-plus-loss season has spent too much time yelling into the Internet LOLMets echo chamber. Johan Santana may well start the season on the disabled list, but the rotation is still a strength even with R.A. Dickey pitching for the Blue Jays north of the border. The bullpen figures to be considerably better than it was last year, which—coupled with a full season from Matt Harvey—should help offset the loss of last year's Cy Young winner. The outfield is meh, but the Mets' outfield was basically the worst in the National League last year and they still managed to win 74 games. The likely upside for this team is a fun-to-watch 80-win season, but be patient, because the future looks much brighter than the present."—Eric Simon, editor-in-chief, Amazin' Avenue (amazinavenue.com)