Heads up! We're working hard to be accurate – but these are unusual times, so please always check before heading out.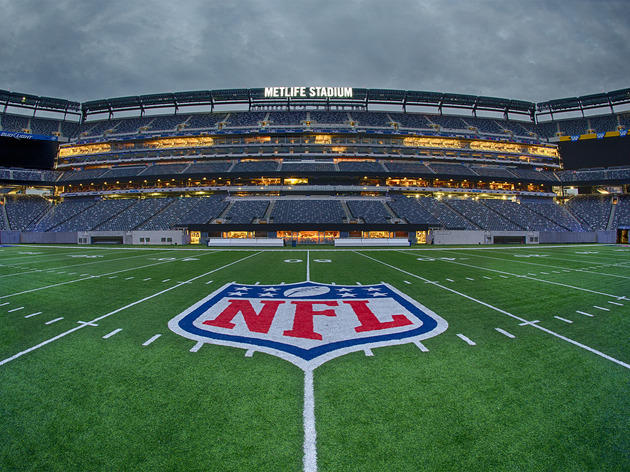 What happens if the Super Bowl gets snowed out?
Well, it would ruin every single party plan for every single person, but don't worry—the NFL has a contingency plan for bad weather
Have you wondered what would happen to the Super Bowl should a snowstorm hit the tristate area in early February? (There was a blizzard this year on February 8—just saying.) The NFL is certainly worried about it, or they wouldn't have released their contingency plan should bad weather force them to cancel the big game, the first outdoor Super Bowl planned for a cold-weather host city.
If bad weather makes conditions too terrible, organizers might reschedule game day to Saturday, Monday or Tuesday, which would affect hotel, travel, party and tailgating (or not) plans for thousands of people. A less drastic solution would involve breaking out the Aero, a massive contraption that can melt up to 600 tons of snow per hour. Six plows, 30 tractors, 440 salt spreaders and more than 1,000 workers will also be on hand on game day to clear the stadium parking lot, and chutes could move snow from gamegoers' seats. The New Jersey DOT will have 821 snowplowing trucks at the ready, too.
Another option? They could just let it snow. "I think it would be better if it snowed a little bit during the game," NFL senior VP of events Frank Supovitz said at a news conference yesterday at MetLife Stadium. "I think it'll just make it more memorable." We wonder what the players think about that.
Follow the drama for yourself with AccuWeather's Super Bowl snow forecaster.
(h/t ESPN)