Where to find Time Out New York
Whether you want to pick the magazine up on the streets of NYC or read for free online, we've got answers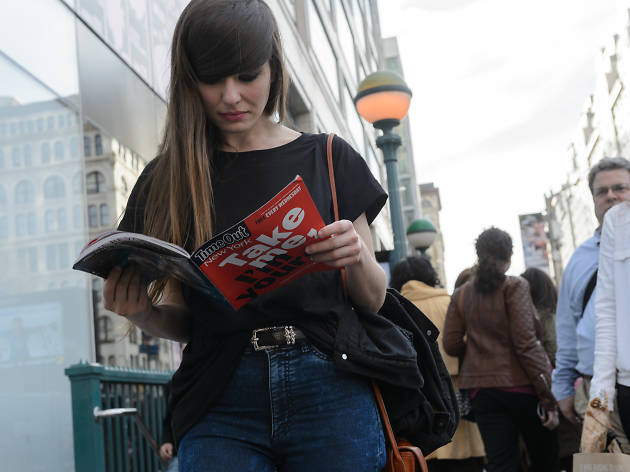 Time Out New York is a free biweekly magazine, that hits the streets every other Wednesday.
When are magazines distributed?
Distribution dates in 2019 are: January 9 and January 23, February 6 and February 20, March 6 and March 20, April 3 and April 17, May 1, 15, and May 29, June 12 and June 26, July 10 and July 24, August 7 and August 21, September 4 and September 18, October 2, 16, and October 30, November 13 and November 27, December 11 and December 25.
Where can I get a free copy of Time Out New York?
Time Out New York is now available in vending boxes across New York City. Find a map of locations here.
There are copies inside cultural establishments, cafés and stores that can be picked up from locations throughout New York City.
Also, Time Out New York will now be available, for free, at thousands of newsstand and publication outlets in and around New York City including Long Island and Westchester County. If you would like to know the closest location to your home or work please send an email to TOnewsstand@timeout.com, provide your zip code and we will e-mail the venues in the area.
Can I subscribe digitally?
You can read current and past editions of the magazine for free, with email signup, here. Subscribe to our newsletter to get the best of Time Out New York straight to your inbox.
How can I get copies of Time Out New York to distribute at my business?
We're so glad you're excited to share Time Out New York with your customers! If you're interested in having copies sent to your business in New York City, please send an email to nydistribution@timeout.com.