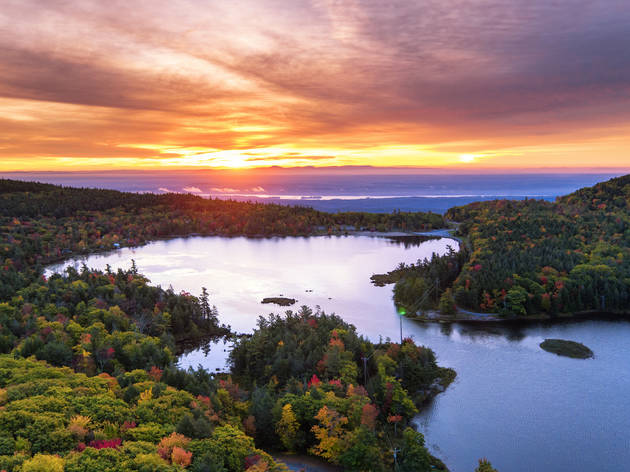 10 reasons you need to visit the Catskills
This fall, pack your bags and get out of the city. Here's why the Catskills are the perfect destination right now.
Recently, you've probably heard buzz about the Catskills, and for good reason. These mountains, just a couple hours' drive from New York City, have been inspiring urbanites for centuries—American artists, music lovers at the famous 1969 Woodstock festival, classic midcentury resortgoers (yep, we're talking about Dirty Dancing; the movie that made family resorts sexy was set in the Catskills). The mountains are still as beautiful, accessible and soaked in history as ever, but lately, new generations of treasure-hunting visitors have been rediscovering them. These days, a blend of down-home country charm and fresh tastes play off each other here, making the region a fun mix of new and old for an easy weekend away.