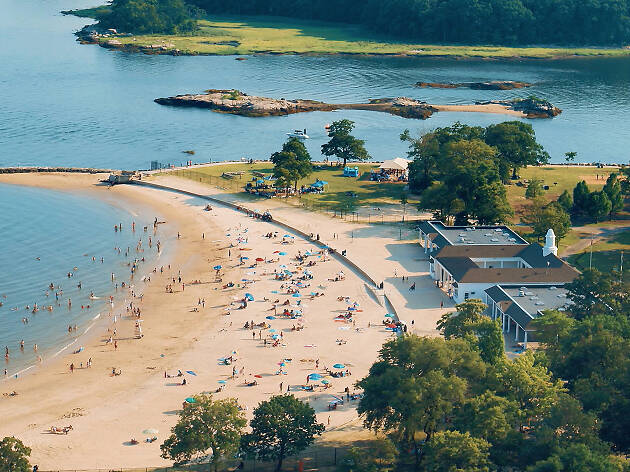 Best Bits: New Rochelle
When's the last time you explored this burgeoning city on the Long Island Sound? We asked a local for their recommendations on the best experiences to be had in this charming slice of the state.
If downtown Brooklyn and some charming small town in New England had a baby, it may look something like New Rochelle. Part up-and-coming cityscape, part diverse, tree-lined neighborhoods, the city is quickly drawing the attention of young artists, entrepreneurs and growing families looking to lay down roots in more low-key (and affordable) environs while still being within view of New York City.
That's what attracted former Manhattanite John J. Reverol, 35, here 10 years ago. He and his husband set up home in a historic-factory-turned-posh-loft-space, and only two years later he opened his own business, a trendy organic coffee shop downtown called R Cafe & Tea Boutique.
Today, New Rochelle is on the rise, booming with new skyscrapers, a bustling food and drink scene and new businesses seemingly popping up every day. But even with all the growth, he says, the town still takes time to love you back. "It's not like Manhattan, where you are just one of the bunch. People are more kind here, they actually say hello to you on the street."
Want to check out jovial New Rochelle for yourself? Here, Reverol shares some of his favorite spots to visit.
Best Bits: New Rochelle
Brooklyn's Best Pizza was the model for this hip South End pizzeria that serves up NYC-style pies in a converted 20th-century bakery and soda fountain. That historic background, says Reverol, is what keeps him coming back—particularly the 100-year-old wood-burning oven in the kitchen. "I don't know if it's a placebo effect, but I think their pizza tastes amazing just because of that." A perfect night at La Rosa for him begins with the zesty arugula salad ("the best I ever had in my life") and the white pizza, made with three kinds of cheeses—mozzarella, ricotta and pecorino—and topped with caramelized onions and sesame seeds. Pair all that with a cold one (or three) from nearby Mt. Vernon brewery Diner Brew Co. "La Rosa is one of the only restaurants in New Rochelle that serves Diner's beer and ciders, which are exquisite."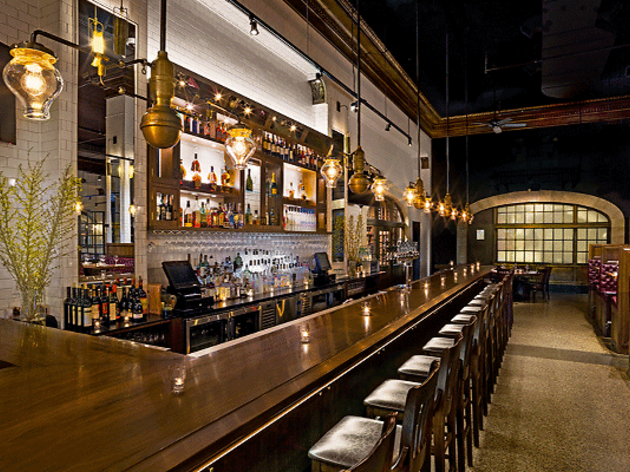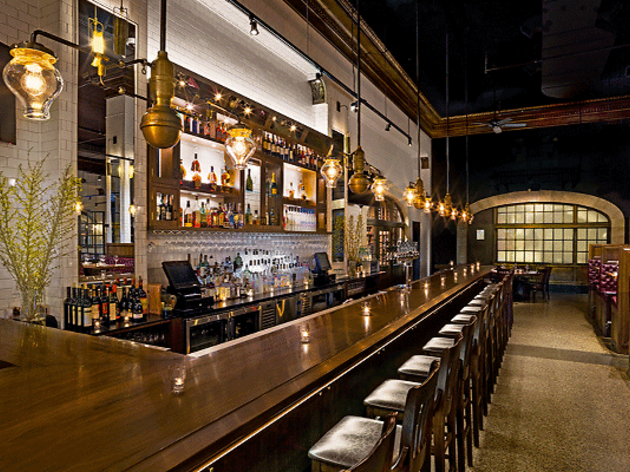 Photo: Courtesy Modern Restaurant & Lounge
Drink here: Modern Restaurant & Lounge
Oven-fired pizza and other Italian-style fare is also a specialty at swanky joint Modern Restaurant & Lounge, but Reverol suggests going there for drinks in the massive bar area—namely the shaken-up concoctions. "They have all sorts of cocktails," he says. "You name it they have it." His favorite? "I like dirty martinis, and they do a really filthy one." Modern boasts industrial designs, such as vaulted ceilings and subway-tile backsplashes, but gives off a classy vibe perfect for special-occasion gatherings. "It's the most beautiful restaurant in downtown New Rochelle," Reverol says.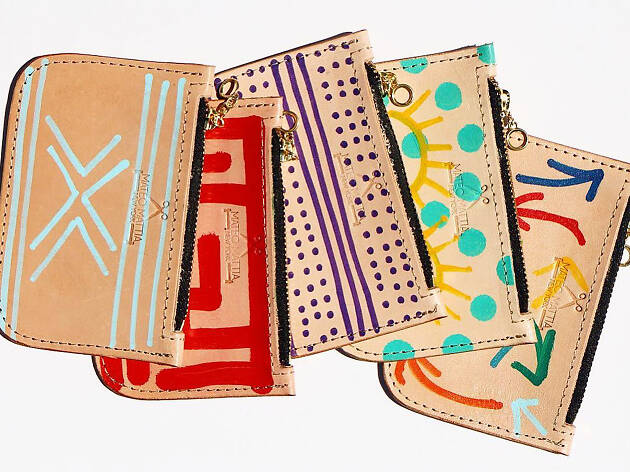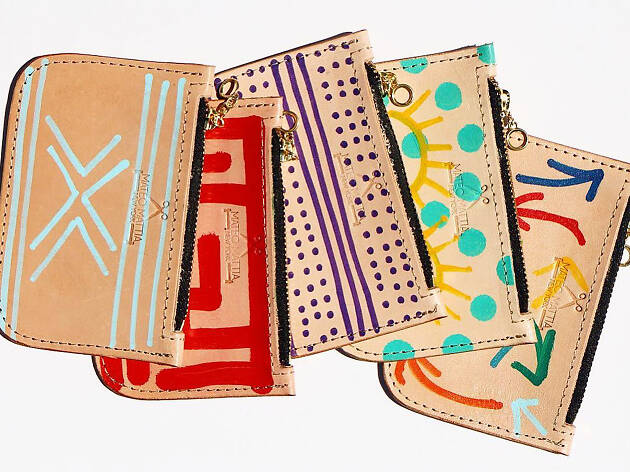 Photograph: Mateo Mattia
Shop here: Mateo Mattia New York
Reverol takes advantage of New Rochelle's thriving art scene when he's looking to buy something for his home or gifts for friends. His go-to these days is Mateo Mattia. The local artist creates an impressive selection of custom leather goods out of a large studio downtown. Visiting, Reverol says, is an experience in itself. "You go to his studio, you smell the leather and see his work in progress. Everything he makes is beautiful, with a very raw feel." Mattia's sturdy, handcrafted designs include wallets, bags, coasters, cup sleeves, key chains and even shoes. Also keep an eye out for his collaborations with other local artists, who paint designs on some of his wares. Keep in mind that visitors need to have an appointment, so call ahead before stopping by.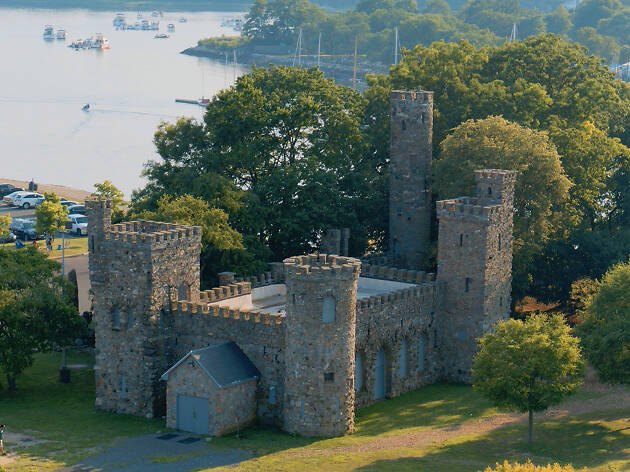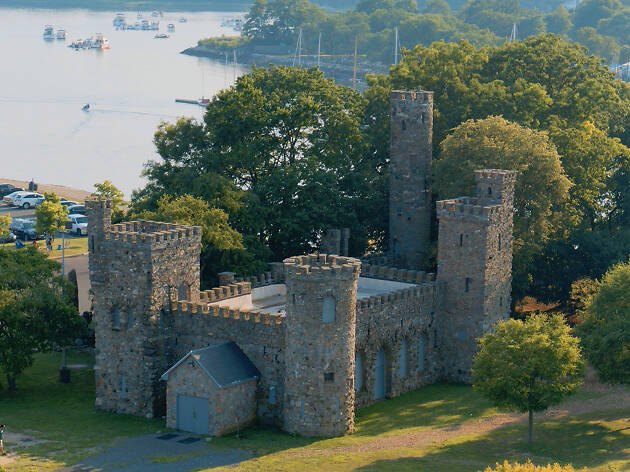 Photograph: City of New Rochelle
Do this: Glen Island Park
New Rochelle, AKA, the Queen City of the Sound, well and truly deserves its nickname. With over nine miles of shoreline and a harbor located on the Long Island Sound, locals are granted easy access to the waterfront and a series of islands that now serve as lush public parks. Reverol says his favorite is Glen Island Park, a 105-acre island that's connected to the mainland via a 1920s-era drawbridge. "I always take my guests there. It's huge, it's beautiful and really walkable." The park boasts expansive grassy fields for picnicking, pathways for idle strolling and, in summer, a popular crescent shaped beach offering sunbathers a protected nook to take a dip in the Sound.