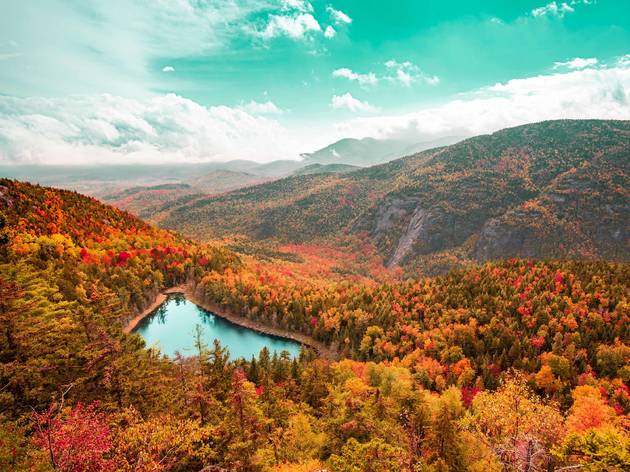 Ten incredible places to visit in New York
Want to explore the beautiful State of New York? These are the places you need to check out
If you need a change of scenery and a bit more breathing room, you and your face mask don't have to travel very far. New York state is filled with serene and bucolic areas to hide out in this fall. Use travel booking company Stay22 to seamlessly snag an Airbnb, rent a car and check out awesome things to do in the Catskills, Adirondacks or western New York. We've made it even easier for you to plot your escape by pinpointing irresistible attractions for leaf peepers, beer guzzlers, astute aesthetes and more in ten idyllic towns upstate. Now, hit the road!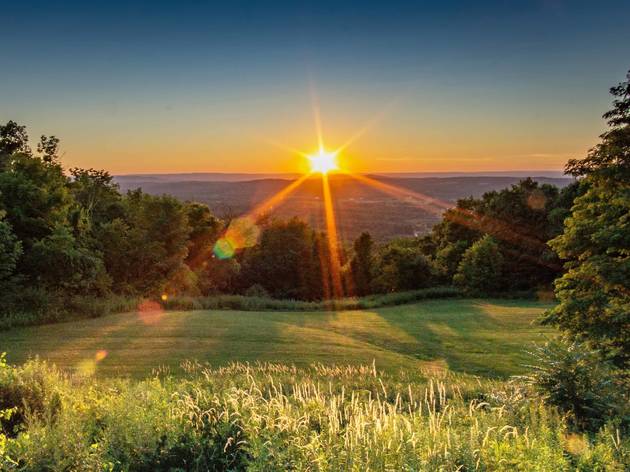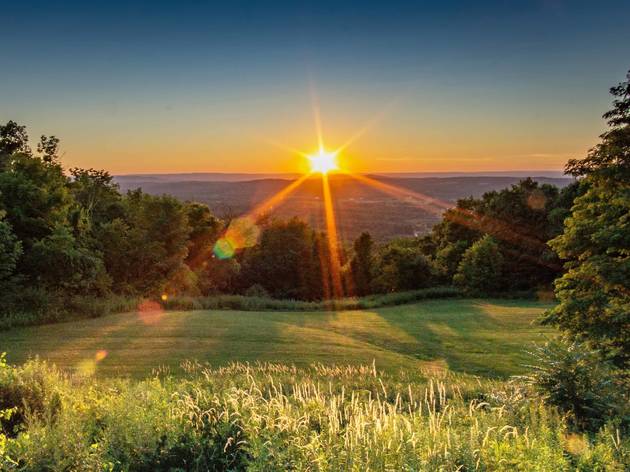 Photograph: Shutterstock
Where to go? Pennings Farm
Ahh, apple picking — a favorite fall pastime that always results in an unnecessary but always appreciated amount of cobblers and pies. Enjoy the crisp country air and fill a bushel at Pennings Farm, a large landscape that grows more than 20 varieties of apples and pumpkins too. Best of all, there's a fresh, farm-to-table restaurant, a craft cidery that does tastings, a convenient pizza truck and a bakery that sells the best apple cider donuts in Hudson Valley.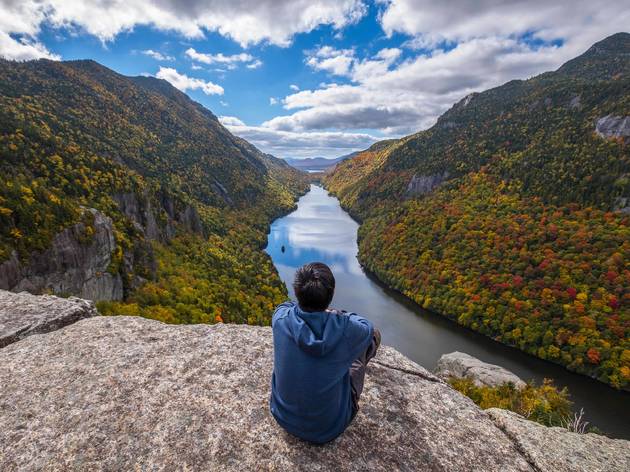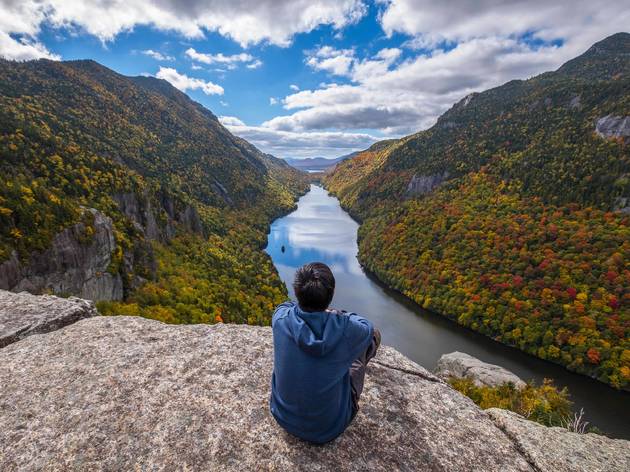 Photograph: Shutterstock
Where to go? Bald Mountain
Visiting the Adirondacks in fall is every leaf peeper's dream. To experience the trees and all their rust-colored glory, you'd be hard-pressed to find a better bird's-eye view than the one atop Bald Mountain. It's a fairly easy incline, however it does require climbing some steep rocks. Once you reach the top, definitely ascend the fire tower to see a view that'll bring you to tears. The trail lies within a small, Stars Hollow-esque town called Old Forge that boasts adorable independent shops and eateries. Definitely step into ADK Home for signature fall-scented Adirondacks candles and incense. Be sure to hit the Candy Cottage for some chocolate coconut clusters and drool-worthy pumpkin fudge for the road.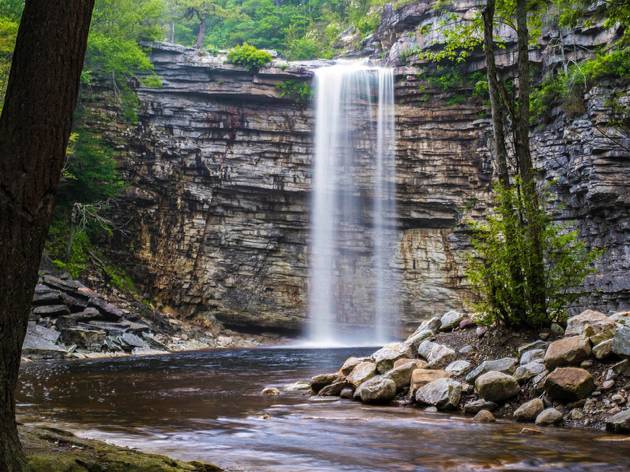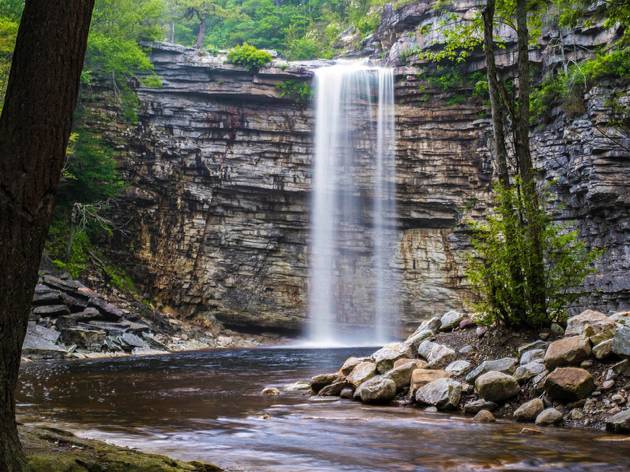 Photograph: Shutterstock
Where to go? Mohonk Mountain House
If you're saving your Stimulus Check for a special occasion, a night at this bucolic Hudson Valley hotel is money well spent. The former historic inn has entertained several U.S. presidents over the years and recently celebrated its 150th anniversary. In that amount of time, they've certainly perfected the lodging experience, even during Covid-19 times. Aside from the amenities like the revitalizing spa services and the relaxing horseback riding, the grounds also lead to scenic trails. Hike to the iconic Sky Top Tower and enjoy the view from the observation deck. For something more low-key, follow the trail of the Lily Pond filled with dragonflies and friendly amphibians.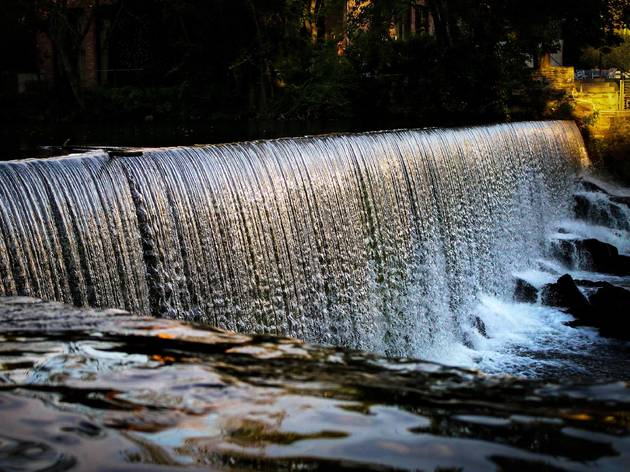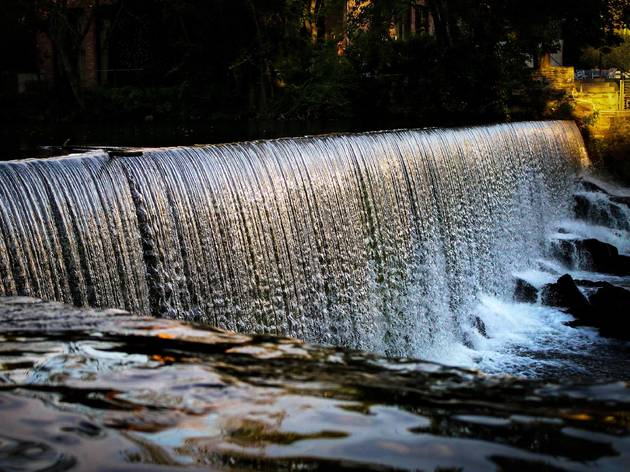 Photograph: Shutterstock
Where to go? Dia Beacon
Just 60 miles north of the city is the town of Beacon, a place where art lovers flock to the Dia for it's long-term contemporary art exhibitions and works from profound creatives of the 1960s and 1970s. (Think Andy Warhol, Gerhard Richter, Dan Flavin and many more.) After touring the museum, head to Main Street to peek inside the shops and grab a bite at spots like Dogwood, a bar serving American comfort food (we're talkin' jumbo stuffed tater tots and loaded french fries). There's also an intimate Middle Eastern restaurant, Ziatun, with outdoor seating and an oh-so-satisfying shawarma platter.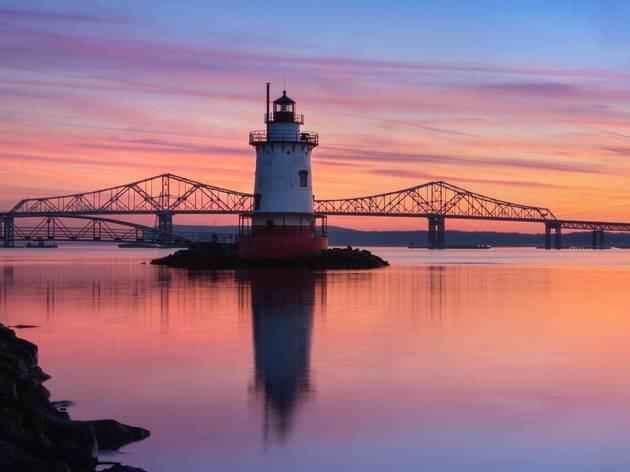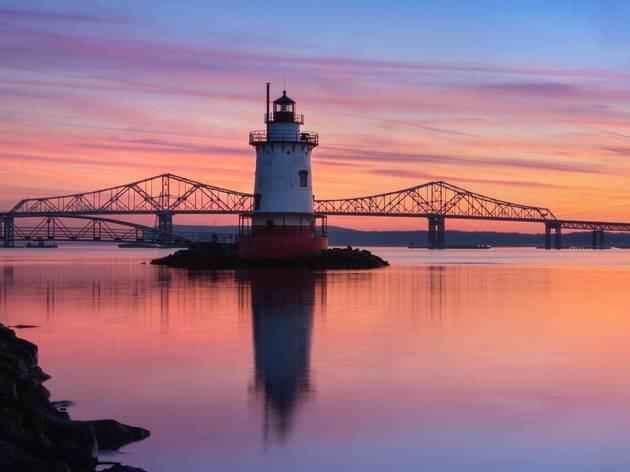 Photograph: Shutterstock
Where to go? Castle Hotel & Spa
A trip to this historic castle is like a fairytale and we aren't using the term loosely. It's an award-winning, Norman-inspired fortification with breathtaking views of the Hudson River and unforgettable sunsets. Couples who are looking to treat themselves should book a room and enjoy touring the tranquil grounds and woodlands. To wet your whistle, drive to Brotherhood, the oldest winery in America, to taste the brand's varietal vino from pinot noirs and chardonnays and more grape choices.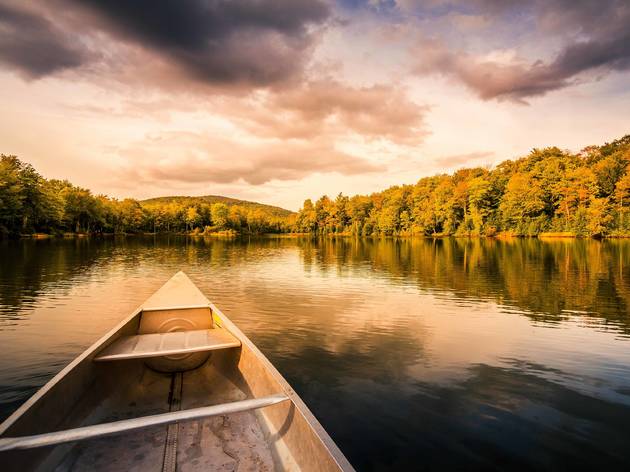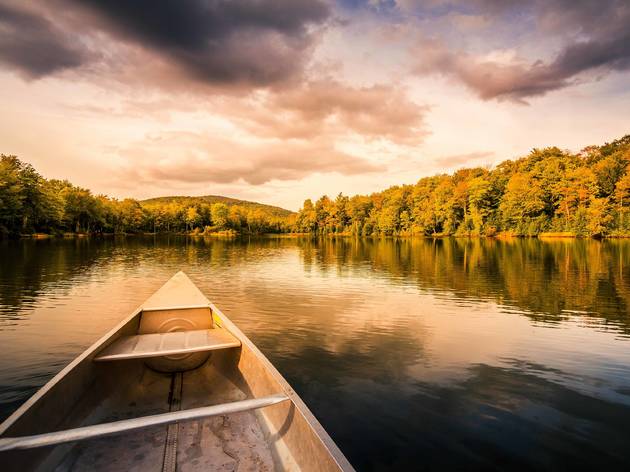 Photograph: Shutterstock
Where to go? Sunshine Colony (and others)!
There's no shortage of things to do in the Catskills which is why we've created a lightning round event schedule, so keep up! Start by wandering the tranquil trails at Crystal Lake Wild Forest; it's the kind of nature preserve Mary Oliver would write poems about. The spot is only a 15-minute drive from Buck Brook Alpacas, a family-owned farm that is jam-packed with cuteness. The pièce de résistance is grabbing a drink and a snack at Sunshine Colony, a nearby and vibrant communal bar with a cozy outdoor space and a curated natural wine and beer selection.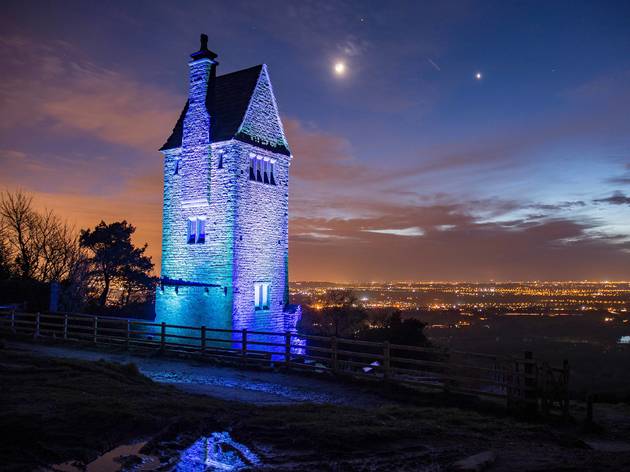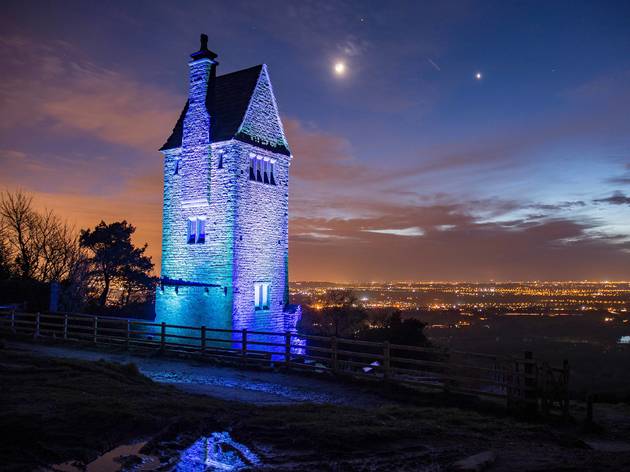 Photograph: Shutterstock
Where to go? The Armour-Stiner Octagon House
Try your best to forget 2020 by visiting a visually stunning, neo-Roman home from the 19th century. The remarkable, dome-shaped attraction was restored to its original 1872 appearance and features four acres of serene woodlands, plus panoramic views of the Hudson River. The house is currently open for one-hour guided tours ($29) if you want to take your Instagram feed to an Architectural Digest level. Bonus: It's only 18 miles away from the city, which makes for a pretty sweet and easy day trip.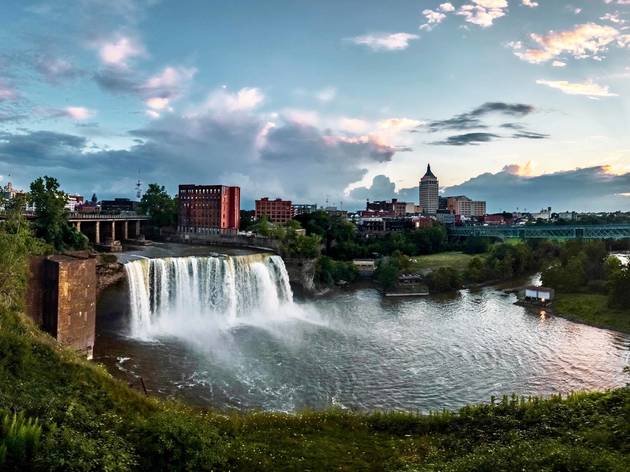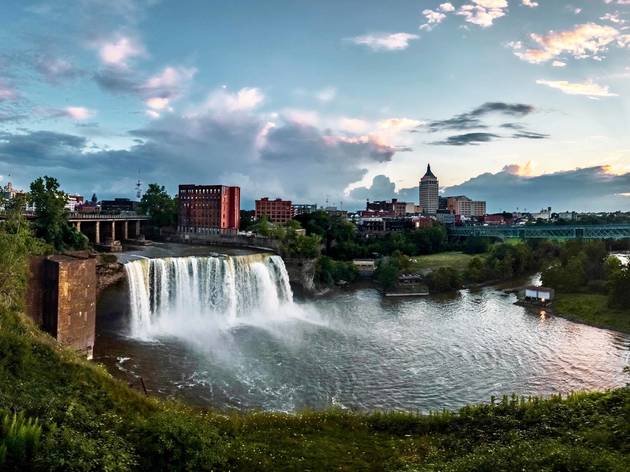 Photograph: Shutterstock
Where to go? Genesee Brewery
Welcome to the land of garbage plates and the first original Wegmans. That's right, we're talking about the utopia of grocery stores. It's absolutely in your best interest to grab a Danny's sub from Wegmans' cafe, but whether or not you can stomach a 14-inch sandwich depends on how many Genny Cream Ales and chicken wings you've consumed at one of the oldest operating breweries in the country. To make your visit a little more refined, visit the Memorial Art Gallery which is currently showing a Season of Warhol exhibit celebrating pop art icon Andy Warhol.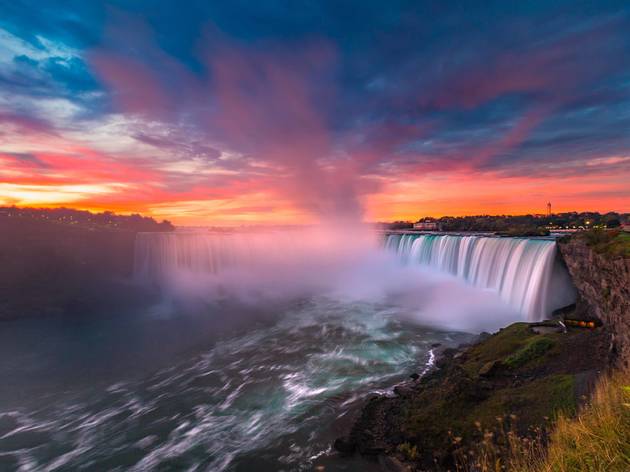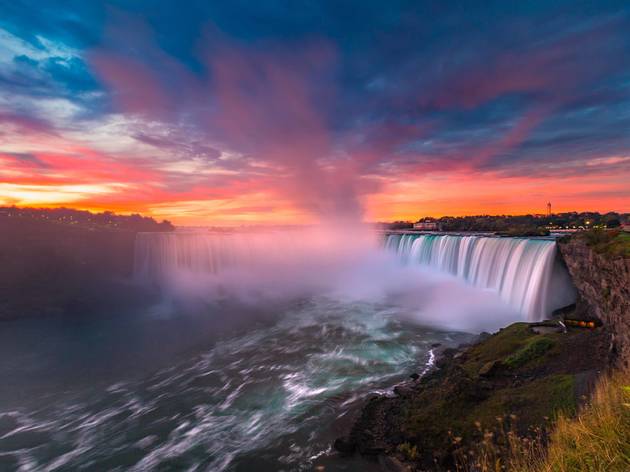 Photograph: Shutterstock
Where to go? Niagara Falls State Park
Niagara Falls may not be one of the seven wonders of the world, but it's certainly a natural wonder of New York, and it's free! Explore 400 acres of greenery, including several lookout points for optimum views of the steadily roaring falls without even feeling a drop. Although, you may want to B.Y.O. poncho just in case. Definitely climb to the Observation Tower which offers the only panoramic view of all three rapids, including the American Falls. Pro tip: visit at dusk when hundreds of LED lights are illuminated to create a misty aura of colors. Don't forget to wave to Canada before you head home!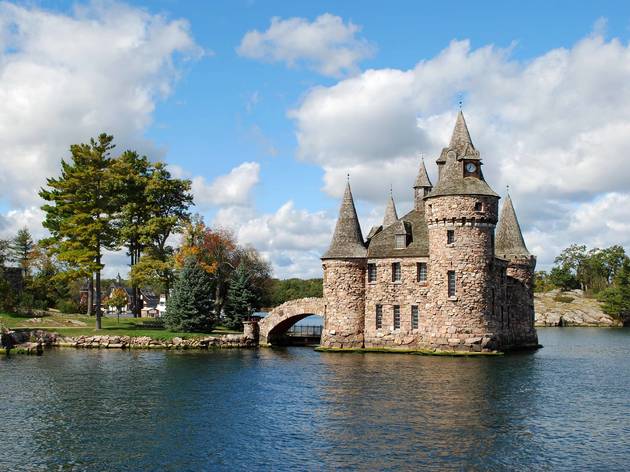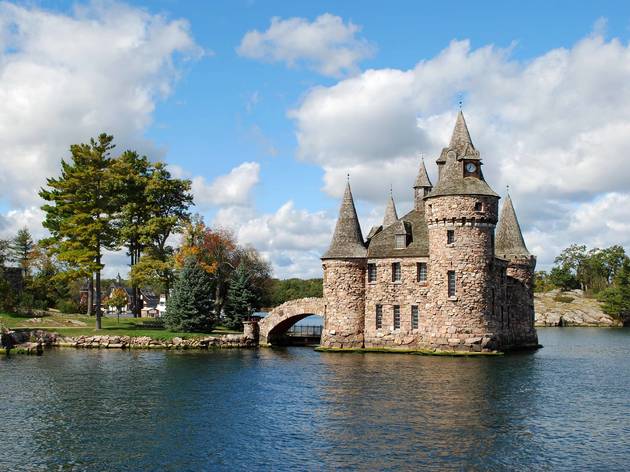 Photograph: Shutterstock
Where to go? Boldt Castle & Yacht House
Located on Heart Island along the St. Lawrence River stands the ever-majestic Boldt Castle which is available to tour via boat. But first, a quick history lesson: The fortress was owned by George C. Boldt who commissioned a crew of 300 workers to begin building this grandiose gift for his wife Louise. In 1904, Louise passed away suddenly and Boldt could no longer stomach the idea of building a castle without his true love. For nearly a century, the incomplete castle was ravaged by the wind, rain and snow, until The Thousand Island Bridge Authority purchased the property in 1977 and worked to restore it to its current glory. There's much more to discover about this breathtaking estate and its heartbreaking tale. But let's be honest, you're going for the photo opportunities, so we suggest posing in front of The Power House to make it look like you're living in a work by J.R.R. Tolkien.