The best eating and drinking day trips from NYC
Some places really are worth a two-hour trip for lunch—here's our pick of the best restaurants, wineries and cafes just outside of New York
New York City has some of the best restaurants and chefs in the world, but sometimes you just want to get out into the countryside and enjoy your food in relative tranquility. A two-hour drive might seem like a lot for lunch, but really, that's pretty much just the time you'd spend waiting in line for a cronut, so rent a car, hop on the LIRR or Metro-North, and get out of town for these delicious vineyards and eateries.
RECOMMENDED: All of the best day trips from NYC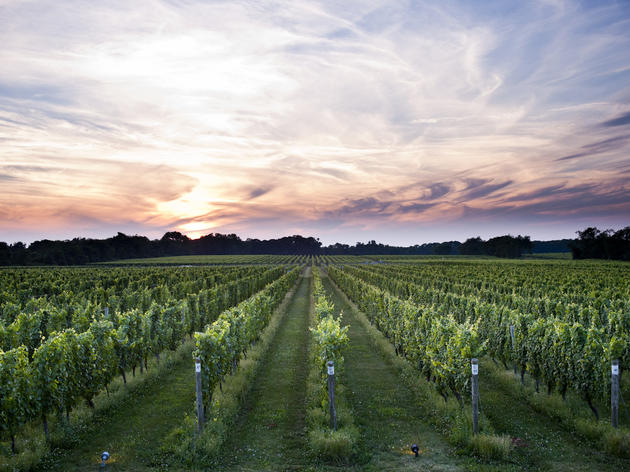 Photograph: W Studios NY
2 hours by car, 3 hours by train
Recently taken over by a Hollywood lawyer, this North Fork winery has long focused on sustainable farming and innovative practices. They began by launching an instantly acclaimed merlot, and have now expanded to 34 varietals that thrive in the silty Long Island soil. The cozy tasting room is in a renovated 1919 barn, but check the days in advance as the bucolic site often closes early for weddings and other events.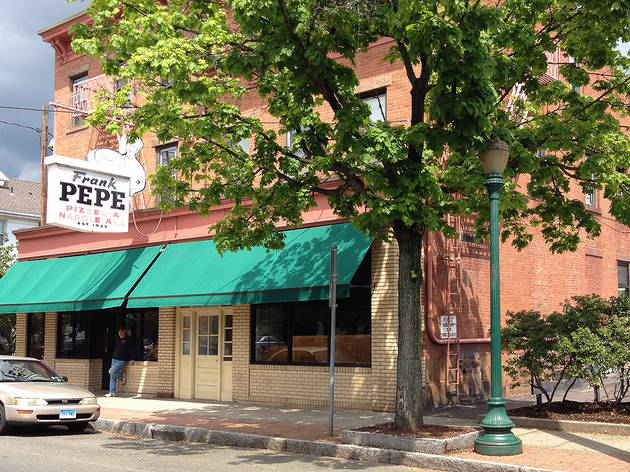 Photograph: Courtesy Creative Commons/Flickr/phoca2004
90 minutes by car, 2 hours and 40 minutes by train
Chicago and New York may top the cities for pizza recognition, but this pizza shop puts New Haven close behind. Enthusiastic 'za fans flock here for the wood-fired pies, especially the thin-crust house specialty, the White Clam pizza, which has been prepared in those same ovens at the original location since 1925.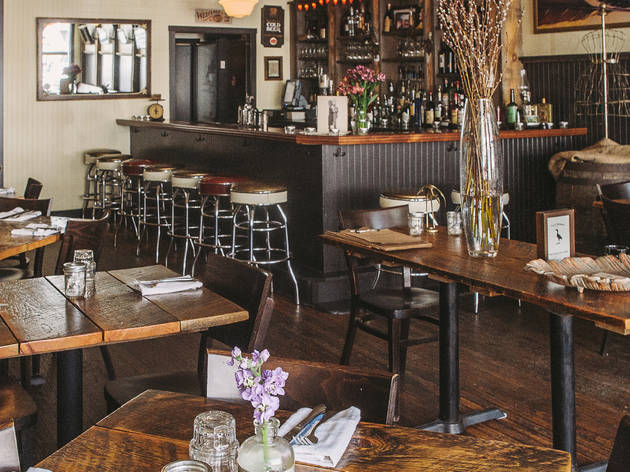 Photograph: Courtesy Couple of Dudes
2 hours and 15 minutes by car
Located on the shores of the Delaware River, diners at this comfort food restaurant can sip local brews and eat hearty foods from locally sourced vendors while overlooking the pleasant views of Pennsylvania just over the New York border. The husband-and-wife duo behind the tiny bistro have personal relationships with each of their farmers, ensuring the freshest products. The dinner menu is filled with familiar Southern-inflected dishes like pimento cheese and crackers ($10) and fried chicken and mashed potatoes ($21).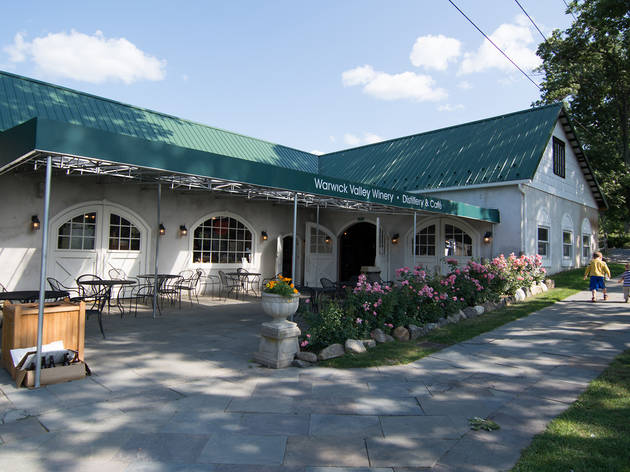 Photograph: Courtesy Warwick Valley Winery
1 hour and 20 minutes by car, 2 hours and 35 minutes by bus
Originally just a pick-your-own orchard, this family farm expanded its offerings to include homemade cider following a particularly bumper crop. These days, you can make a full-day event at the winery. After picking apples or pears, sip on draft ciders while listening to live music on the patio during the weekends. An on-site bakery offers breads and pizzas, and also fires up its ovens on weekends for seasonal nibbles to pair with the ciders.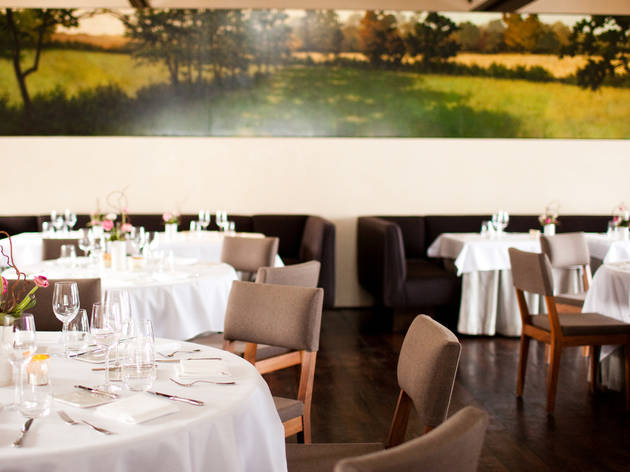 Photograph: Jonathan Young
40 minutes by car, 1 hour and 15 minutes by train
Reservations can be notoriously hard to get at this locavore's dream restaurant, but its $218 Grazing, Rooting, Pecking menu has rightfully earned Dan Barber's restaurant a place on the World's 50 Best Restaurants list. The Café & Grain Bar, also on the Stone Barns grounds, adheres to the same high standards in its pastries, coffees and snacks, and is perfect for a less pricey afternoon respite.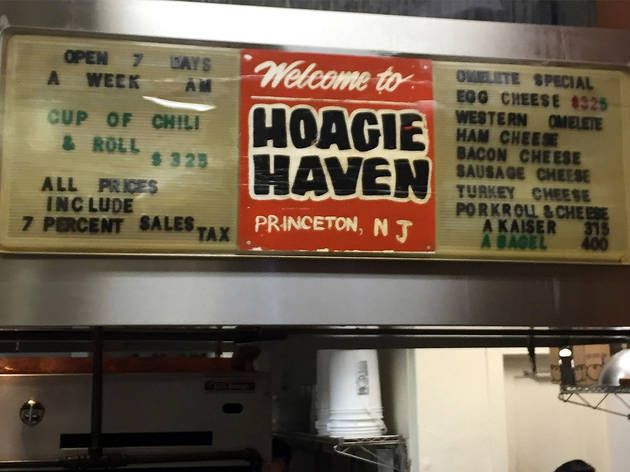 Photograph: Courtesy Creative Commons/Flickr/Wally Gobetz
1 hour and 20 minutes by car, 2 hours and 20 minutes by train
Its location just a block away from Princeton campus may have helped this carry-out sandwich shop when it opened in 1974, but the extra-large, greasy subs have kept the crowds returning—and not just after the bars close. Local bread is piled high with everything from mozzarella sticks (the Sanchez, $6 for half, $11 for whole) or a full breakfast on a cheesesteak (complete with hash browns and egg, the Body Bag, $6.75 for half, $12.50 for a whole). If they can fit it between two slices of bread, they'll try it.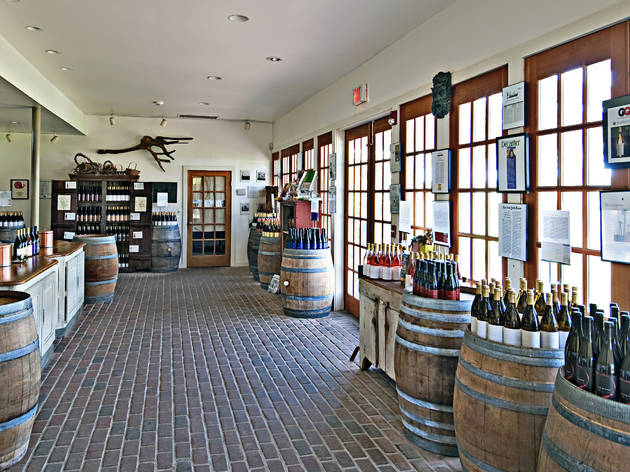 Photograph: Daniel Gonzalez
Channing Daughters Vineyard and Winery
2 hours and 5 minutes by car, 3 hours and 20 minutes by train
What began as a one-acre experimental planting in 1982 has grown into a six-vineyard institution of more than 26 acres, all dedicated to sustainable growing practices. Each vineyard is dedicated to a different varietal, from merlot to chardonnay of Italian and French provenance, and the tasting room offers six wines per day to sample for $10. This season, the yard has also focused on a wide selection of pinks—doing their part to prevent another Hamptons rosé shortage.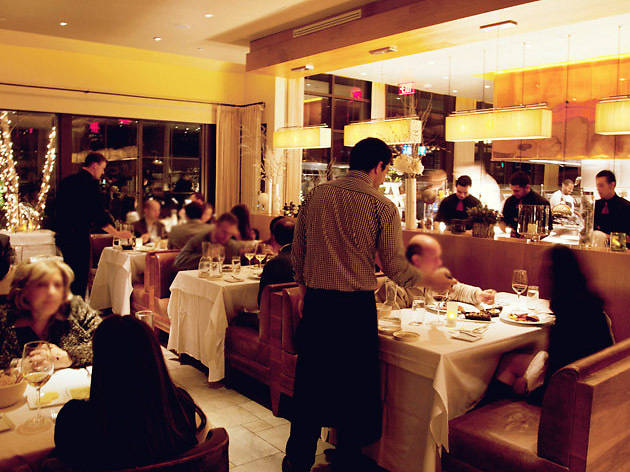 Photograph: Courtesy Ninety Acres
1 hour by car, 2 hours and 15 minutes by train
Leave your jeans at home, and gentlemen, be sure to iron your collared shirt. Set in a revitalized estate built in 1912 for the then King of Monaco, Ninety Acres Culinary Center serves up vegetables and livestock from the on-property farm in a refined setting, offering both prix-fixe and à la carte options in the dining room as well as the Bring Me Food option, the chef's menu served in the kitchen dining room. Either option is the perfect end to a day of exploring the 500-acre grounds.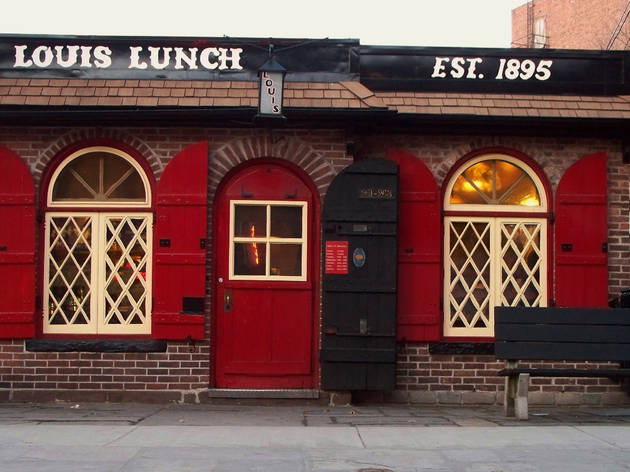 Photograph: Mike Franzman
1 hour and 30 minutes by car, 2 hours and 30 minutes by train
As the burger craze continues to sweep New York City, it might be time to return to where it all started. This burger joint has been slinging ground steak between toast since 1900 (although not in the same location—the original restaurant was moved to make room for a high-rise apartment building in the 1970s). Although the pared-down menu consists simply of the classic burgers ($6), potato salad ($4) and pie ($4), regulars order in rapid-fire shorthand, so bring someone to translate.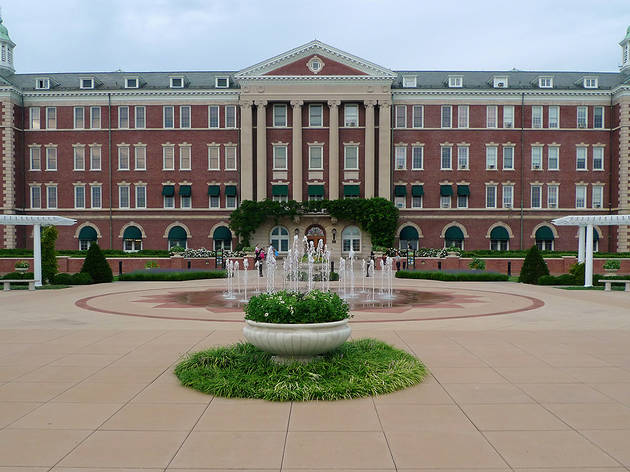 Photograph: Courtesy Creative Commons/Flickr/Patrick Donovan
Culinary Institute of America
1 hour and 40 minutes by car, 2 hours and 20 minutes by train
Find the city's next hot chef before anyone else can by sampling the delights crafted by CIA's chefs-in-training. The Hudson Valley institution has launched the career of many a kitchen superstar, including Anthony Bourdain, Kin Shop's Harold Dieterle, and Food Network's Cat Cora. Dine at four restaurants including the short-term pop-up, Pangea, or the American, Italian or French on-site experiences.