Heads up! We're working hard to be accurate – but these are unusual times, so please always check before heading out.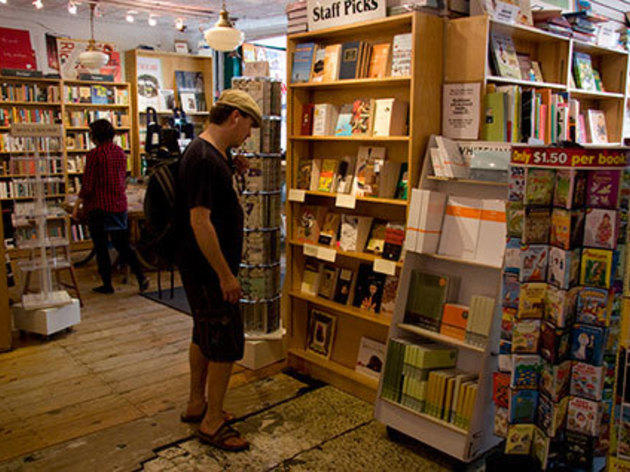 1/7
Book Court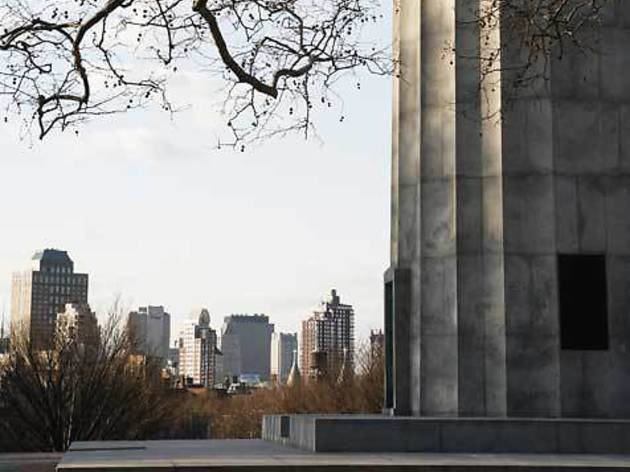 2/7
Fort Greene Park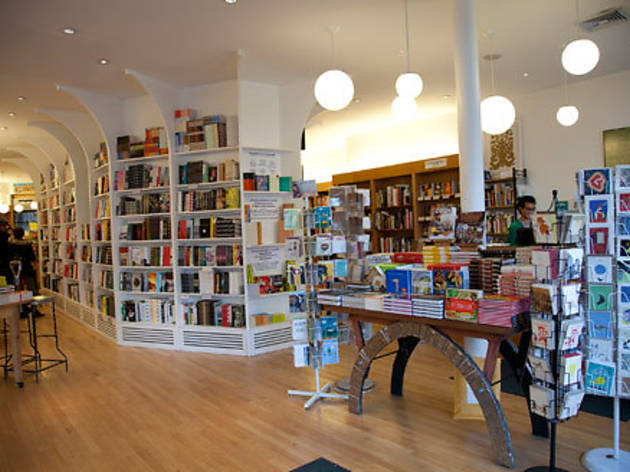 3/7
Photograph: Beth Levendis
Greenlight Bookstore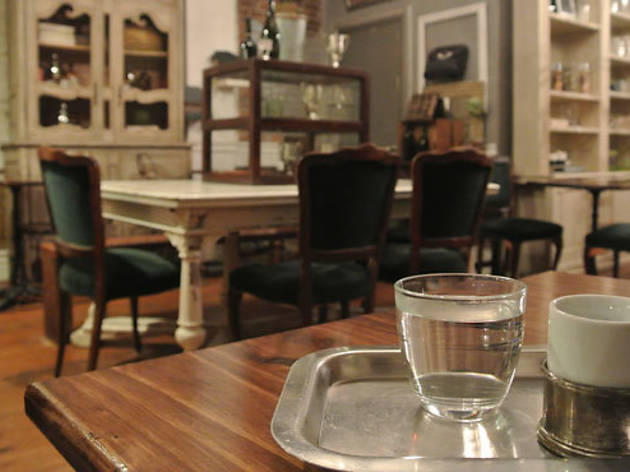 4/7
Urban Vintage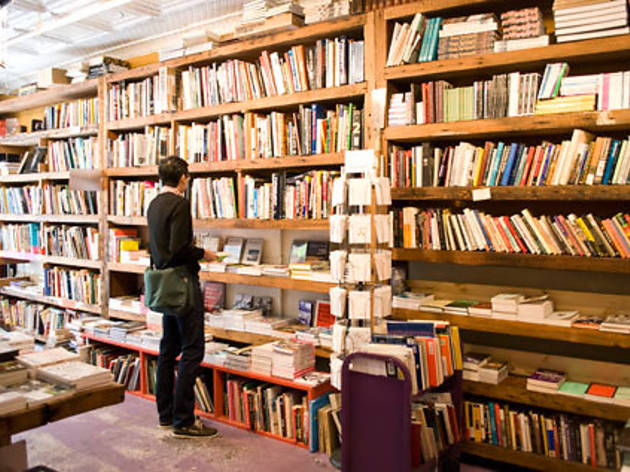 5/7
Spoonbill & Sugartown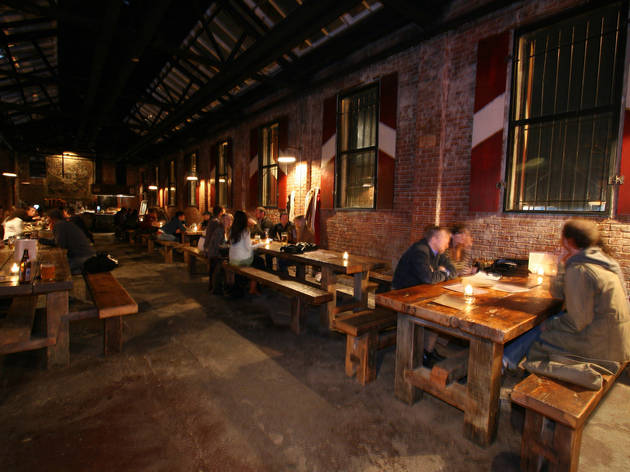 6/7
Photograph: Talia Simhi
Radegast Hall & Biergarten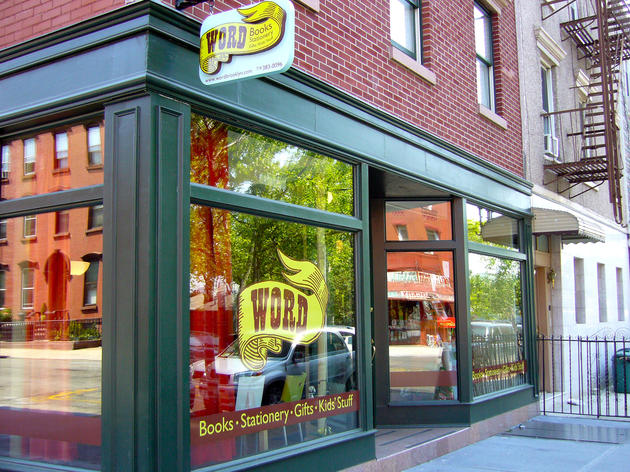 7/7
Photograph: Vincent Onorati
WORD
Brooklyn book shops and famous literary spots
True Brooklyn book lovers can follow the G train to uncover noteworthy destinations and independent proprietors.
Bibliophiles from all boroughs will discover something new on this Brooklyn book trek. From cozy independent book stores to literary places to have a drink, Kings County bursts with essential spots for New York word nerds to explore. By the end of the day, your head will be full of newfound knowledge and your arms will be full of prose; we can't think of a finer fate.

RECOMMENDED: New York guide: 11 themed itineraries
With their stately brownstones and Old World vibe, it isn't surprising that Cobble Hill and Boerum Hill are popular with literary types. Novelist Jonathan Lethem grew up nearby, and Dean Street was the setting for his semiautobiographical tome, The Fortress of Solitude. Today, British expat Martin Amis (London Fields, Money) calls the 'hood home. Pay a visit to 40 Verandah Place (between Clinton and Henry Sts) across from Cobble Hill Park, where Thomas Wolfe was living when he penned his classic 1935 short story, "Only the Dead Know Brooklyn."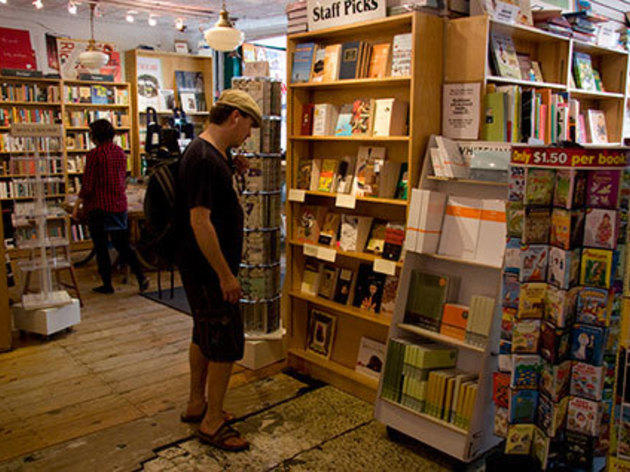 Duck into BookCourt, a family-owned bookstore that has called Court Street home for more than three decades and has tripled its space since it opened in 1981. Here, you'll find a wide variety of titles from local authors, plus an expansive kids' section. The spot also hosts readings on a regular basis by fiction and nonfiction writers from Kings County and beyond.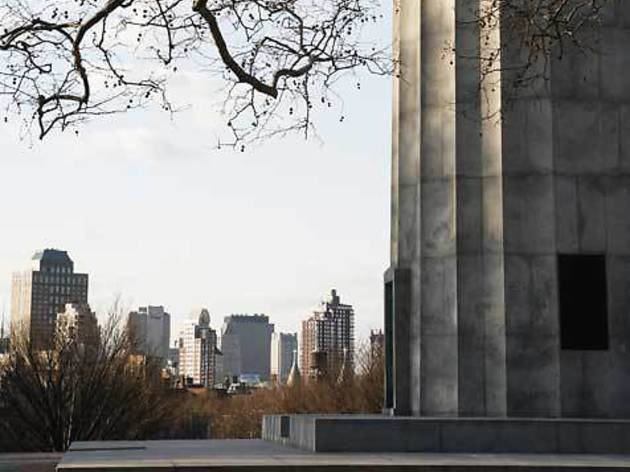 When he was editor of the Brooklyn Daily Eagle, Walt Whitman advocated for the establishment of a public green space for his beloved but rapidly industrializing hometown. His op-eding paid off in 1847, when Frederick Law Olmsted and Calvert Vaux (who would later design Central and Prospect Parks) laid out what is today known as Fort Greene Park. Take a stroll through the leaves of grass up to the Prison Ship Martyrs' Monument, a 149-foot-tall Doric column erected for the American Revolutionary War detainees that Whitman wrote about in "The Wallabout Martyrs."
Fort Greene was also once home to novelist Richard Wright and poet Marianne Moore, and the nabe is still a literature hub today. For proof, look no further than Greenlight Bookstore, which opened in 2009 thanks to a groundswell of support from the surrounding community. You'll find a wealth of New York— and Brooklyn-centric tomes here in addition to a well-curated general selection. Take a peek at the events calendar; readings by ascendant authors like Karen Russell and Jonathan Lethem occur near daily.
If you're still feeling the pull of Whitman, soak up the vibes outside 99 Ryerson Street (between Myrtle and Park Aves), the address where the poet lived while penning his populist masterpiece, Leaves of Grass. Walk past 160 Hall Street (between Myrtle and Willoughby Aves), where singer-songwriter Patti Smith and photographer Robert Mapplethorpe shared a bare-bones apartment in the late '60s (as evoked by Smith in her memoir, Just Kids). Finally, you'll end up in front of 17 Clifton Place (between Grand Ave and St. James Pl), where a young Truman Capote moved to get away from the Manhattan bustle: "I have changed addresses, have moved to a little lost mews in darkest Brooklyn," the author wrote in a 1946 letter, two years before he published his first novel.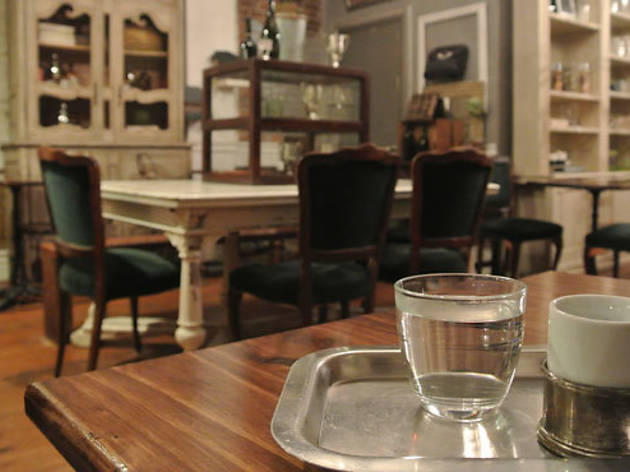 After your walk through Clinton Hill, stop for a caffeine infusion and a snack at Urban Vintage (718-783-6045, urbanvintageny.com). With its squashy chairs and eclectic decor, this café-coffeeshop has the feel of the apartment of someone's cool aunt. It also doubles as a small boutique, selling jewelry, gifts, quirky vintage items and homemade goods. It's the perfect place to settle down and read one of the many books you've undoubtedly bought by this point in your day—or to pull out a notebook and start scribbling one of your own. On your way out, tip your hat toward Classon Avenue, where Frank McCourt (Angela's Ashes) and his brother Malachy (A Monk Swimming) passed their early childhood in the 1930s.
Henry Miller's family moved to 662 Driggs Avenue (between Fillmore Pl and Metropolitan Ave) in 1892, riding a wave of fellow German immigrants that had begun to relocate from Manhattan. The iconoclastic writer recalled his youth in the then-working-class neighborhood in books like Black Spring and Tropic of Capricorn ("It was the most enchanting street I have ever seen in all my life," he wrote). The house still stands today, flanked on either side by disused lots.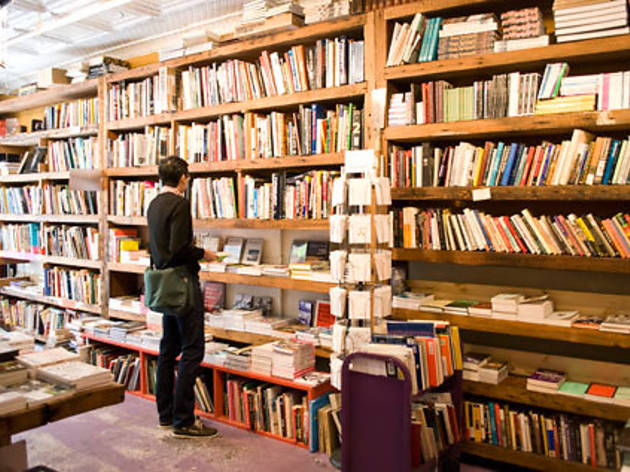 Time-travel forward to the Williamsburg of today at Spoonbill & Sugartown, an independently owned book shop that reached either the zenith or the nadir of its cool, depending on who you talk to, when it was used as a location in an episode of HBO's Girls. Whatever your feelings about Lena Dunham, there's no denying the appeal of this spot, at the Mini Mall since 1999, which offers a mix of new, used and rare volumes. It's also a great place to find art, architecture and design tomes, in addition to fiction, music writing and more, plus occasional events.
Famished? Grab your stack o' lit and head to Radegast Hall & Biergarten, a vast Austro-Hungarian tavern that serves up the kind of sausages and suds that the Miller family might have downed more than a century ago. Try a bratwurst ($7.75) fresh off the grill, paired with a liter of Radeberger Zwickel ($13). Before you get back on the train, walk an extra block from the subway to Lorimer Street, where the fictional Nolan family's tenement was situated in Betty Smith's iconic coming-of-age novel, A Tree Grows in Brooklyn.
The last stop on your ride takes you to Greenpoint, the birthplace of Goodnight Moon author Margaret Wise Brown. WORD is the last literary outpost before the G crosses over into Queens. But it's a hell of an end of the line: Within the 1,000-square-foot space, opened in 2007, you'll find a lovingly selected assortment of fiction, food books, graphic novels and youth reads. This is the place to go if you're jonesing for a recommendation: The whole store is basically a staff-picks wall, the shelves dotted with cards upon which the clerks have written up their favorite titles. WORD also hosts author readings and monthly book groups in the basement.