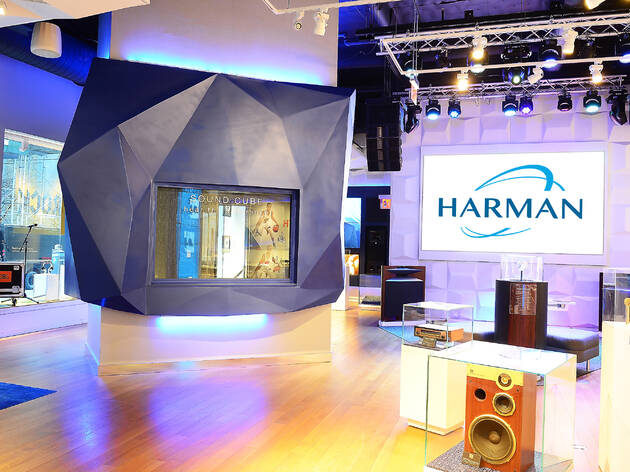 We found a gift for everyone on our list at the HARMAN Store
New York City is in full-on holiday mode—the enormous trees, winter beer gardens, ice skating!—but all you can think about is all the presents you have to buy.
Sure, shopping is part of the holiday fun, but there's something to be said about knocking out your list early so you can enjoy all the seasonal fun the city has to offer.
In that vein, we sent NYC DJ Quiana Parks to musical wonderland the HARMAN Store at 54th and Madison streets to see if she could tackle her holiday shopping in one punch—and she did!
She spent a single afternoon in the brightly lit, interactive showroom, getting tips from the staff and testing out a bunch of top-tier audio equipment from brands like JBL, Harman Kardon, AKG, Revel, Mark Levinson and Arcam. She fell in love with a pair of glowing speakers, rocked some headphones and speakers, and jammed in the listening lounge, which, appropriately enough, is festooned with twinkling lights for the season.
We caught her shopping spree on video, which you can check out here along with a list of must-buy items from the store. Here are the five products we loved, perfect for friends and family (and you, if you're in a treating mood).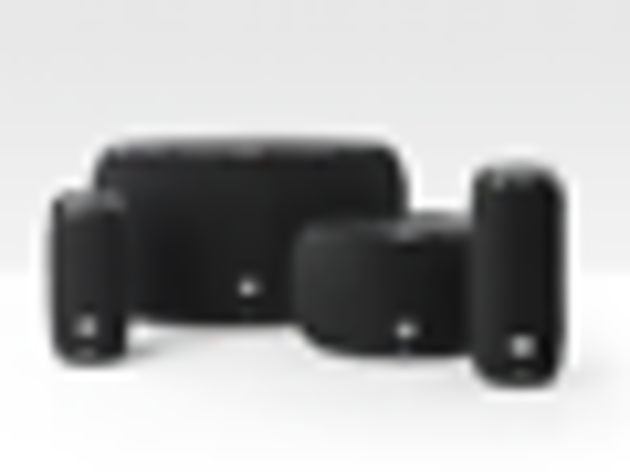 These sleek, voice-activated speakers from JBL come equipped with the Google Assistant and Chromecast, so your loved one can play their favorite music, listen to a podcast and make last-minute dinner reservations—all with the simple voice command, "Hey Google". The four speakers in the series offer first-rate sound quality, but we're especially gaga over the Link 10 and 20, which are waterproof and perfect for that buddy on your list who loves blaring tunes while they're in the shower.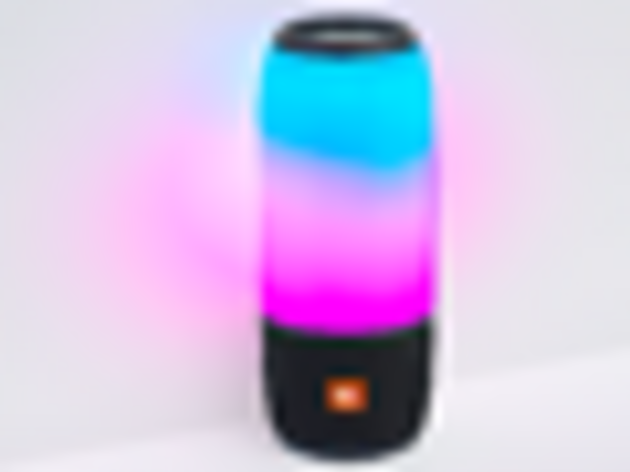 This may have been Quiana's favorite find all day. It checks so many boxes. The speaker satisfies sound snobs, with its room-filling, 360-degree sound. Plus, creative types will dig the chance to create customizable light shows that change colors to the beat of the music. Think of it as a 21st-century lava lamp—but so much more useful.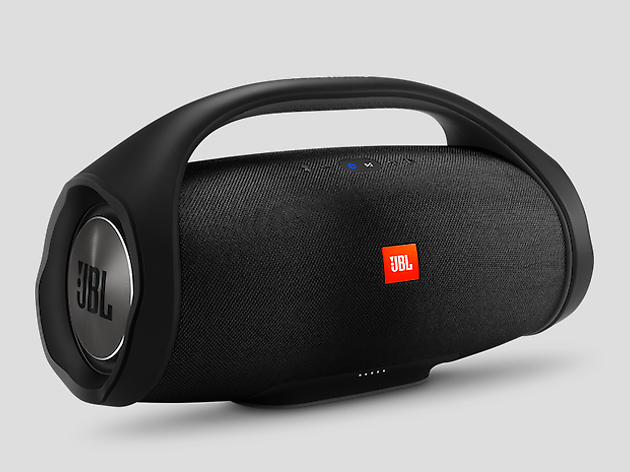 The 1980s meets the 2010s in this high-tech boombox with massive sound and even bigger street cred. The powerful battery can last a full 24 hours playtime even with charging other devices at the same time. It comes in three colors—black, forest green and camouflage—and is compact enough to fit comfortably on the shoulder of your too-cool-for-school friend, because you know they roll like that.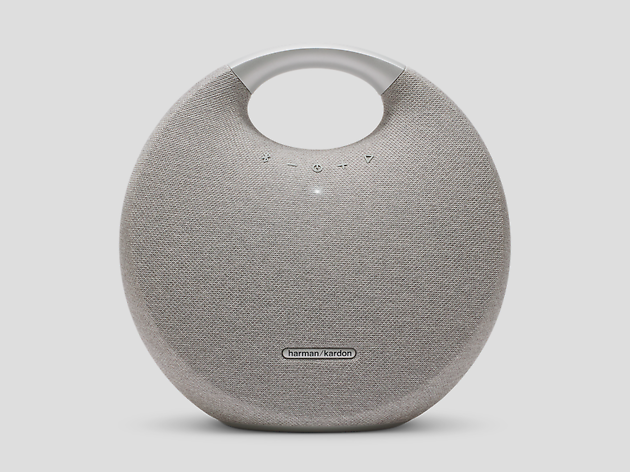 Harman Kardon Onyx Studio 5
The design lovers in your life will love this wireless dual-sound speaker that sounds just as amazing as it'll look decorating their apartment. The sexy circular design is complemented with a fabric cover and slick aluminum handle for easy portability. You can get it in black or grey, but why not choose the bolder blue version with its trendy rose gold-colored handle? Life is too short to play it safe.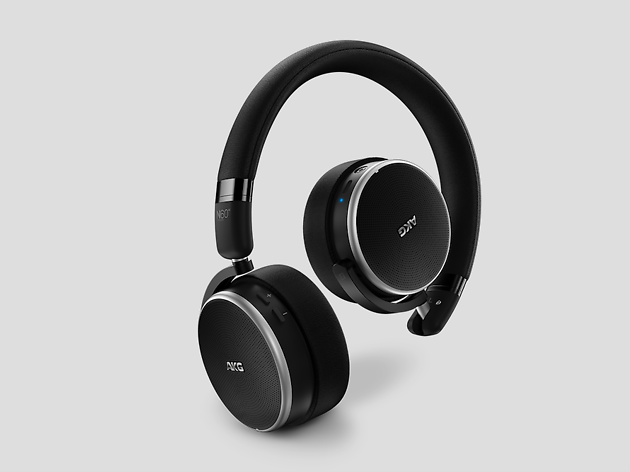 Car horns, drills and jet engines, be damned. These noise-canceling wonders from AKG nix all the sounds, so you can listen to music or podcasts blissfully free from daily racket. A 3D-Axis folding mechanism makes them break down easily so you can toss them in your bag, and the high-power battery keeps them playing for a whopping 30 hours straight.