Heads up! We're working hard to be accurate – but these are unusual times, so please always check before heading out.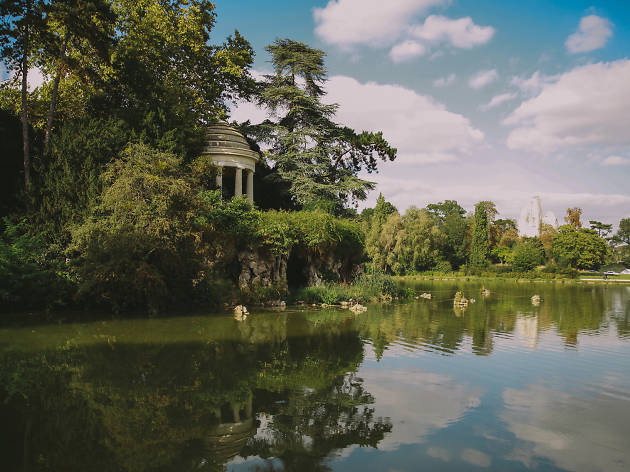 14 excellent things to do in Paris this September
There's no reason to be glum at 'la rentrée' - September spells new.
Parisians, who abandon their city en masse during its long hot August, have always had a special relationship with September's la rentrée. In theory, it's the 'back to school' season of pressed uniforms and new pencils, but it also represents a wider reinvigoration of intellectual and artistic life – leaves might be falling, but the city blooms into a fantastic array of cultural events that continues for months.
14 excellent things to welcome in September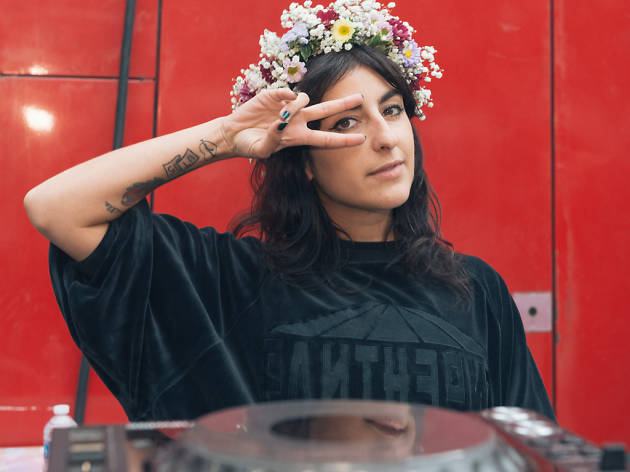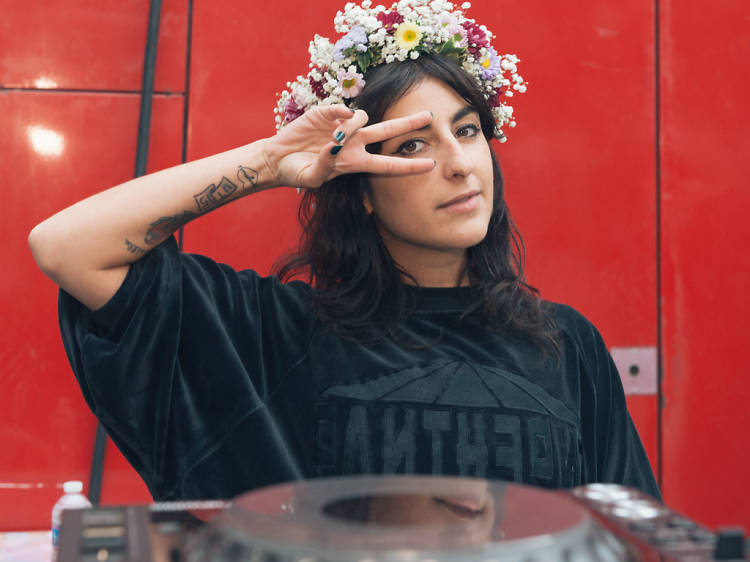 School beckons and the holiday period is coming to a close, but 'vegan pop festival' Smmmile à la Villette, from September 15-17, is here to rescue us from those back-to-work blues. Its description might seem off-putting, maybe even intimidating. But there'll be no outraged anti-meat stands, instead, the festival aims to promote vegan food through conventions, film showings, cooking workshops and food trucks. Musically, there's something for everyone: fun pop band Requin Chagrin, Icelandic electro-pop group FM Belfast, London-based DJ Throwing Shade, Piano player Bachar Mar-Khalife, DJ Moscoman and many more.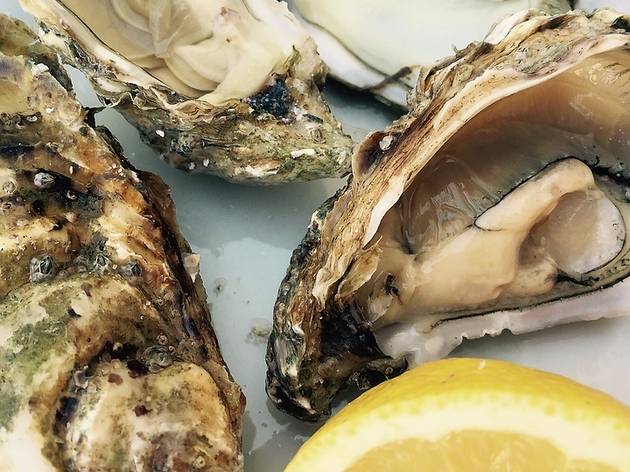 Oysters are available all year round, but the best time to slurp these salty beauties in Paris is between November and April. To make the season accesible for everyone, six places are doing €1 oysters during happy hours. Take note: they're great for your health – and even better for your hangover. So get ready for to shuck, people. Or if you prefer your seafood Japanese-style, check out our list of the best sushi restaurants in the capital.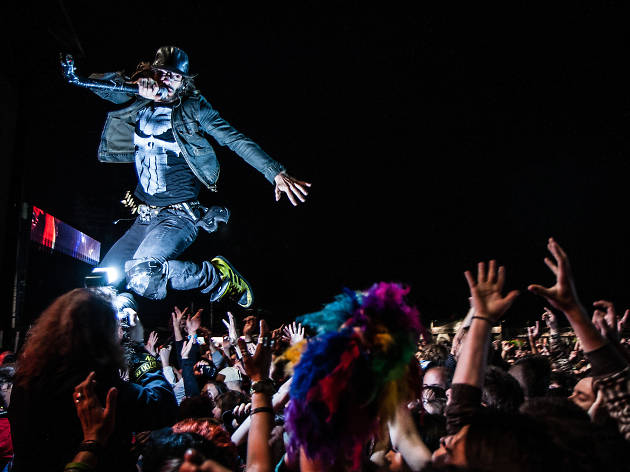 Super cheap (a three day pass is €35) and enormously popular, (over 600,000 people expected) Fête de l'Humanité is a longstanding musical and cultural event in Paris. 2017 fixtures at the festival include literary, philosophical and political debates, calls to action and solidarity movements, sporting events, theatre, art exhibitions and of course, music. This year the line-up includes Iggy Pop, Renaud, L'age d'or du rap francais, TRUST, Un Air, Deux Familles : Les Ogres de Barback & Les Hurlements d'Léo Gavin James, Camille Berthollet & Julie Berthollet and many more.
Set up by the 'Marais Culture+' collective, this large-scale community art project aims to celebrate of Paris's most historic neighbourhoods through the prism of its vast, wide-ranging cultural heritage. These free events – which encompass a hodgepodge mix of things like masked balls, operas, street performances, film showings, book readings and hands-on art workshops – will allow a diverse public, young and old, to venture inside around 20 or so historic attractions in the Marais. And all at no cost.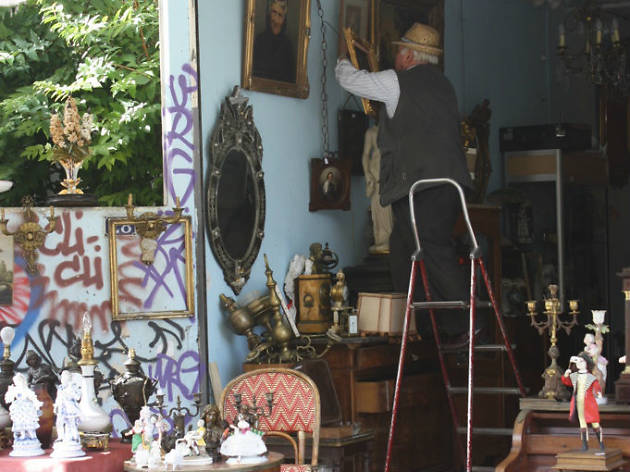 Covering seven hectares, 3,000 traders and up to 180,000 visitors each weekend, the Marché aux Puces de St-Ouen is generally thought to be the biggest flea market in the world. Where better to roll up your sleeves and find a bargin? Once you get under its skin, the Puces still offers an intoxicating blend of the sublime and the ridiculous. Repeat visits pay off and the more you banter with the sellers (preferably in French) the more bargains will reveal themselves, especially in the couple of streets that still sell unrestored objects.
Mark a star in your diaries for every first Sunday of the month in Paris – since 2000, the city's national museums (with the exception of the Grand Palais, but including such behemoths as the Louvre and the Orsay and offbeat treasures like the Musée Albert Kahn) have opened their doors to the public for absolutely no charge. As you can imagine, the intiative has been enormously popular, and it's wise to start queueing early. All the museums below participate in the free opening scheme, so you can plan endless hours of cultural viewing without spending a single euro.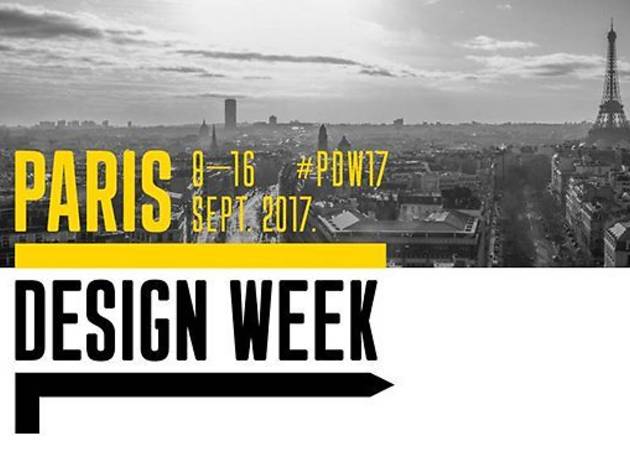 Organised across Paris and comprising over 180 venues, including some of the city's premier exhibition spaces (art galleries, museums and cultural institutes, like La Maison Rouge, 104 and the Musée de la Chasse et de la Nature) as well as concept stores and even hotels and restaurants, the week-long design 'itinerary' is free of charge, inviting the public to discover the year's newest collections and prototypes. Taking a broad-based view of design, the show features everything from furniture and home décor to fashion, art and even gastronomy.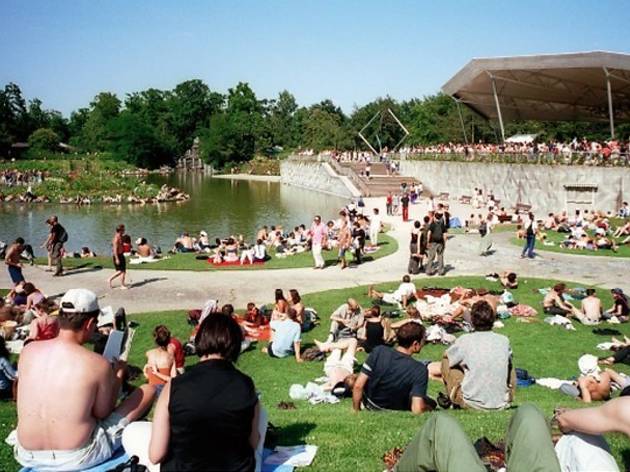 On until mid-September, Classique au Vert returns to Paris this summer with another brilliant series of free open air concerts. Featuring classical music in many different guises, this year the series offers an awesomely diverse programme, ranging from the Orchestre de chambre de Toulouse to Geneva Camerata. Inspired by all the fantastic live music and want to get involved yourself? There will also be 14 concerts on the 'amateur' stage, as well as meet-and-greets with the artists, and even singing workshops where everyone can get stuck in and make friends with fellow music fans.
On September 22-24, Paris welcomes a programme of events that bring together food professionals and the general public – from cooking demonstrations and recipe competitions to special lower-priced tasting menus in top restaurants. Keep an eye, in particular, on the city's various cultural centres – many organise one-off events that celebrate the culinary traditions of their respective countries. You can browse the programme, which is constantly being updated, here (events in Paris are helpfully listed according to arrondissement).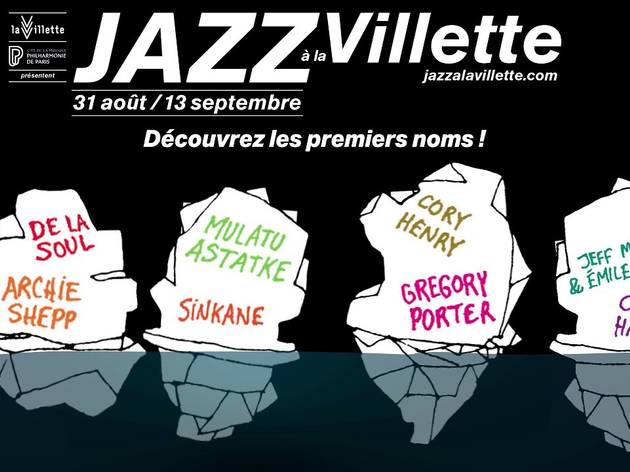 Jazz à la Villette festival is one of the most hotly anticipated events of the back-to-school season for musically-minded Parisians. Every concert is unique, a meeting between different artists: jazz, funk, hip-hop, blues and world. It's brilliantly orchestrated 21st-century jazz, mixed with rhythms and instruments from around the world.The programme for this year's edition at Parc de la Villette features the usual blend of established masters and up-and-coming talent, boppers and fusion artists, swing bands and free jazz quartets, Western and Eastern tradition.
11. Remember what it's like to be truly terrified at 'It'
Have clowns always freaked you out? This new film will certainly give you reason to have the shivers. Argentinian director Muschietti returns to the strange town of Derry for a new adaptation of the famous and terrifying Stephen King book, which tells the story of a murderous clown. And from the look of the first few trailers, it is scarier than you could have ever imagined.
Out 20 September 2017.