Heads up! We're working hard to be accurate – but these are unusual times, so please always check before heading out.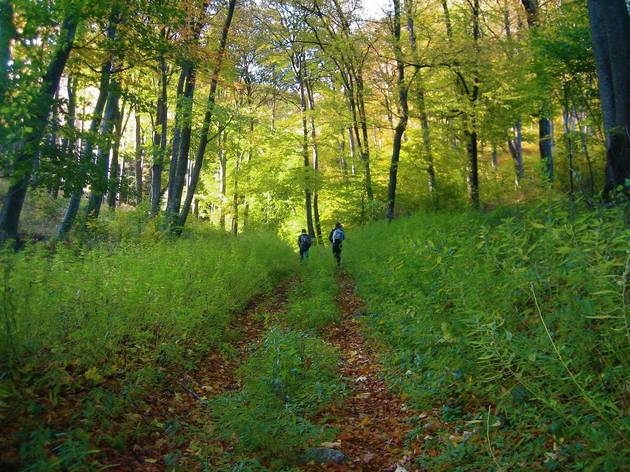 A walk in the woods
Whether you're on wheels, with friends or alone, we have you covered with our range of green itineraries in the suburbs
The city's getting to you. The exhaust fumes of passing Citroëns fill your nostrils, the rumble of traffic beats on your eardrums, and the last time you saw green was on the map of the M12 line. Paris, for all its charms, has a way of hemming you in and bringing out your latent claustrophobia. Luckily, there's relief to be had on the other side of the périph'; with this in mind, we set out to uncover the best green paths – for pedestrians, cyclists and skaters alike – in the banlieue. So read on, pack a lunchbox and set off into the wild green yonder.
More outdoor activities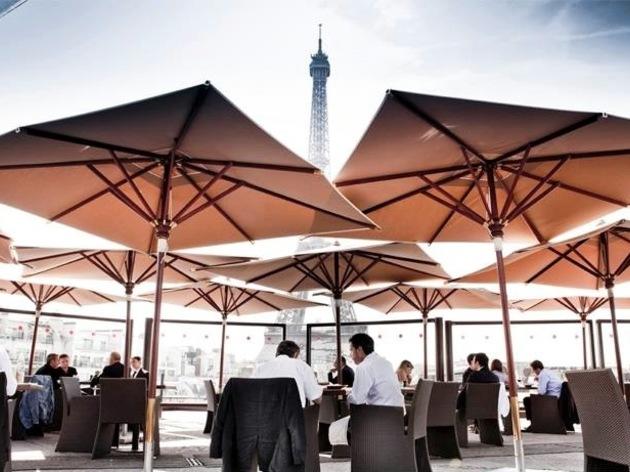 Le Zyriab by Noura A beautiful terrace on the roof of the Institut du Monde Arabe, which is remarkably quiet outside of lunch and dinner times. Le Zyriab by Noura isn't just a high class Lebanese restaurant, it's also a daytime café open to all. Elegant outdoor tables topped with parasols offer a sublime view over the Seine and the Ile Saint-Louis, with the Notre-Dame cathedral in the background. The staff are very friendly, happy to let you spend an afternoon reading on the cushion-strewn banquettes. Drinks aren't cheap, and given the price of a Perrier of a coffee (excessive at €6), splash out on something more interesting... La Bellevilloise The Bellevilloise is the latest incarnation of a building that once housed the capital's very first workers' co-operative. Now it competently multitasks as a bar, restaurant, club and exhibition space, hosting regular film and music festivals on the top level (where there's a fake lawn with deckchairs and a massage area). Enjoy brunch in the Halle aux Oliviers or decent views of the quartier from the charming terrace; downstairs the club-cum-concert venue has launched some of Paris's most exciting new bands, and on '80s nights you can hardly move for the thirtysomethings living it up like they were 20 again... Café Beaubourg Just in front of the Pompidou Centre, the very pretty Café Beaubourg makes the most of its lovely terrace on the corner in this animated pedestrian area. The clientele is a mix of bright young things and tourists w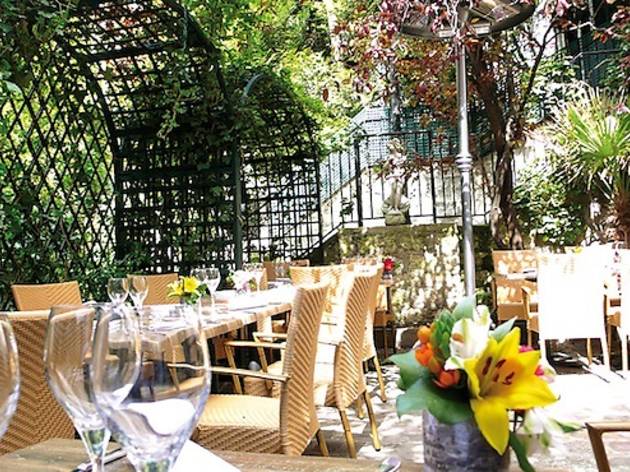 L'Entrepôt Off the beaten tourist track, this multidisciplinary arts centre and cinema is known for its leftfield documentaries, shorts, gay repertoire and productions from developing nations. Regular debates, poetry nights and concerts complete the programme. There's also a restaurant with a coveted garden terrace. Sit here in the summer and you feel blissfully cut off from the rest of Paris... L'Estaminet Bobo, yes, but still lovely. Insulated from the honking horns of the city, this place is a true oasis in central Paris. This small, organic canteen is warm and welcoming, a tavern for weary urban travellers in the heart of the Enfants Rouges market. Though somewhat difficult to find, it is far from secret – especially in summer when the colourful chairs come out to allow customers to enjoy the aromas of the market. Brunch is served on Saturdays and Sundays, and the 'traditional' menu (€20) is hearty and original. In addition to hot drinks and organic apple juice, take your pick from scrambled eggs, salad, assorted cheeses and cold cuts... Astier You just have to look at the regulars' crimson faces to know you're onto a good thing at Astier. Red-and-white chequered tablecloths and rustic wooden panelling make up the retro setting for chef Christophe Kestler vintage revivals like smoked herrings with warm potato salad, grilled Charolais beef in anchovy butter, and scrumptious vanilla cream (think crème brûlée without the brûlée). The excellent value prix-fixe menu includes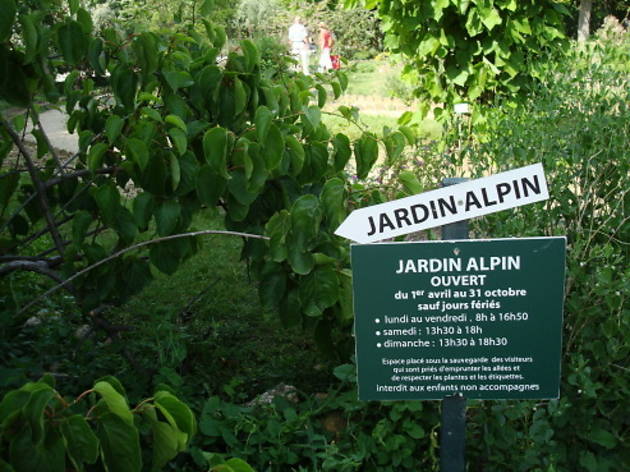 Secret parks in Paris Jardin Naturel Directly adjoining the Père-Lachaise, the Jardin Naturel shares the cemetery's tranquil ambience, with none of the morbidity. It's sizeable for a Parisian neighbourhood park, and its marriage of playground and concealed location ensures that your company will consist mostly of local families and the occasional dog-walker. It also boasts an especially rich biodiversity for the city, with a focus on the wild flora of Île-de-France; but even if you can't tell your apiaceae from your apocynaceae, the peaceful, secluded setting is enough reason to come and plonk yourself on a bench for an hour or three. Just across the Rue Lesseps is the park's extension, the Jardin Lesseps... Jardin Alpin Nestling at the heart of the left bank's Jardin des Plantes is this lush tribute to mountain flora. Around two thousand different species are arranged according to continent of provenance, surviving thanks to the microclimate created by the surrounding trees and the shallow valley in which the garden is situated. This also ensures that it remains somewhat hidden, overlooked by the families and joggers who populate the neighbouring gardens. The Jardin Alpin isn't big – you can cover it in five minutes – but it compensates with its atmosphere of dense verdant calm. One to head to with a book and a long afternoon ahead of you. Albert Kahn Musée & Jardins The spectacular, ten-acre jardin alone makes a visit to the Albert Kahn Musée & Jardins in Boulogne-Billancou