Heads up! We're working hard to be accurate – but these are unusual times, so please always check before heading out.
50 things to see in Penang
There's so much to see around Penang that it can get a bit staggering. Lucky for you, Sehra Yeap Zimbulis has put together a list of things to see around the island that'll give you a great sense of its heritage, culture, nature and straight-up fun
Historical sites
The oldest Christian cemetery in Penang, with graves dating from the late 1700s. This is also the final resting place of Penang's founder, Captain Francis Light, who died in 1794. This peaceful space on Jalan Sultan Ahmad Shah bears silent testament to the privations of life for colonialists in the malaria-ridden early days of settlement – many of those buried here were very young.
Named for Charles Cornwallis, the Governor-General of Bengal, this fort on Jalan Tun Syed Sheh Barakbah was built in the late 1700s to protect Penang Island from pirates. The Sri Rambai cannon, placed here by British troops in 1871, still points defiantly out to sea, but the fort has never been used in any battle.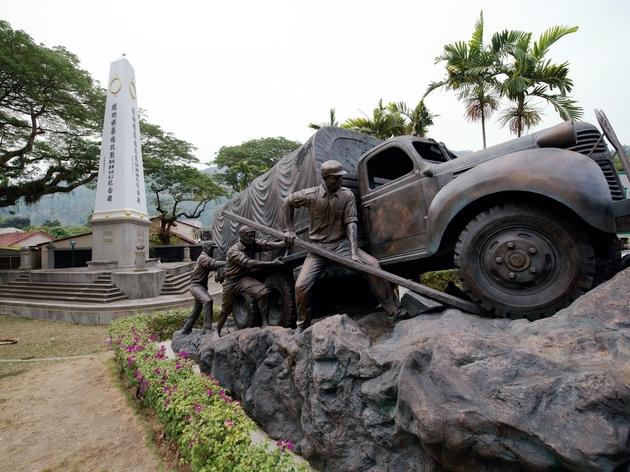 In a small park at the Air Itam roundabout, a tall white obelisk stands as a memorial to the Chinese victims of the Japanese occupation of Penang during World War Two. The remains of about 800 of these victims, mostly unidentified, were cremated and buried beneath this monument.
Clan houses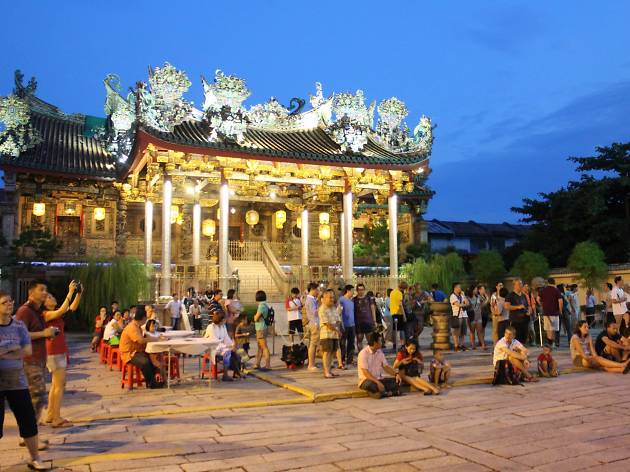 Early Chinese immigrants to Penang lived within an enclave shared with relatives. One of the largest and most magnificent clan houses in Southeast Asia, the Khoo Kongsi on Medan Cannon gives visitors a glimpse into the lives of these early immigrants.
This beautiful clan house of the Cheah family on Armenian Street, with its imposing ancestral temple, is a relic from the mid- 1800s. These clan organisations operated as guilds that provided community support resources for clan members.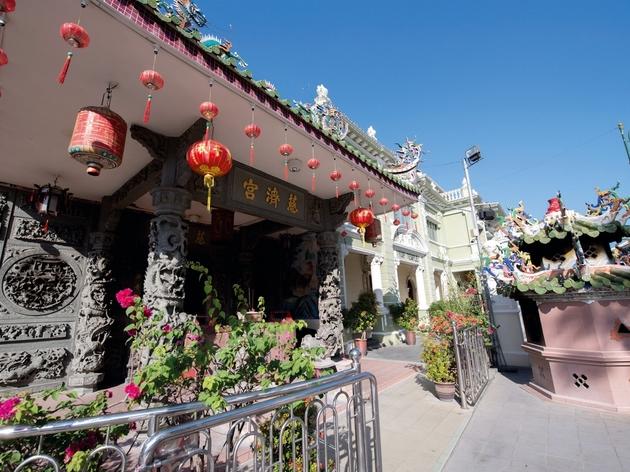 Although not as large or as imposing as other clan houses in George Town, the clan house of the Yap family on Armenian Street – which trace their lineage back to 439 BCE – houses beautiful 'ancestral tablets', wooden plaques inscribed with the names of ancestors, so that they are never forgotten.
Cultural celebrations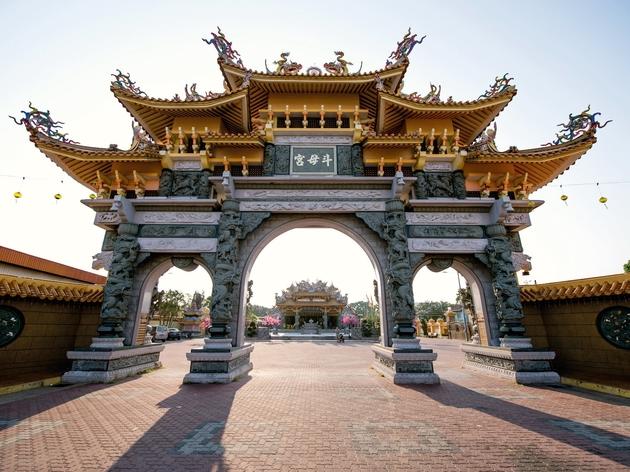 Nine Emperor Gods Festival
A nine-day long Taoist celebration held at the beginning of the ninth month of the Chinese lunar calendar, when the nine sons of the goddess Duo Mo return to earth. Devotees go vegetarian during the festival, and take part in fire walking and other religious rituals at the Temple of the Nine Emperor Gods on Jalan Raja Uda. On the ninth day the gods are given a magnificent send-off back to the heavens.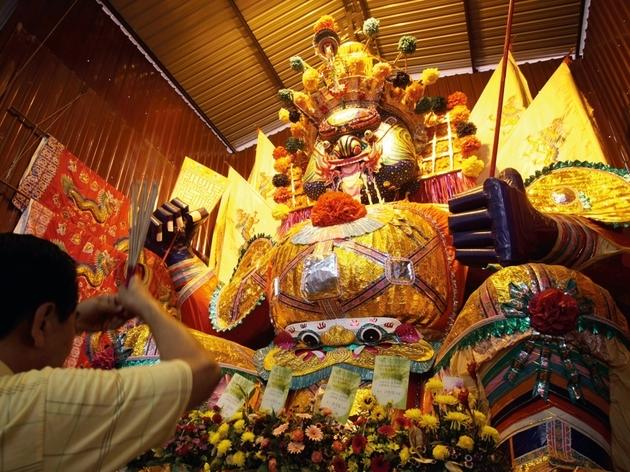 In Chinese tradition, spirits of the dead come back to roam the earth during the seventh month of the lunar calendar. Offerings of incense, food and live street performances are given to appease them. Catch some of these performances around the Armenian Street area, but leave the first row of seats empty – those are for the spirits!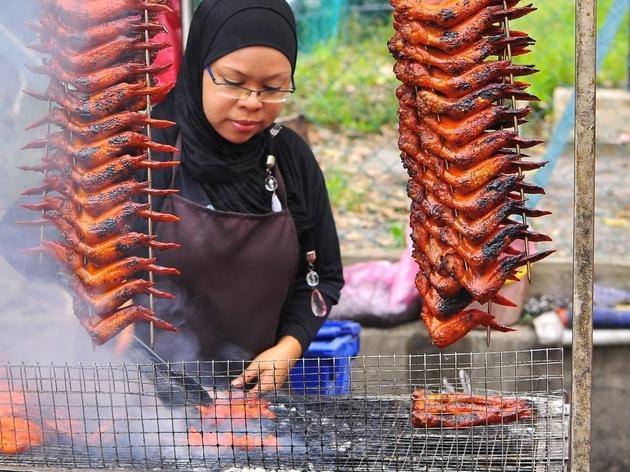 During the month of Ramadan, Muslims fast from sunrise to sunset during the daylight hours. By late afternoon, food stalls spring up everywhere to cater to the breaking of fasts. Ramadan markets are a great place to sample a remarkable array of mouth-watering Malay food.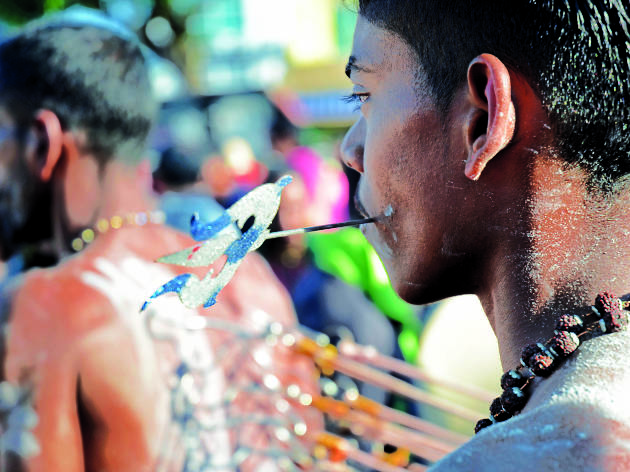 Photo: Adrian Cheah
This is a deeply spiritual Hindu festival that takes place around January every year and manifests as a splendid, colourful spectacle of processions, traditional Indian music, incense and devotees who carry kavadis, or decorated altars, as symbols of penance or spiritual gratitude. The procession ends after a climb of hundreds of steps to reach the Hilltop Temple on Jalan Kebun Bunga.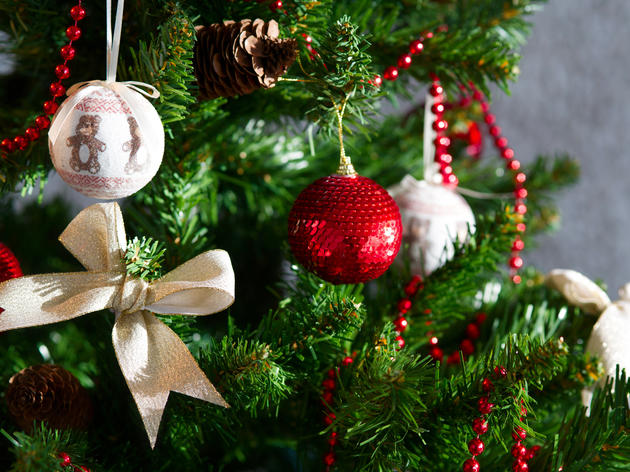 State Christmas Open House
The 'open house' is a uniquely Malaysian tradition, and during festive occasions everyone, regardless of race or religion, drops in on those friends who happen to be celebrating their festival. Each year, tens of thousands of people throng the Esplanade to enjoy carols, performances and food in the spirit of Christmas.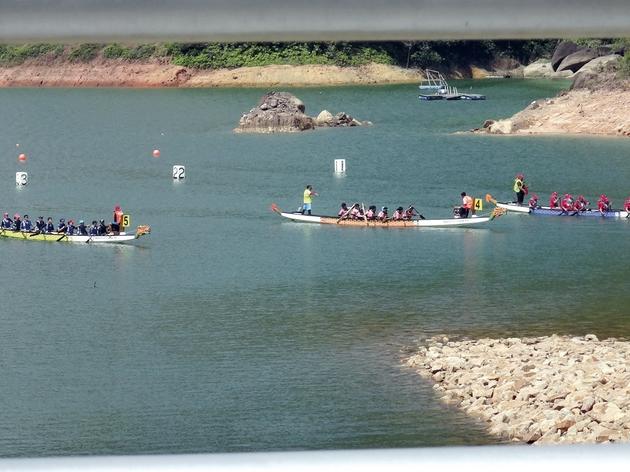 International Dragon Boat Festival
This ancient sport originated in China 2,500 years ago. Now in its 34th year, the Penang International Dragon Boat Festival, held in June every year, welcomes participants from all over the world at the beautiful Teluk Bahang Dam. Teams compete in spectacular boats, decorated to look like Chinese dragons.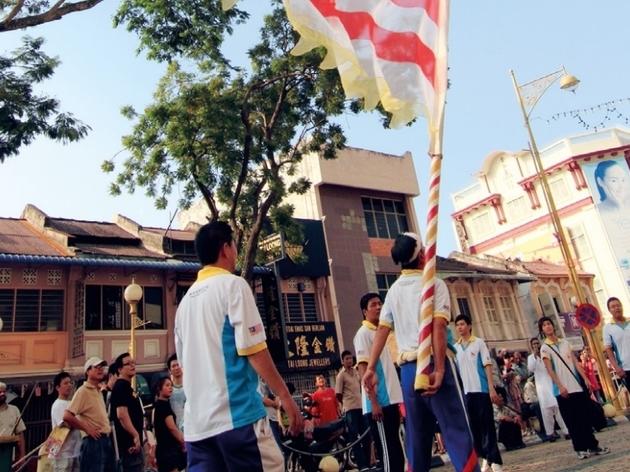 The first chingay procession, where performers balance giant, 12-metre-high flags on their shoulders, heads and mouths, was first held in Penang in 1919. See this in December every year as part of a dragon and lion dance procession around the Esplanade area.
Faces of Penang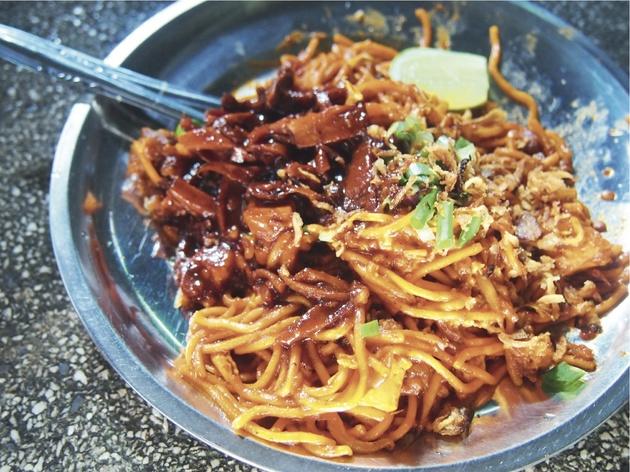 Mee goreng mamak seller, corner of Armenian and Jalan Masjid Kapitan Keling
Dressed in his checked sarong, this gruff, venerable noodle seller has been here for years, rain and shine, frying up platefuls of his delicious Mamak Mee Goreng for passing customers.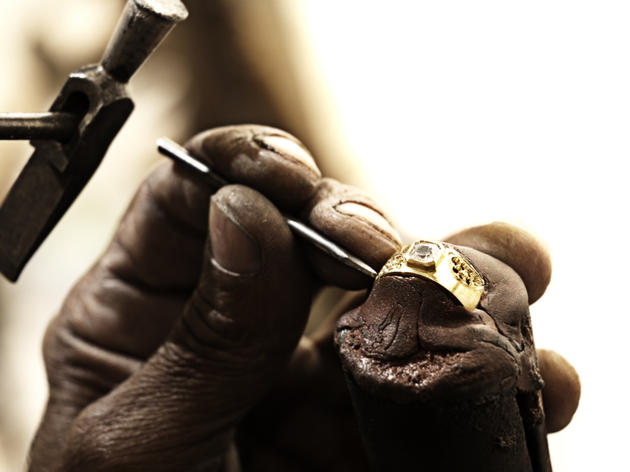 Traditional Indian Goldsmith, Queen Street
Bent over a little workbench outside his shop, as he has done for decades, this wizened craftsman makes exquisite, custom-made traditional Indian-style jewellery in 22-carat gold.
Rattan Weaver, Chulia Street
In a dilapidated shophouse in the heart of George Town, artisans still hand-make comfortable lounge chairs, stools, baby chairs and other furniture from rattan vine and bamboo. One place to see this on Chulia Street is at Lee Soo Kee Rotan.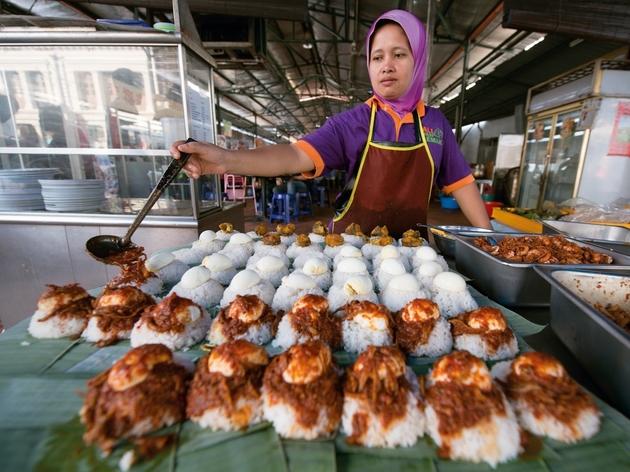 Every morning, on their way to work, people in George Town stop at this stall on Lebuh Pantai to pick up packets of delicious nasi lemak to go, wrapped in banana leaves. Fragrant coconut rice is piled on banana leaves and topped with sambal, fish, chicken and slices of cucumber.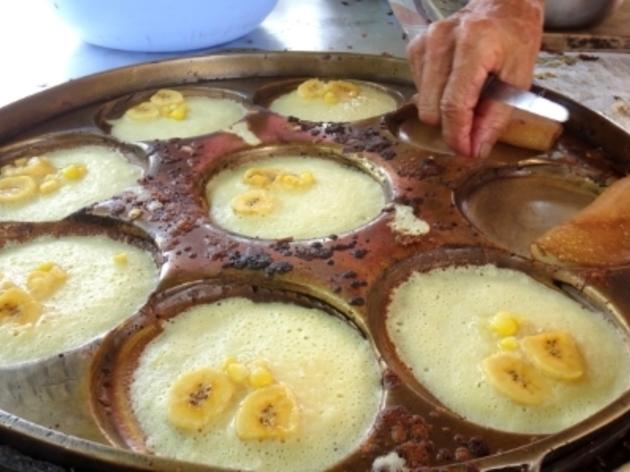 This is where you can find deliciously light little pancakes or 'apongs', plain or filled with sliced banana, cooked by a friendly seller. This little stall is a must-see along busy Burmah Road, right in front of the Chinese School.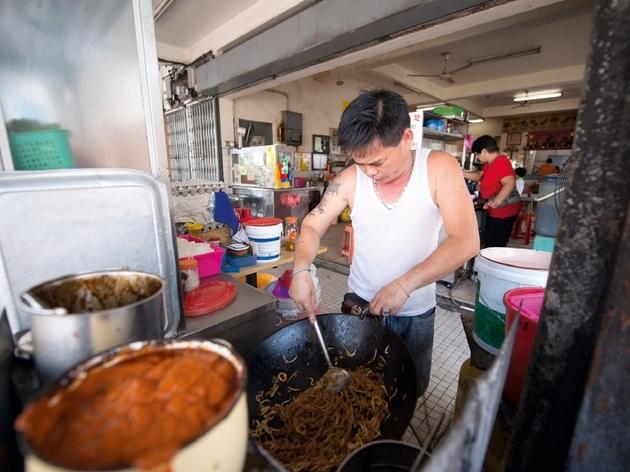 Watch this maestro fry up platefuls of sinfully rich rice noodles in a large black wok over a fierce fire, throwing in handfuls of beansprouts, chives, prawns, chilli paste, soy sauce and garlic. Every plateful he serves up is deeply aromatic and spicy, with the slightly burnt flavour that all great char koay teows have.
Heritage architecture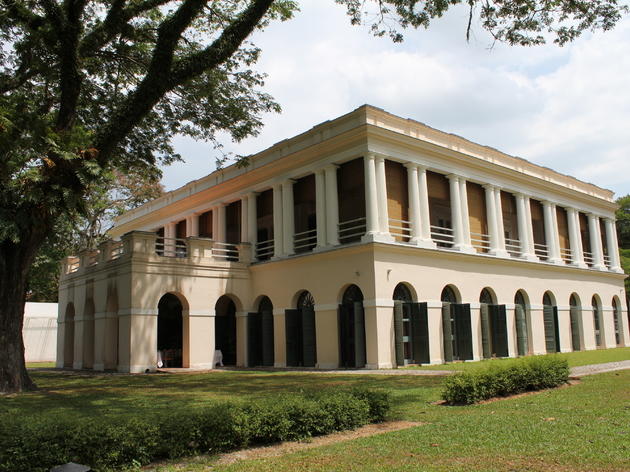 On the grounds of this elegant Anglo-Indian manor on Jalan Air Itam once stood the home of Penang's founder, Francis Light. The current building is 200 years old. After many years of sad neglect it was beautifully restored and now houses a fine-dining restaurant by the same name.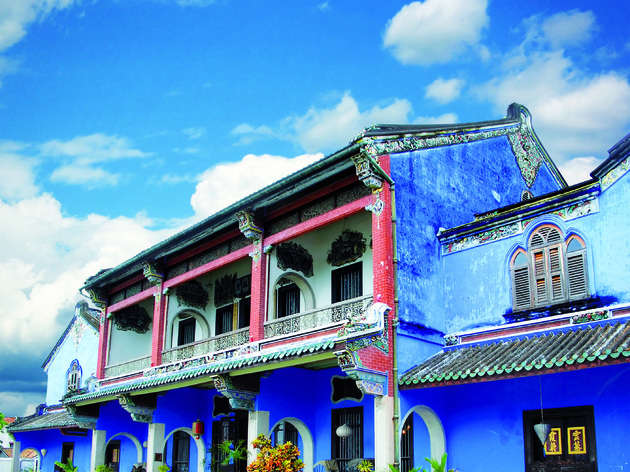 The iconic 'Blue Mansion' of Penang is a multi-award winning nineteenth-century Chinese trader's home. This 38-room mansion on Lebuh Leith is now a hotel, but visitors are welcome to tour this historic building.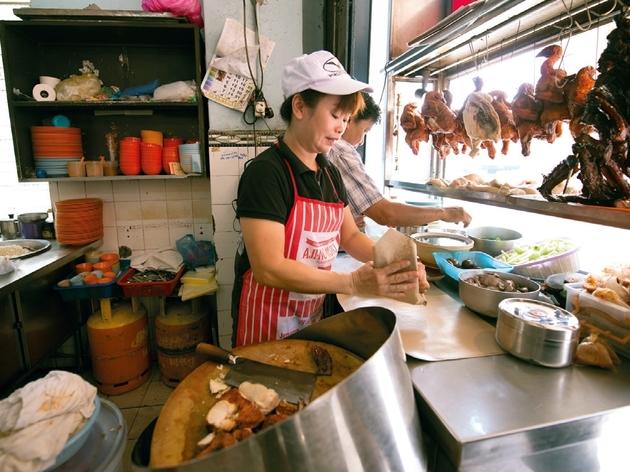 Not all heritage buildings need to be grand and awe-inspiring – this humble little coffee shop with its old-fashioned wooden booths has been in business for 108 years. Many Penangites have grown up on Kek Seng's famous 'ice kacang' dessert – shaved ice with sweet corn, ice cream, jelly, peanuts and red beans, drizzled with syrup.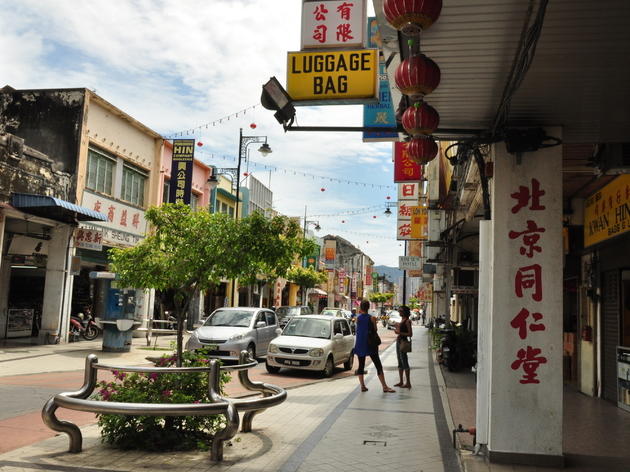 Five-foot ways, George Town
Since the early 1800s these walkways have protected pedestrians in George Town from the tropical sun and rain. So-called because they are supposed to be exactly five feet wide, these lovely porticos in front of shops that connect and shelter entire streets were the brainchild of none other than Stamford Raffles, the founder of Singapore.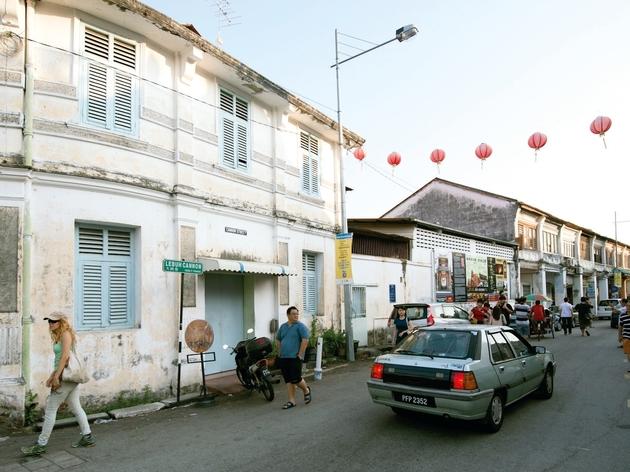 Cannon Street, George Town
Many of the architectural treasures of George Town are to be found around this historic enclave, dotted with temples, pre-war buildings, street art and small cafés.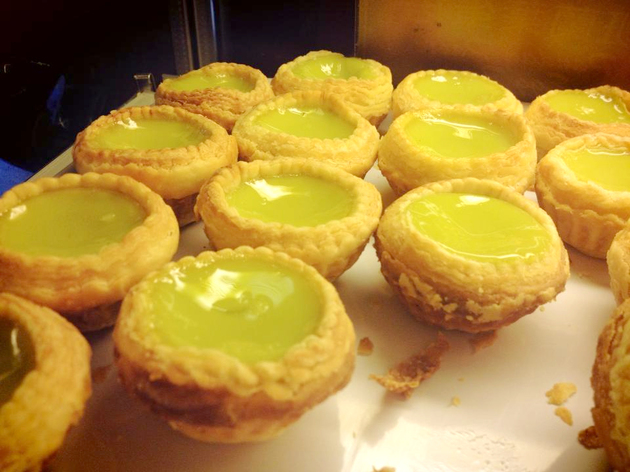 Traditional Chinese pastries, egg tarts, barbecued pork buns and other goodies are made in-house in this step-back-in-time outlet, set in a pre- World War Two shophouse. Note the traditional raised threshold across the entrance – some believe it was for practical reasons (keeping dust out) while others believe it forced you to look down, thereby bowing your head respectfully as you entered a home.
This elegant, stylish old hotel, built in 1885, is the stateliest building in Penang. Rudyard Kipling, Douglas Fairbanks, Somerset Maugham and Hermann Hesse have strolled through its famous revolving doors. Visit in the afternoon for English tea and scones, and feel the presence of history all around you.