Heads up! We're working hard to be accurate – but these are unusual times, so please always check before heading out.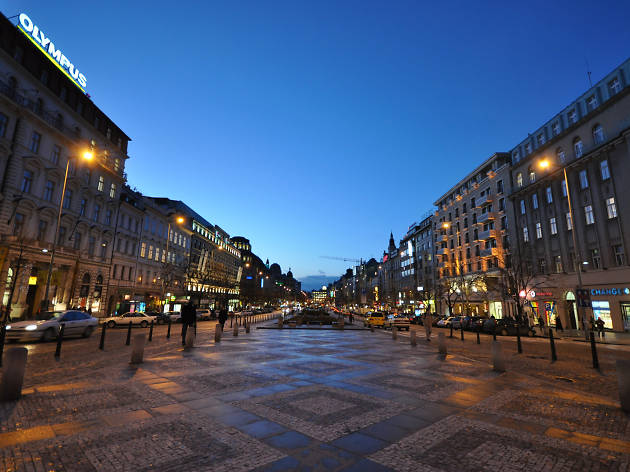 What to do in Nové Město, Prague's coolest neighbourhood
The New Town, Nové Město, boasts some of the best bars, restaurants and things to do in Prague. Here's our insider's guide
What's the deal with Nové Město?
You'd be forgiven for thinking, 'Ugh, New Town, isn't that super-touristy?', but trust us, it's worth a closer look. Stretching from riverfront to riverfront around the Old Town, the cobblestones quickly smooth into boardwalks, with surrounding parkland offering much-needed inner-city tranquillity.
A recent wave of cultural openings show a city refusing to cede its city centre to tourist traps – you can thank a globally-minded, iPhone-wielding younger generation and progressive leadership from the Pirate political party (yes, really) for fighting to maintain Nové Město's quaint and distinctly local character.
Anniversaries and patriotic holidays such as October 28 and November 17 fill Václavské Náměstí (Wenceslas Square) with huge crowds. These demonstrations show a community dedicated to remembering their past while remaining fiercely optimistic about their future as a Central – not 'Eastern' – European capital.
Communism may be part of the neighbourhood's history, but life in former Czechoslovakia is three decades in the Czech Republic's past.
RECOMMENDED: Full guide to the 50 coolest neighbourhoods in the world
If you only do one thing...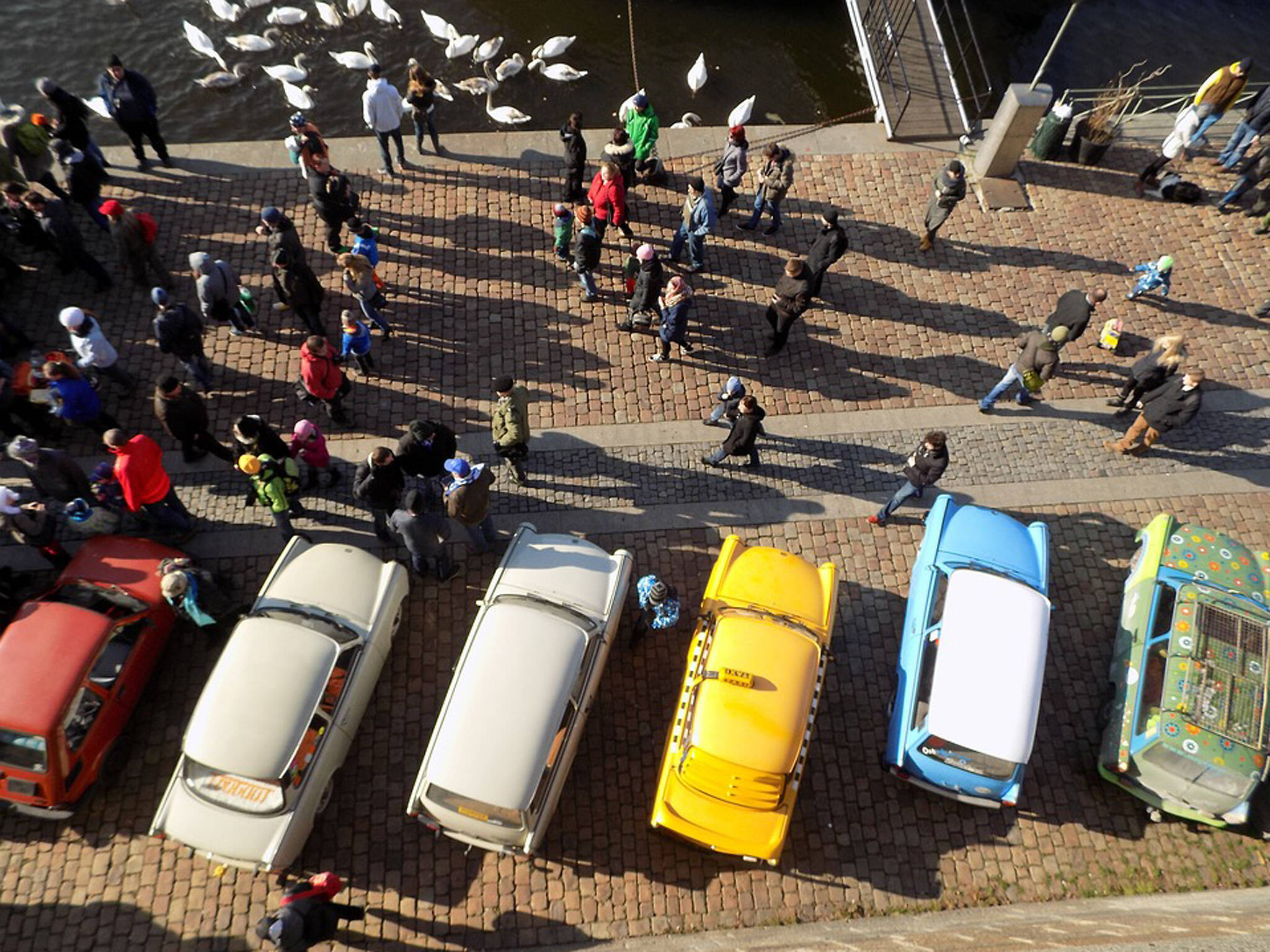 Photograph: MaxPixel
Wander along the Náplavka riverbank, known for its waterside bars and ample swan-spotting opportunities. Following a 2019 renovation, a café and various galleries are now set up within Náplavka's walls. Go on a Saturday morning and grab a brew from Mama Coffee before browsing the city's most popular farmers' market.
Get cultured
The Mucha Museum explores the life of a pioneering Czech artist whose talent for curved lines and expressive women helped define the Art Nouveau movement. Film fans should pair the interactive Czech National Film Museum with the new Edison Filmhub, whose English-friendly cinema and café are ideal for post-show discussions.
Go off the beaten track
Bring cash and pay by the hour to hang with kittens at Prague's Social Point Cat Café, which offers bottomless coffee and snacks. Joystick Bar combines nostalgic arcade games and pinball with really good beer. If you're after a night of cheese – and like the sound of an AC/DC and Queen covers band – head to Club Vagon.
Eat here
First things first, try the beef carpaccio at a communal standing table in Kantyna's butcher-shop-cum-restaurant in a former bank building. Alternatively, head to Café Louvre for early 20th-century elegance and some of the city's best svíčková (sirloin in a vegetable sauce with dumplings). If you're on a budget, we'd recommend Pizzeria Kmotra's giant thin-crust pies and wide array of pasta dishes, while Estrella is a decent shout for vegetarians.
Drink here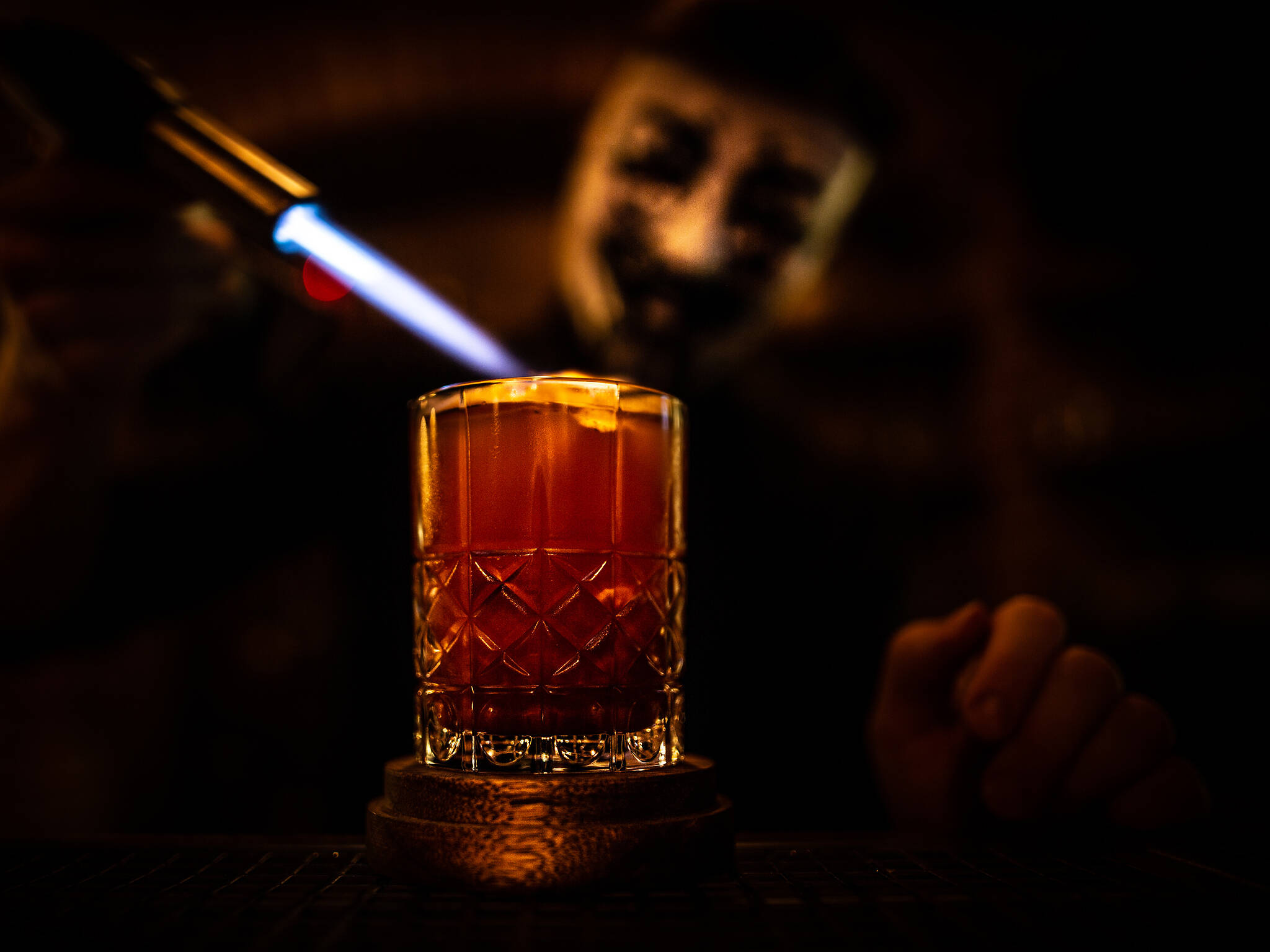 Photograph: Anonymous Shrink's Office
You can order your drinks via Rorschach Test thanks to the mixology masters at the Anonymous Shrink's Office. Swim's owners intended to create 'a place where we could have breakfast in the morning and stay until night' and that's exactly what's on offer at this trendy canteen-cum-club. A sophisticated crowd of wine drinkers ask the top sommeliers for advice at Vinograf's New Town location. And Q-Café serves an LGBTQ+ crowd (that welcomes allies), along with our favourite local beer, Svijany.
How to get to Nové Město
The New Town's three main squares all have metro stations – Náměstí Republiky to the north, Muzeum or Můstek for central Václavské Náměstí, and Karlovo Náměstí to the south-west (English signage is limited so it helps to remember the Czech names).
What else is nearby?
Prague's Karlín neighbourhood, packed with restaurants, wine bars and office blocks, extends east from Náměstí Republiky, with restaurant-heavy Vinohrady to the south-west.
Discover the best things to do in Prague
A city full of mystery and museums, dripping with history (and hauntings), Prague offers all manner of quirky adventures for those new to the city. This bucket-list guide brims with glimpses of Prague that go off the beaten path and explore legends, alchemy and hidden history.