Heads up! We're working hard to be accurate – but these are unusual times, so please always check before heading out.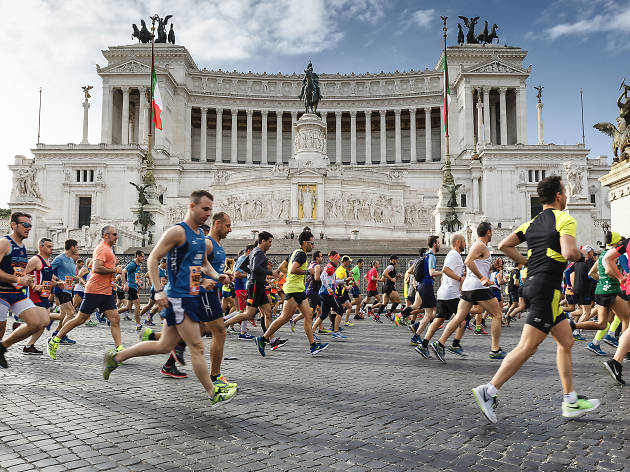 The 13 best events in Rome
Food festivals, religious ceremonies and odes to wine top our list of best events in Rome worth travelling for this year
Although the capital of Italy is known for its delicious restaurants, beautiful architecture, stellar beaches and a brilliant shopping scene, the best events in Rome are exciting happenings worth travelling to Europe all on their own for. Bringing tourists and locals out together into town piazzas, gardens and cultural venues, these annual festivities function as deep-dives into a slice of culture that, usually, only Romans get to experience.
What to expect? Given the proximity to Vatican City, it is no surprise that many religious holidays are marked by elaborate celebrations that draw visitors from abroad, while neighbourhoods put on smaller events to commemorate patron saints or historic events. Not to forget are the wonderful culinary festivals that celebrate the country's renowned cuisine, including Taste of Roma, a giant food fest where patrons get to sample both established chefs' and emerging cooks' fare.
From film and fashion to music and enology, our roundup of this year's very best events in Rome leaves no interest untackled.
RECOMMENDED: Full guide to the best things to do in Rome
Best events in Rome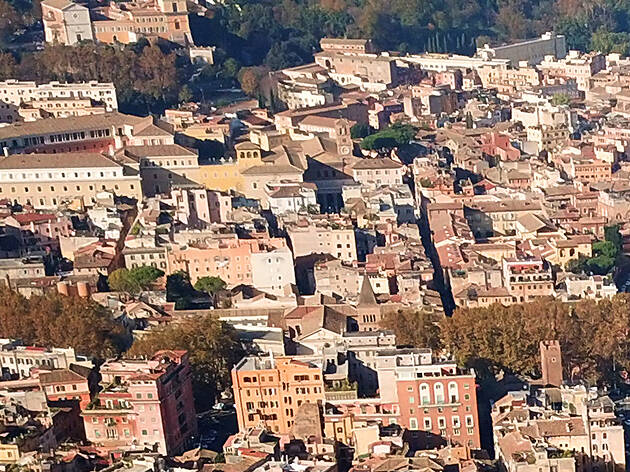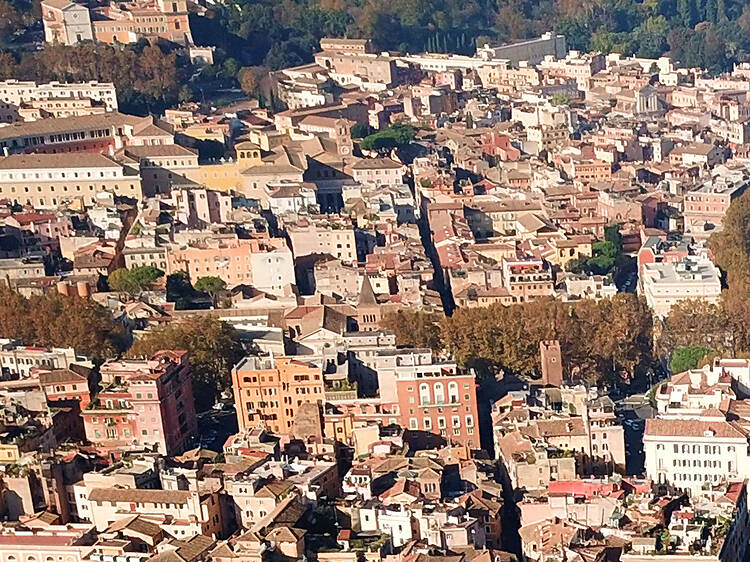 Photograph: Shutterstock
1. Lungo il Tevere: Estate
When: June
The Estate Romane, or Roman Summer Festival, is an unmissable annual highlight. Held from June through September, the festival boasts an outdoor cinema on Isola Tiberina, bar and restaurant specials along the Tiber River, outdoor operas and ballets in the Baths of Caracalla, a lively calendar of nightlife events at Gay Village and many more shows throughout the city. Some of the most interesting events are held within cultural heritage sites, like the International Chamber Ensemble concerts at the courtyard of Sant'Ivo alla Sapienza church and the Concerti del Tempietto, held beneath the arcades of Teatro Marcello.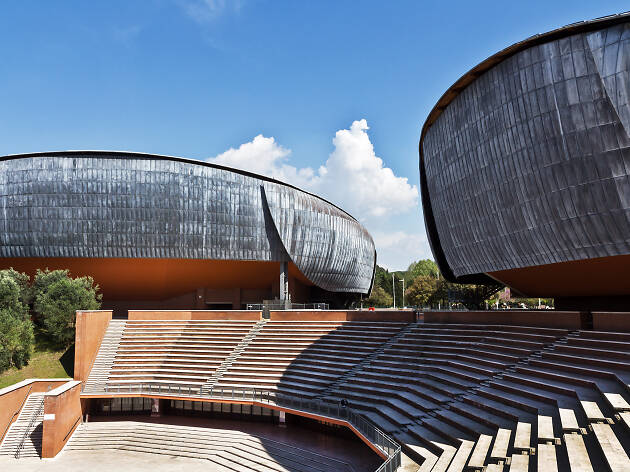 Photograph: Shutterstock
2. Festival del Verde e del Paesaggio
When: May
If you've got a green thumb and love basking in the sun come springtime, you should make it to Rome's annual garden festival held at Parco della Musica in North Rome. Designed by famed architect Renzo Piano, this impressive music complex is the perfect location for a festival that exalts plants, flowers and nature in all their glory. Admire colourful flora, pick up artisanal gifts, taste local street foods and take part in creative children's workshops – it's a great event for families.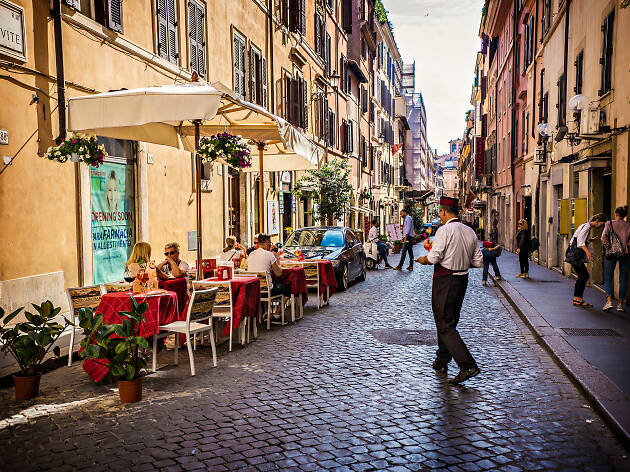 Photograph: Shutterstock
When: September
If you're in town at the end of September, Taste of Roma should be on your to-do list. This enormous food festival is a great way to eat your way through the city and sample the cuisines of Rome's best chefs and emerging food personalities. Expect more details closer to the date of the event.
Photograph: Courtesy TripAdvisor.com
When: May
Italy's dimore storiche, or historic homes, are some of the most fascinating cultural attractions in the country. These extravagant villas, castles and palaces are private residences that open their doors to the public infrequently so, when you have a chance to step inside, you should go. This year, Rome's most opulent homes will open their leafy courtyards in May during free, guided tours. This event is a wonderful opportunity to see a hidden side of the city and admire cultural heritage in its original setting.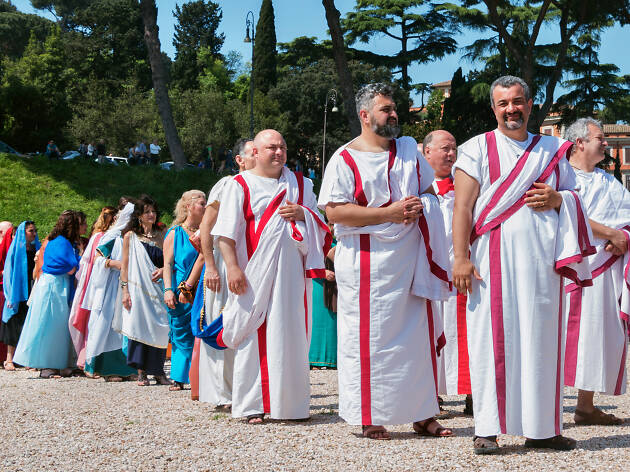 Photograph: Shutterstock
When: March
Each year on March 15, or the Ides of March, Rome marks the anniversary of Julius Caesar's untimely death with a period reenactment. Caesar was one of Rome's most important dictators and he was murdered by his own senators during a meeting in 44 BC near the Largo Argentina archeological site. This unique event sees dozens of actors and actresses dress up in Roman togas and engage in animated discussions before dealing Julius Caesar the final blow.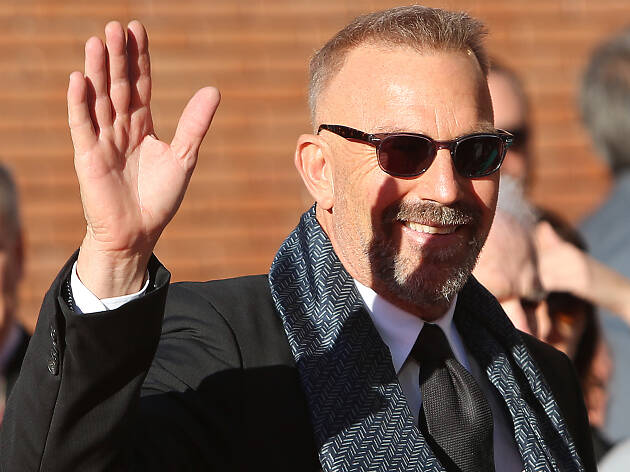 Photograph: Shutterstock
6. Festa Del Cinema di Roma
When: October
Since 2006, Rome Film Fest has turned the contemporary Auditorium Parco della Musica into one of the world's largest red-carpet events, complete with dozens of screenings and retrospectives, plus tributes and panels led by Italian and international celebrities from the world of cinema. Tickets sell out in advance so consult the online calendar to plan your visit and make sure to catch your favourite films.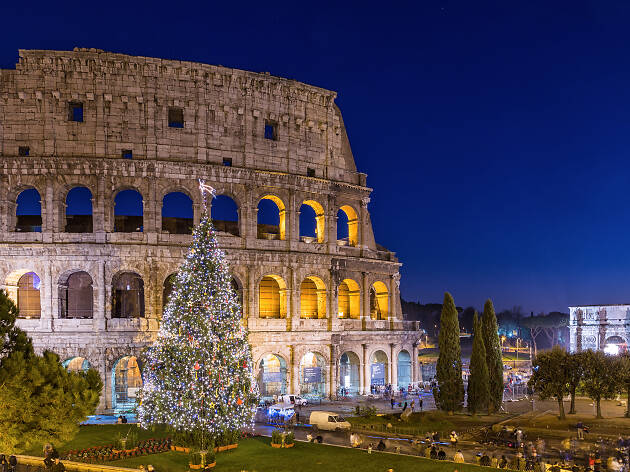 Photograph: Shutterstock
When: December
Christmas is one of the most wonderful times of the year in Rome: the Eternal City comes alive with religious celebrations, markets and events to mark the important season. The festivities begin with a Christmas tree lighting and a nativity scene in St. Peter's Square on December 7 or 8. On Christmas Eve, expect a midnight mass at the Vatican and, on Christmas Day, a large mass in St. Peter's Square listens to the Pope's Urbi et Orbi speech. Also visit the lively annual Christmas market in Piazza Navona.
Photograph: Courtesy Yelp/Manuela M.
When: June
When in Rome, you can't miss the chance to taste all the wines, and a great place to do just that is at VinòForum, a wine festival held in the north of Rome each June. This year marks the event's 16th edition and will feature over 2,500 wines from 500 producers, along with pop-up restaurants serving gourmet foods prepared by Michelin-starred chefs. You can also sign up for master classes and guided wine tastings at the VinoForum Academy.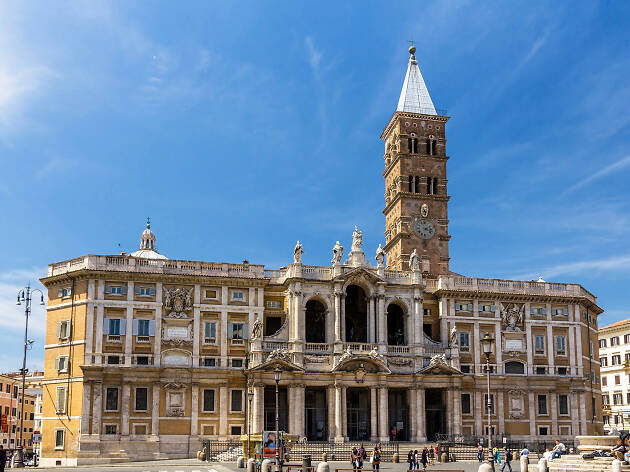 Photograph: Shutterstock
9. Festa Madonna della Neve
When: August
Legend has it that, in 358 BC, a nobleman and his childless wife vowed to donate their possessions to the Virgin Mary and prayed for a sign on how to proceed. The Virgin Mary appeared to the couple in a dream and left a snowfall on the Esquiline Hill, instructing them to erect a church in her honour: the present-day Basilica di Santa Maria Maggiore. Today, this miraculous event is marked with an artificial snow-shower in the piazza at the height of summer.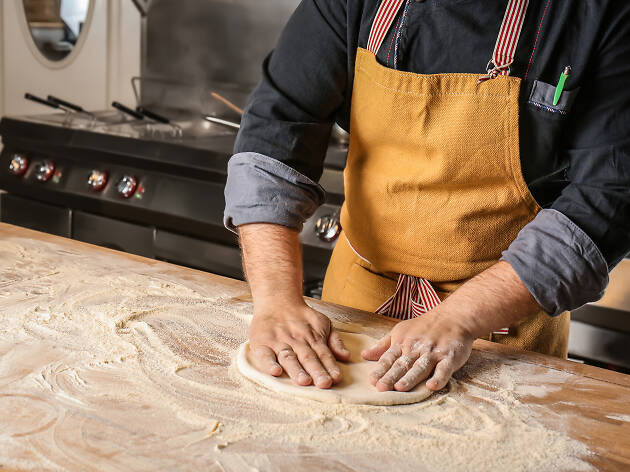 Photograph: Shutterstock
When: April
The best Italian pizzaioli (pizza makers) gather in Rome annually to celebrate one of the country's most beloved foods. Expect to devour all sorts of variations on the classic, from the fluffy Neapolitan pie to the thin Roman-crust one, fried pizza and pizza by the slice. Sure, you'll eat a lot, but you'll also get to learn about the art of pizza making in workshop sessions.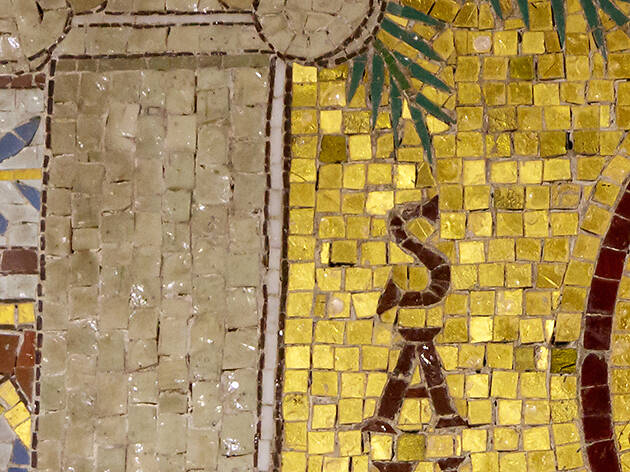 Photograph: Shutterstock
When: July
Festa de' Noantri ("festival for the rest of us" in Roman dialect) is an ancient religious celebration of the Madonna of Mount Carmel that takes place at the end of July. During an elaborate procession, a statue of the Virgin Mary is carried from the church of San Agata through Trastevere to the church of San Crisgono; it is then returned eight days later to its original home via boat along the Tiber River.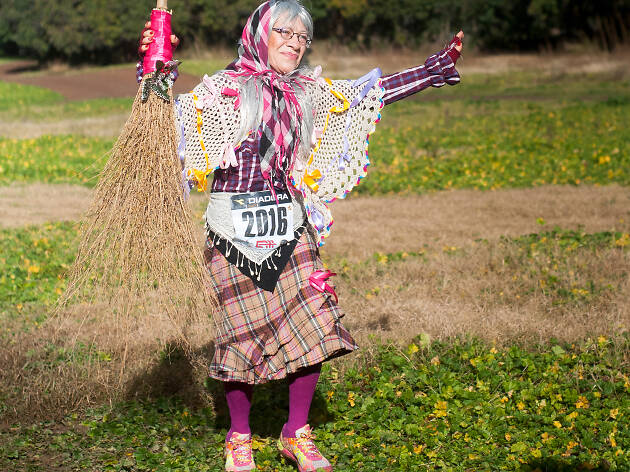 Photograph: Shutterstock
When: January
Every year on January 6, Italy's Christmas season concludes with La Befana, or Epiphany Day. In Italian tradition, La Befana is a friendly – if unsightly – witch who leaves sweets and trinkets for children in a sock. This public holiday is celebrated with numerous gatherings in Rome's main squares (meetings that include a whole lot of witches). At Vatican City, the Pope hosts a solemn mass to commemorate the visit of the three wise men to baby Jesus.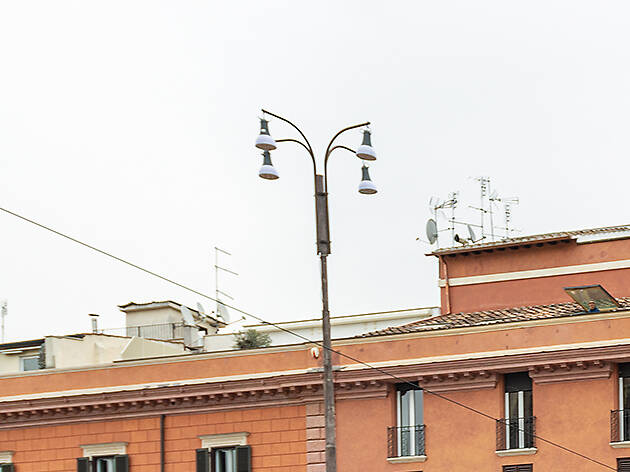 Photograph: Shutterstock
According to legend, Rome was founded by Romulus on April 21, 753 BC and the city continues to mark its date of birth with a series of festivities and events, including concerts, a parade and historical reenactments at Circo Massimo. Events vary widely (this year, Rome's birthday falls on Easter, for instance) but you can expect fireworks and gladiators on display in the city centre.
Know when to visit but not what to do?
This is a city steeped in rich history, boasting beautiful buildings and awe-inspiring ruins. No matter how you choose to spend your time here, you'll be treated to stunning views, world-class attractions, friendly locals and many a history lesson.