Heads up! We're working hard to be accurate – but these are unusual times, so please always check before heading out.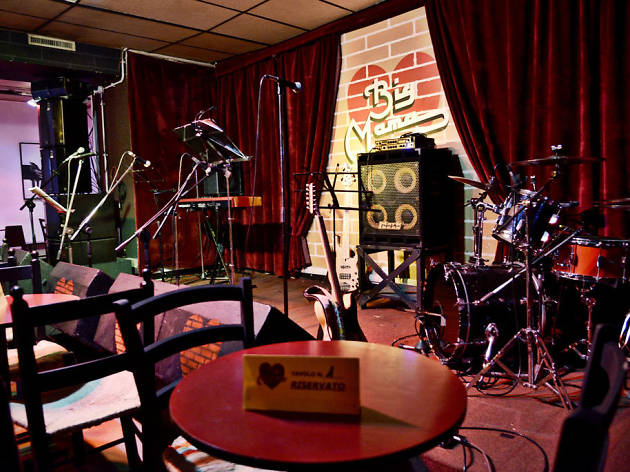 Nightlife in Rome: 16 best places to party the night away
From burlesque clubs to cocktail hotspots, nightlife in Rome is so varied and oh-so-very fun
Since most Romans don't have dinner until after 9pm, nightlife in Rome starts pretty late. Don't be fooled if bars are empty at 7pm—have a little patience and they will soon start to fill up. All through the week, you'll find locals hanging out in low-key wine bars or restaurants, while Friday-Sunday is the best time to hit the pubs, rooftop bars and clubs. Coming home at 6am is normal for party-goers here. They'll park their scooters outside a 24-bakery and eat a cornetto (not the ice cream), straight from the oven, before heading to bed. Viva l'Italia!
Best nightlife in Rome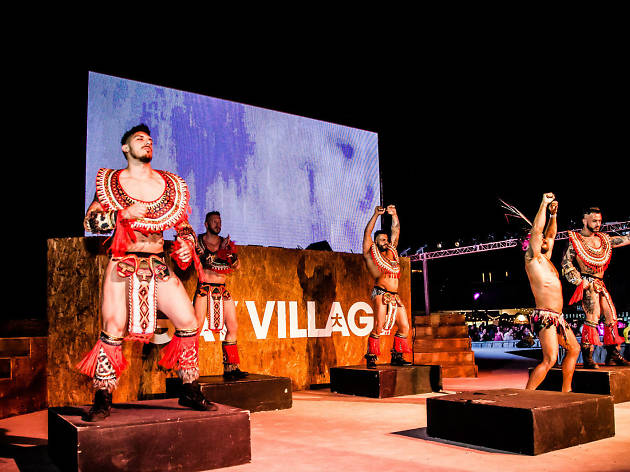 Gay Village
What is it? This legendary outdoor gay club has recently moved to the trendy Testaccio neighbourhood. It's a place to really let your hair down. Glitzy carnival dancers perform on stage as DJs play music to get everyone up dancing.
Why go? It's worth every penny of the €10-15 entry fee. (It's also €3 if you go before 9pm.) You can choose to view the fun from a private terrace above but, let's be honest, you almost definitely want to be down in the crowds where all the action (yes, 'action'!) really happens…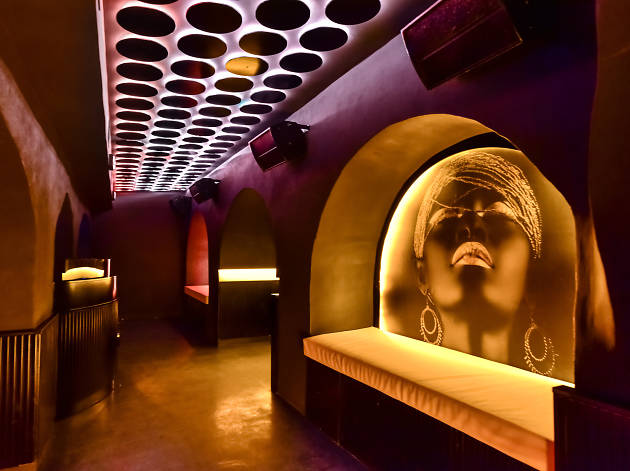 Sharivari
What is it? If you're in the centre of Rome, and on the lookout for something a little more lively than a wine bar, that's also not full on teenagers, try Sharivari Play House. It's a private club and restaurant that hosts themed nights.
Why go? Head to the venue down a small side street near Piazza Navona and you can dance the night away to hip-hop, R&B and retro tunes, espresso martini in hand. Or opt for a table, to enjoy people watching from the side of the dancefloor.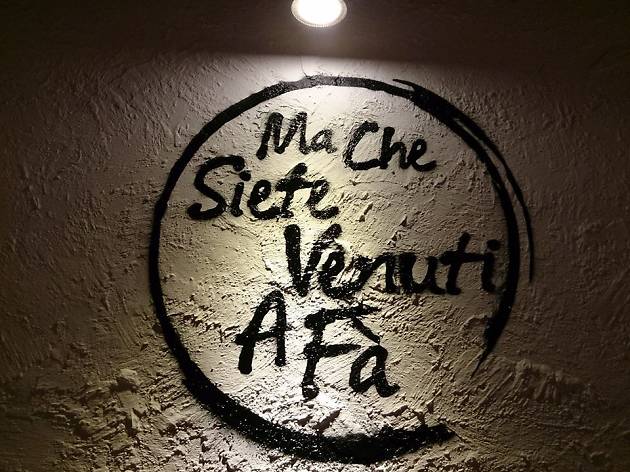 Photograph: Courtesy Ma Che Siete Venuti a Fa'
What is it? In the heart of Trastevere, the crowds at this wonderfully-named dive bar (loosely translated, it means 'What the hell are you doing here?') often spill out onto the street. Offering a huge selection of craft beers, it's a place for making new friends.
Why go? Trust us, it might look rough around the edges but it makes for a great night out. Don't judge this book by its cover! Nearby is Piazza Trilussa, where you can drink al fresco, side-by-side with the young Roman crowd; students and tourists alike.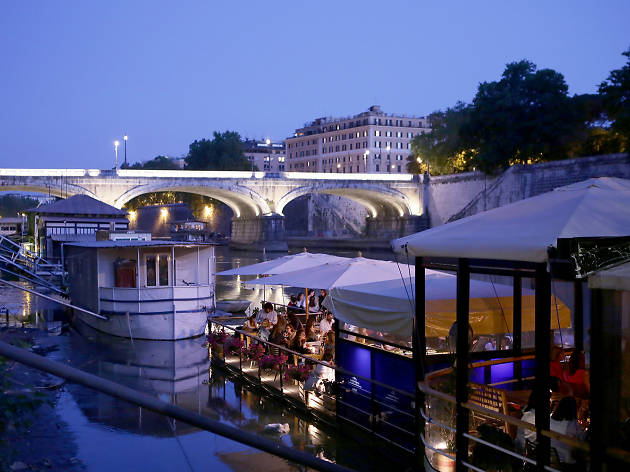 Baja
What is it? This fancy floating conservatory-looking structure looks like something out of a Fitzgerald novel, but is really a former harbour barge that floats on the Tiber river in the heart of Rome. One of the favourite hang outs this summer.
Why go? This hotspot offers live music and cocktails made with local, organic ingredients. Tip: if you want a highly coveted window-seat, put on your glad-rags! (Romans also flock here for Sunday brunch.)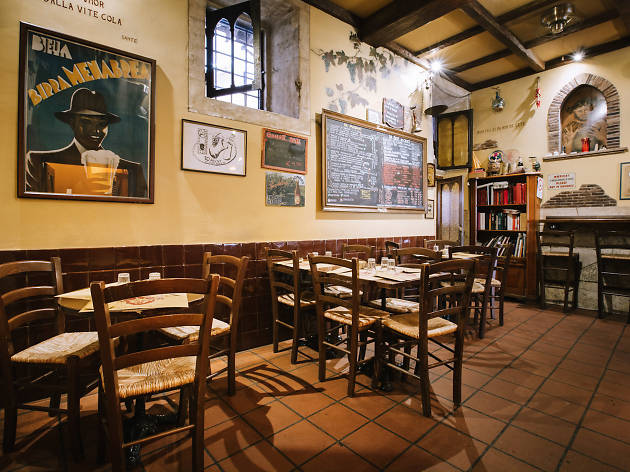 Ai Tre Scalini
What is it? A popular Roman hangout that serves a vast selection of wines, beers and simple but delicious food until 1am. Put your name on the list and head outside to sit on the eponymous 'three steps', while you wait for your table.
Why go? Chow down on local specialities like lasagna ai funghi and ricotta di bufala with truffle honey. If you're not ready to go home afterwards, head to the nearby piazzetta, where Woody Allen's 'To Rome With Love' was filmed.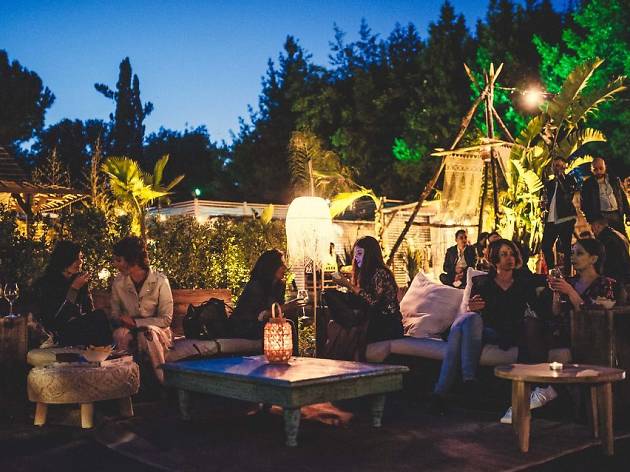 p&p fotografia
What is it? Having only opened in 2017, Voodoo bar has fast become the favourite place to see and be seen. Revellers sip on fun, fruity cocktails at the Caribbean bar, or share sushi and tapas at the Tropical Restaurant.
Why go? Follow the candlelit path into the park to party the night away with live music and DJ sets at this Latin-American style outdoor club. If it all gets too much, enjoy their 'chilling zone' – you can even get a massage! Best of all, it's free entry.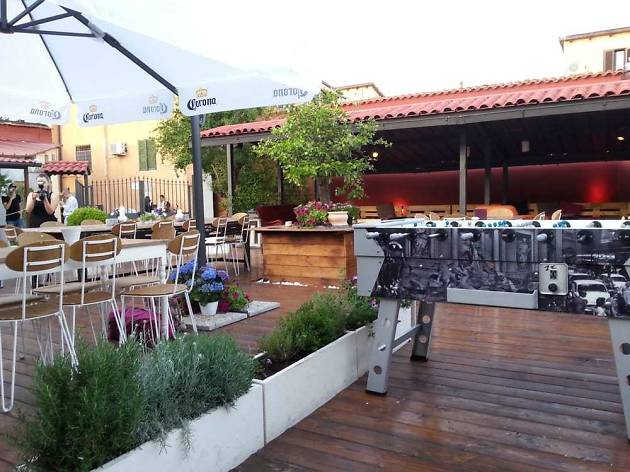 Photograph: Courtesy Yelp/Federica G.
What is it? Located in a former marble workshop next to Verano cemetery, Marmo (translating as 'marble') is a lively venue, in the buzzing, alternative San Lorenzo neighbourhood. Open from 6.30pm until 2am.
Why go? Rather than the usual DJ sets found elsewhere, here the policy is strictly live music only. And their cocktails, designed and served by some of the best mixologists in town, are infamous. Sign up for the membership card to queue jump.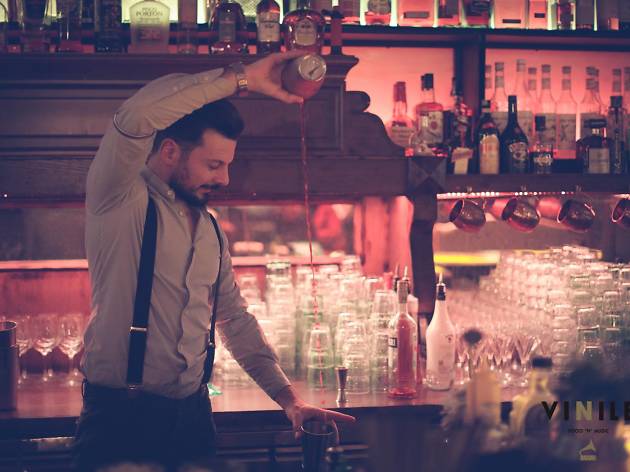 Vinile
What is it? In the non-touristy Ostiense area, this retro jazz, swing and soul venue has a different live band every evening. It's impossible not to tap your toes to the beat here, even if you're not brave enough to get up on the dancefloor.
Why go? Looking to improve your dancing skills? Swing dance lessons are held in the hours before live music commences. Just grab a partner and join in! Don't be shy.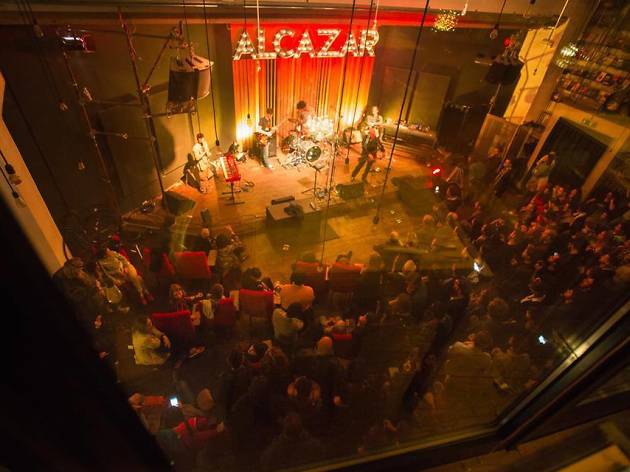 Lorenzo Monacelli/Info@lorenzom
What is it? Open until 2am, this former cinema has been converted into a cultural concept space, where you can find everything from arthouse cinema screenings to jam sessions, art exhibitions and funk bands.
Why go? You can satisfy your every cultural need here. And what's more, if you head upstairs you'll find their hostaria: a restaurant with a great view of the stage from above, and a menu rich in locally-sourced produce.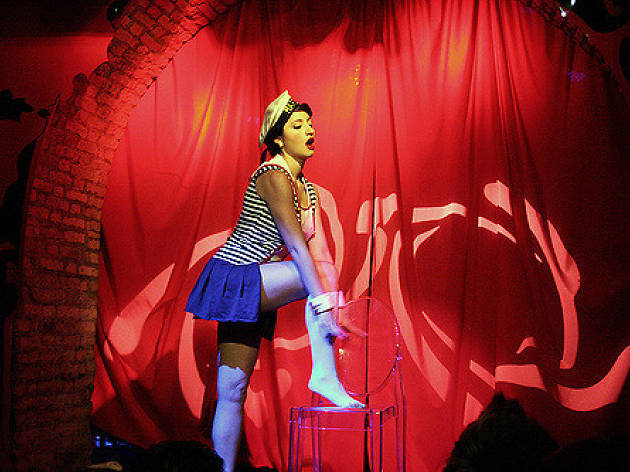 Photograph: Courtesy CC/Flickr/sunshinecity
10. Burlesque @ Micca Club
What is it? If you're looking for something a little different on your night out, head to the centre of town and you'll find Micca: a feast for the eyes. This Burlesque club will show you a good time.
Why go? The entry fee includes an aperitivo (drink and finger food) or dinner, as well as the show. Choose to sit in a box for more luxurious viewing. A naughty but nice evening out!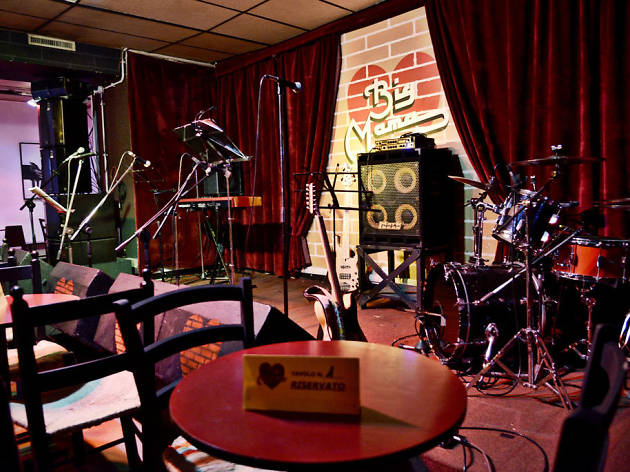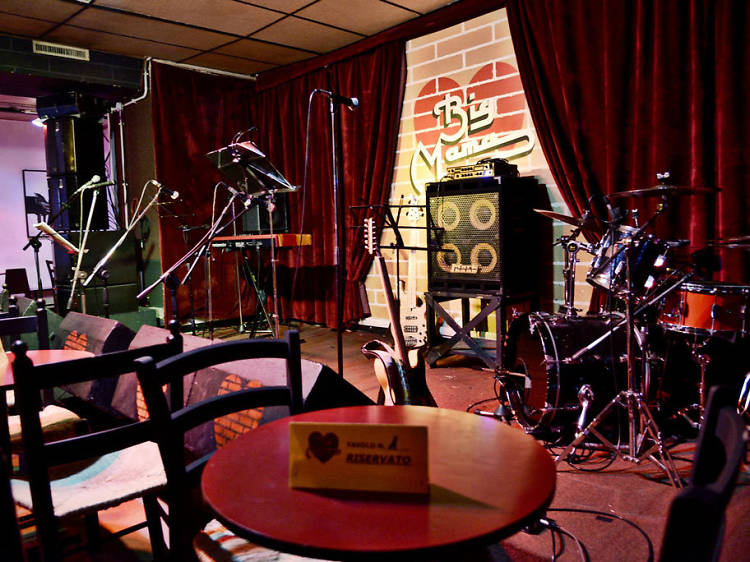 Big Mama
What is it? Step back in time in this dimly-lit music club, where velvet curtains pull back to reveal the stage.
Why go? Some of Rome's most prestigious jazz and blues bands have played here. At the door, you'll be given an annual membership card for around €13, allowing you regular access to their top-notch gigs. Book in advance to get a front row, stage-side table.
Lungo il Tevere Roma
What is it? With bars, live music, street food and craft stalls, you can wile away the summer evenings, wandering along the banks of the river and stopping off for regular snacks and drinks.
Why go? Open from June to September, don't miss the live music, craft stalls and the open-air cinema set up on Tiber island. Tip: make sure you wear some mosquito repellent, as they also love to hang out here.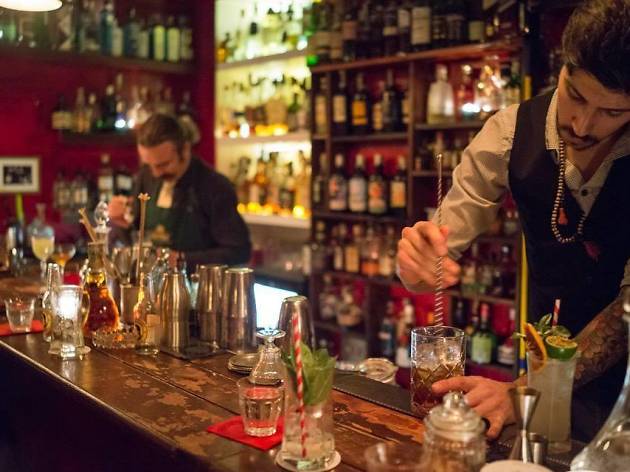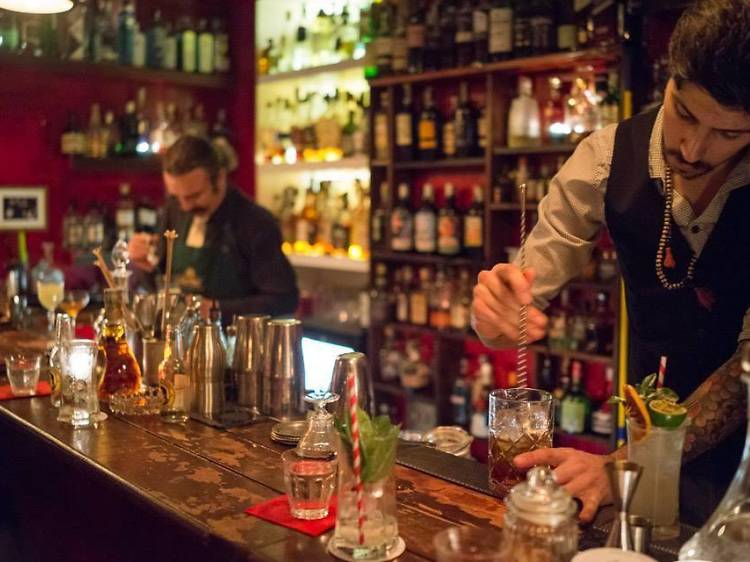 Jerry Thomas Speakeasy
13. Jerry Thomas Speakeasy
What is it? Tucked away through a hidden door inside the trendy Osteria delle Coppelle, this cool spot is great all year-round; just make sure you know the secret code to get in the door, and some of Rome's best cocktails await you!
Why go? You'll be rubbing shoulders with Rome's young and beautiful crowd – and you'll feel like you've stepped back into the Prohibition era. The mezcal-based cocktails are their speciality: it would be rude not to sip one!
Bar del Fico
What is it? A lively bar in a quintessential square behind Piazza Navona, Bar del Fico buzzes with hipsters and old men alike. The former come for the abundant aperitivo spread and excellent mojitos; the latter for playing chess.
Why go? Sit at one of the tables beneath the old fig tree, which gives the picturesque square and the bar their names. If you get hungry, Da Francesco next door does a pretty decent pizza.
p&p fotografia
What is it? Nestled between Piazza Venezia and the spot where Caesar fell to his bloody death (more famously known these days as Rome's cat sanctuary), this new joint has already gained its reputation as the place to go.
Why go? Come here for the cocktails and chill out to the DJ's tunes in the lounge bar. Expect to wait in line at the weekend. It's a good place to go if you're in the centre of town and looking for fun.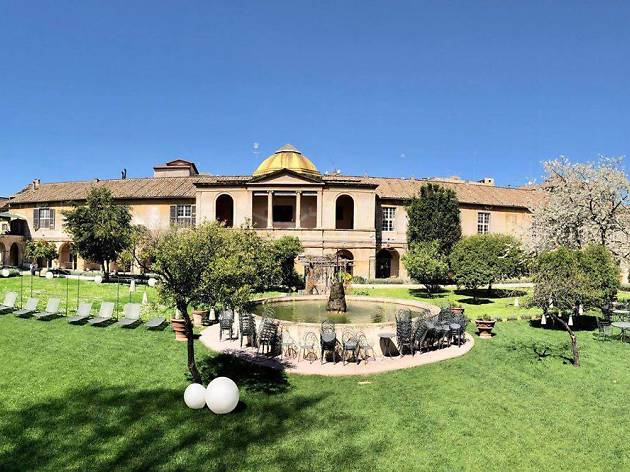 Photograph: Courtesy Borgo Ripa
What is it? Describing itself as 'super social', this large, leafy courtyard is where the 'it' crowd gather on summer evenings, to drink wine and flirt. It's a real meeting place for cool, young Romans.
Why go? Stay for dinner, or just an aperitivo, until the wee small hours. Also home to a hotel, church and gardens, the grounds of Donna Olimpia Pamphili are not to be missed.
Take your late-night festivities to new heights
To truly do as the Romans do, you need to go a few floors up, to live the real dolce vita in Rome. Take your pick from our insiders' tips on where to eat, drink and even dance on the rooftops, with some of Rome's most breathtaking views and lively nightlife scenes.