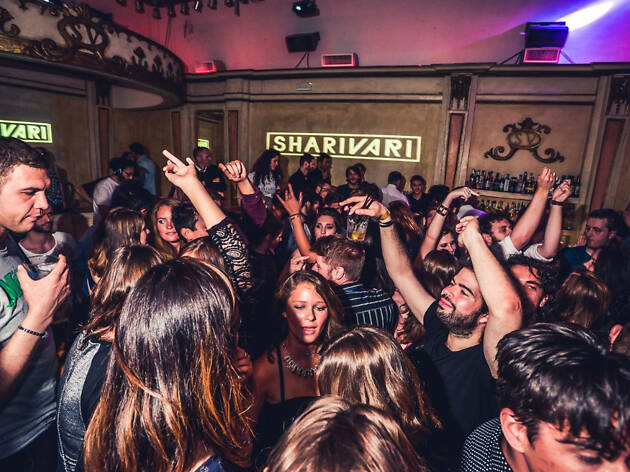 The 14 best clubs in Rome
Some set inside historical buildings, the best clubs in Rome double us as must-see attractions across town
If you haven't yet tasted the Eternal City's nightlife, you're seriously missing out: the best clubs in Rome (and bars, for that matter) are vibrant, exciting affairs that will entice even the quietest night owls.
For dancing to electronic and techno music, visit the industrial spaces that pepper the Libetta and San Lorenzo districts. More into piano bars and commercial tunes? Via Veneto and the historic buildings in the centro storico (historic centre) will be more up your alley. Clearly, the city is filled with things to do and destinations to cater to all sorts of needs.
There are some local rules to follow: ask some women to join your group (it'll be easier to get into places), dress well and do not show up before midnight. Put on those dancing shoes, it's time to embrace Rome's vita notturna (nightlife!).
Best clubs in Rome
From London and Los Angeles to Dubai and Istanbul, Toy Room is an internationally renowned club that has taken the Eternal City by storm. The eclectic and modern design (pink neon lights!) is animated by resident DJ James Da Cruz, who plays the moment's hits on a 360-degree consolle next to Frank, the iconic teddy bear mascot that everyone loves to dance with. If you get hungry, revel in the on-premise popcorn maker.
If you're into electronic and techno, get yourself to this music temple in the Libetta district. Hosting DJ legends the likes of Sven Vath and Ricardo Villalobos, Goa has been leading the Roman club scene with its avant-garde musical programs and cutting-edge sound system for a while now. Sip cocktails at the two different bars, boogie on the pool-like dance floor and don't expect to leave until dawn.
Photograph: Courtesy TripAdvisor.com
A mix between a cocktail bar in New York's Soho neighbourhood and an elegant Parisian club, Sheket is one of the most exclusive destinations in Rome. Just footsteps from Largo Argentina, the space boasts two bars helmed by top-notch bartenders, a dance floor and even a small stage for live music acts. Tunes by international DJs playing jazz, funk and blues float in the air. Frequented by an over-30 crowd, Sheket's got you covered from Wednesdays to Saturdays.
Photograph: Courtesy TripAdvisor/Profumo Spazio Sensoriale
4. Profumo Spazio Sensoriale
This restaurant and club in the north of the city is the it-place for a night out with the locals. With an indoor and outdoor space surrounded by a vast candlelit garden, Profumo Spazio Sensoriale is the perfect venue year-round. Sing your lungs out to '60s, '70s and '80s Italian and international songs, followed by contemporary DJ sets. In the summertime, the party moves outside, and there's no going home until the wee hours.
This legendary Parisian nightclub made its debut inside Rome's glamorous Palazzo Dama in 2015, bringing its famed velvety style and music footsteps from Piazza del Popolo. If it's a fashionable night out you're looking for, search no more. With Raspoutine's Ibiza style sounds and international DJs, your Friday and Saturday nights will definitely last until the wee hours. Be sure to check out the stunning outdoor swimming pool and garden for a drink.
There are more than just cars in the underground parking garage of Villa Borghese: find one of the hottest clubs in Rome right here amid an oh-so-fashionable crowd. Dance the night away to commercial, house and revival music amid beautifully dressed ladies and gents while admiring cool choreographies by professional dancers. The dance floor? Spacious – but the VIP tables are better.
Photograph: Courtesy TripAdvisor.com
This hip locale that sits right on Piazza Barberini is one of the coolest hangouts in the city. Think a two-floor New York City-style apartment in Rome, but instead of boasting Manhattan skyline views, floor-to-ceiling windows overlook Via del Tritone. An exotic mood blends with live music and DJ sets that complement the terrific cocktails available.
This ex movie theatre-turned-club in Trastevere is fast becoming one of Rome's most frequented venues. Come by on Thursdays to listen to live music jam sessions and don't miss out on Friday tribute nights, led by the resident band. On Saturdays, strut your stuff on the dance floor while Italian and international artists play R&B, soul, funk and jazz.
On a side street off famous Via Veneto, Jackie O' is an absolute classic. It's one of those clubs that used to be around when your parents went dancing, and it'll be around when your kids will go dancing, too. Frequented by a mixed crowd of all ages, the music is pure Italian classics: a piano, a singer and '70s, '80s and '90s tunes will delight you.
Photograph: Courtesy TripAdvisor/Leilouuu
10. The Sanctuary Eco Retreat/Voodoo Bar
This 1,000-square-metre space goes by The Sanctuary Eco Retreat in the winter and Voodoo Bar during the summer. Throughout both seasons, expect a green oasis mere footsteps from Monti with an all-in-one format boasting a wellness centre, a spa, a restaurant and a club. Enjoy live music, artistic performances and DJ sets from aperitivo time until late into the night in the tribal-looking venue.
Photograph: Courtesy TripAdvisor/Spazio Novecento
This gigantic palazzo in the EUR district boasting stunning terraces and a huge dance floor serves as a conference centre during the day and turns into a nightclub on special occasions. It's the go-to place when it comes to international DJs playing minimal techno and house music. Paul Kalkbrenner, Loco Dice and Chris Liebing are just some of the artists that have performed here. The sound system is top-notch, and don't get us started on the brilliant light shows.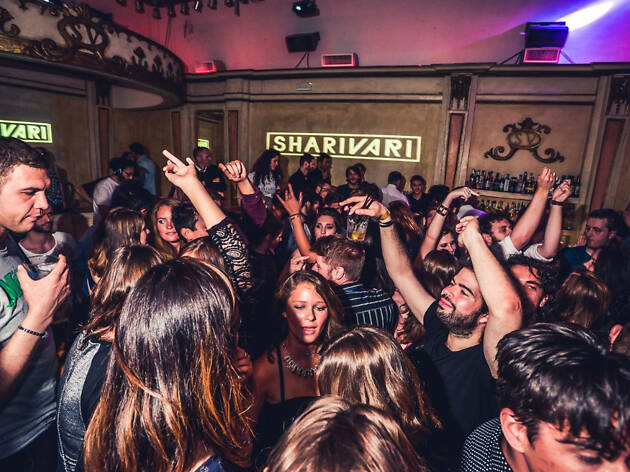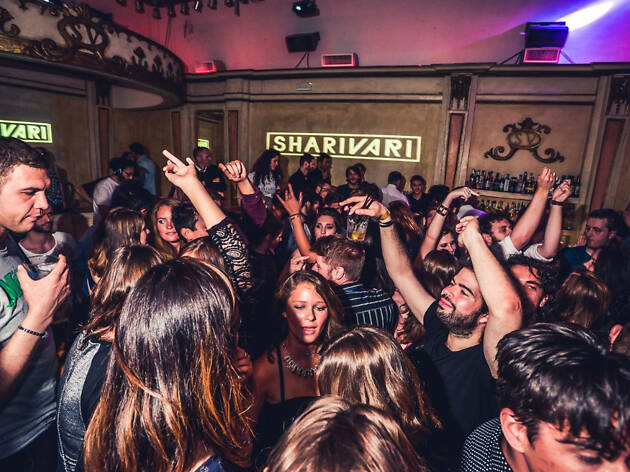 Photograph: Courtesy TripAdvisor/Shari Vari Play House
12. Shari Vari Play House
It's no wonder Shari Vari Play House attracts a stylish international and local crowd: the three-level club is in the heart of the historical centre and plays host to everything from house to hip-hop music. Navigate your way through the different dance rooms, from the upper level DJ booth and main bistro to the Barocco space and underground area while dancing the night away.
Photograph: Matteo Lippera
When it's not time to call it a night yet but the bars are closing, head to Notorious – the famous after-hours club that opens at 2am. Just a stone's throw away from Piazza Barberini, Notorious has got you covered with commercial music, a mixed crowd and a dance floor that can hold up to 300 people.
Photograph: Courtesy TripAdvisor/Maryel M
Just had drinks in the Prati neighbourhood and feel like dancing? Gus is your best bet. Just a short walk away from Piazza Cavour, this private apartment turned slow bar and club attracts a young and glamorous crowd. Set on two floors, Gus boasts a variety of rooms and a small dance floor where you can show off your moves.
Feeling the hunger pangs?
A history lesson about the best pizza in Rome is intrinsically connected to the long-standing rivalry between the Neapolitan and Roman versions of the delicacy. In Naples, the pizza boasts a soft, thin and slightly chewy dough. In Rome, a crispier dough is preferred. Regional allegiances and personal preferences will dictate your palate's own champion but one thing is certain: both versions of the food are delicious.