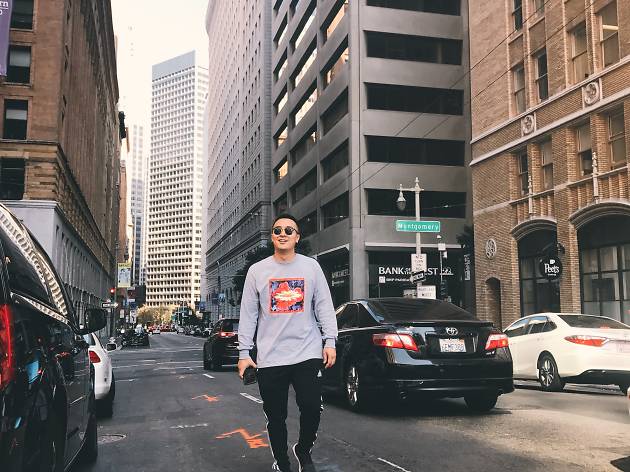 Downtown San Francisco neighborhood guide
Find the best restaurants, bars, shops and things to do in downtown San Francisco with our insider's guide to the area
Downtown San Francisco is easy to get to: Most all the MUNI trains and buses converge on Market Street, the city's main artery. Jump off at Montgomery or Embarcadero to explore this bustling business district, where galleries, restaurants, bars, and stores are interspersed with office buildings. There's plenty of history to be found, from Tadich Grill, the oldest continuously operating restaurant in San Francisco, to Specs, a knickknack-filled dive bar that's maintained its oddball charm for 50 years. But there are also modern destinations for the social media savvy, from the inaugural Museum of Ice Cream to Autodesk's gallery of larger-than-life 3D design.
How do I get to downtown, SF?
Take BART or any MUNI train (J, K, L, M, N, or T) to the Montgomery or Embarcadero stop.
What are the most popular attractions in downtown, SF?
Downtown San Francisco is bordered by SoMa—the city's tech hub—Chinatown (the largest Chinese enclave outside of Asia), and the Union Square shopping district. The downtown area is also referred to as FiDi, short for the financial district, since many offices are clustered in the neighborhood. That also means a bevy of Michelin-starred restaurants, impressive architecture, and cocktail-slinging happy hour bars. You'll find a hidden-gem fortune cookie factory, a museum devoted to the sweet art of ice cream, and a beloved literary relic from the Beat era.
Time Out tip:
With its distinctive pointed shape, the Transamerica Pyramid (600 Montgomery St at Clay St) may be the most recognizable building in San Francisco, The 48-story skyscraper was designed by architect William Pereira in the '70s—its facade is coated in crushed quartz and the spire is layered in aluminum. On certain holidays, the top of the pyramid, nicknamed the "Crown Jewel," lights up like a beacon. Though you can't go up into the tower anymore—access was restricted in the '90s—there's history to be found around its base: Look for plaques commemorating the whaling ship Niantic, whose hull lies just below the building, as well as Bummer and Lazarus, two local, storied stray dogs known for their rat-killing prowess in the 1860s (and unusual canine friendship).
RECOMMENDED: 41 best things to do in San Francisco
Things to do in downtown San Francisco
Best selling Time Out Offers