The best seafood restaurants in San Francisco
We round up the best seafood restaurants in San Francisco to feast on super-fresh crabs, local oysters and fish dishes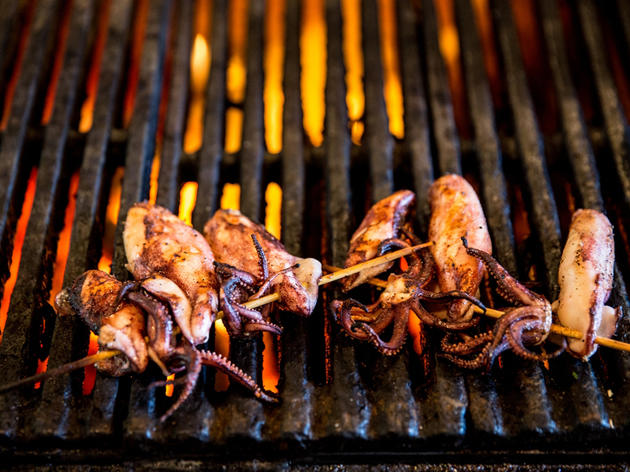 Seafood restaurants
Opened more than a century ago as a fish market-cum-lunch counter, Swan's has been dishing up fresh, no frills seafood—filleted, cracked and shucked before your eyes—ever since. Belly up to the marble counter and start with a bowl of clam chowder, served with a hunk of fresh San Francisco sourdough. Move on to a plate of fresh-cracked Dungeness crab, thinly sliced smoked salmon, half a dozen Miyagi oysters, or mixed seafood cocktail/salad topped off with a dollop of cocktail sauce or house-made horseradish. Accompany everything with a pint of local Anchor Steam beer and you can scratch authentic SF seafood experience off your bucket list. Cash only.
Established in 1849, Tadich is the city's oldest restaurant, and still one of its most popular. Power-lunching politicians, techies and tourists alike belly up to the classic mahogany horseshoe bar and tuck into old-school San Francisco dishes such as crab Louis, shrimp a la Newburg, Hangtown Fry (oysters and eggs), and giant bowls of San Francisco cioppino (shellfish stew) accompanied by a big hunk of sourdough bread. If you prefer more private seating, let one of the white-coated waiters usher you into a wooden booth (with service bell). No reservations are accepted and there's invariably a line out the door, but it's worth it to experience a bit of Barbary Coast San Francisco.
Sister to Epic Roasthouse, Waterbar takes full advantage of its Embarcadero waterfront location with panoramic views of the Bay from both inside and the outdoor patio. A pair of 19-foot-high circular aquariums anchors the main floor, filled with all-manner of fish and marine creatures. A glass caviar-inspired chandelier and a horseshoe-shaped raw bar offers dramatic seating for the sustainably harvested seafood menu, which includes a full oyster menu and seasonal selections such as wood-oven roasted Alaskan halibut with fresh pole beans and mussels en papillote.