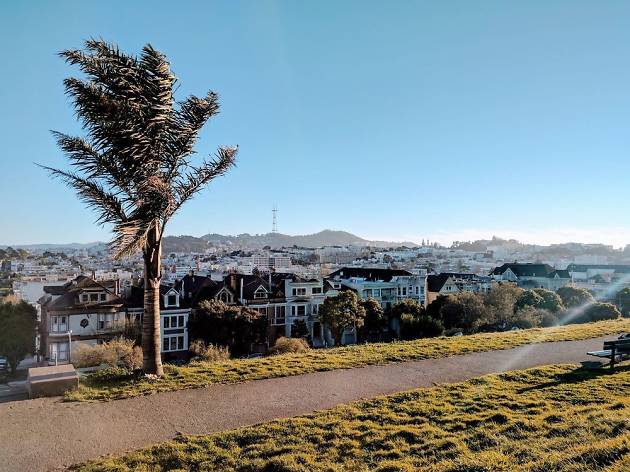 The 12 best San Francisco parks
Check out the best San Francisco parks, from the forests and ocean views of the Presidio to the Painted Ladies of Alamo Square
April 2019: Spring is here with a bounty of warm weather, blooming flowers and people watching – which means it's time to start exploring the best San Francisco parks. Enjoy the sun with thousands of your most raucous neighbors at Dolores Park, spread a blanket at the Presidio's Main Post for the city's best family-friendly food truck event, or dance like no one's watching at Golden Gate Park's free Sunday afternoon Lindy Hop party.
There are a million reasons to love SF, but for locals and tourists, alike, the sheer number of San Francisco parks and open spaces top the list. You'll find not only some of the city's best museums and attractions located inside these massive green spaces, but spectacular hiking trails, vistas and free events too. Whether you're seeking a place to picnic or an active day outdoors, the best San Francisco parks are where you need to be.
RECOMMENDED: Full guide to the best things to do in San Francisco
See more of San Francisco
Whether you're a wide-eyed tourist taking it in for the first time or a seasoned San Francisco resident, this city never fails to impress.