Seoul's best restaurants for fine dining
For a taste of Seoul's cuisine scene at its finest, try these high-end dining destinations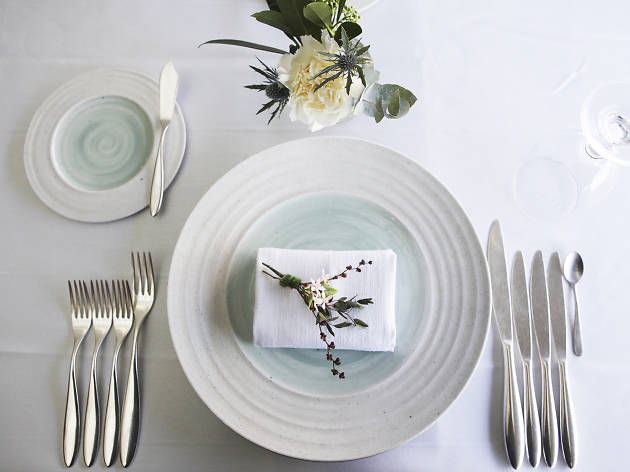 Looking for a good restaurant to take a fancy date? Trying to impress the parents? At our editors' recommended fine-dining restaurants the service is spectacular, the food is superb and the chefs are some of the world's best…
Recommended high-end restaurants
Jung Sikdang is a groundbreaking, iconic Korean restaurant for a variety of reasons. Opening in Sinsa-dong in 2009 and New York in 2011, it has received two Michelin stars and is ranked the 10th best restaurant in Asia. These awards are certainly deserved, but they are especially significant to Koreans: With the Korean obsession over international rankings (whether in education, sports or economic measures), this restaurant's international acclaim has restored some level of pride around hansik, or traditional cuisine.
Read more
The word brasserie conjures up worn but polished counters, nonchalant mustachioed servers and delicious, simple French cuisine served unpretentiously at reasonable prices. Maison de la Catégorie gets almost all of these right (maybe not the mustaches, but we'll be reasonable). Unlike many of the fine dining establishments that fill Cheongdam, they focus on simple, filling dishes and familiar dessert favorites.
Read more
After Jung Sik Dang, Mingles is the most interesting fusion Korean dining experience in Gangnam. As the name "Mingles" suggests, the menu consists of Korean as its backbone with Japanese, Spanish and French influences applied in various ways. To their credit, Mingles has worked hard to remove the stigmas associated with the term fusion: In Korea, fusion Korean food has up until recently been viewed a pretty name with nothing concrete backing it up.
Read more
If you're ever in the mood for a sumptuous French feast, with your meal enhanced by a view of tranquil Anguk-dong during your meal, there's "bien-être" (stylized without capital letters). The kitchen is headed by Chef Park Min-jae, who studied at Le Cordon Bleu and worked at Pierre Gagnaire in Paris.
Read more
OKitchen 3, or OK3 as it is nicknamed, is the third in a line of beloved restaurants from owner and chef Yonaguni Susumu, who has become a local celebrity in his own right. At age 22, enamored of John Lennon, he left Japan for England, where he happened to get a job washing dishes at a French restaurant.
Read more
Congdu is a self-proclaimed "modern hansik" fine dining restaurant. The name "Congu" represents the restaurant's aspiration to serve creative dishes that incorporate as their main ingredients "cong" (beans) and jang (fermented paste)—two foods that highlight the science of fermentation in Korean cuisine. Signature dishes include the grilled beef sirloin steak with 15-year seed soy sauce and black garlic purée made with Uiseong garlic, and crab marinated in a master soy sauce using a special technique said to have been passed down from an aristocratic Joseon-era family.
Read more