Hanbok designer Oh In-kyung is a blue-jeans girl
Modern day designer, Oh In-kyung wears a hanbok, even on her days off.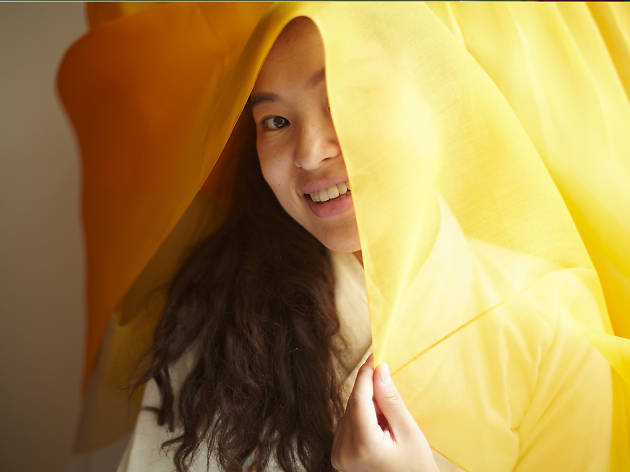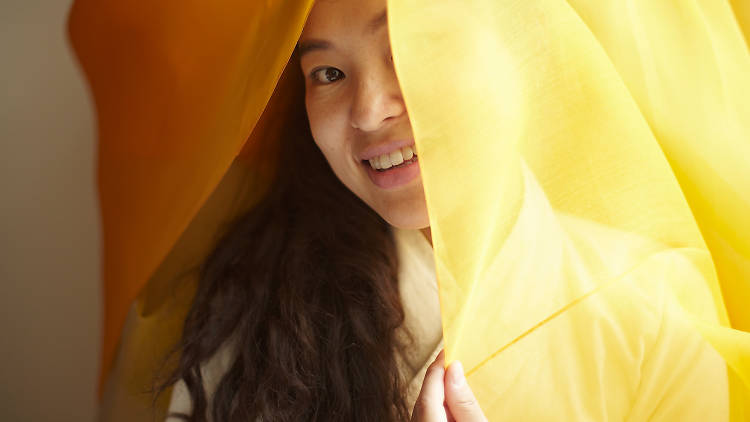 When Oh In-Kyung first started her design house, she wanted a space where she could make pretty garments, hold exhibitions and have a glass of wine or two with her friends—a whimsical world that she could grasp and cherish. But making the move from her small studio in Yeonnam-dong to Wonseo-dong, her world has expanded into a full-fledged business called Inojudan, a design studio specializing in custom-made hanboks. Delving into fashion in her thirties in New York, she took inspiration from her foreign friends who weren't afraid to wear a pair of moccasins with a lazy t-shirt. "When it comes to my designs, I am pretty liberal with fabric choices, but as for the garment itself, I stick to the traditional structure and lines." She herself wears jeogori (upper garment of a hanbok) with the waist slit open matched with a pair of jeans and flats on days "on," as well as off.
Start the day off clean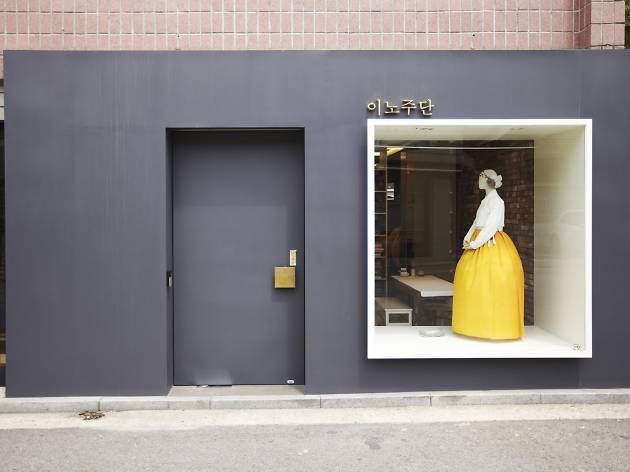 I spend my entire day at Inojudan. I come to work at 11am, remove my shoes and do a major cleanup, or plan for the day ahead. When I first got my studio, I treasured it like a baby—and as cheesy as it will sound—I think it's important to stay true to the same sentiments that you began with. We clean the windows and sweep the floor by hand on a daily basis. My boyfriend thinks I run the studio like it's a military base.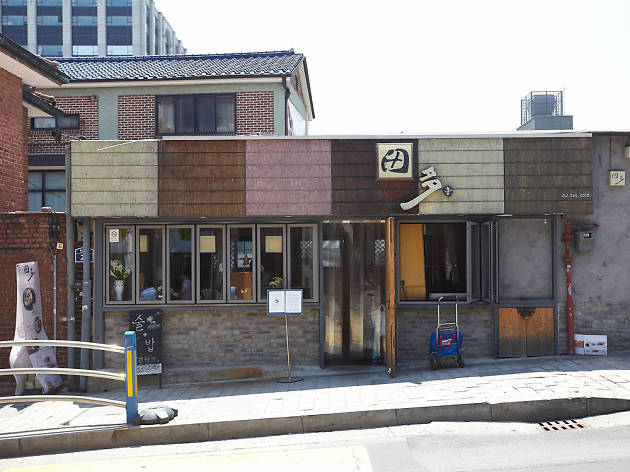 As crazy as it sounds, there aren't a lot of Korean restaurants where you can grab a quick bite in Wonseo-dong. On "eye-flippingly" busy days like Fridays and Saturdays, I go on a 5-minute walk to Jeonda to order their daily lunchbox. The food really does come out as soon as you sit down.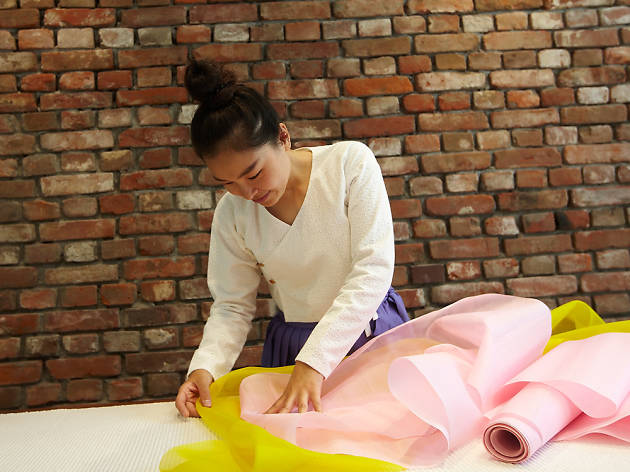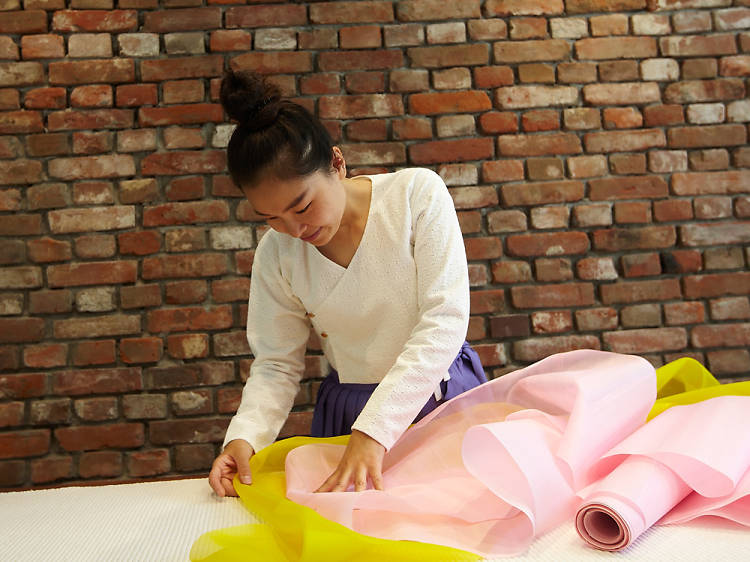 All day long at the studio
With the fabric from Gwangjang Market, I sew up my orders (which require 70% hand sewing), and receive clients who've made appointments prior to their visit.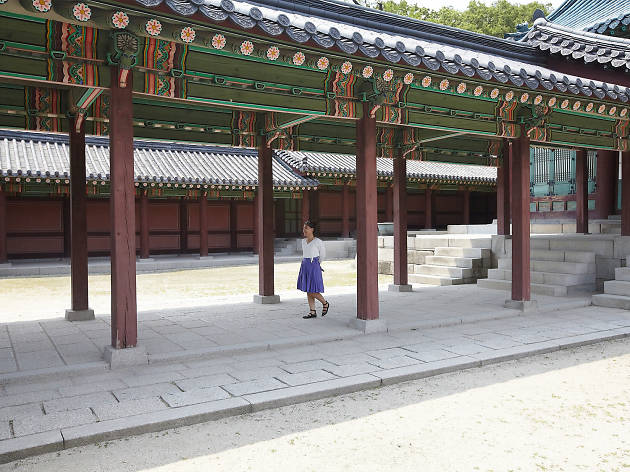 Changdeokgung is pretty great, but the secret garden (Biwon) inside the palace is the real hot spot. When I tell my elders in the industry about my work and worries, they say: "Buy a bottle of makgeolli and take a good stroll through the palace. So many people have lived and died there." As much as I go for the solace, I also go to admire the shape and detail of the roofs. The roof, the seob (the fabric right below the collar) of a jeogori and the tip of a boseon (traditional Korean socks) all have the same soaring curve!
Restaurants, Traditional Korean
From 11am until 8pm, the studio lights never go off—I think of it as a promise with my clients. After work, I have dinner at Yeonnam-dong Gamnamu-jip (the restaurant was aired on "Infinite Challenge"). I don't enter any place if it doesn't look pretty at first sight, but Gamnamu-jip is an exception. They are generous with the side dishes, so I can happily shovel the food away.


Even on tired days…
If there is one thing that I don't skip every day, it's yoga. Hongdae Yogakula is close to home, but when the one-room studio holds workshops on Sundays, I head to JAI yoga in Cheongdam. Recently, I took a CrossFit class that was a lot of fun, although I did leave crawling out. I reduce my stress by exercising.
Sundays and Mondays are my weekend
Her recommended hot spot? Severance Hospital
On the "weekend," I wake up late and have brunch with my boyfriend at the Severance Hospital. When I first found out about this place, I insisted that we move to this neighborhood. The convenience store here sells everything from sweatpants to undergarments, and when the hospital opened up its Cancer Center, the store started to sell hiking clothes. If I am in a huge rush, this is also where I shop for groceries. This hospital literally has everything.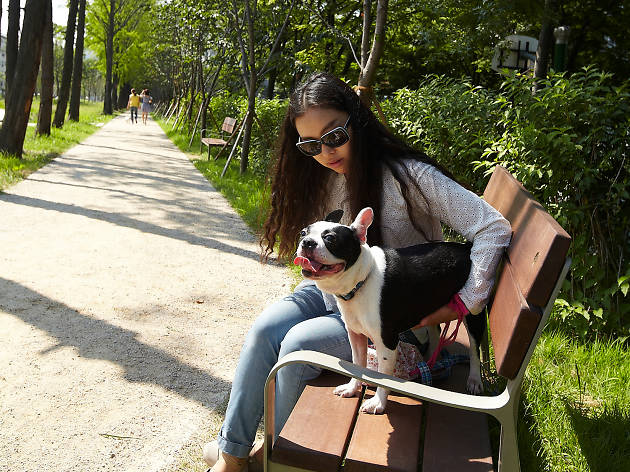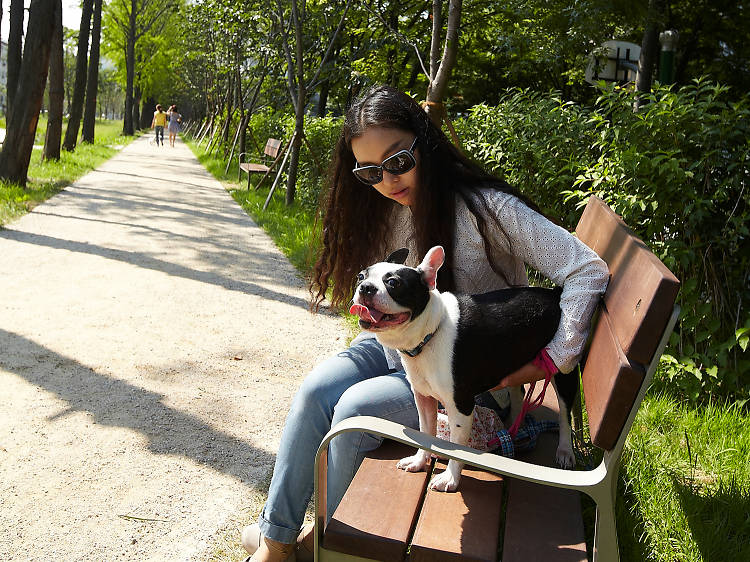 An hour or more with her dog Josephine
As the mother of three dogs and cats, I try to take Josephine on walks at Yeonnam Park when it's bright out—just how she likes it. If I somehow lose control of her leash, the Boston Terrier sprints for her life without ever looking back. Josephine has a pretty face, but she has the soul of a devil.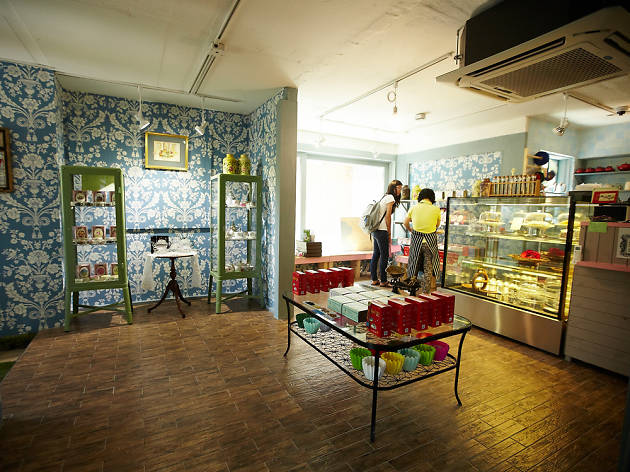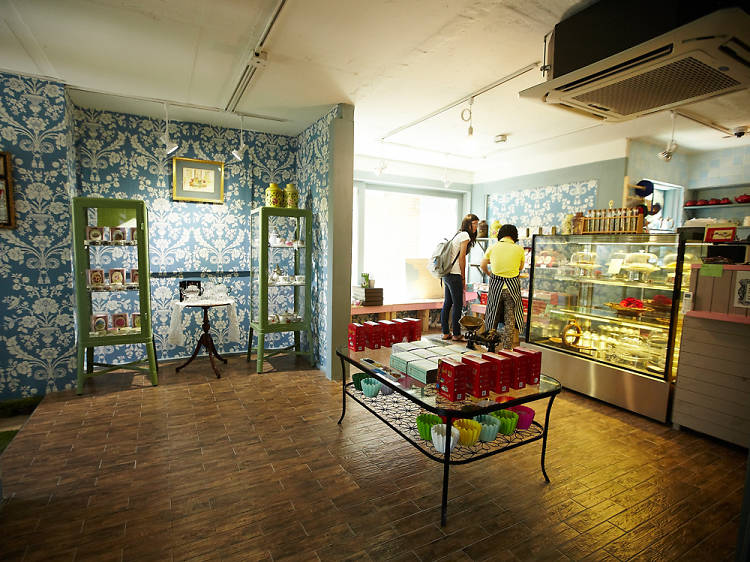 Free time calls for book prepping
I don't like cluttered spaces, so for book-related meetings, I go to Uhjjeoda Gagye to concentrate. Their cakes are from Peace Piece, the toast is from Seochon and the coffee and bread comes from Bread Fit at Yeouido's Lotte Castle Ivy. As I have already said with Severance Hospital, I am a huge fan of the "one-stop system," taking care of everything in one location. Oh, and the owner of the Tea Museum near the studio is quite the character too, just like a French lady from a movie. If only the signage was a little more attractive.
On days off, like Sundays, I feel obligated to eat something really good. I am no longer a vegetarian, but I still stop by Sukkara, a café that I used to work at. I thought their food was unusually bland at first, but it's a flavor that lingers in your mind after a few visits. And I can't forget to mention Tuk Tuk—this restaurant is the perfect choice on all occasions. The manager always saves me a seat if I call a little bit before coming in.
More stories on Seoul creatives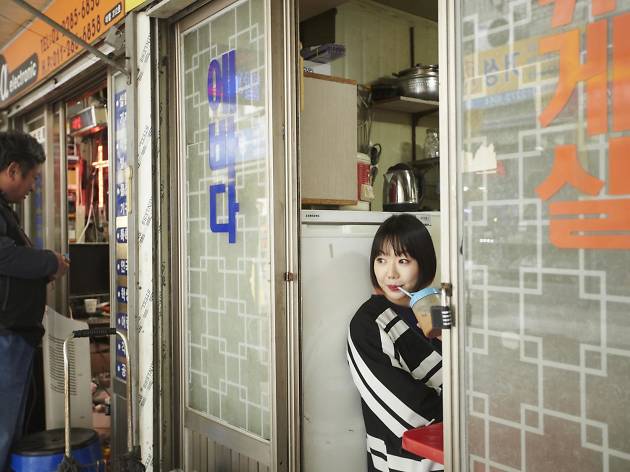 We followed graphic design-based visual artist Vakki to see Seoul through her eyes.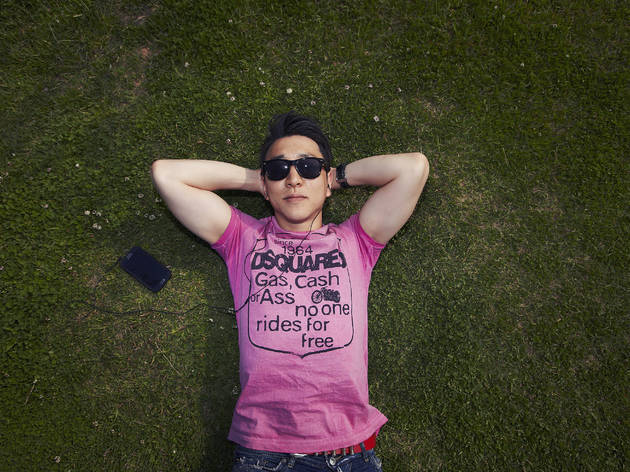 Rapper from NYC, Jay "Flowsik" Pak of hip hop group Aziatix, lays down his Seoul.