Foreign neighborhoods in Seoul
Worlds within Seoul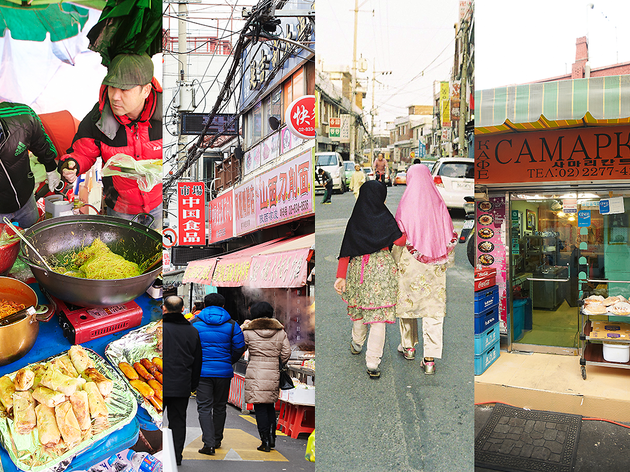 Sunday Filipino Market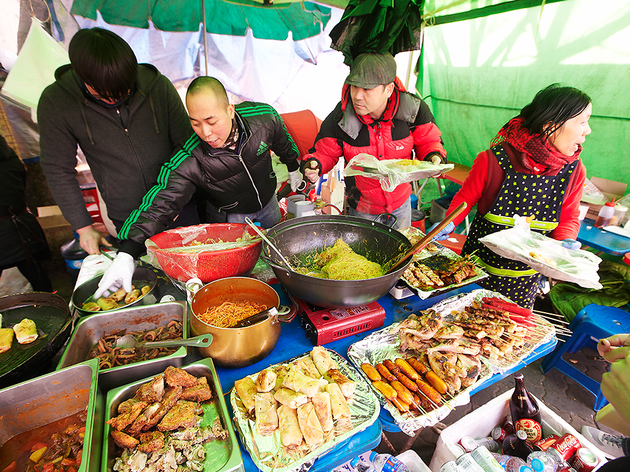 One of the most publicized foreign markets in Seoul, the Sunday Filipino Market is the go-to place for Filipinos, Koreans and other travelers who are missing the sunny atmosphere of the Western Pacific archipelago. Though the market itself isn't large and consists of a string of vendors outside of Hyehwa Station, there's a range of authentic Filipino foods such as balut (boiled fertilized duck egg, a common street food in Southeast Asia), spring rolls, stir-fry, desserts and more. Hard-to-find products, such as sauces and canned ingredients for Filipino dishes, can be found here as well. Most importantly, the spot serves as a meeting point for those in the community and the nearby Woori Bank even caters to the foreigners in the community by opening especially on Sundays for foreigners only (9am–4pm).
Daerim-dong Chinatown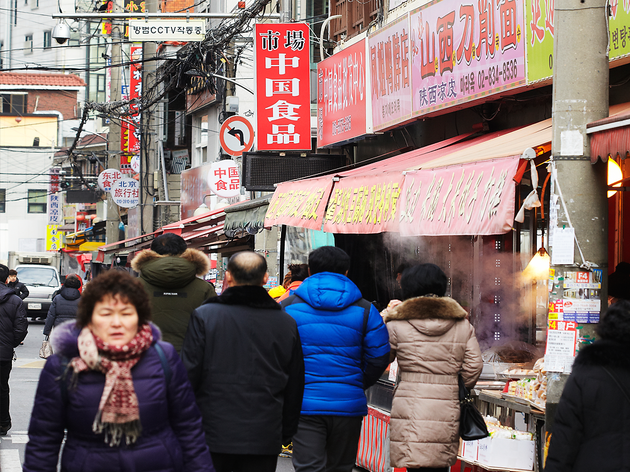 Alongside storefronts with Mandarin names, tea eggs bubbling in soy sauce in rice cookers are sold next to some stalls with youtiao (Chinese crullers). A few restaurant promoters stand outside exit 12 of Daerim Station with fliers for their respective venues. Red silk lanterns sway to what might be the music of Jay Chou, and real estate agencies post nearby rentals in Cantonese and Mandarin, but not in Korean at all. There are, after all, 20,000 Chinese people (including Chinese-born Koreans) in Daerim-dong alone. Many are from provinces bordering North Korea—Jilin, Heilongjiang and Liaoning—and occupy some of the dozens of businesses in the area. Unofficially known as Seoul's Chinatown (with Korea's official Chinatown still in Incheon), protests by nearby residents shut down the city's attempt to legally deem Daerim-dong a "Chinatown" last autumn out of fear that this title might lower property values in the area. Regardless of its official or unofficial status, it remains a haven for authentic Chinese food lovers to seek out abai soondae (the type of soondae from Kaesong), xiao long bao and yang rou chuan (Beijing lamb skewers) coated in cumin served with wok-braised peanuts. Find the restaurant of your choice, top off your night with a couple of Tsingtaos and see Seoul in a new light on a full stomach of Chinese cuisine.
Usandan-ro Muslim City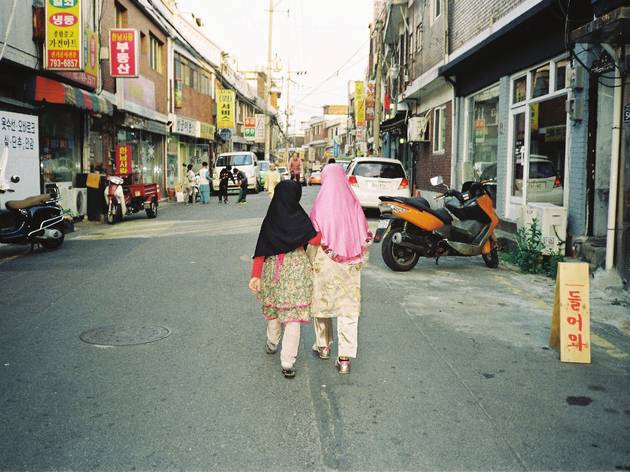 Officially opened in 1976, the Seoul Central Masjid remains the only mosque in the city. In its splendid myriad of blue and white ceramic tiles, the mosque has become the center of the Usandan-ro area and attends to the several onlookers curious about its architecture and culture. Full of halal delicacies, the Middle Eastern neighborhood has catered to a Muslim population that is estimated to be at 200,000 and growing. More recently, there has been a surge of interest from young Koreans in the area. Just in the past few months, LGBT bookstore Sunny Books, the club Moloko Plus as well as a small number of cafés and studios have opened up on the street making for a more diverse demographic of people in the area. Islamic or not, Middle Eastern or otherwise, who could say no to lunching on kebabs and having baklava for dessert?
Gwanghui-dong Little Russia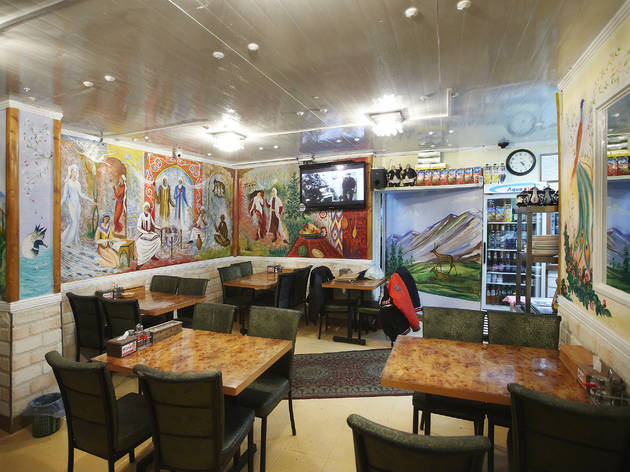 The "Little Russia" of Seoul is not necessarily the St. Petersburg of Tolstoy novels but rather, a collection of well-established restaurants in Gwanghui-dong. It's not limited to Russia either: Within the neighborhood, there's cuisine from Central Asian countries like Kazakhstan, Kyrgyzstan and Uzbekistan as well as a handful of Mongolian options. Especially when the weather's chilly, it's nice to bundle up and try meats, soups, pies and liquors that have kept those regions warm for centuries.