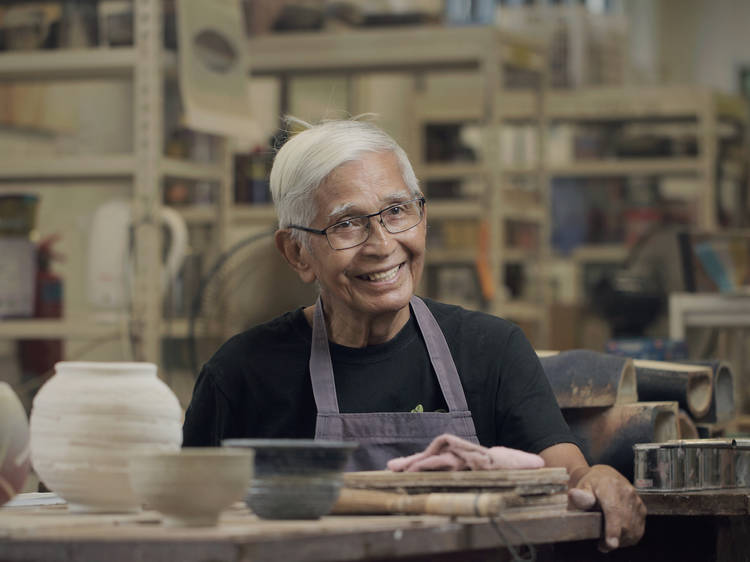 Photograph: Sean Lee
One can go on and on about Iskandar Jalil. At 81, the legendary master potter is still going strong. The Cultural Medallion recipient's works are inspired by Japanese and Islamic styles that are used to reflect his beginnings as a ceramist and Singapore-Malay identity.
Iskandar Jalil's works are highly sought after by private collectors and foreign dignitaries around the world. His signature style includes tactile rich surfaces, the use of twigs as embellishments, the presence of Southeast Asian motifs and Jawi calligraphy, and a signature blue glaze known as "Iskandar Blue".