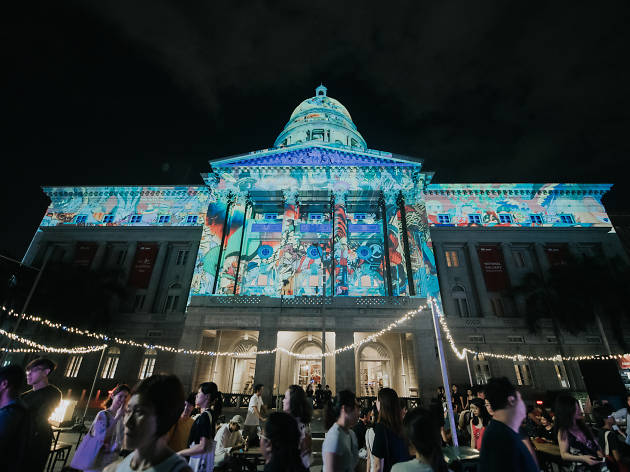 7 breathtaking programmes you can't miss at the Light to Night Festival 2020
The fourth edition of Light to Night Festival returns to the Civic District
A marquee event of Singapore Art Week, Light to Night Festival returns from January 10 to 19 and takes over the Civic District where art extends beyond the walls of iconic institutions and transforms sites such as the National Gallery Singapore, The Arts House, Victoria Theatre and Victoria Concert Hall, Asian Civilisations Museum and Esplanade – Theatres on the Bay.
This year's theme, Invisible Cities, draws inspiration from postmodern literature by Italian writer Italo Calvino. The book uncovers a series of wondrous, surreal cities as described by intrepid explorer Marco Polo, with an interplay of reality and imagination. In the same vein, the National Gallery Singapore commissioned four local writers – Desmond Kon, Kevin Martens Wong, Marc Nair, and Nuraliah Norasid to compose four sonnets that articulate their insight and imagination of the precinct, taking into account the distinct history of each building. The full array of festival programmes and installations were then built on these sonnets, drawing us into the rich imaginary worlds of artists, writers, musicians, designers, filmmakers, performers and many other creative talents!
Admire beautiful projections on the facade of historical institutions, be serenaded by Singapore's top talents, and explore a different side of Singapore at this year's Light to Night Festival 2020: Invisible Cities.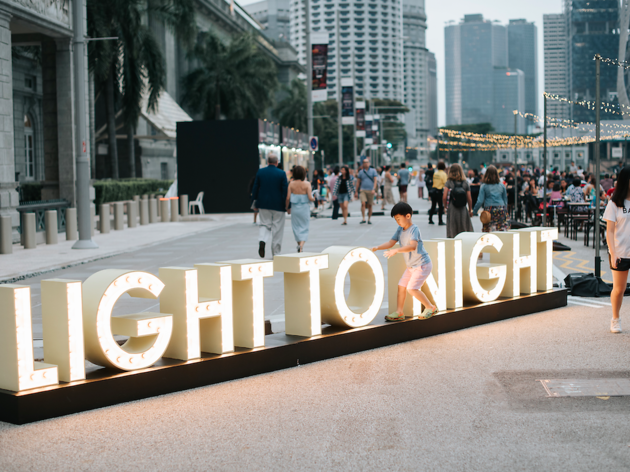 Over the two weekends, National Gallery Singapore will be extending its opening hours to 10pm, and the roads will be closed to make way for the festival. Not to mention, festival-goers can enjoy free admission to all exhibitions at the Gallery from January 10 to 12 and January 17 to 19.