Art After Dark
As Gillman Barracks celebrates its third anniversary, we take a look at where it stands now, and what its plans are for the future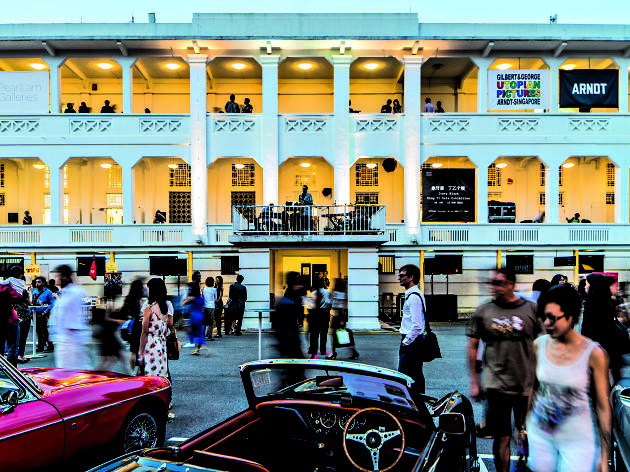 It feels like just yesterday when Gillman Barracks opened its doors to art lovers, but in the blink of an eye, the cluster is now three years old. It hasn't always been smooth sailing: foot traffic had been low due to its somewhat out-of-the-way location and several tenants have decided not to renew their lease earlier this year. But that's not to say that things aren't picking up.
As the former army barrack celebrates its third anniversary, we catch up with Kow Ree Na, the director of the Lifestyle Programme Office at Economic Development Board (EDB), and Low Eng Teong, the director of visual arts and sector development at the National Arts Council (NAC), to find out what's in store.
'Our tenants have put up over 300 quality exhibitions'
What were the initial goals for the cluster, and do you feel that they have been achieved?
Kow Ree Na: The joint vision for Gillman Barracks by NAC, EDB and JTC Corporation is to develop it into a key visual art precinct in Asia, so as to strengthen Singapore's position as an arts hub in Asia. In these three years, Gillman Barracks has gained good traction amongst the international and local art community. Collectively, our tenants have put up over 300 quality exhibitions, many with a focus on South-East Asian art. Some of our international galleries also carry our local artists back in their home branches, such as Jason Wee in Michael Janssen Berlin and Jane Lee in Sundaram Tagore New York. We look forward to more good things to come as we celebrate our third anniversary.
What are some of the aspects that Gillman Barracks is currently working to improve on?
Kow: Taking into account feedback from our tenants and the public, we have built sheltered walkways, rest points, and a linkway to Alexandra Road to shorten access from Labrador Park MRT to seven minutes so as to enhance visitor experience, and increased the F&B offerings to the current five restaurants, cafes and bars, with former Gillman Village Handlebar and one more cafe to open by the end of the year, bringing it to a total of seven establishments.
You've just put out an open call for new tenants. What are the criteria that you keep in mind?
Kow: They will be evaluated based on the gallery's profile, artist representation, portfolio of past exhibitions to name a few. There will be two phases of submissions for the open call and we should expect the first batch of new galleries to soft launch early next year.
'Some of our international galleries also carry our local artists back in their home branches, such as Jason Wee in Michael Janssen Berlin and Jane Lee in Sundaram Tagore New York.'
There are two tours that visitors can join by Art Outreach and Friends of the Museums. Tell us more about those.
Low Eng Teong: Art Outreach will be designing programmes specifically for Gillman Barracks tailored to art enthusiasts and members of the public who are new to contemporary art, such as workshops and a new visual thinking skills programme. This is in line with our aim to increase visual arts literacy and promote the appreciation of the arts in Singapore. Friends of the Museums conduct two regular tours around the enclave – a weekly 'Art & History' tour for art enthusiasts looking for a unique encounter with art and a dose of the Barracks' history, and a monthly 'History & Heritage' tour that focuses on the Barracks' evolution from a British military barracks in the 1936 to today's contemporary art enclave. The tours usually run on Fridays or weekends.


We hear that an extra big edition of Art After Dark will be planned for this month. Could you share more details with us?
Low: The next edition of Art After Dark on Friday, September 25 at 7pm will be part of Gillman Barracks' third anniversary celebrations. Expect several special exhibitions featuring Singapore artists and programmes by the galleries; NTU Centre for Contemporary Art Singapore's Residencies: OPEN series, where visitors can explore studios of their artists-in-residence; soft openings by our new tenants Playeum and Art Outreach and a 50 Years of Singapore Art Archives exhibition. There will also be special music programming, F&B pop-ups, a design retail market, visitor engagement activities, an after party and much more. Join us for an arty night out under the stars as Gillman Barracks celebrates its third anniversary!
3 new things at Gillman Barracks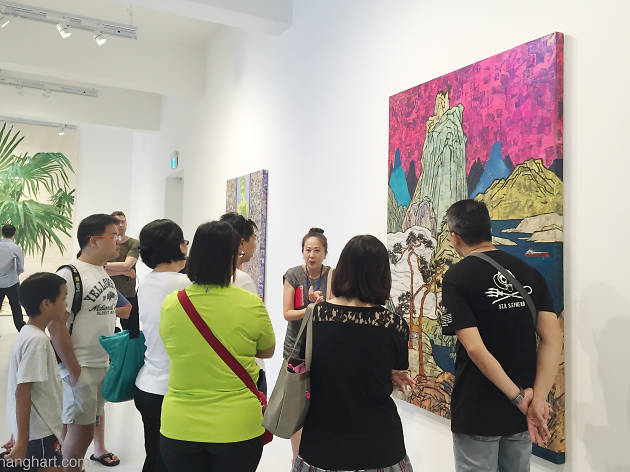 Talk about art over tea
Hosted jointly by the galleries at Gillman Barracks, Tea at Gillman Barracks is mainly aimed at art collectors and enthusiasts, and gives visitors a chance to take part in talks and joint openings.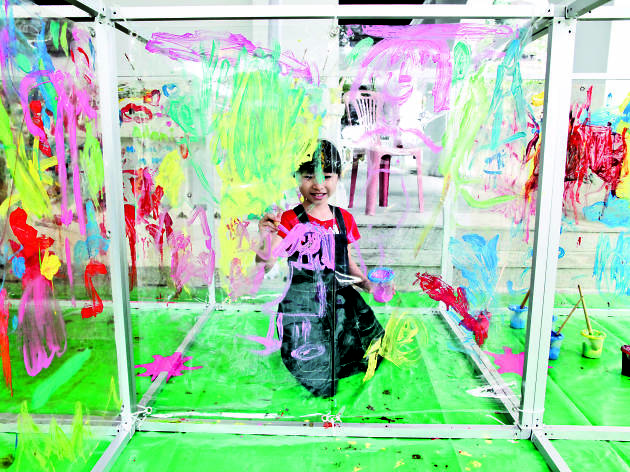 Get the kids involved
One of the enclave's new tenants is Playeum, which offers children a place to learn about – and create – art. An experience titled 'The Art of Speed' launches on September 24, where kids will get to experiment with all things F1-related.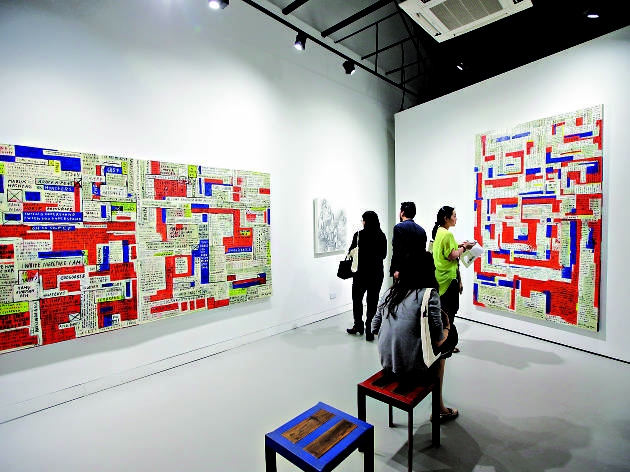 Pop over to pop-up galleries
Aware that many galleries are not able to sustain a physical space all year round, Gillman Barrack's new programme allows them to set up shop for around a month at a time. These will focus on South-East Asian works.