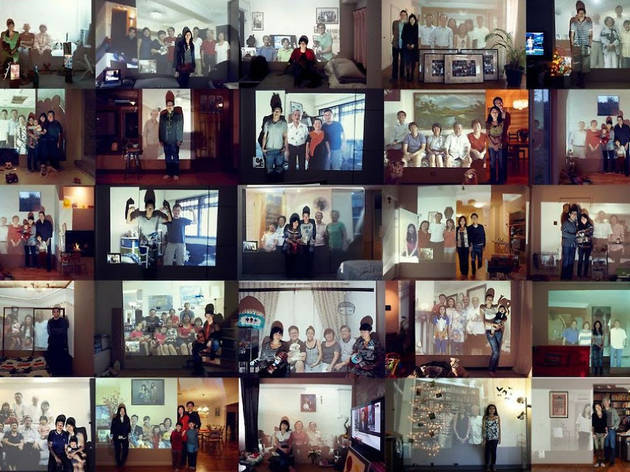 Time Out says
When the doors of Fost Gallery closes, the doors of the Internet opens. From now until June 28, the art gallery is going digital with Come Together, an online group showcase featuring 12 artists from Singapore and around the world. But it's not your usual art exhibition – each artist spotlights a work by another artist in the group and presents their reasons by the selection.
Come Together is inspired by local artist John Clang's Being Together, a series of family portraits where a member or two are living abroad while the rest of the family are in Singapore. Despite being a decade old, the series still remains relevant today, especially during these strange times when you're only allowed to leave the house for essentials or your job if you're a key worker – so that even means living apart from your family and going by each day without seeing them if you're not eating, breathing and sleeping in the same house.
But all hope's not lost. There is a myriad of ways to stay connected online. And with Come Together, Fost Gallery is connecting art lovers everywhere via the online exhibition which is free to view. Founder Stephanie Fong shares, "Life has to, and must, go on. So even though our physical space is closed, we are still continuing our programming, albeit accessible only online."
Check out works by Singapore's Kray Chen, John Clang, Donna Ong, Ezzam Rahman, Wyn-Lyn Tan, Sebastian Mary Tay, and Ian Woo, as well as other artists from Manila, Hong Kong, Johor Bahru, and Karachi via fostgallery.com/online-exhibition.
Details
Dates And Times
Users say