#futuretogether at Gardens by the Bay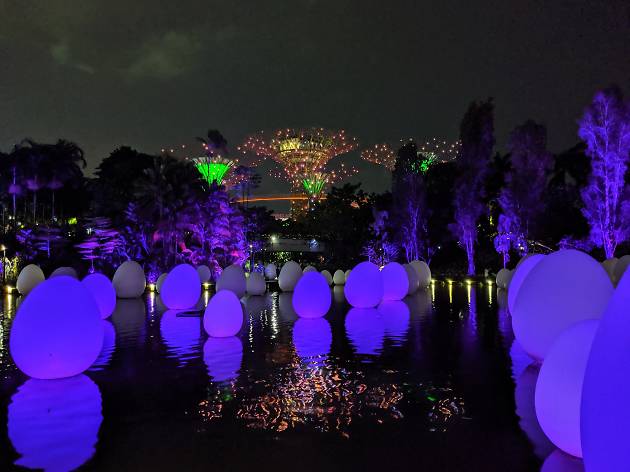 1/5
Photo: Dewi Nurjuwita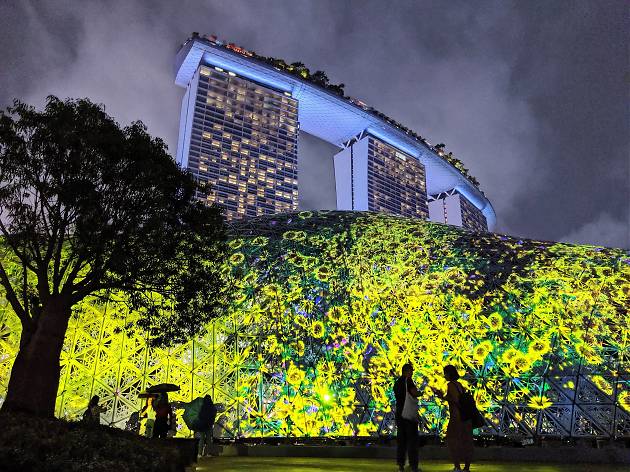 2/5
Photo: Dewi Nurjuwita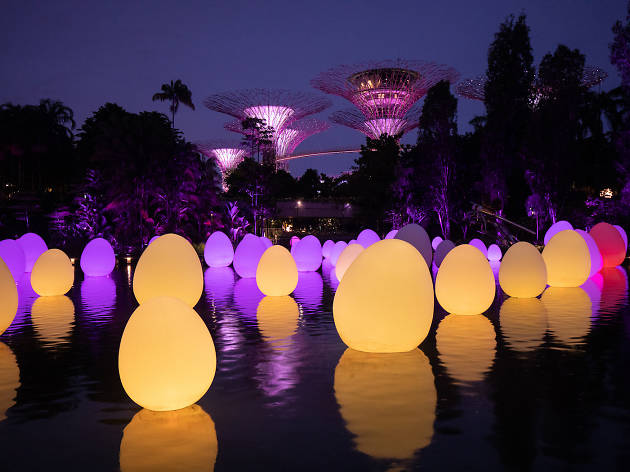 3/5
Photo: Gardens By The Bay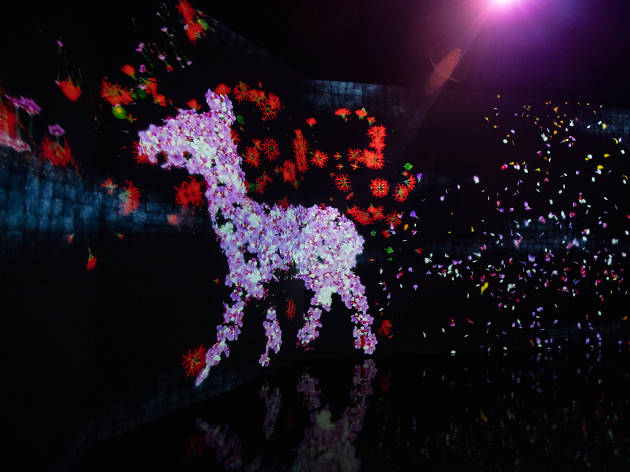 4/5
Photo: Gardens By The Bay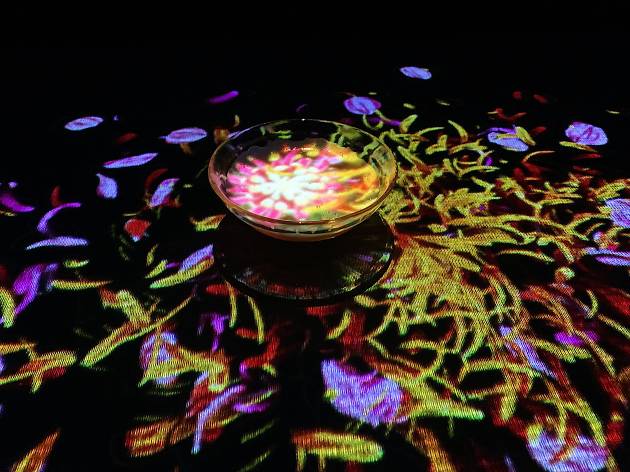 5/5
Photo: Dewi Nurjuwita
Time Out says
There's still time if you haven't seen the illuminated outdoor and indoor artworks at Gardens by the Bay. #futuretogether has been extended until March 22 to further brighten your Instagram feed.
Japanese art collective teamLab – famed for the Future World exhibition at the ArtScience Museum – combines technology and art for the #futuretogether exhibition in honour of Singapore's bicentennial. The exhibits encompass three themes – Aspirations, Connectivity, and Possibilities – each relating to how Singaporeans look forward to the future as the bicentennial year comes to a close.
The Dragonfly Lake is scattered with a bunch of ovoids or egg-shaped structures floating about on the water's surface. Come nightfall, the ovoids light up with bright hues that change in colour when touched. Another highlight at the outdoor garden is the lattice with seasonal flowers that scatter and change over the course of an hour, signifying the continuous cycle of life and death.
And if you can't get enough of the dazzling outdoor light show, make your way to the interactive indoor exhibition. The immersive display depicts native animals and flowers in technicolour. Petals are scattered when touched, reflecting human's impact on nature. Witness more floral magic at Flowers Bloom in an Infinite Universe inside a Teacup, where – as it says on the tin – you can make tea and flowers bloom inside a teacup. Enso – Gold Light, on the other hand, showcases the zen practice of drawing a circle with a single brush stroke.
The outdoor exhibition is free for all, while the indoor one is free for Singapore residents and ticketed at $10 for other visitors. From now until the end of the exhibition, the Flowers Bloom in an Infinite Universe inside a Teacup indoor exhibit is free of charge with no ticket required. However, there is an additional charge of $7 for non-Singapore residents if they choose to experience the exhibit.
Details