Moving Light, Roving Sight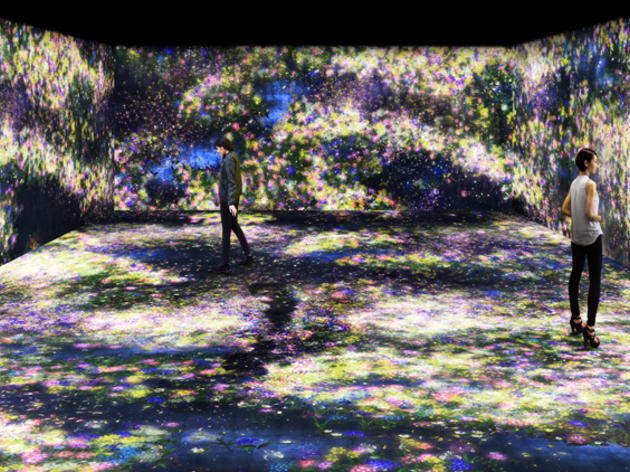 Nine international artists present a range of digital, video, new media and sound works, including a projection of 232 truisms by Jenny Holzer and an animation of orbiting objects by Teppei Kaneuji. All of them are set against Moving Light, Roving Sight, a new interactive digital installation created by Tokyo-based teamLab, which occupies the entire gallery space.
Find out more about the installation here.