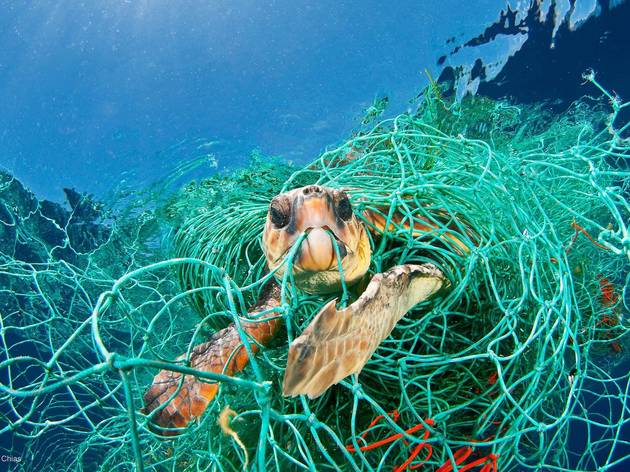 1/3
Photograph: Jordi Chias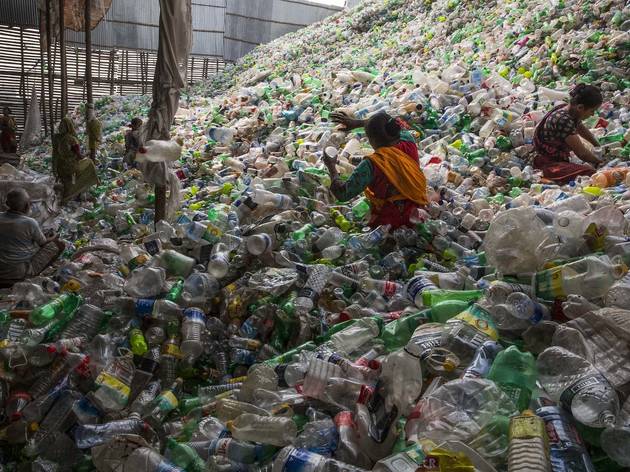 2/3
Photograph: Randy Olson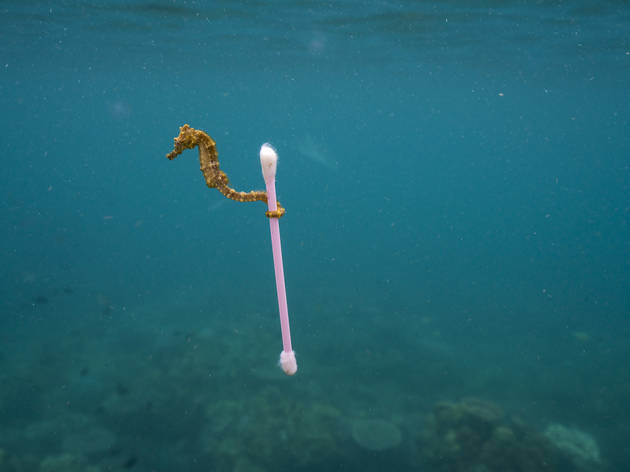 3/3
Photograph: Justin Hofman
Time Out says
A picture is worth a thousand words, but one highlighting the struggle of marine life in polluted waters is worth billions of plastics being dumped on beaches and into the oceans. About 70 percent of the Earth's surface is covered with water, mostly oceans, and from the Arctic to Antarctica, plastic waste is everywhere.
To school you on the global plastic pollution crisis, ArtScience Museum is teaming up with National Geographic to showcase Planet or Plastic? from September 12 to March 28, 2021. It's the first exhibition to launch at the ArtScience Museum since its re-opening after the circuit-breaker. It's set out to raise awareness through more than 70 powerful photographs and videos as seen through the lenses of National Geographic photographers and explorers who have witnessed – and are still doing so – the devastating impact of plastic pollution on the natural world, especially in the oceans.
Highlights of the exhibition include a photograph of a loggerhead turtle ensnared in an old plastic fishing net by award-winning underwater photographer Jordi Chias who won the One Earth award at the Wildlife Photographer of the Year in 2010 with this image.
The exhibition also gives visitors a chronological timeline of plastic, starting from its invention just over a century ago to its mass consumption today. There's no denying that plastic has benefitted the world through its many uses including extending the shelf life of fresh food, and saving lives when made into airbags or helmets. However, many plastics remain unrecycled, and instead, are disposed of improperly, leading to the global plastic pollution we are facing today.
"Plastic pollution is one of the most important global environmental challenges of our generation. But it is an issue that we can all do something about. This exhibition informs us about how we got here, the scope of the problem, and how we can each be a part of the solution. National Geographic has made a commitment to reducing our reliance on single-use plastics and our hope is that after seeing this exhibition, visitors will join us in that commitment," says Kathryn Keane, Vice President of Public Programming at the National Geographic Society.
Standard tickets are available at $19 ($16 for Singapore residents) from September onwards at ArtScience Museum's website and box office. Due to the limited capacity and timed entry, visitors are encouraged to pre-purchase tickets online prior to their visit. For more information, visit marinabaysands.com.
Looking to reduce your own consumption of single-use plastic? Start with our guide to living more sustainably in Singapore.
Details