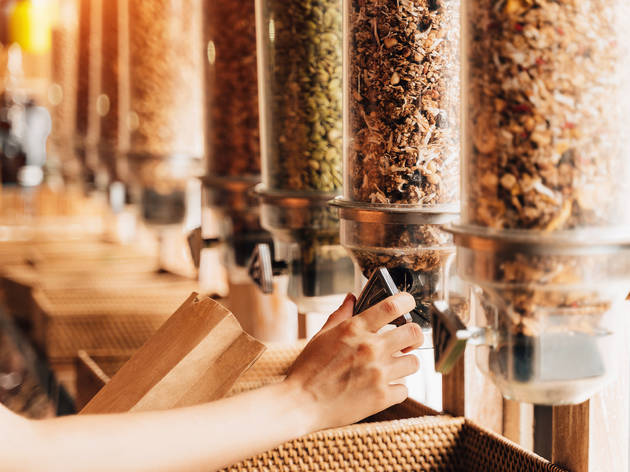 12 ways to live more sustainably in Singapore
Living sustainably goes beyond cutting out plastics. Here are more zero-waste and eco-friendly habits to practise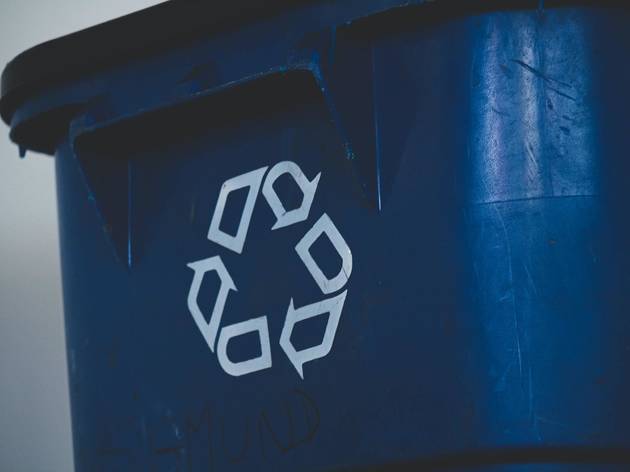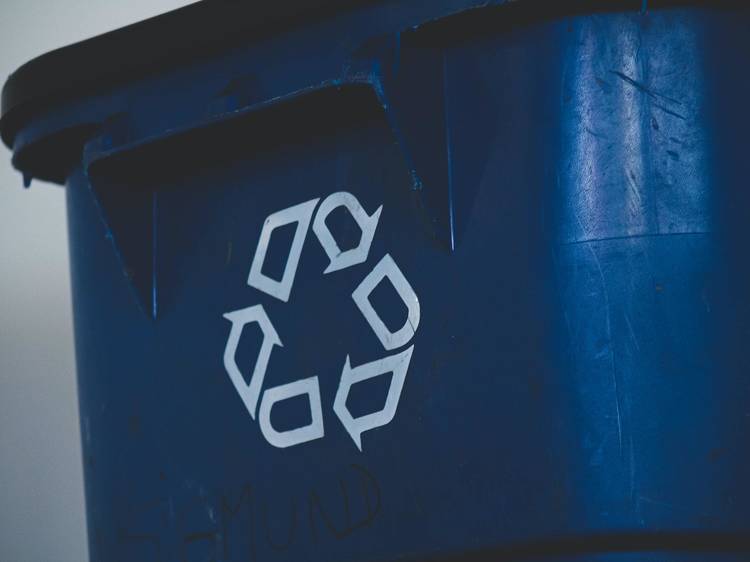 Photograph: Sigmund/Unsplash
This is a no-brainer. Recycling is one of the most direct ways to help the environment – it helps curb the pollution inflicted by landfill sites, and cuts back on the need for raw materials, preserving our natural resources. All you have to do is separate your waste into recyclable and non-recyclable. Recyclable items include cardboard boxes, glass jars, and paper. Unsure? You can always look for the recycling symbol on the packaging.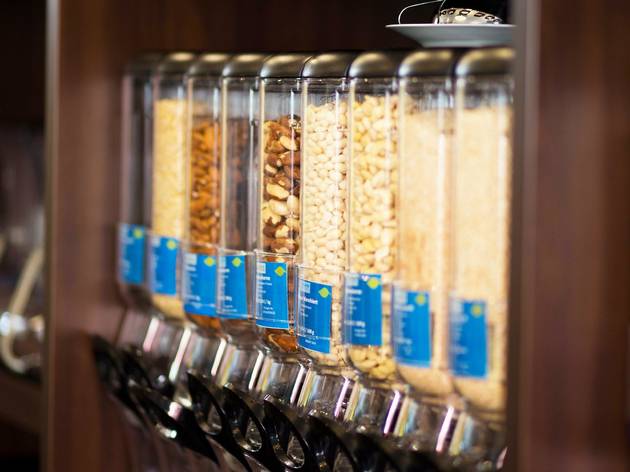 Photograph: Laura Mitulla/Unsplash
Shop sustainable, vegan and eco-friendly brands
Singapore's zero-waste journey is going way beyond reducing single-use plastics, and spilling over into groceries, lifestyle, and more – even beauty, skincare and fashion brands are making a conscious effort to be as environmentally friendly as possible. Brands such as Indosole, Muta.Wear, and August Society upcycle items like old tires, scraps, and waste plastic bottles to create their products.
With plenty of local shops and brands going green, you can easily bag plastic-free groceries, update your wardrobe with stylish essentials made from natural fibre, and fill up your vanity with vegan makeup that contains no nasties.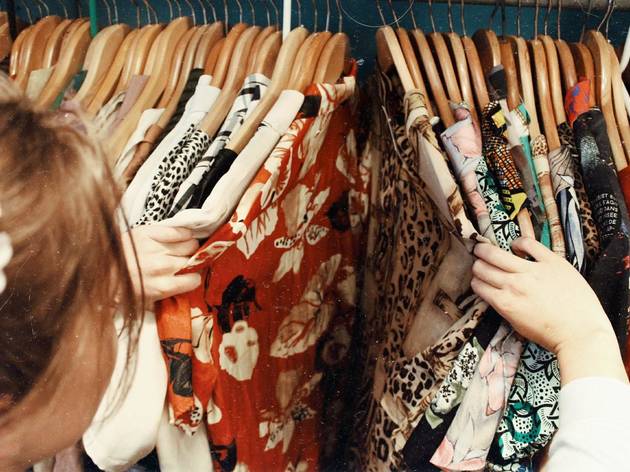 Photograph: Becca McHaffie/Unsplash
Buy second-hand and swap pre-loved items
For decades, thrift shops have proven the adage that old is gold. You can easily find a vintage designer bag or a second-hand statement piece from the yesteryears. Plus, rifling through pre-loved gems make a fun sport too – think of it as a treasure hunt. By purchasing these pre-loved goods, you'll not only add new items to your wardrobe but also prolong the lifespan of the items, and help reduce dependence on disposable or cheaply made single-use products that end up filling the landfills.
Thinking of giving your pre-loved threads a new lease of life? You can either drop them at the Salvation Army, swap them at the Fashion Pulpit, or sell them off. Otherwise, you can always get them on the recycle cycle.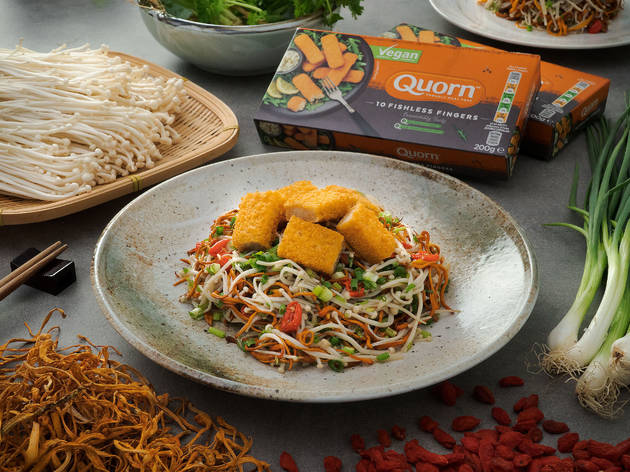 Photograph: Quorn
The processing of animal products – red meat in particular – is one of the worst offenders when it comes to omitting harmful greenhouse gas emissions. One way to reduce this is to opt for a plant-based alternative. And we hear you – cutting out meat from your diet can be tough but these days, more restaurants are offering plant-based dishes including burgers, making it a little less impossible. And since they taste (almost) like the real deal, you'll hardly realise that you're missing out.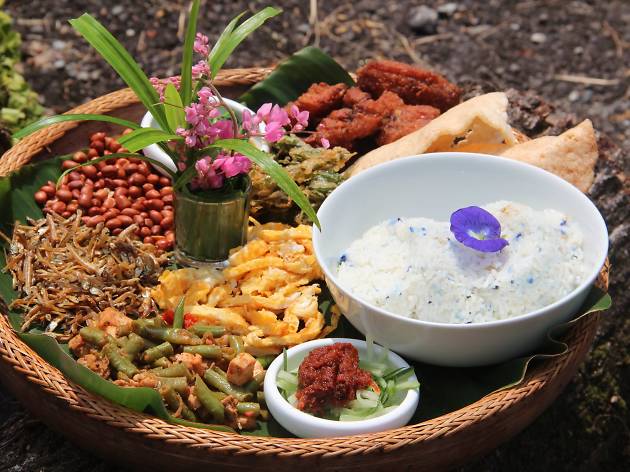 Photograph: Poison Ivy Bistro
Opt for sustainable dining
Sustainable dining is on the rise and knowing where your food comes from is a good start. Besides eating local, you can also dine at restaurants in Singapore that are investing in making an effort to source produce from local farms and eco-friendly organisations that have little carbon footprint or producing minimal waste when it comes to running their business. From edible gardens to farm-to-table menus, the city has some ace options to dine in.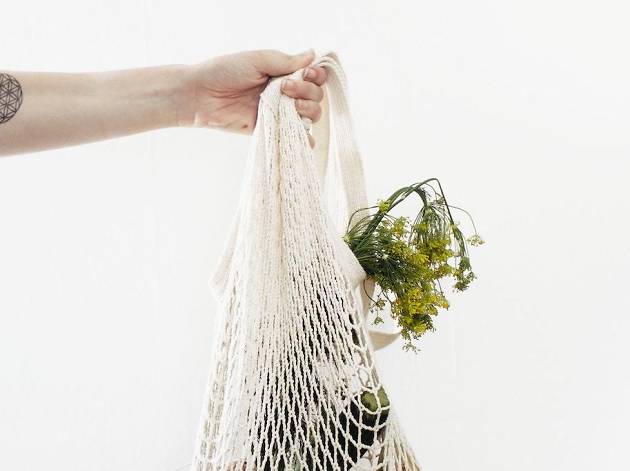 Photograph: Unsplash/Sylvie Tittel
It's always good to bring out cloth bags or reusable shopping bags when out on a grocery run. The movement to reduce plastic waste is an ongoing one. While shopping, pick products that have less plastic packaging. We don't really need each banana to be wrapped in plastic, right?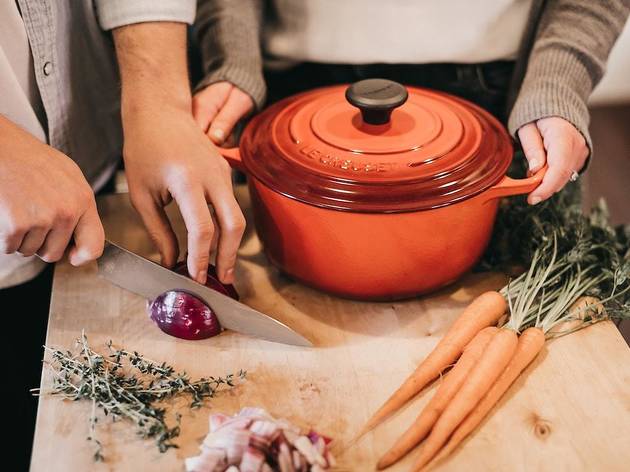 Photograph: Becca Tapert/Unsplash
Instead of filling up your shopping trolleys to the brink of overbuying, reflect on what you really need. Food is perishable after all. If you've still got some ingredients left in your kitchen, try to make do with what you have. It's also a great opportunity to get creative in the kitchen before your food starts to expire. Make the most of leftovers too – stock is a good way to make use of uneaten chicken or vegetables. And if can't save the food, try composting waste to help with your home garden and plant leftover seeds to see what emerges. You have time, c'mon.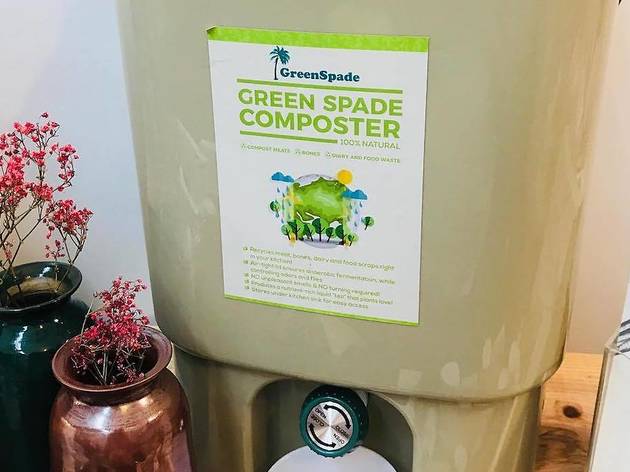 Photograph: Greenspade
Speaking of composting, there are many places online you can get a composting bin for the home. If you have a morbid sense of curiosity (like us), it's fascinating to watch as your waste breaks down. It can later be used as fertiliser for plants and the liquid product from the process can be used as a drain cleaner. Having a composting bin also makes you more aware of the waste you produce in the household.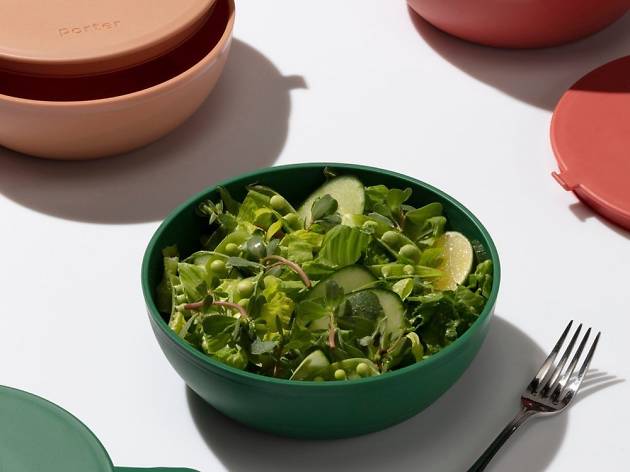 Photograph: The Paper Bunny
Bring reusable containers
Bring along your reusable containers when you're out da bao-ing your favourite laksa or chicken rice. When getting delivery, opt not to get cutler by leaving a comment (we're sure you have forks and spoons at home).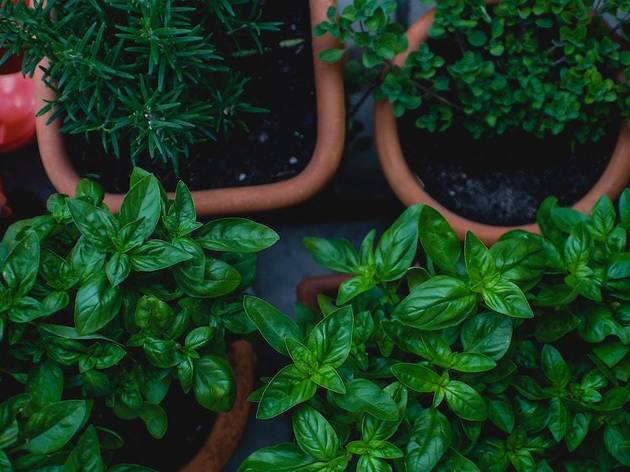 Photograph: Unsplash/Marcus Spiske
Always wanted to try growing indoor plants? You can kick off your home gardener phase by growing herbs. Not only does it look nice having a neat collection, you can also use your herbs for cooking. Get started by purchasing an indoor gardening kit in Singapore now.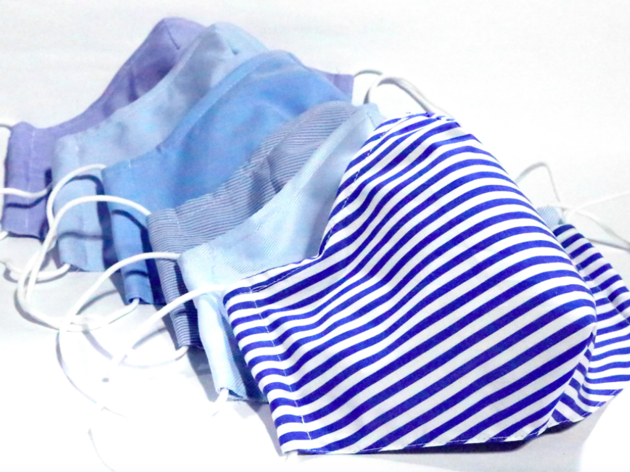 Photograph: CYC
Take some time to DIY your own reusable mask. There are many resources online that teach you how to sew your own mask at home if you have a sewing machine. Learn to make one with help from heritage tailors CYC, FreeSewing (a website for beginners interested in sewing) or the makers at Hula Craft.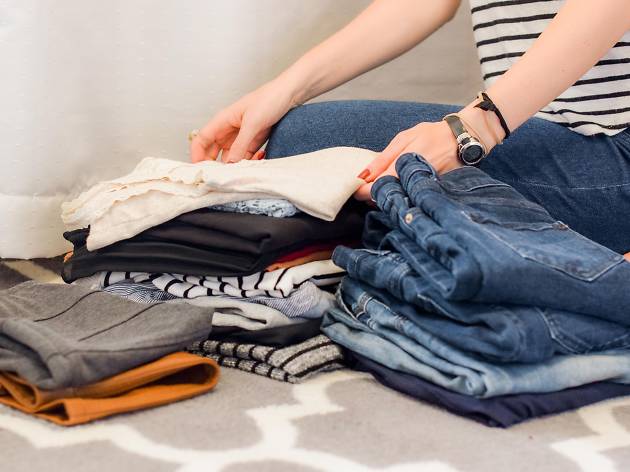 Photo: Sarah Brown/Unsplash
Spring cleaning is always a good idea, no matter the season. But don't throw out your old clothes and things too quickly. In times like these, you can put it to good use and donate it to a good charity or cause – but please make sure it is clean! And if you're not just ready to give up your clothes yet, you can learn to sew and rework some of your garments into new ones. Don't intend to wear them again? Old t-shirts make for good cleaning rags.
More to start your new lifestyle