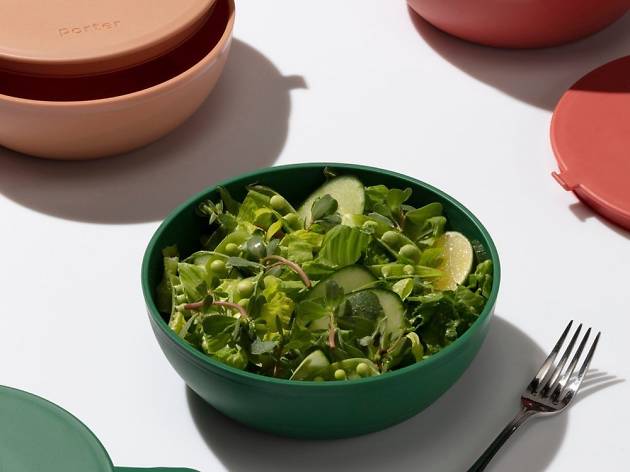 7 ways to be sustainable during the 'circuit breaker' period
Practise these eco-friendly habits while staying home
A lot has changed since the government implemented strict measures during the 'circuit breaker' period – we've had to change our day-to-day routine, lifestyle and habits. But then there are some eco-friendly habits that we can (and should) start implementing during this period. The easiest one? Bringing reusable bags out for groceries. If you want to delve deeper into how to be more sustainable during the 'circuit breaker' (and hopefully beyond), we have some green ideas you can try.
RECOMMENDED: Where to donate used clothes, books, furniture and toys in Singapore and where to order an indoor gardening kit in Singapore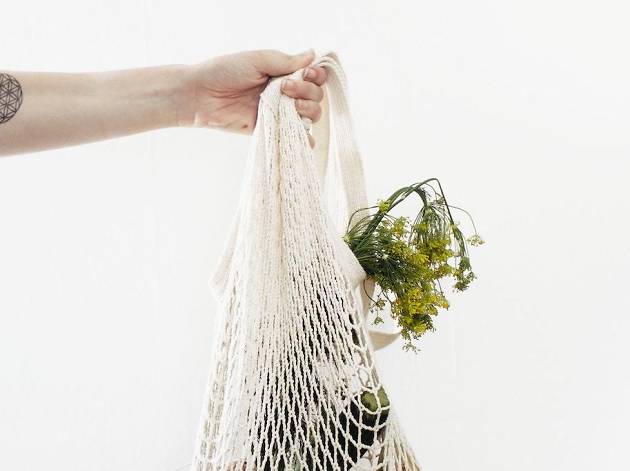 Photograph: Unsplash/Sylvie Tittel
This is a no-brainer. 'Circuit-breaker' period or not, it's always good to bring out cloth bags or reusable shopping bags when during a grocery run. The movement to reduce plastic waste is an ongoing one. While shopping, pick products that have less plastic packaging. We don't really need each banana to be wrapped in plastic, right?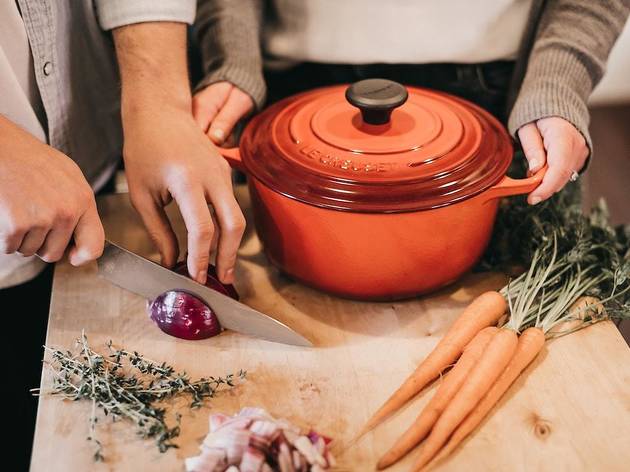 Photograph: Becca Tapert/ Unsplash
Instead of rushing to the supermarket every time the Prime Minister makes an announcement, reflect if you really need to go out for more essentials. Try to make do with what you have in your cupboards. It's also a great opportunity to get creative in the kitchen before your food starts to expire. Make the most of leftovers too – stock is a good way to make use of uneaten chicken or vegetables. And if can't save the food, try composting waste to help with your home garden and plant leftover seeds to see what emerges. You have time, c'mon.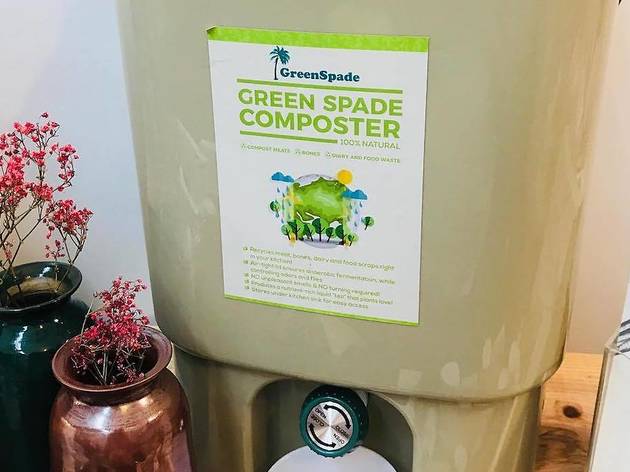 Photograph: Greenspade
Speaking of composting, there are many places online you can get a composting bin for the home. If you have a morbid sense of curiosity (like us), it's fascinating to watch as your waste breaks down. It can later be used as fertiliser for plants and the liquid product from the process can be used as a drain cleaner. Having a composting bin also makes you more aware of the waste you produce in the household.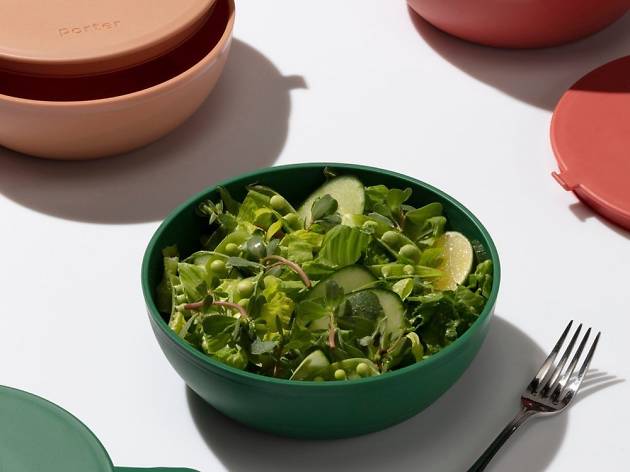 Photograph: The Paper Bunny
Bring reusable containers
Now that dining out is not allowed, you can still support your favourite eateries through takeaway. Bring along your reusable containers from home when you're out da bao-ing your favourite laksa or chicken rice. When getting delivery, opt not to get cutler by leaving a comment (we're sure you have forks and spoons at home).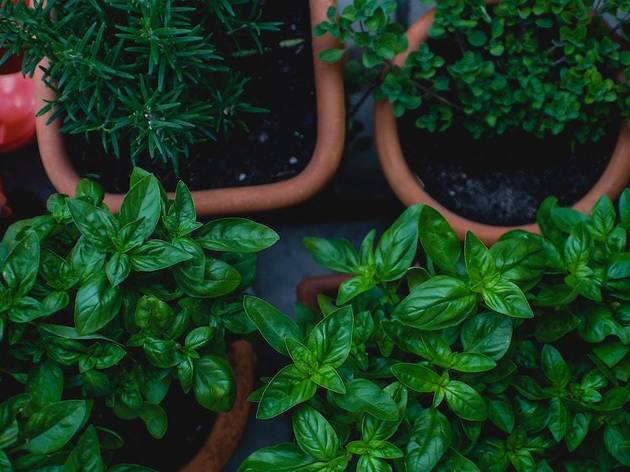 Photograph: Unsplash/Marcus Spiske
Always wanted to try growing indoor plants? You can kick off your home gardener phase by growing herbs. Not only does it look nice having a neat collection, you can also use your herbs for cooking. Get started by purchasing an indoor gardening kit in Singapore now.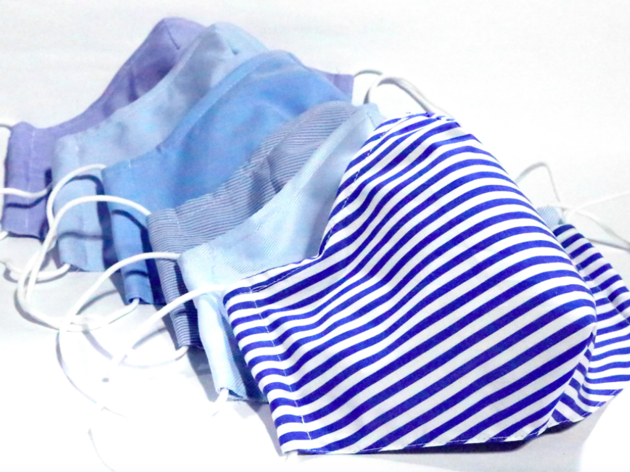 Photograph: CYC
Take some time to DIY your own reusable mask. There are many resources online that teach you how to sew your own mask at home if you have a sewing machine. Learn to make one with help from heritage tailors CYC, FreeSewing (a website for beginners interested in sewing) or the makers at Hula Craft.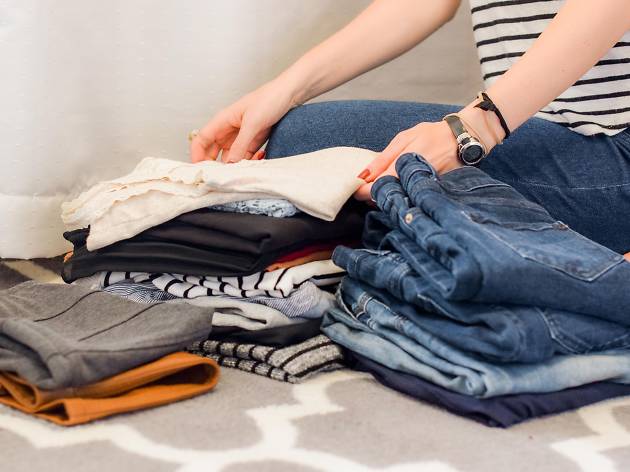 Photo: Sarah Brown/Unsplash
Spring cleaning is always a good idea, no matter the season. But don't throw out your old clothes and things too quickly. In times like these, you can put it to good use and donate it to a good charity or cause – but please make sure it is clean! And if you're not just ready to give up your clothes yet, you can learn to sew and rework some of your garments into new ones. Don't intend to wear them again? Old t-shirts make for good cleaning rags.
More to start your new lifestyle