Rewritten: The World Ahead of Us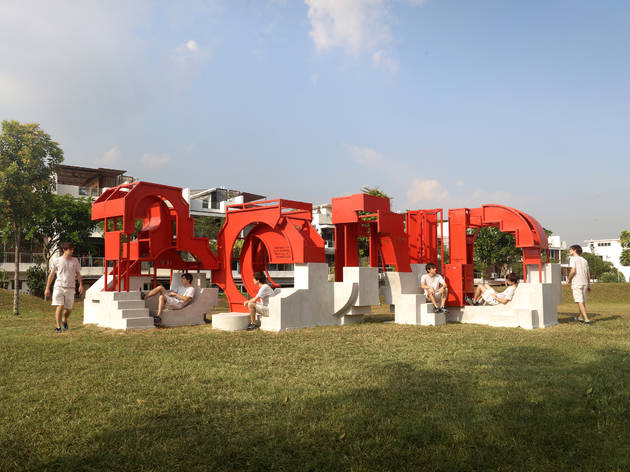 1/7
Photograph: Finbarr Fallon
Bond by Jerome Ng and Zed Haan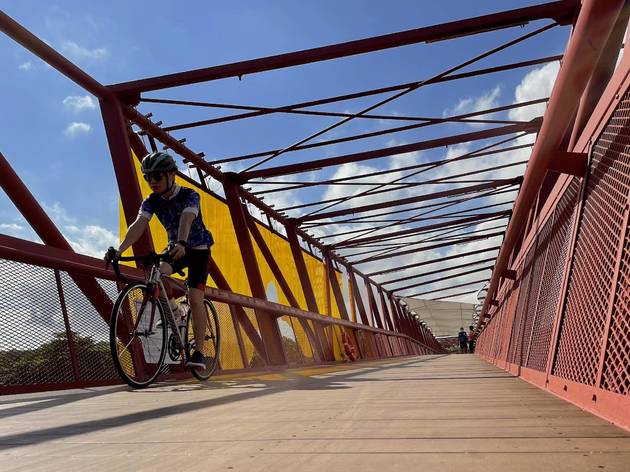 2/7
Photograph: National Arts Council
Yellow by James Tan and Petrina Dawn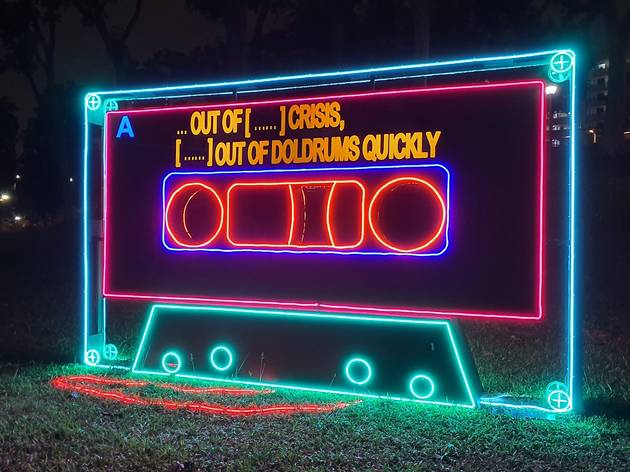 3/7
Photograph: National Arts Council
[ ] With Dual Possibilities by Vertical Submarine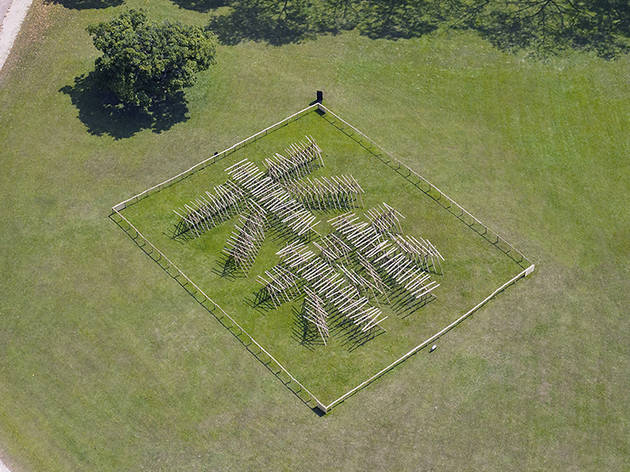 4/7
Photograph: Flyht Studio
When A Tree Becomes A Forest by Ang Song Nian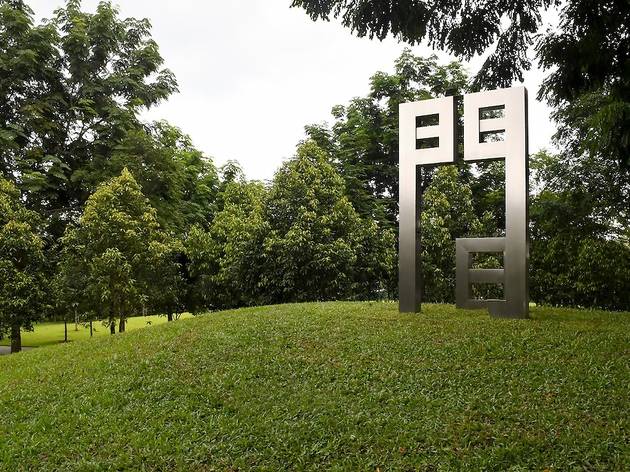 5/7
Photograph: National Arts Council
Photograph: Jian by Cheryl Chiw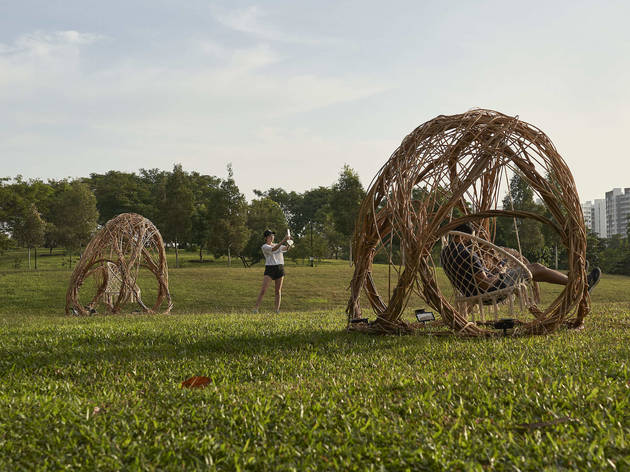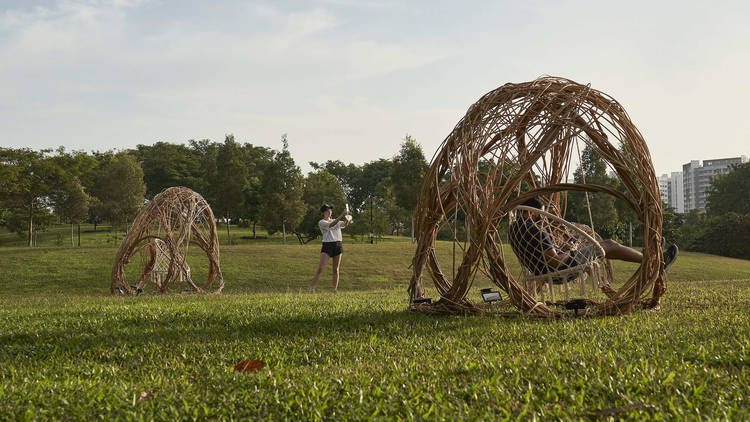 6/7
Photograph: National Arts Council
Every Seed Carries Within It The Dream & Blueprint of the Whole by Hunny & Lummy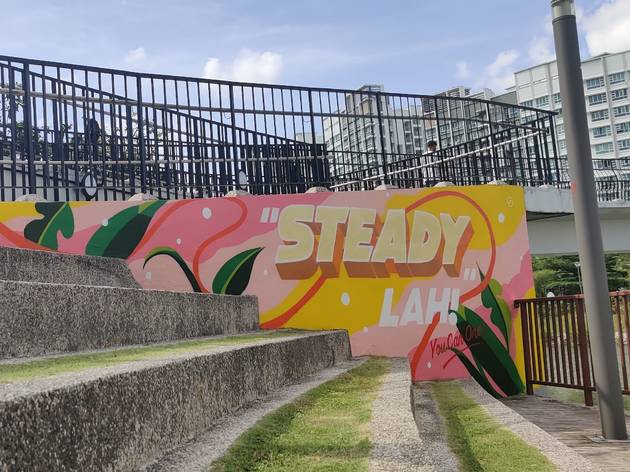 7/7
Photograph: National Arts Council
Temporary Escapism by Sam Lo
Time Out says
Consider yourself a typography nerd? Get ready to geek out to text-based artworks as you walk, jog or cycle along the 36-kilometre-long Coast-to-Coast Trail from now until June 6. Titled Rewritten: The World Ahead of Us, the free outdoor art showcase adds some colour to eight nature parks across Singapore, from Punggol to Jurong, with 14 Instagram-worthy installations.
Commissioned by the Public Art Trust (PAT) under the National Arts Council, the public art display encourages visitors to tap into their imagination, and visualise their creative version of a post-pandemic future, all while being cheered on by its messages of resilience and hope. But unlike your usual art gallery, the multi-sensory project also invites all to cosy up in a regenerative seed pod, immerse in soundscape and song atop a grass mound, and more.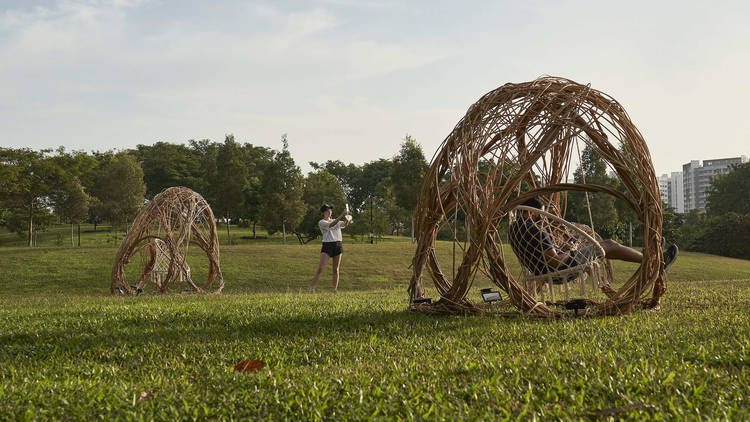 That being said, some of the colossal masterpieces nestled along the 36-kilometre stretch are inspired by the luminaries of the Sing Lit scene, bringing their literary works to life through art. See Robert Yeo's poem Those in Urban Yellow reimagined as "viewing curtains" by lighting designer James Tan and scenographer Petrina Dawn Tan on Lorong Halus Bridge, and Yong Shu Hoong's poem Fan Fiction referenced in a striking audio cassette installation by art collective Vertical Submarine at Bishan-Ang Mo Kio Park.
Another main source of inspiration is nature, of course. Photography and installation artist Ang Song Nian's When A Tree Becomes A Forest at Jurong Lake Gardens features 195 timber structures, each stylised as the Chinese character for wood or tree, and when seen from different viewpoints, they form the Chinese characters for woods or forests. Over at Punggol Water Way Park, interdisciplinary artist Cheryl Chiw's Jian is an ideogrammatic artwork that breaks down the traditional Chinese character for space or realm, which is made of sub-characters that translate to door and sun or day.
For a little pick-me-up, check out the vibrant works of artists including social artist duo Hunny and Lummy, as well as Sam Lo which serve as colourful reminders to smile and heal together. But we're sure the rest of the installations will brighten your day (or night) too. For the full list of artworks and participating artists, visit publicarttrust.gov.sg.
Details
Dates And Times