Singapore International Festival of Arts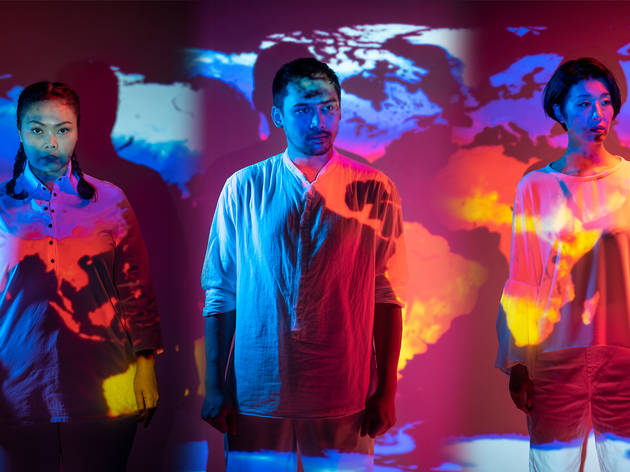 1/2
Photograph: The Necessary Stage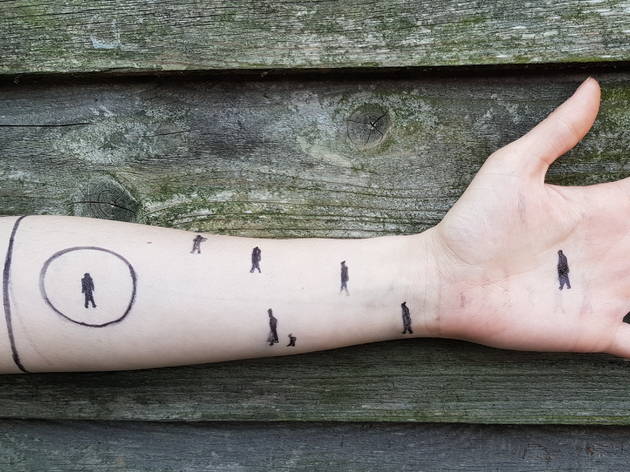 2/2
Photograph: Singapore International Festival of Arts
Time Out says
Update, July 16, 2021: The Singapore International Festival of Arts is opening ticket sales for four previously announced programmes for the public to enjoy live this August. The four programmes are The Rhythm of Us by Singapore Dance Theatre and Singapore Symphony Orchestra; A Thousand Ways Part III: An Assembly by 600 HIGHWAYMEN; The Invisible Opera by Sophia Brous; and play+GROUND: Closer Apart by MySuperFuture Theatre Productions.
From August 5 to 8, take part in the final instalment of 600 HIGHWAYMEN's A Thousand Ways trilogy in A Thousand Ways Part III: An Assembly. The immersive installation allows participants to explore the fine line between distance and proximity. Then, check out the world-premiere of The Invisible Opera in its remote version along the Funan Mall steps. It features immersive sound design, electroacoustic orchestration and vocal performance beamed live from Berlin.
The young ones aren't excluded, too. play+GROUND: Closer Apart is a non-verbal programme that tells the story of a father trying to raise his daughter under harsh conditions and the value of small everyday acts. Finally, The Rhythm of Us is a highly-anticipated collaboration between the Singapore Dance Theatre and Singapore Symphony Orchestra. It takes audiences on a lyrical three-part journey of music and dance, and features original choreography by Janek Schergen, Pam Tanowitz and Christina Chan.
Tickets start from $30, but The Invisible Opera is free with registration via sifa.sg
April, 2021: SIFA 2021 is back again this May, one of the first and biggest international arts festivals to take place since the onset of the Covid-19 pandemic. Get excited for a rich line-up of performances featuring festival commissions and works by Singapore artists from May 14 to 30.
The Arts House will once again be transformed into the epicentre of the festival for the entire three-week duration. With meaningful engagement opportunities from artists talks, workshops and discussions, the Festival House breaks down the walls between artists and audiences to create unique experiences and inspiring artistic encounters.
This year's edition boasts a record number of shows and Singapore commissions, with over 60 shows and 300 performances categorised into three threads: The Here and Now – works that responded to and were created for pandemic times; Encounters – with the self, the city and the world; and Healing & Humanity – a time for care, connection and renewal.
SIFA 2021 will showcase artists who have incorporated different technologies to interact with audiences in real-time; live performances in theatres, and shows where artists have collaborated across borders.
Look forward to the return of festival favourites such as film offerings and Singular Screens. This year's Singular Screens – There Are No False Undertakings, Love Poems, Satantango and more – are curated by Asian Film Archive (AFA) and celebrates diverse, independent and singular visions from Singapore and around the world. Theatre lovers also shouldn't miss Toy Factory Productions' A Dream Under The Southern Bough: Existence (available as Video on Demand), The Year of No Return by The Necessary Stage and The Commission Wild Rice, Singapore Repertory Theatre and Pangdemonium.
"Art serves as a mirror to our time as well as a cathartic tool to help heal and give hope. The festival will be a moment for us all to commune after a period of isolation and I am incredibly proud that Singapore has SIFA, a high-quality platform of curated experiences and shows to meet different passion points." says festival director Gaurav Kripalani.
For more info, visit sifa.sg.
Details