Start 2016 with art
Don't miss these six stellar – and free! – exhibitions during Singapore Art Week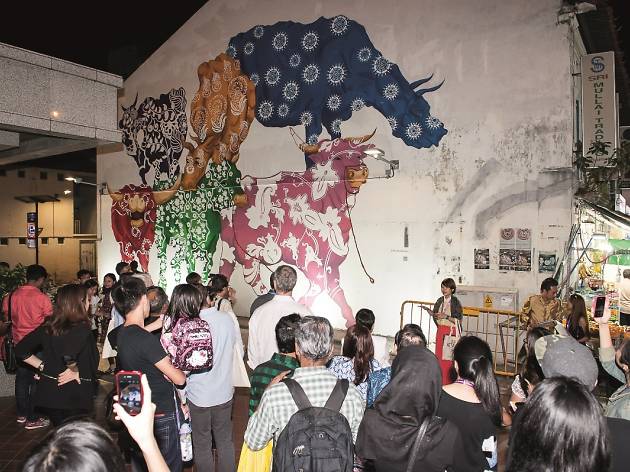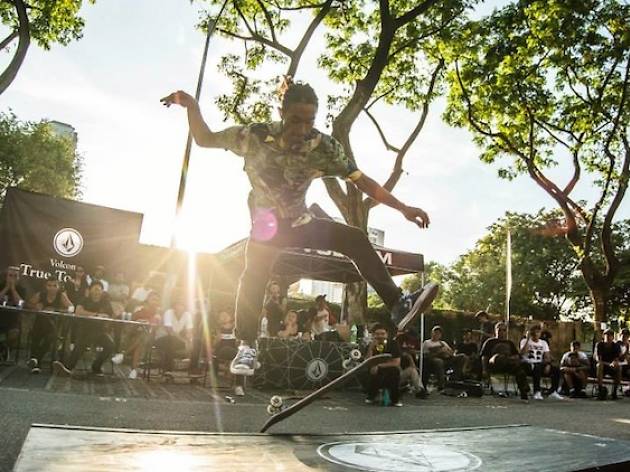 Aliwal Urban Art Festival
Jan 16

The annual celebration of Singapore street culture is back with a line-up of programmes – including an exhibition of skateboards! – set to take place around the Kampong Glam precinct.

Aliwal Arts Centre. 5pm-late.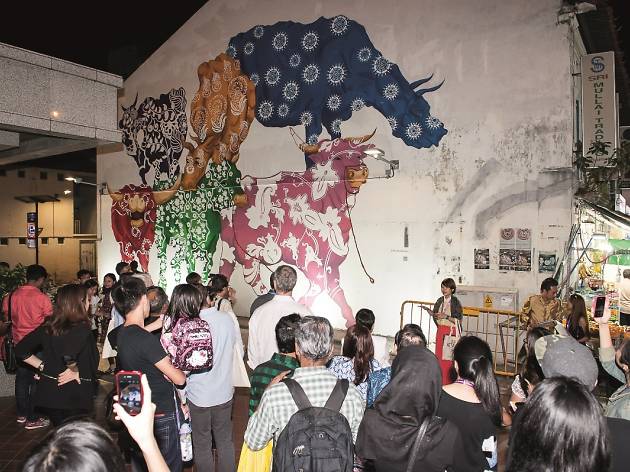 Photo: LASALLE College of the Arts
Jan 19-23

Returning for a second year, this self-guided art walk invites visitors to soak in the rich culture of Little India while exploring new works, from performances to installations, by students and alumni of LASALLE College of the Arts.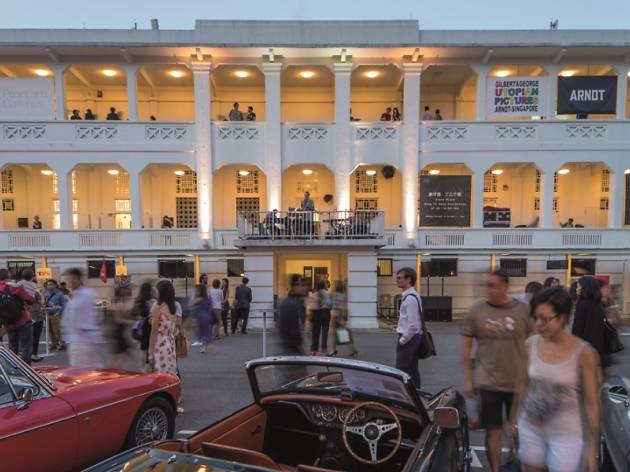 Photo: Gillman Barracks
Jan 22

When the sun goes down, the party heats up at this art shindig. Visitors can check out the latest exhibitions at 11 galleries, and enjoy music performances with their food and drinks.

Gillman Barracks. 7-11pm.
Artwork: Jun Ming
ENVISION Sculptures @ the Garden City
Jan 16-Apr 15
See 13 sets of works by 11 artists from Singapore and the region in this new platform, which was created to showcase the most vital works by renowned Asian sculptors.

Various venues in the Civic District and CBD.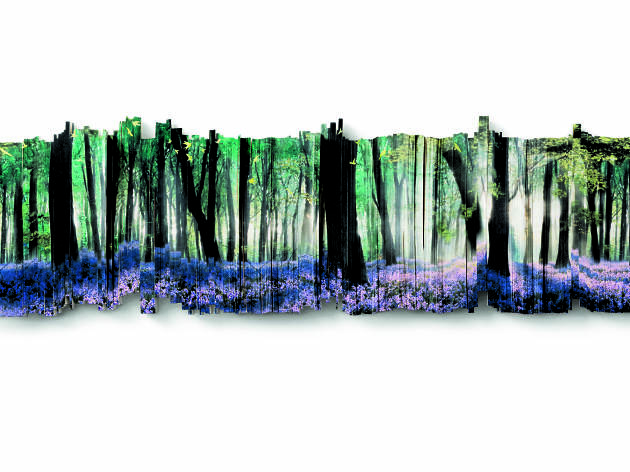 Artwork: Jane Lee & STPI
Jan 17-Feb 20
Singaporean artist Jane Lee explores the ideas of freedom and entrapment through nature-inspired metaphors, as she pushes the boundaries of print and paper
STPI Gallery. Mon-Fri 10am-7pm; Sat 9am-6pm.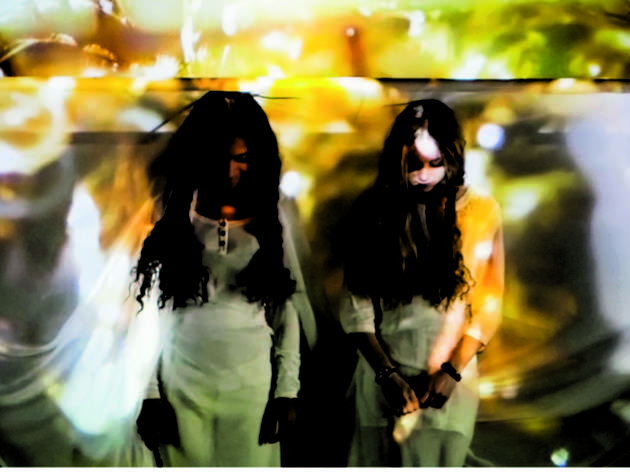 Artwork: Joan Jonas
They Come to Us without a Word
Jan 22-Apr 3
This exhibition by the visual and performance arts pioneer Joan Jonas evokes the fragility of nature through subjects like bees or fish.
NTU Centre for Contemporary Art Singapore. Tue-Thu, Sat & Sun noon-7pm; Fri noon-9pm.
Three local emerging artists to see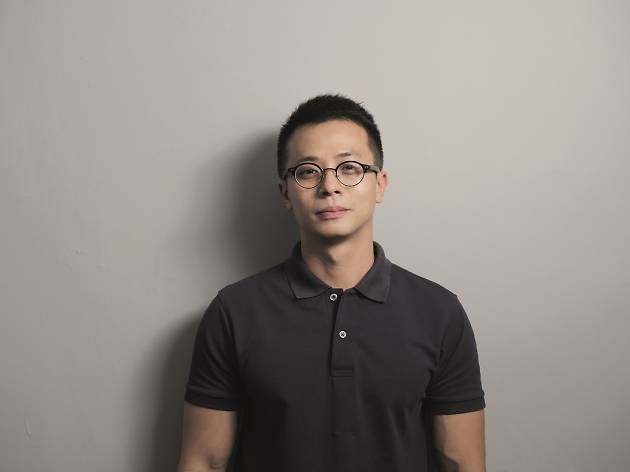 Lee will stage Shauna, a photo series that saw him transform into a woman and embed himself in the transgender community of Siem Reap, as part of Singapore Arts Club, a public art project put together by Arnoldii Arts Club.

Shauna is at Gillman Barracks from Jan 22-Feb 22.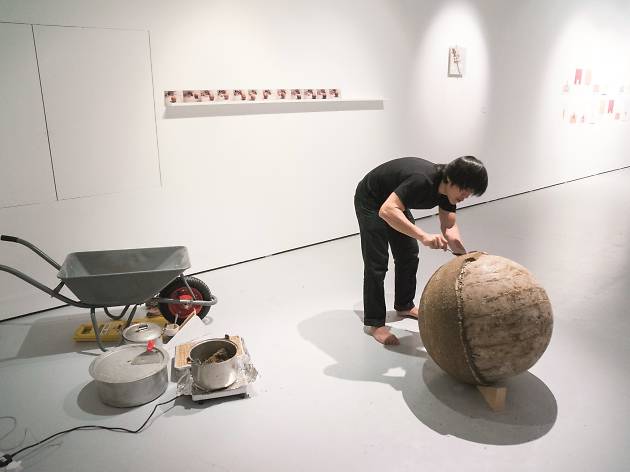 An alumnus of the MA Fine Arts programme at LASALLE, Lee debuted his piece, 'Sisyphus', at an exhibition last June. It's a sphere that now weighs around 400 kilograms, and is made of sand and melted paraffin wax. In his upcoming performance as part of SCOUT, he'll be adding even more weight and gravity to the work.

SCOUT is at Gillman Barracks from Jan 20-24.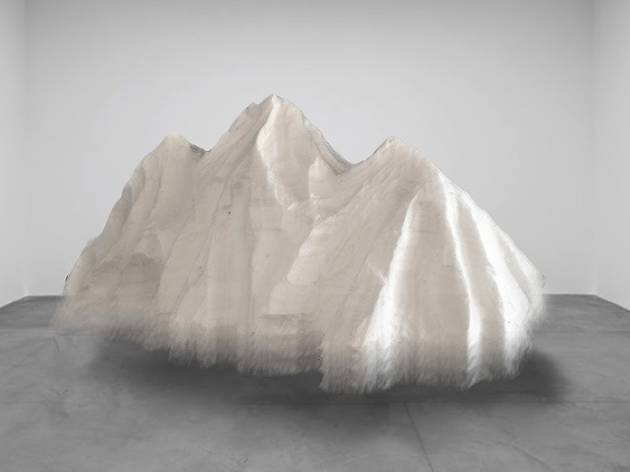 Delving deeper into her exploration of the physical and metaphysical worlds, Ang uses fabric to conjure an illusion of a mountain range. This exhibition is displayed with sculptures, videos, and drawings to create an environment that is at once familiar yet unreal.

Everest is at Objectifs Chapel Gallery from Jan 20-Feb 21.