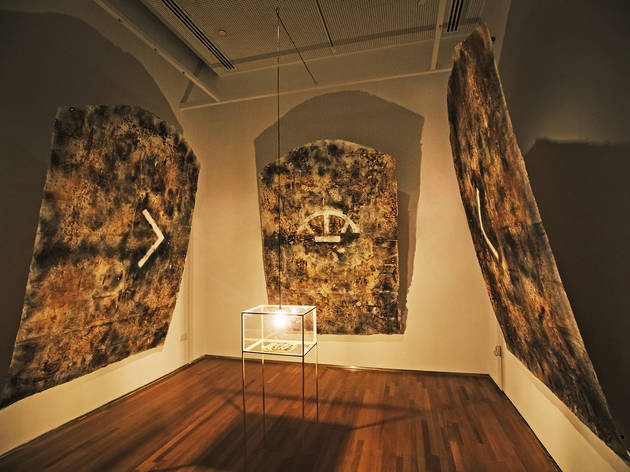 1/3
Photograph: Singapore Art Museum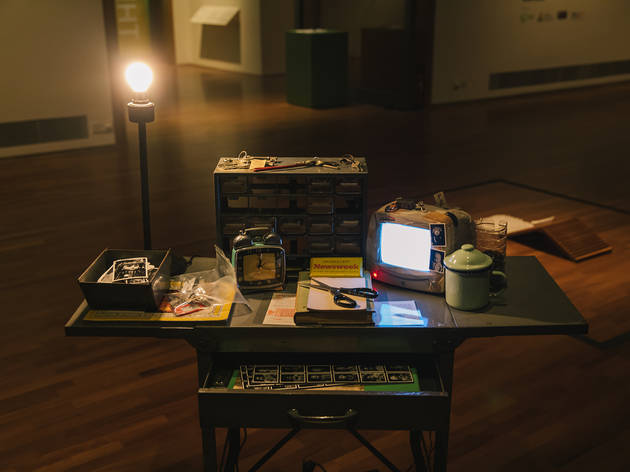 2/3
Photograph: Singapore Art Museum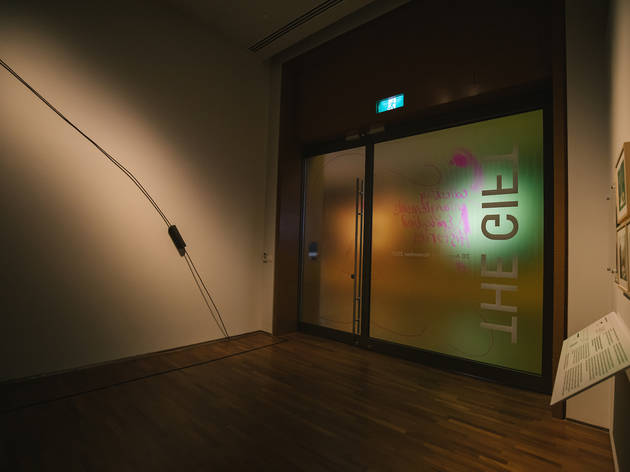 3/3
Photograph: Singapore Art Museum
Time Out says
Singapore Art Museum's latest exhibition opens today at National Gallery Singapore's The Ngee Ann Kongsi Concourse Gallery. Titled The Gift, it explores how the act of gifting transforms an ordinary object into something much more meaningful and emotional. It then becomes an embodiment of a relationship, a social act, or even an obligation to another.
The Gift is one of four related exhibitions in an ongoing transnational project titled Collecting Entanglements and Embodied Histories initiated by the Goethe-Institut. It draws upon the project's broader themes of interwoven histories, performed narratives and embodiment.
Marvel at artworks and historical materials from the collections of SAM and partner institutions such as Galerie Nasional Indonesia, MAIIAM Contemporary Art Museum, and Nationalgalerie – Staatliche Museen zu Berlin. The Gift invites visitors to consider a multi-dimensional view of artworks and materials from across geographies and their relation to one another. You'll find artworks by local artists such as Tang Da Wu, Ho Tzu Nyen, Donna Ong and Salleh Japar alongside international artists like Joseph Beuys, Bruce Nauman and Holly Zausner. Bringing visitors through a complex journey, the exhibits are presented as intimately connected through narratives, agencies, and histories, inspiring new meanings and perspectives.
Ponder upon Energiestab (Energy Staff) (1974) by renowned international artist Joseph Beuys, which embodies key aspects of the artist's influential practice. It explores particularly his ideal of Eurasia as an expanded frame that defies the boundaries that delineate cultures and aesthetics. Don't miss local artist Salleh Japar's Born out of Fire (1993) artwork, which was inspired by his travels to Australia. The work draws on universal symbols that are familiar across cultures and belief systems, yet personal when read within the context of one's daily life.
The Gift also investigates the nature of gifting and how the status and interpretation of exchange may change over time. Donna Ong's The Caretaker (2008), for instance, references the history of the Friendship Doll Project of 1927. For the uninitiated, it was an exchange of dolls between Japan and the United States as a symbol of goodwill and their close relationship. Many of the dolls were destroyed when tensions between the two countries escalated during World War II. Ong's work thus creates a fictional setting where a caretaker appears to be watching over the memory of the dolls and bearing witness to their amicable reunion.
Details