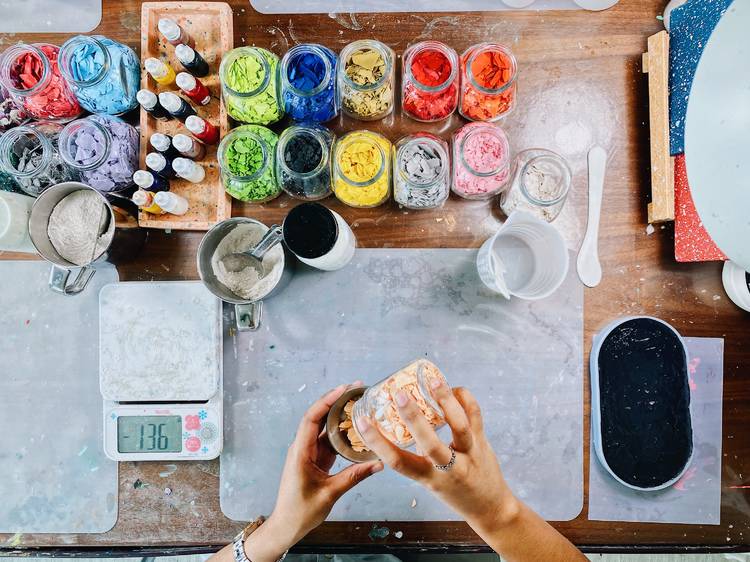 Photograph: Fabian Loo
Thus began her hunt for an eco-friendly alternative. Joyce's search led her to Jesmonite, a water-based composite material. Originally intended to be used as a concrete substitute, savvy designers like Joyce are discovering this versatile medium and using it to realise their artistic expression instead. Outside of its usage as a building material, Jesmonite also works on a small-batch production scale: no volatile organic compounds mean no harmful fumes are produced, and there is no need to use a kiln, oven, or any other high-energy machinery to cure the product.
Broken pieces aren't wasted, either. The versatility of the product allows for what would typically end up as discarded material be re-moulded and transformed into new, one-of-a-kind, products. Joyce puts it in a more poetic way: "once broken, considered new".
Once broken, considered new
Marbled plates and terrazzo planters are among some of the items that she, along with co-founder Halim Wahab, fashion out of the eco-material, and retails the unique pieces through their craft studio, Chokmah. "Each piece is made responsibly with care of the environment," adds Joyce.