Young local artists at Art Stage 2015
Four artists under 35 you should definitely keep your eye out for at Art Stage this year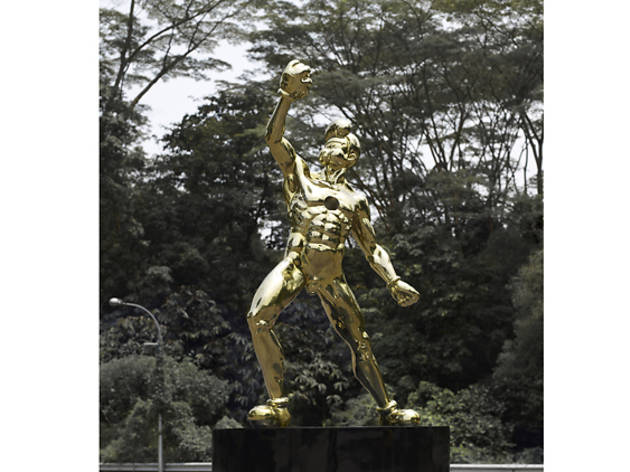 Photo: Michael Janssen Singapore / Cher Him
Galerie Michael Janssen

Wong's practice spans several media, including printmaking, drawing, painting, performance and sculpture. The 27-year-old LASALLE grad draws inspiration from both his life and socio-political issues, accompanying them with a sharp dose of wit and humour. It's no coincidence that the figure in La
métamorphose du héro resembles a macho version of Astro Boy.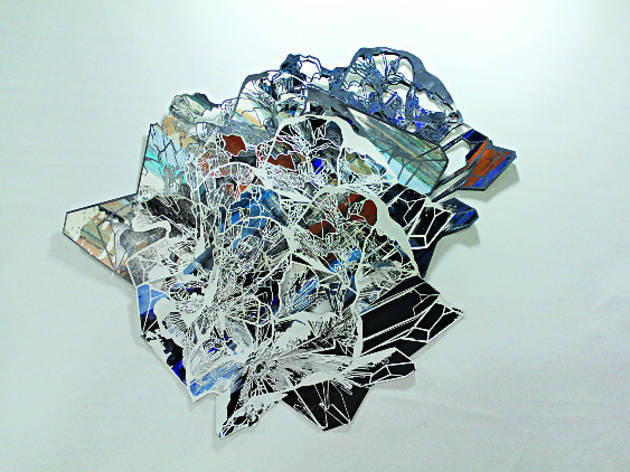 Richard Koh Fine Art

Originally trained as a painter, the 25-year-old branched out to work with other materials – including paper and porcelain – after a stint at LASALLE. The beauty of the transient is a theme commonly found in her work.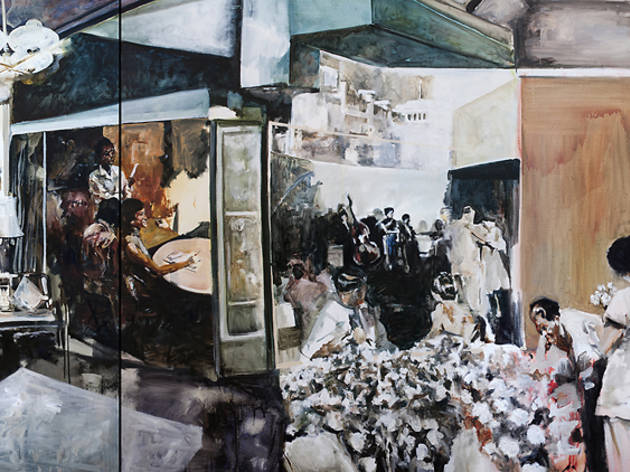 Galerie Steph
Fascinated by both painting and film, Johandi often toys with the relationship between the two media – his videos reference certain qualities found in paintings, while his paintings are informed by elements of cinema. New montages were specially commissioned for the fair; in them, the 27-year-old sources images from local post-war films and photo archives to use as starting points. See them at the Southeast Asia Platform.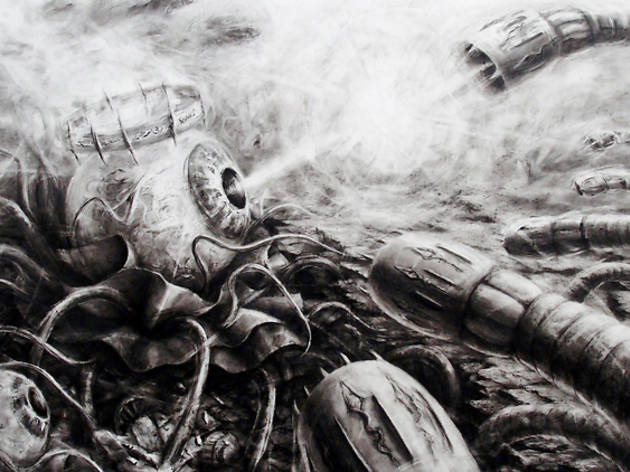 Galerie Sogan & Art

He may have a degree in chemical engineering, but 33-year-old Lee later pursued his interest in art by enrolling into NAFA's Diploma in Fine Art programme in 2010. Graduating with the school's President's Award, he is known for his intricate, fantastical large-scale charcoal drawings.