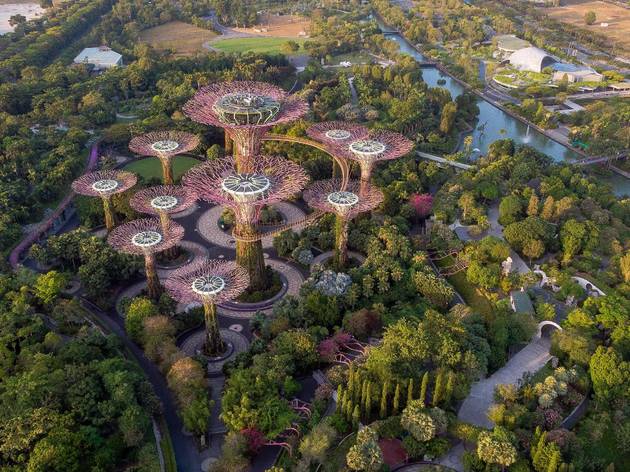 The ultimate guide to Gardens by the Bay
Take a gander at this poster child of our City in a Garden
You may or may not remember a time when Gardens by the Bay was just... the sea. All 250 acres of the Gardens sits on reclaimed land, and it is now an iconic marker of Singapore and our 'City in a Garden' ambitions. From the futuristic biodomes, and the surreal Supertrees, to the sweeping waterfront gardens – there's no denying that Gardens by the Bay is simply majestic.
This feat of design and engineering is not only nice to look at. The conservatories replicate climates you'd never get in Singapore so that you can enjoy hundreds of exotic plant species up close. The alien Supertrees – when not being an Insta-moment themselves – provide a fantastic vantage point over Marina Bay. Meanwhile, there are a multitude of outdoor gardens and amenities for visitors to learn about our natural and cultural heritage, reconnect with nature, and relax with various leisure activities.
With so much to see and do, it can be hard to know where to start. We recommend just making the trip down and taking a wander. But it doesn't hurt to know where you're going, which is where our ultimate guide to Gardens by the Bay will come in handy.
RECOMMENDED: The ultimate guide to Fort Canning Park
Must-see attractions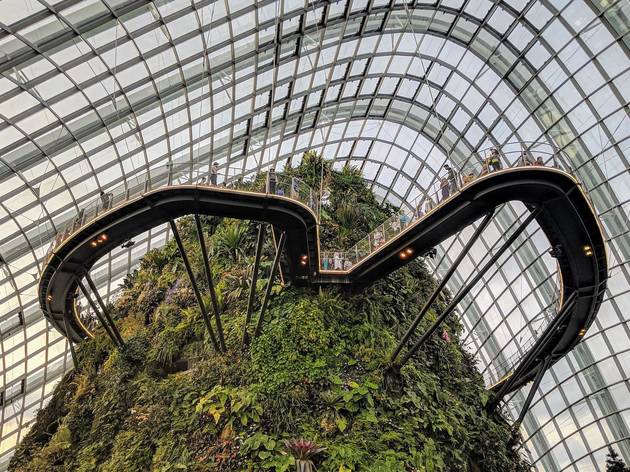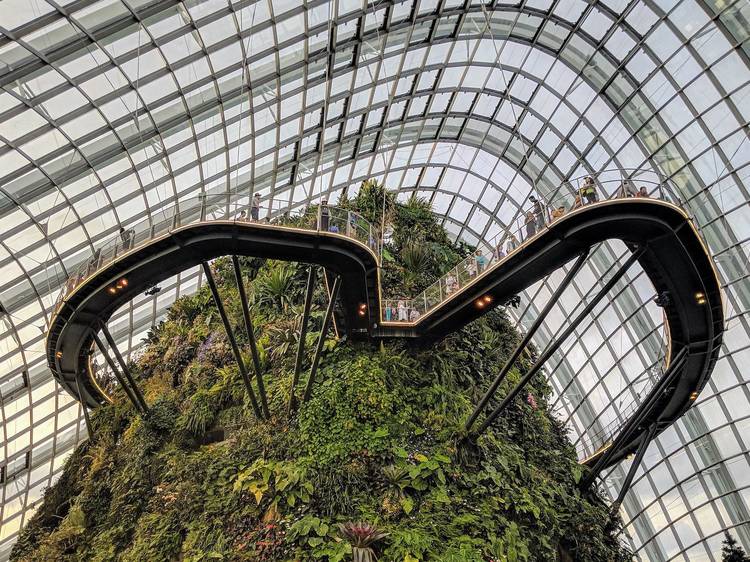 Photograph: Akhil TV/Unsplash
Enter the cool forests of the tropical highlands at the Cloud Forest conservatory. Here you'll see the unique flora of tropical montane ecosystems, including beautiful orchids, bromeliads and begonias. Start at the very top at Lost World, where carnivorous pitcher plants live alongside moss and ferns. Descend through layers of mist and forest along the cloud and treetop walk for a view of epiphytes clinging to the mountainside, before coming to the stalagmites and stalactites of Crystal Mountain and Secret Garden, an enchanting space that replicates limestone forests and caves. You can't miss the 35-metre tall waterfall too – it's the world's tallest.
Tickets prices start from $12, available here.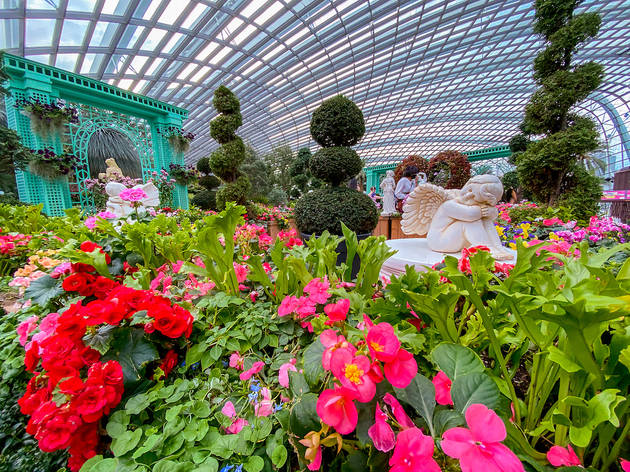 Photograph: Gardens By The Bay
The second conservatory at Gardens by the Bay is the Flower Dome. Nine gardens within the glass-enclosed space showcase plants that thrive in the cool and dry climate of the Mediterranean and subtropical regions of the world. Get up close with massive African baobabs and bottle trees, snap a picture with a 1000-year-old olive tree in the Olive Grove and be delighted by the vibrant flowers, shrubs and succulents at the South African Garden.
Ticket prices start from $12, available here.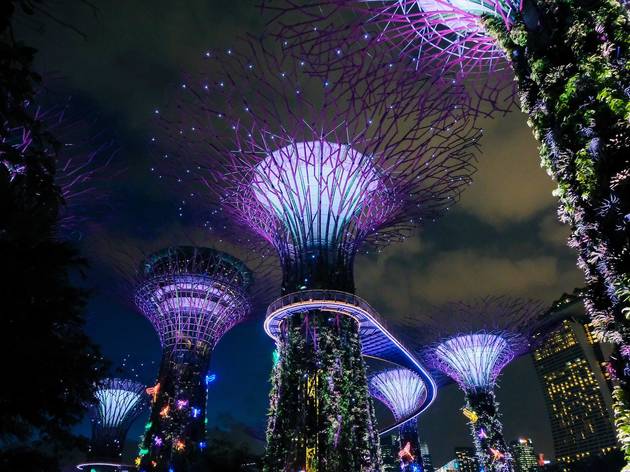 Photograph: Miguel Sousa/Unsplash
The Supertrees are an indelible part of Singapore's skyline. Visit the cluster of 12 trees at the Supertree Grove – you'll feel small in the shadow of their towering trunks and broad canopies. Entry to the grove is free, but a modest fee will get you up onto the OCBC Skyway, a 128-metre-long walkway with amazing views of the gardens and Marina Bay area. A new Supertree Observatory gives you some space to pause and soak in the views from the open-air rooftop deck or The Social Kitchen dining venue.
Ticket prices start from $8 (OCBC Skyway) and $10 (SuperTree Observatory), available here.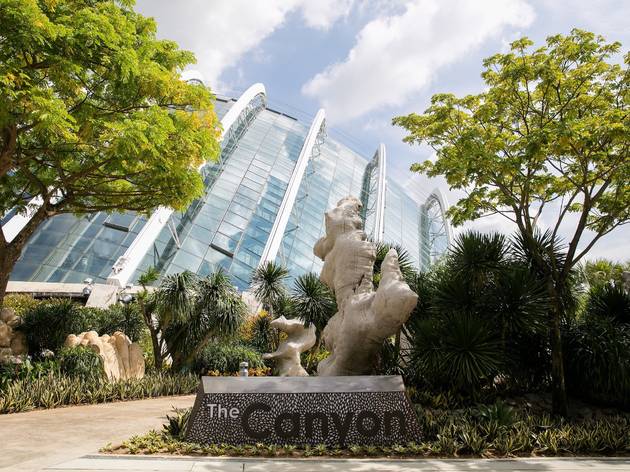 Photograph: Gardens by the Bay
Have a rocking good time at The Canyon, an outdoor garden with the largest collection of sculptural rocks. Sourced from Shandong, China, these ancient rocks have been artfully placed along a 400-metre-long dragon-shaped trail. Keep a lookout for the 'dragonfly', 'marco drago' and Chinese totem sculptures, as well as plants from arid regions – including the powder blue leaves of the beaked yucca, the red flowers of the cockspur coral tree and the spiny trunk of the pochote.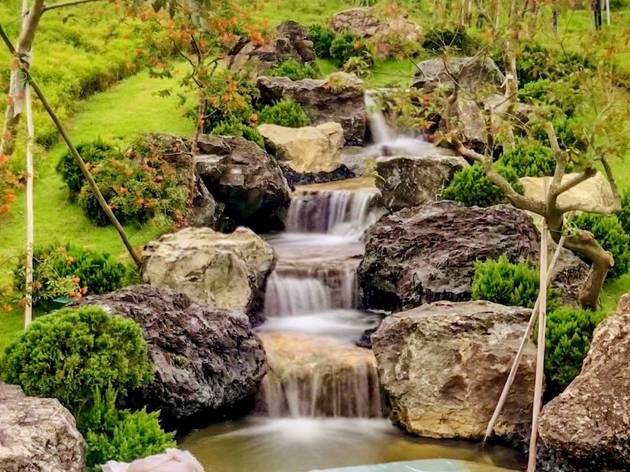 Photograph: Gardens by the Bay
The Serene Garden is good for a contemplative meander. Modelled after Japanese zen gardens, the garden is centred around a mini waterfall that gushes over blue rocks from Niyodo, Japan. A small rock garden features 160 red and blue rocks, also from the land of the red sun. Now, that sounds like a lot of rocks, but the Serene Garden also has beautiful bamboo trees, bismarckias with fan-shaped leaves, and an all-around tranquil atmosphere that is sure to win you over.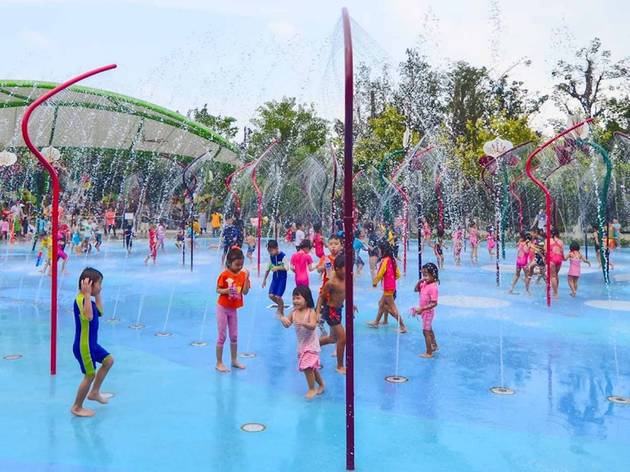 Photograph: Gardens by the Bay
Far East Organisation Children's Garden
Not forgetting the kids, the Far East Organisation Children's Garden has a water play area and multiple features to keep the kids busy. Toddlers have a dedicated zone to play among fish sculptures, sway bridges and stepping springs, while older kids can monkey around at the rainforest tree houses and mini water park that has motion-activated sprinklers. Bring along your swimwear!
Art in the gardens
Fans of Dale Chihuly's works are in for a treat this May. The renowned American artist is bringing his large-scale installations and sculptures to Gardens by the Bay. From May 1 to August 1, 25 of his magnificent pieces, as well as more than 80 pedestal sculptures and two-dimensional works, will be showcased at Gardens by the Bay's Flower Dome, Cloud Forest and outdoor gardens. Dale Chihuly: Glass in Bloom is the artist's first major garden exhibition in Asia. The works have been shipped all the way from Seattle and installed on-site. Catch it in three parts: Gardens & Gallery, Conservatories and Virtual Experience.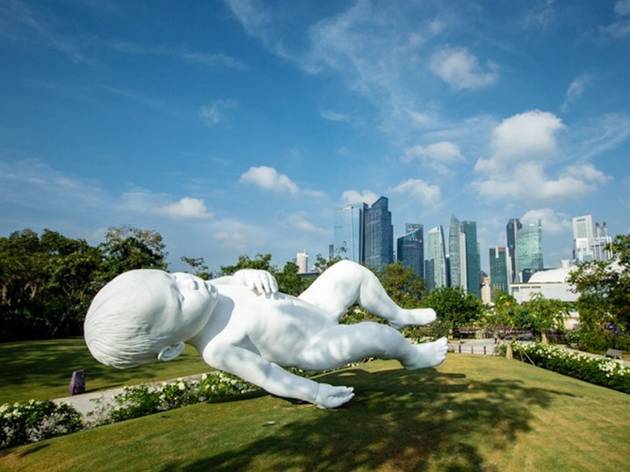 Photograph: Gardens by the Bay
Curate your own sculpture trail at Gardens by the Bay. There are more than 40 art pieces scattered around the Gardens, promising something new every time you visit. Highlights include Planet, a large reproduction of the artist's son that seems to float in midair; Fiore, of a woman's head with a flourishing headdress; Diaspora, which pays homage to early Chinese immigrants; and Moongate, an abstract piece that nudges us towards fresh narratives of Singapore.
Where to dine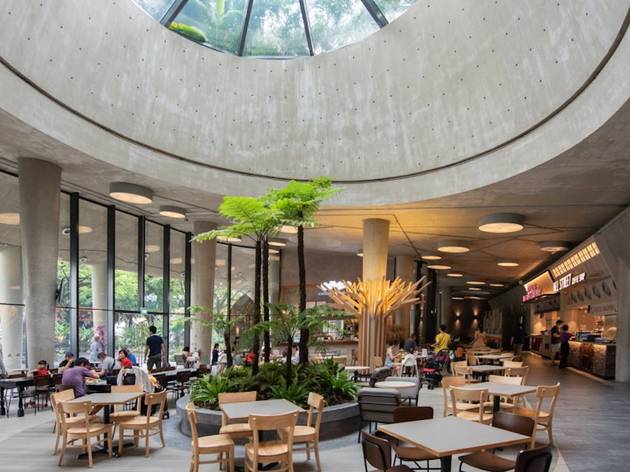 Photograph: Gardens by the Bay
Can't decide what to eat? Settle for Supertree Food Hall, where you can take your pick of seven mini restaurants serving up Vietnamese, Indian, Japanese and a host of other cuisines. That includes Hill Street Coffee Shop, Café Coco, Niigata Bento and more. It's a relatively casual option, but the food is satisfying and affordable, plus there's a great view of the Supertrees.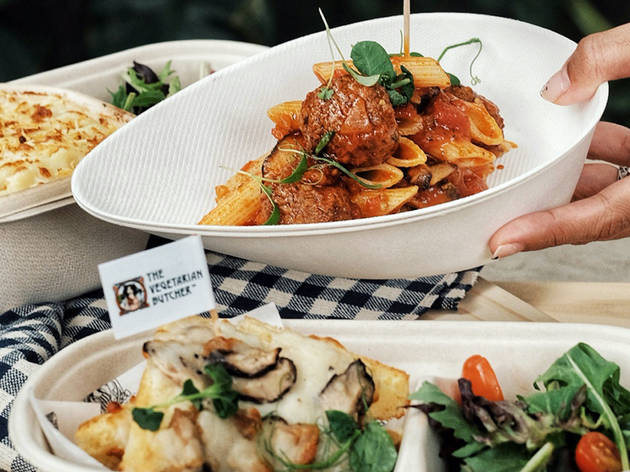 Photograph: Gardens by the Bay
Here's a restaurant you'd want to spend your dollar on. Located in the Supertree Observatory, The Social Kitchen employs and trains individuals from vulnerable communities to equip them with new skills and a stable salary. The Social Kitchen at Gardens by the Bay is also a place for vegetarians. Together with The Vegetarian Butcher, it offers a sustainable, meat-free menu complemented by sweet treats from Boufe and drinks from The Ginger Pantry and The Chambers by Cask.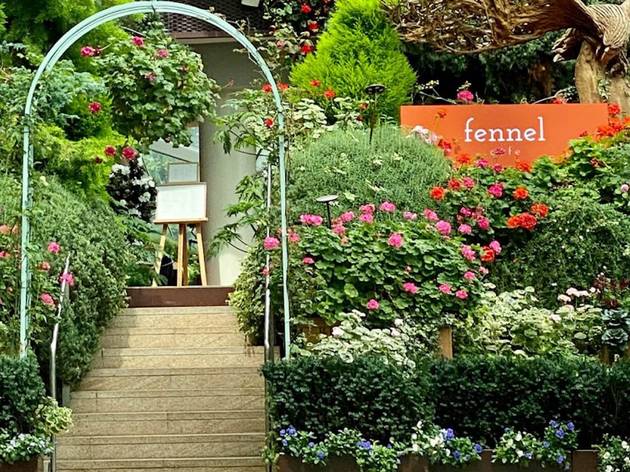 Photograph: Gardens by the Bay
Chill out in a beautiful garden setting at Fennel Café. The atmosphere is casual and laidback, and the food ideal for a quiet lunch. It's Mediterranean fare on the menu – think marinated olives and focaccia to start, refreshing watermelon and feta cheese salad, a selection of toasted paninis and heftier mains like the Moroccon lamb tagine. There's a popular afternoon tea set available from 3pm featuring savoury and sweet gourmet snacks complemented by fragrant teas too.
Over at the corner of the climate-controlled conservatory lies Pollen, an oasis of Mediterranean flavours and novel ideas. The restaurant has seen numerous chefs at its helm since its debut in 2012, but the latest figure to put on the white apron is Michael Wilson who professes a minimalist cooking style that centres around quality ingredients. Signature dishes include suckling pig with wild Sicilian fennel and anise myrtle as well as carabinero shrimp rolled in lardo.