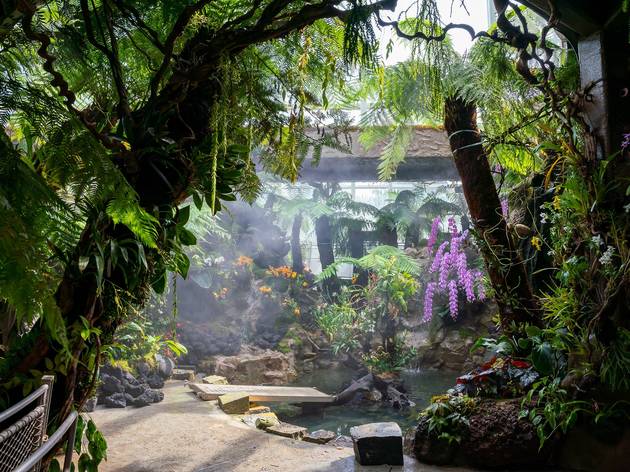 The ultimate guide to Singapore Botanic Gardens
What to see, do and eat at the country's first UNESCO World Heritage Site
Singapore Botanic Gardens is the pride and joy of our 'city in a garden'. While many of us know of it as a leisure spot for a weekend stroll, hike or jog, the Gardens have a history that stretches back more than 160 years. It's seen us through British colonial times, the Japanese Occupation, till today – picking up the country's first UNESCO World Heritage Site title along the way of course.
And well-deserved too. Besides its fascinating history, the Singapore Botanic Gardens can be credited with furthering botanical science and driving economic successes in a number of plant-related industries. Orchid hybridisation was pioneered here, and it's even estimated that 70 percent of the world's rubber trees have origins in our Gardens.
The gardens continue to evolve till this day. The recently-enhanced Tropical Montane Orchidetum now houses more than 1,000 orchid species and hybrids. Next up is the new Gallop Extension, which adds an adventure-themed nature playground and two bungalow-turned-galleries to the gardens' sprawling grounds. We put the spotlight on the Singapore Botanic Gardens and its best attractions.
RECOMMENDED: The most beautiful public parks in Singapore and 10 beautiful blooms you can find in Singapore
The star attractions
Entrance Tyersall Gallop Gate
The National Orchid Garden has just received a major upgrade. The Tropical Montane Orchidetum opened after four years of extensive enhancement works, and now comprises three display houses and outdoor areas that showcase orchids from the valleys to the peaks of tropical mountains. Visit the Sembcorp Cool House to admire the largest collection of high elevation montane orchids in Asia, or the Tan Hoon Siang Mist House for a showy paleotropical garden full of award-winning hybrids. Meanwhile, the Yuen Peng McNeice Bromeliad Collection brings you up close with a large array of bromeliads and neotropical orchids. The Secret Ravine winds between the display houses, transporting you to the Neram and riverine forests of the region.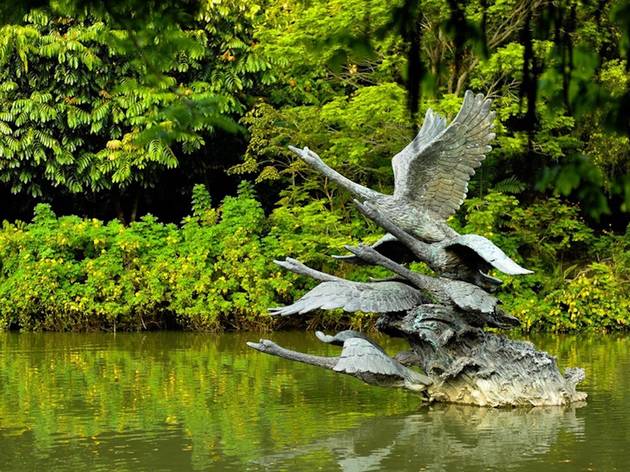 Photograph: NParks
Entrance Tanglin Gate
Formerly known as the Main Lake or First Lake, the Swan Lake is the oldest known ornamental water feature in Singapore. Take a walk by the water's edge to get a good look at the numerous aquatic life within, including plants, fish and water monitor lizards. Or you can rest in the gazebo, and watch the pair of mute swans from Amsterdam gliding majestically across the surface of the lake.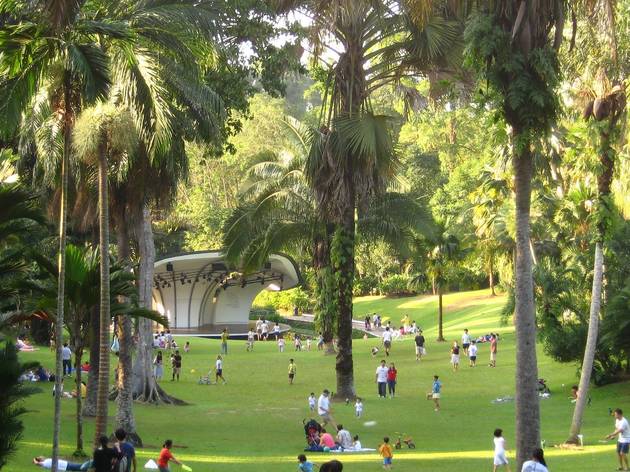 Photograph: Wikimedia Commons
Palm Valley and Symphony Lake
Entrance Nassim Gate
The wide, sloping downhill at Palm Valley is a hotspot for picnics. The next time you're there, take a moment to look up and notice the palms – they belong to the Singapore Botanic Gardens' Palm Collection, which consists of over 220 species of palm trees. Music enthusiasts will also want to catch live performances by the Singapore Symphony Orchestra and other orchestral groups on the Symphony Stage, which floats peacefully in a small lake topped with water lilies.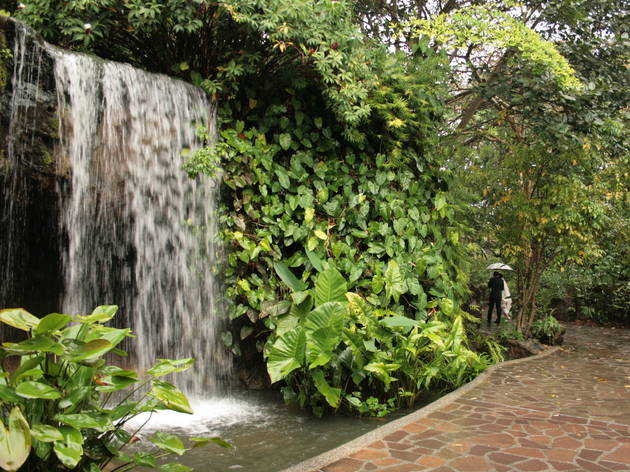 Photograph: Joshua Alan Eckert/Flickr
Entrance Tyersall Gallop Gate
The Ginger Garden is one of the most romantic attractions in the Gardens. It has a sparkling waterfall that hides a secret cave, a tranquil pool brimming with Amazon water lilies, and even mood lighting that comes on at night. The garden also contains more than 250 species of ginger and plants from related families. Take a break from canoodling to spot their beautiful and unique leaves and blooms.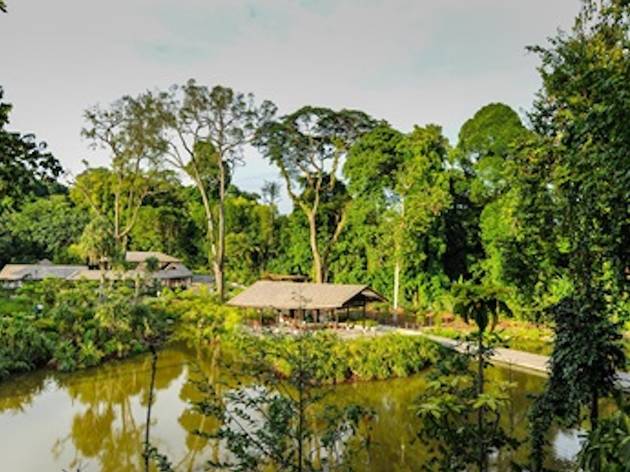 Photograph: NParks
Entrance Tyersall Gallop Gate
For a more rustic experience, head to the Learning Forest. This section of the gardens consists of the Keppel Discovery Wetlands and SPH Walk of Giants, forming an enlarged forest habitat. The former is a recreation of the wetlands that used to surround the Singapore Botanic Gardens. See orchids in their native habitats as well as other wetland flora and fauna like the marsh pulai and red-legged crake. The SPH Walk of Giants will make you feel small, thanks to its collection of some of the tallest trees in Asia. Elevated boardwalks give you a mid-level view of the canopy – if you dare, brave the suspended cargo nets at Canopy Web to get right up against the tree trunks.
For some natural heritage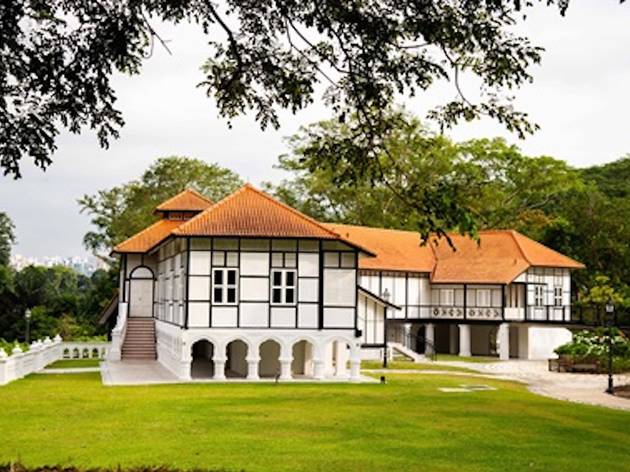 Photograph: NParks
Entrance Tyersall Gallop Gate
Most of us visit the Singapore Botanic Gardens to spend time outdoors – but there's reason to go indoors too. The Forest Discovery Centre @ OCBC Arboretum recently opened as part of the new Gallop Extension. Singapore oldest surviving colonial bungalow has been transformed into a gallery about the forest ecosystem. Told through photographs, audio recordings, interactive booths and informative panels, kids and adults alike will enjoy learning about the amazing flora and fauna in Singapore.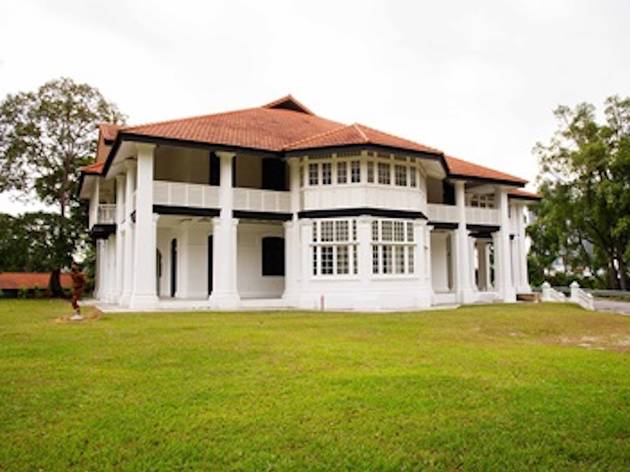 Photograph: NParks
Entrance Tyersall Gallop Gate
Also part of the new Gallop Extension is the Botanical Art Gallery. Housed within Gallop House No. 7, this is the country's first permanent display of botanical art. View hundreds of botanical paintings, sketches and drawings in multiple art styles. These come from the Gardens' collection of more than 2000 botanical artworks, and serve as a depository of Singapore and the region's precious natural heritage.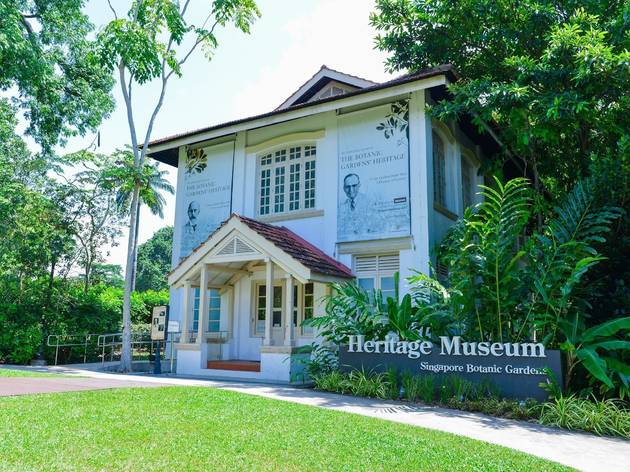 Photograph: Jacky Ng via Singapore Botanic Gardens
Entrance Tanglin Gate
If it's the Singapore Botanic Gardens' history that you're interested in, then the SBG Heritage Gallery is the place for you. Situated in Holttum Hall, once the residence and office of former Gardens' Director Professor Eric Holttum, the museum traces the Gardens' development from pre-war years to present times. On the second floor, learn about different botany techniques and the economic importance of the Singapore Botanic Gardens. Told through audio recordings, old photographs, artefacts and rare botanical books, this place offers an intimate look into the past of this UNESCO World Heritage Site.
Specially for kids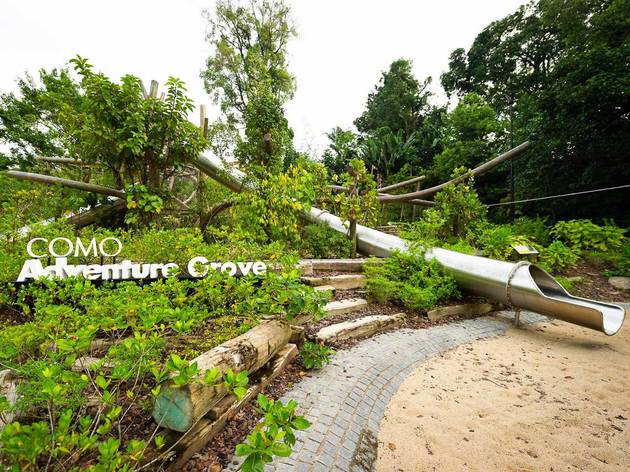 Photograph: NParks
Entrance Tyersall Gallop Gate
The kampong days are over, but kids can still have fun and reconnect with nature at Como Adventure Grove. This new playground at the Singapore Botanic Gardens takes inspiration from our country's natural flora and fauna. The centrepiece is a 10-metre banyan tree-like structure which has climbing ropes, hammocks and a lookout point for children to climb and swing from. What's a playground without slides, right? The Como Adventure Grove has two, as well as a mini obstacle course and climbing structure shaped like a jackfruit – which are thrilling additions compared to the Jacob Ballas Children's Garden.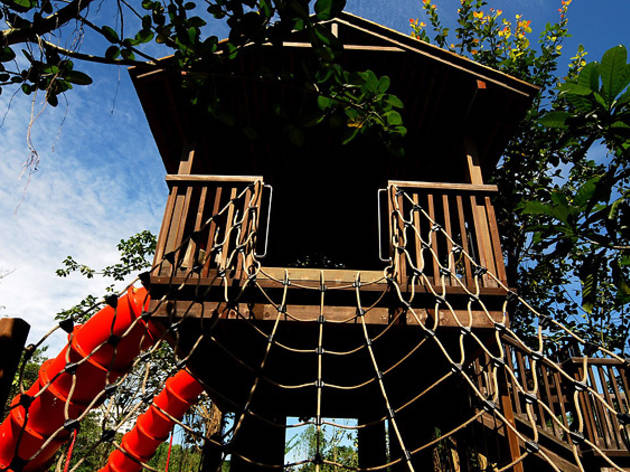 Photograph: NParks
Jacob Ballas Children's Garden
Entrance Bukit Timah Gate
Young visitors to the Jacob Ballas Children's Garden can choose to be an 'Adventurer', 'Gardener' or 'Naturalist' for the day, with features catered to each. Thrill-seekers will love the suspension bridge, treehouse, floating platform and other nature play areas. Budding gardeners can head to the sensory and potting gardens to hone their green fingers, while naturalists won't be short of streams and trails to explore.
Where to eat
Nestled in the heart of the Botanic Gardens is The Garage, a new two-storey F&B concept with a café named Bee's Knees on the ground floor and restaurant/bar Botanico on the second. Bee's Knees is more of a first date joint, where you can have coffee and sandwiches in a casual setting, but if you're looking to take things to the next level (quite literally), Botanico has a menu driven by the seasons, featuring dishes like lamb tartare, cured and grilled Spanish mackerel, and braised pork belly with sherry sour sauce.
Established since 2001, Halia at Singapore Botanic Gardens is one of the first restaurants in Singapore to showcase modern European cuisine with Asian influences. Also helped by its unique location within the UNESCO Heritage Site, this is a popular destination for locals and tourists alike. Dine on fusion delights like lemongrass and chilli prawn salad ($16), Halia's Singapore style chilli crab spaghettini ($26) and honeydew sago ($10) in a glass-ensconced dining room that invites the sunlight and nature on the outside, in.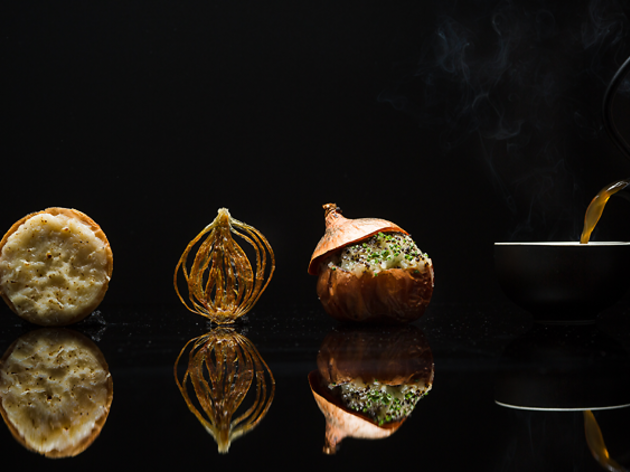 If you're up for some really fancy, head to fine dining restaurant Corner House. Set in an elegant 1910 bungalow, its location is steeped in history: the restaurant borrows its name from the tropical botanist, EJH Corner, who lived in the building while laying the foundations for Singapore's garden city pedigree. The interior is plus, decked out in handsome grey armchairs, lavish art and cushioned tables. The food is described as 'gastro-botanico', taking influences from Mediterranean, Latin American and South-East Asian cooking. Start with the entry-level four-course meal set ($148), or make a splash with the seven-course chef's menu ($258).