Tulipmania – Its Wild Origins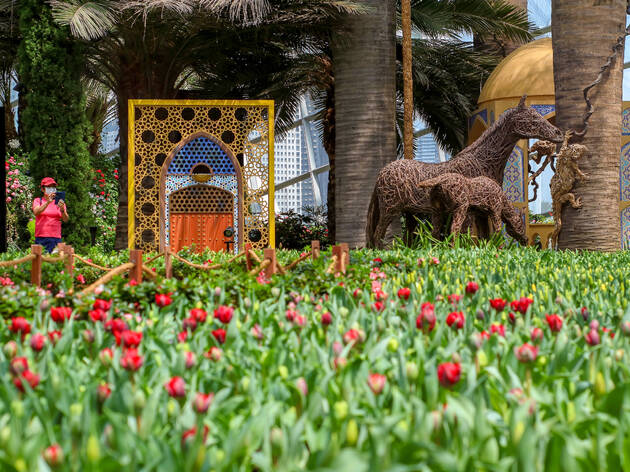 1/4
Photograph: Gardens by the Bay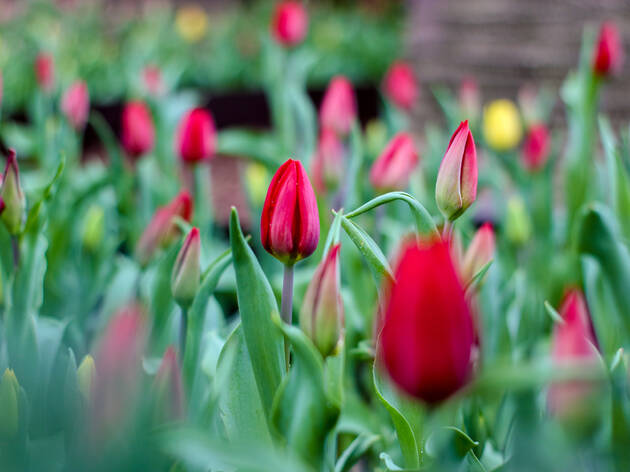 2/4
Photograph: Gardens by the Bay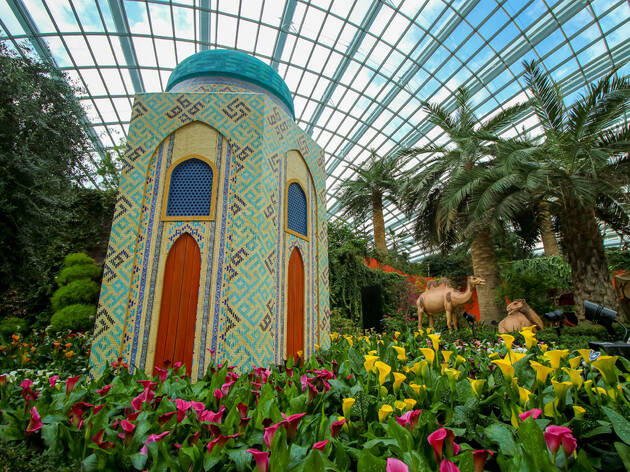 3/4
Photograph: Gardens by the Bay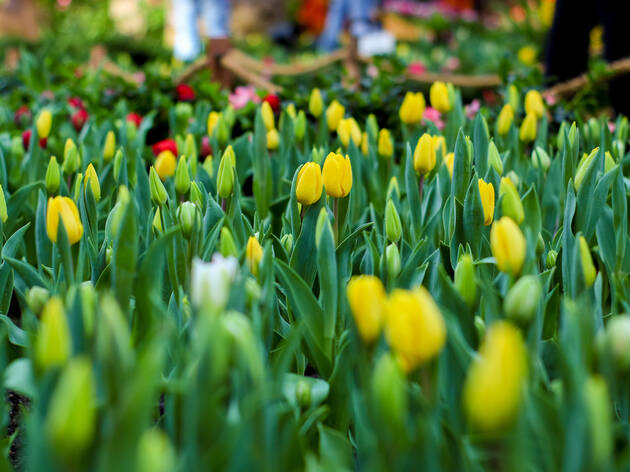 4/4
Photograph: Gardens by the Bay
Time Out says
It's been two long years since we got to enjoy the popular Tulipmania showcase at Gardens by the Bay's Flower Dome. Now it's back as Tulipmania – Its Wild Origins, with a special focus on the tulips' start as wild flowers in the mountains of Central Asia. Expect a good dose of Kazakhstan flavour through culturally inspired installations, including a cross-section of a yurt as the centrepiece to the exhibition.
Running from now till November 14, this year's Tulipmania takes us along in the footsteps of Kazakh's nomadic tribes, who once walked the foothills of Tien Shan, the great mountain system of Central Asia where tulips are believed to have originated. The fantasy is complete with a cross-section of an actual 4-metre-tall yurt, on loan from the Embassy of Kazakhstan in Singapore. Visitors can also view the depiction of a bazaar that represents Kazakhstan's role as a trading hub along the Silk Route, as well as towers and gates inspired by Timurid dynasty architecture.
The star attraction are, of course, the tulips. Gardens by the Bay have sourced a variety of tulips, including some resembling the wild tulips growing across Tien Shan, as well as familiar favourites such as 'Yellow Flight' and 'Foxtrot'. New this year is a virtual component to the showcase, where videos of the flowers will be released progressively on the Gardens by the Bay Facebook page and website starting from October 7.
To enjoy Tulipmania – Its Wild Origins, simply book tickets to enter the Flower Dome, coming in at $12 for adults and $8 for children and senior citizens.
Details